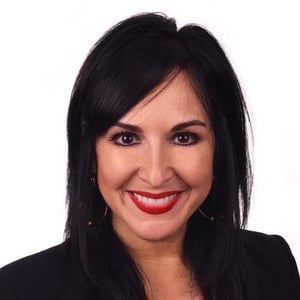 It happens all the time in sports. A team gets a #1 ranking pre-season and then what? There's only one way to go from there and that's down. I can't imagine any sports team being excited about that ranking before the season even starts. The expectations are too high and it's only a disappointment from there. You see it in the stock market as well. Stocks climb up to a point where you realize that it must be on its way down. What goes up must come down, and we all know, at some point, things will shift in our own industry. Demand will decline, and we will again be pivoting our businesses in the other direction. The only difference here is that we CAN go higher than before; we often do. Look at 2013. A record year for many of us, but then came along 2016. Another stellar year. There was no way we could climb higher. But we did. 2020 recorded numbers that none of us could dream of.
Our industry is tough, not by definition of "hard or difficult," but by way of "strong." We continue to find ways to improve our businesses and to defend our rights by doing what we believe in. It's just like Yellowstone, the TV show. How many of you watch that dramatic series? We are the Duttons of the firearms business. I dare to say that each one of you watching it does not see yourselves playing one of the characters in the show. We're tough because we have to be, but we're resilient and enduring because we have learned how to adjust in challenging times.
What makes YOUR team strong? What are you preparing for YOUR future? Are you investing in improved processes and procedures to help your team run as efficiently as possible? Are you leveraging technology and data to help your business operate smarter? In times of plenty, we must prepare for challenges ahead, and our industry is no stranger to challenges. We typically face them on all fronts, so we know they are coming. Prepare now.
Our 2021 NASGW Expo is just a few short months away so now is the time to prepare. Product launches are being planned, meeting schedules are being filled, sales data is being analyzed, and travel plans are being made. Yes, we are all preparing for what will be one of the first few events that bring our industry back together. Even though we've all grown accustomed to Zoom calls and virtual everything, it will be so nice to be able to meet face-to-face, shake hands (or use the very awkward fist bumps), and get business done the way we have been doing it for decades. What makes the Expo one of the year's most popular events is the no-stress, in-person, relationship-focused nature of the business week. Our team at NASGW is busy preparing as well, with all the details that go into making the week run smoothly. Be sure to get your new products submitted to the New Product Showcase, purchase your Appreciation Dinner tickets, finalize your booth, set your meetings, and don't forget to book your hotel. We are so looking forward to seeing you all in Columbus, OH, for the 2021 NASGW Expo. Until then, back to binge-watching.
Until next time,


Laurie Lipsey Aronson
President and CEO Lipsey's
NASGW Chairwoman