C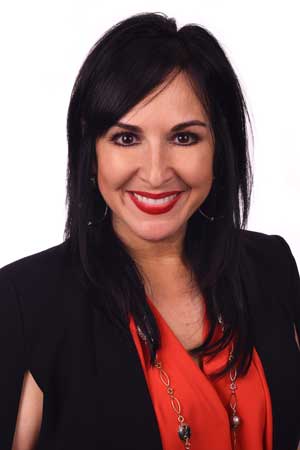 omfortable shoes? Check! Briefcase? Check! Calendar, appointment schedule, paperwork and electronics? Check! Mouse ears? Check! That's the start of packing my suitcase for Orlando with maybe the exception of the mouse ears…..and perhaps I'll throw in some shoes that aren't as comfortable as I'd like. But I will be ready and I'll be excited to greet all of our fabulous industry peers at the show and in our favorite watering holes.
As I pack and prepare for my visit to Orlando I am reminded of my preparation for a past NASGW board retreat and strategic planning session. Last year in December, our NASGW board convened in South Dakota for a pheasant hunt. I had never been to South Dakota before nor had I tested my skills in the fields in search of innocent pheasants. I knew the setting would not be what I was used to: 9 degrees (on the warm day) and several feet of snow for me to slosh through. Oh boy. Quite different from the swamps of Louisiana. But I decided from the onset that if my attitude was right, I'd have a great time and indeed I did. I enlisted the assistance of some of my sales team members who are much more experienced (and better) hunters than I am to be properly dressed for the occasion. For those of you who know, I am also in the men's clothing business and it's usually me who outfits them for all of their business and social occasions. Now it was their turn and they did it right. Layer upon layer upon layer and I was all set. Once the hunting outfit was together, I could breathe a sigh of relief. It made such a difference to be fully prepared for the frozen tundra I was about to enter and I even brought a pheasant down on my first trip. My positive attitude made all the difference in the world and I can't wait to go back.
Attitude is everything. It's one of my favorite quotes and we talk about it frequently in our office setting. Attitude is something that can change often, and that's not a bad thing. We choose our attitude each morning when we wake up. If you are in the right frame of mind and you are focused on a mission or a goal, you'll at least be headed in the right direction. The best outcomes originate with the best attitude.
So let's do this. It's show time!
We are officially less than a month from the 2019 NASGW Expo in Orlando Florida. My Lipsey's team is standing by to embark upon Orlando. We've been busy scheduling meetings, reviewing sales trends, and preparing for one of our most important weeks of the year. Likewise, the staff at NASGW is putting the finishing touches on all of their plans to make our experience the best it can be for all of us.
With all the changes we've experienced across the industry this year, the NASGW Expo is more important now than it has ever been. This is our week to connect and discuss distribution strategies, but also to tackle some of the big picture trends in our industry, including the political environment that is impacting all of us. This is the right event at the right time and I am so looking forward to seeing you all in Orlando.
I want to remind you that you can still purchase tickets to the Annual Appreciation Dinner on Tuesday night. Those tickets are available through the Expo website. This year we are excited to welcome Alison Levine, a world-renowned mountain climber, professor at West Point, founder of a non-profit, documentary film producer, and corporate executive. She is an impressive individual and will, no doubt, provide some great insight and inspiration.
The New Exhibitor Passport Program will debut and the Happy Hours offerings will hit in the afternoons at just the right time (as you know, our group is quite lively after the show closes for the day, so we wanted to bring that atmosphere to show floor). On Wednesday and Thursday, we will roll our food and drink stations around to help us throughout the day. Food and drink station sponsorships are also available if your company would like to get involved in Happy Hour and increase your brand exposure. Both of these new programs are designed to help our association's mission of bringing buyers and sellers together.
Change is almost certainly guaranteed. Challenge is too. Don't be afraid of facing them head on. We're all in this together and we need our industry partners more than ever. Please take advantage of our week together, whether it's in meetings, in the re-charge lounges or at the hotel bar. Just get me a fast pass……..I'm ready!
Until next time,

Laurie Aronson