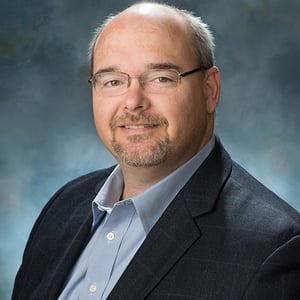 Wow, what a week! If your time in Pittsburgh was anything like mine, it was full speed then over in a flash. So much time is spent planning and preparing for a week of meetings that it really seems to go by almost too fast. Regardless, our time spent in Pittsburgh propels us into 2019. I want to personally thank each and every one of you who attended the NASGW Expo. I hope you had a productive week. Between the NASGW staff and I, we heard numerous great comments and reports about Range Day, the Awards Dinner, and the Expo venue. Our team at NASGW couldn't be happier. And, congratulations to all the Leadership and Caliber Award Winners for being recognized by your peers and the industry. I think next year will be fantastic venue and I'm looking forward to see you all there. Mark your calendars for October 22-25 and plan to join us in sunny Orlando, Florida.
I know we have talked about it quite a bit and if you made it to Pittsburgh, then you undoubtedly heard much more about NASGW's latest project, SCOPE™. I couldn't be more proud of the group of people who made this monumental accomplishment a reality. The commitment by the participating wholesalers cannot be understated. They are the reason this compilation of sales and inventory data is the most comprehensive program of its kind, and the launch of SCOPE™ demonstrates what we can do working together both in the NASGW and the industry as a whole. Our distributor members are actively using SCOPE™ and manufacturers are chomping at the bit to unleash the power behind the data. I am confident SCOPE™ will make positive changes to the way our industry and each of us manages business.
Another important event from the Expo was the election of our next NASGW chairperson, the President, and CEO of Lipsey's Inc., Laurie Aronson. Laurie will be taking the reins in January, and we are all excited to see where the association can go under her direction. She has been a tremendous asset to board and I have been proud to have her as my Vice Chair for the last couple of years. She brings a wealth of knowledge, experience and exceptional leadership skills to the position and I am excited to see where she leads us. Her election also marks the first time in the history of NASGW that a woman will lead our association.
Again, I want to thank all of you who made it to Pittsburgh for the 45th Annual NASGW Expo. It indeed was a great week that has us all set up for a great 2019. I wish you all the best!
Until next time,

Brad Burney

NASGW Chairman