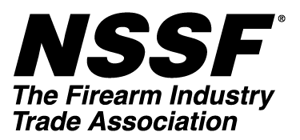 NSSF's Government Relations Team dedicates its time and resources to supporting legislation beneficial to our industry and fighting those bills that infringe on our rights to legally conduct business and compromise everyone's Second Amendment rights. Team members attend legislative hearings on the federal, state and local levels year-round across the nation, keeping their finger on the pulse of those issues affecting us.
Though there has been significant good news for our industry, hunters and the shooting sports with the passage and signing of the Great American Outdoors Act, it was, unfortunately, counterbalanced by the long-expected announcement from New York's Attorney General Letitia James that she's filed a lawsuit to dismantle the National Rifle Association. Add to that the selection of California Senator Kamala Harris as the running mate to the now official presidential nominee of the Democratic party, Joe Biden, and there's no doubt the gloves are off. Clearly, the time remaining before November's national elections is going to be one in which talk of advancing gun-control will take center stage.
With so much at stake in November, NSSF reminds all members of NASGW that you are a critical link between our industry and the FFLs and range owners who are face to face with the gun-buying public when it comes to getting the word out about #GUNVOTE®.
Asked how distributors can encourage their customers to promote #GUNVOTE in a recent interview with SHOT Business, NSSF's Larry Keane, said, "It would be great for all distributors to push the #GUNVOTE message to their customers, encourage their retailers to be engaged and reach across the counter to engage their customers, the consumers. From the industry's point of view, our grassroots are the retailers and ranges, and we need them to reach across the checkout counter and engage their customers, particularly the north of 2.5 million first-time gun buyers. It's vitally important they reach out to those individuals who bought a gun for the first time.
"We heard, anecdotally, from retailers that they'd had customers, first-time buyers, who were frustrated by the requirements of the laws. Like in California, "I'm a law-abiding citizen. Why do I have to wait 10 days to get the firearm I need to protect my family today?" Hopefully, some of these people will become new advocates for their recently exercised constitutional rights, now that they realize these laws do nothing to reduce crime. They just burden law-abiding gun owners. Now these first-time gun owners have directly encountered the laws and come to realize how burdensome they are and recognize that criminals never obey the law. Distributors need to help spread the word and help push the message forward to their customers, as we are doing at NSSF, and encourage retailers and their employees to get registered and vote."
In addition to our #GUNVOTE efforts, NSSFâ is continuing to advance plans for the 2021 SHOT Showâ, which is set to be a record event in terms of exhibitor numbers and square-footage exhibit space. We are regularly addressing the questions we're receiving about health protocols and other issues surrounding having an event of this size as the pandemic ripples continue, but our exhibitors, the city of Las Vegas, our show partners ConvExx and Freeman, and many, many others are throwing all their weight into not just pulling off the show, but making it the spectacular event it should be. That so many are looking forward to being in Las Vegas next January is both heartening and motivating—and we can't wait to see all of NASGW's members there.
Now, onto the monthly roundup of the issues of the last 30 days affecting NASGW members and your clients. With so many politicians focused on campaigning, legislative activity continues to wane on the state level—except with the usual suspects. Here's a look at those shenanigans, along with a smattering of good news.
Around the States
Arkansas
Arkansas Republican Gov. Asa Hutchinson announced that Fiocchi of America, Inc., committed to opening an ammunition manufacturing plant in Little Rock, bringing 85 jobs. Fiocchi will invest $15 million to reconfigure an existing ammunition plant to produce centerfire ammunition, according to Anthony Acitelli, President and CEO of Fiocchi of America. Gov. Hutchinson is a perennial attendee at SHOT Show and has worked to bring firearm and ammunition manufacturing to Arkansas, including CZ-USA, Gamo Outdoor USA, Inc., Umarex USA, Inc. and SIG Sauer facilities. Gov. Hutchinson said in the announcement, "In Arkansas … we consider the firearms industry an essential industry, and we don't close down essential industries. We stay open for business here in this state, and the firearms industry is part of that."
California
In California, NSSF testified against AB 1175, SB 2362, AB 2847 and SB 914. Unfortunately, all bills advanced and are eligible for financial review or a full committee vote.
SB 914, if passed, would define a valid, unexpired hunting license and establish rules for those under the age of 21 with a hunting license. The bill would make it cumbersome for those individuals to purchase a firearm and would add a fee for the "validation process," an unnecessary burdens. The bill is eligible for a floor vote.
SB 1175, if passed, would prohibit the importation or possession of certain African species including banning hunters from importing African species to the state.
AB 2362, if passed by the Senate, would give the state's Department of Justice the ability to fine firearm retailers $1,000 to $3,000 for even minor violations, including not appropriately placing a warning poster or using outdated warning tags. The bill passed along party lines in committee. NSSF served as the expert witness in testifying against the bill.
AB 2847 was also passed and moves to the Appropriations Committee for consideration. This bill would eliminate the dual-placement micro-stamping requirement in lieu of a single-placement requirement. Despite requiring unworkable technology, the bill would also require the DOJ to remove three firearms from the handgun roster for every new addition. NSSF was the expert witness testifying in opposition.
Amongst all this onerous legislation, there was some potentially stunning good news for California retailers and gun owners. NSSF applauded the decision of a three-judge panel from the U.S. Court of Appeals for the Ninth Circuit that affirmed the decision of U.S. District Court Judge Roger T. Benitez in Duncan v. Becerra that California's ban on possessing firearm magazines capable of holding more than 10 rounds violates Second Amendment protections. NSSF submitted an amicus brief in support of the plaintiff's challenge to the state law. "This is a tremendous victory for all who value the rule of law and preservation of individual liberties protected by the U.S. Constitution," said NSSF's Larry Keane. "The firearm industry trade association was confident these accessories were protected as an individual right under the Second Amendment and that California overreached to infringe fundamental liberties of law-abiding citizens. This serves as notice to antigun politicians that their campaign to set aside constitutional rights and advance a radical agenda to deny citizens' their liberties will not go unchallenged." Read the entire press release here.
When the ruling was made public, California retailers, distributors and ammunition magazine manufacturers across the industry contacted NSSF asking whether Friday's landmark decision means they can now: 1) sell to California consumers; 2) ship to California retailers; or 3) manufacture in the state, for commercial sale in the state, ammunition magazines capable of holding more than 10 rounds of (so-called "large-capacity magazines" or LCMs). The short answer is no.
While the holding in Duncan is a tremendous victory for the Second Amendment, members of the industry should continue to refrain from selling or shipping LCMs into California until after the appeal proceeding is concluded or the stay is modified or lifted. This is because the U.S. District Court's Order Staying In Part Judgment Pending Appeal, dated April 4, 2019, remains in effect "pending final resolution of the appeal from the Judgment." The appellate proceedings have not concluded nor been finally resolved, so the stay remains in place. NSSF will update you on developments, including when the appeal is over and standard-sized magazines can be sold in California.
Illinois
Gun rights organizations filed a federal lawsuit against the Illinois State Police (ISP). Illinois residents must have a valid Firearms Owner Identification (FOID) card in order to possess firearms. Under state law, the ISP Firearm Services Bureau has 30 days to approve or deny initial applications and 60 days to process renewals. ISP has failed to meet these mandated deadlines for some time, beginning well before the COVID-19 pandemic, often taking two or three times longer than is required by law. The lawsuit alleges that the delays violate the Second and Fourteenth Amendment rights of Illinoisans. Bradley v Kelly was filed in the U.S. District Court for the Northern District of Illinois, Eastern Division.
Maryland
The U.S. Court of Appeals for the Fourth Circuit ruled in Maryland Shall Issue v. Hogan that firearm retailers can assert their prospective customers' Equal Protection Clause rights in due-process claims. NSSF filed an amicus brief supporting the claim that Atlantic Guns, a Maryland FFL, has standing to challenge Maryland's Handgun Qualification License both on behalf of its customers and on account of its independent Second Amendment right to sell firearms. The case will go back to the lower court to consider whether the Maryland law is consistent with the Second Amendment.
New Hampshire
New Hampshire Republican Gov. Chris Sununu vetoed a proposed "red-flag" bill over concerns the legislation would violate citizens' Second Amendment rights, along with four other constitutional provisions including unreasonable search and seizure and the right to a speedy trial. NSSF opposed the legislation and expects there aren't enough votes to carry a veto override when the state legislature reconvenes in September, where it's expected they will debate the bill again. This is the second year in a row Gov. Sununu rejected the antigun bill.
New Mexico
Albuquerque Democratic Mayor Tim Keller isn't a fan of state preemption laws and is enacting his own bans on firearms from public property. He signed an administrative order banning firearms at all city-owned parks and recreation facilities, which runs afoul of New Mexico's preemption laws barring municipalities from conjuring up their own gun-control laws. City officials are pushing for a vote to reverse the state's existing preemption law, which has been on the books since the 1980s. Albuquerque's city council will vote on a resolution to urge the state legislature to overturn the state's preemption law. A similar effort was made in 2015 and failed. NSSF opposes the effort, which would create a patchwork of contrasting laws.
New York
New York's Senate approved the Jose Webster Untraceable Firearms Act, S.7763-A/A9903. The legislation would entirely prohibit the sale and possession of firearms without serial numbers, like those hobbyists build themselves in their own homes. All New York gunsmiths would be required to serialize all firearms, rifles, shotguns or unfinished frames or receivers they manufacture or assemble, and register any such gun, frame or receiver that isn't otherwise covered by federal serialization law, with the Division of State Police. Further, it would make the simple act of fitting together the component parts of a firearm a crime for anyone who is not a licensed gunsmith. NSSF opposes the legislation.
Federal Happenings
Background Checks Set Records—Again
Adjusted National Instant Criminal Background Check System (NICS) figures for firearm sales in July 2020 were up 122.5 percent over a year ago. Checks surpassed July 2019's by more than a million, with 1,848,307 checks conducted in July 2020 versus 830,579 for July 2019. It is the strongest July on record and continues a month-by-month record-setting trend that started in March. This continued elevated sales period extends beyond firearms and includes ammunition and accessories, explained Brownells' CEO, Pete Brownell, in a Fox Business interview. Brownell explained coronavirus concerns, rioting, looting and defund-the-police calls are factors driving sales. He added that handguns are the most popular-selling firearms, followed by shotguns and modern sporting rifles like the AR-15. Ammunition makers Vista Outdoor and Olin told Forbes ammunition sales are strong and expect them to remain so.
Ended Ban on Overseas Suppressor Sales Under Investigation
The U.S. House of Representatives Oversight and Reform Committee's Subcommittee on National Security issues is investigating the Trump administration's ending of a ban on overseas suppressor sales. NSSF praised the administration's policy change. U.S.-manufactured suppressors were banned for sale in foreign markets, but the policy change means they will now be regulated by the U.S. Munitions List (USML) in the same manner as jet fighters, tanks and rocket launchers, even in countries where suppressors are available for open purchase without permits and are required for recreational shooting and hunting. Months ago, Democrats argued it was necessary that sporting arms and ammunition must be regulated by the State Department's USML instead of the Commerce Control List (CCL). Neither the sale of suppressors or sporting arms and ammunition changes gun-control laws in foreign nations. Instead, it removes roadblocks that put U.S. manufacturers at a competitive disadvantage.
NSSF Applauds 'Safe to Work Act' Introduction, Urges Inclusion in COVID-19 Relief Package
NSSF joined nearly 500 organizations in urging Congress to include the timely, targeted and temporary liability relief provisions contained in S.4317, the "Safe to Work Act" in the pending coronavirus relief package. As stated in the coalition letter, led by the U.S. Chamber Institute for Legal Reform, the crucial protections included in S.4317 help ensure unfair lawsuits do not stand in the way of "a safe and effective economic recovery." NSSF appreciates the leadership of U.S. Senate Majority Leader Mitch McConnell (R-Ky.) and Sen. John Cornyn (R-Texas) on this effort and all those who support our nation's businesses that have acted in good faith to comply with applicable governmental guidelines and to meet the essential needs of the American people.
News from NSSF
#GUNVOTE 2020: Help Drive Voter Registration
2020 is a critical election year for our industry and could very well determine the future of our Second Amendment rights. It is crucial that all segments of our industry help inform employees and customers on the importance of registering to vote. NSSF is urging all businesses in our industry to download and display NSSF's #GUNVOTE icon on their company websites and to incorporate #GUNVOTE messages into their social media campaigns. Download everything you need here, then link to gunvote.org, where visitors can find voter-registration information in their states and other helpful resources. NSSF is especially grateful to Glock, Inc., Kahr Arms, Auto-Ordnance and Magnum Research for hosting #GUNVOTE on their websites.
Get all the latest 2021 SHOT Show News in NSSF's SHOT Show Insider
NSSF's flagship Shooting, Hunting and Outdoor Trade (SHOT®) Show is full steam ahead and we have all the news you need about the show in our SHOT Show Insider newsletter. Our latest issue has information about discounted hotel rates, and interview with LWRCI and their plans for their new booth space at Caesars Forum and a look at safety measures being implemented by the Sands, Venetian and food and beverage services.
NSSF Launches American Red Cross Fundraiser
Over the last six months, our industry members small and large put their machinery and skilled labor professionals to work making safety glasses, masks, face shields and hand sanitizer. Employees everywhere fed first responders, crafted more masks on sewing machines at home and set up food banks for communities struggling with pandemic shortages. And through it all, you legally armed millions of people who, over the last several months, have come to truly understand what self-reliance and personal responsibility mean.
We are proud of you. You have amply, genuinely demonstrated that Gun Owners CareSM.
We're asking you now to step up one more time and join NSSF in our fundraiser for the American Red Cross. The people of the American Red Cross are there wherever tragedy strikes, from a tornado-ravaged Midwest farming community to life-saving resources during times of drought and famine in developing countries. They are ardent, critical supporters of our U.S. military members and, of course, they are the lynchpin in the process of collecting blood donations and distributing them to medical facilities around the country. Today, the American Red Cross needs your help to deliver their lifesaving mission.
Please, join us in donating today. Whether $5 or $5,000, every dollar counts. Our goal is to raise $10,000 through this fundraiser over the next three months—and if your generosity over the past few months is any indication, we have an excellent chance of topping that. We also encourage you to donate blood where you can. This link has the details (just enter your zip code in the indicated box), and it also provides information on how all blood donations are currently being tested for COVID-19 antibodies, which is key to ending this health crisis and preventing a devastating resurgence.
We will get through all of the struggles we're going through. We will get back to normal. Thank you for your consideration and support.
Note: All donations made to NSSF's GoFundMe.com page for the American Red Cross go directly to that organization.
Join the Gun Owners Care Campaign
With American gun owners increasingly the target of efforts to shame and cast aspersions simply for exercising their constitutional right to own a firearm, NSSF has launched the Gun Owners CareSM program. This initiative works to educate the public about the concern law-abiding gun owners have for their neighbors and communities. Members of the firearm-owning community deserve respect for being good, concerned citizens and proud defenders of a unique American heritage, and the Gun Owners Care initiative will emphasize those efforts and successes. We invite all industry members and firearm owners to join now and support this critical initiative.
Download NSSF's Real Solutions, Safer Communities Toolkit
NSSF's Real Solutions. Safer Communities.SM Industry Toolkit is available for members of the firearm industry for download. Industry members are encouraged to use the ready-made materials in the toolkit to share on their social media, websites and printed materials with customers, supporters, employees and stakeholders. NSSF's Real Solutions campaign is a member-supported initiative that includes several firearm safety programs that have proven effective at reducing the criminal misuse of firearms and safeguarding firearms from prohibited individuals and those who should not possess them.