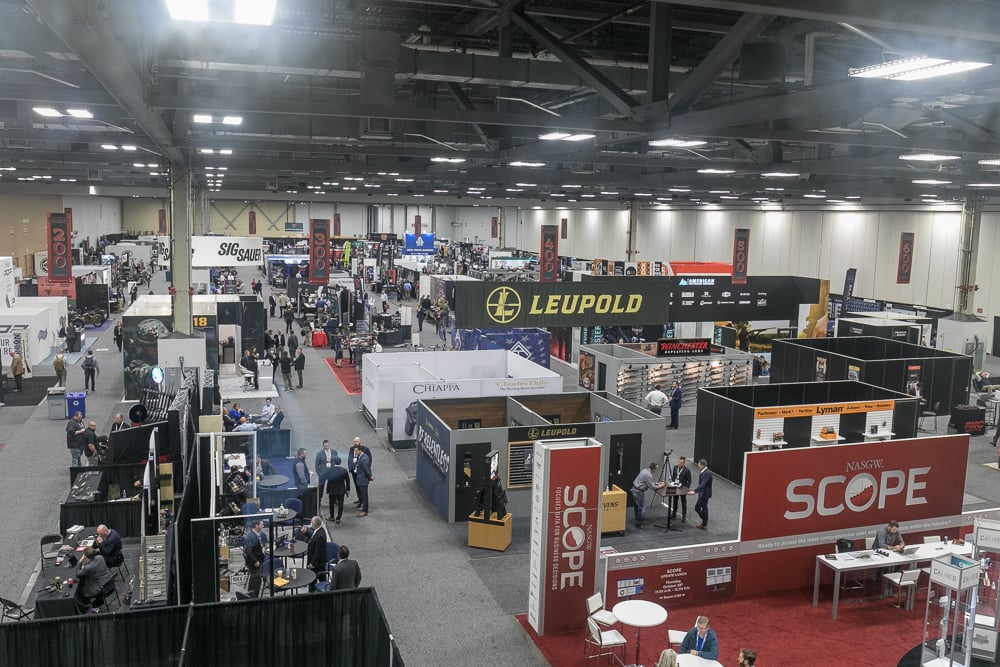 The 2021 NASGW Expo wrapped up in Columbus, Ohio, on Friday with great success. The highly anticipated event was the first major, industry-wide event since SHOT Show 2020, not canceled due to COVID-19. The NASGW Expo is the premier event for shooting industry wholesalers to plan their purchasing for the upcoming year. "It was one of the best NASGW Expos I've experienced since my time with the Association," said Kenyon Gleason, NASGW President. "There was certainly excitement in the air. People were so happy to be back together in person in a meaningful, productive manner. It truly was a great week."
The NASGW Expo kicked off Tuesday night with the Annual Appreciation Dinner, which included the announcement of the 2020 Appreciation Awards and NASGW-POMA Caliber Awards. The Expo show floor opened Wednesday morning and ran through noon on Friday. Exhibitors and Attendees were busy with sales meetings throughout the day as manufacturers met with NASGW distributors.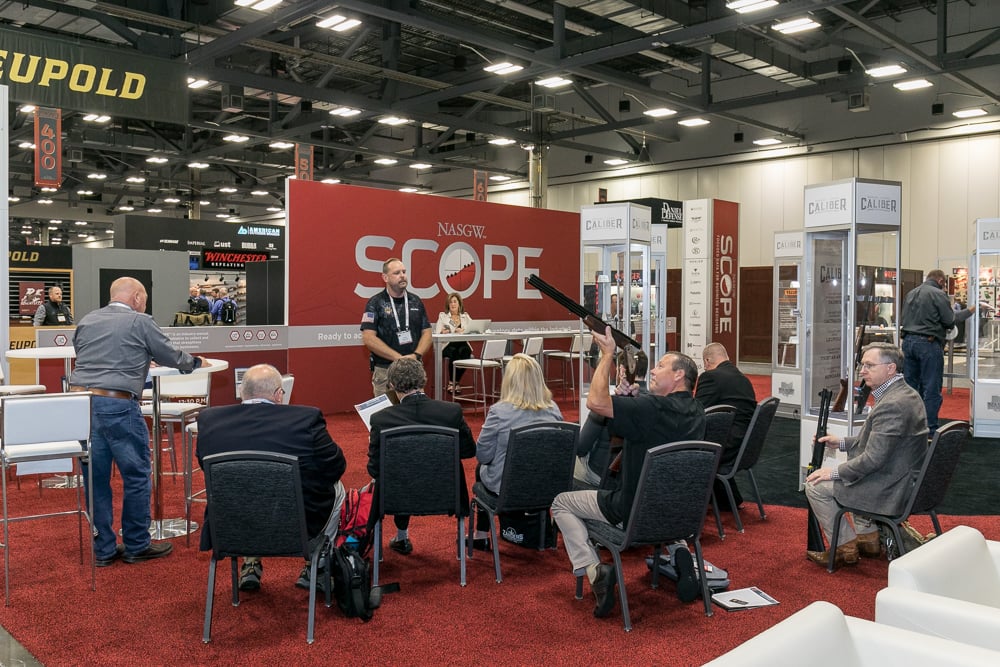 New this year was the New Exhibitor Speed Presentations, where first-time exhibitors got a chance to introduce their business and products to a group of wholesale buyers. Speed Presentations were held first thing on Wednesday and Friday mornings and provided an efficient way for wholesalers to learn about NASGW's newest members and identify great new products. "We got great feedback from both the new exhibitors and the wholesale buyers that participated in the new Speed Presentations," said Meg Pawelski, NASGW's Director of Operations. "We look forward to expanding on this even in 2022 and continuing to bring buyers and sellers together."
In addition to the meetings between the exhibitors and their wholesale partners, NASGW also held meetings for their Board of Directors, their wholesale members, and CEDEX Program participants and an update for their SCOPE Data program. "We had a great turnout at our SCOPE Update Event," said Easton Kuboushek, Director of Data Programs for NASGW. "We were able to introduce our newest team member, Tom Hopper, formerly with Sig Sauer, who brings decades of experience analyzing data in the shooting sports industry. He is going to be a huge asset to the continued growth of the SCOPE program. We were also excited to announce and share SCOPE PLX, which will standardize product fields across all manufacturers and make product information management and distribution a much simpler process."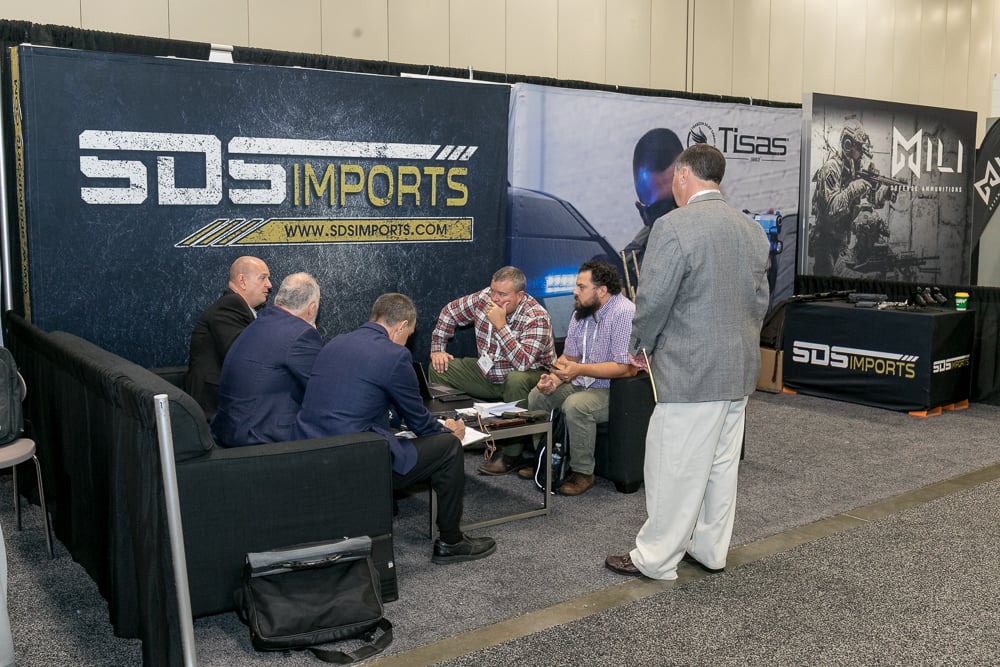 The week in Columbus was a very busy and successful week for all who attended. The NASGW Expo continues to be one of, if not the most critical, weeks in the shooting sports industry. The importance of relationships between wholesalers and manufacturers was on full display. At the same time, the success of two-step distribution was continually emphasized as attendees looked back on all the challenges faced in 2020 and 2021. The record levels of success could not be achieved without the partnerships forged at the NASGW Expo.
"Thank you to all who attended the Expo last week in Columbus," said Laurie Lipsey-Aronson, NASGW Chairwoman. "It was great to get back together, and it was such a great show. I think I echo all of our members in saying, we can't wait until next year in Kansas City."