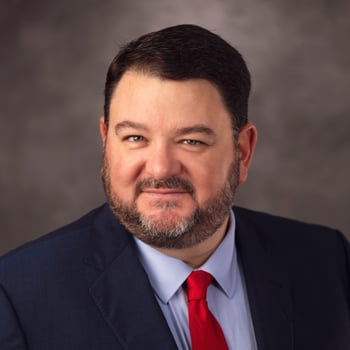 If you farm or garden, or even if you just spend a lot of time taking care of your lawn, you've probably shared a few choice words for the weeds. They come out of nowhere, and everywhere. You can spend days, weeks or months trying to grow vegetables, crops or grass and sometimes have very little success. But the weeds, well, they always seem to find a way to grow.
I was able to spend a few days last week in North Dakota on the land I grew up on. For the past six years, we've rented a portion of our pasture land to a neighbor. But over time, I noticed the leafy spurge (an especially hardy and particularly invasive and annoying weed) has moved in with a vengeance. Leafy spurge is such an issue in North Dakota that experts have struggled mightily to find a way to remove it. It's stubborn. It grows anywhere, even in soils where the grass barely grows, in fact, especially in those places. Honestly we thought we had it pretty well under control up until the last few years, when it just exploded.
I know from experience on our land, that if you don't keep up on the maintenance, the leafy spurge will virtually take over and you'll have fields of yellow and green nastiness, which doesn't make good cattle feed. Fighting it off has taken many forms and over the years we have used a variety of chemicals and even some special flea beetles that actually do a pretty darn good job in controlling the weeds. But the bugs aren't always easy to get and they're actually very sensitive to the types of soils where they have effectiveness. Soils that are heavy clay or heavily sandy are not a good host for the beetles. And thus the dilemma on the pasture I'm referencing right now.
We were able to give the weeds a pretty good kick in the rear and we should know in another week or so if we had any impact. I think we caught it early enough in the season so the weeds shouldn't have gone to seed, creating an even bigger issue next year. Some of the areas of the property are pretty hard to access so we'll likely have to return in the fall or again next year to try and push it back in those areas. But with diligence, we should be able to find success.

Since I had plenty of time out in the sunshine on a tractor, I got to thinking this is actually a fairly good analogy for what we face in our day-to-day lives, our business operations and even in our national political landscape. We all deal with things in our lives that make us less productive, take away our energy and turn us angry, frustrated or disheartened.

Surely it's happening at home and in all likelihood, it's happening at work too. If you have policies, strategies or processes that are out of date, or are a grind on the balance sheet, it can make for a pretty uninviting landscape in the office. Sometimes you have a member or two of your team that brings the whole place down and can really put a damper on company morale. Negativity, just like positivity, is contagious. A couple bad apples can make the whole bushel rotten.
As for the national political world, we all know there are plenty of weeds crowding out the good things that are happening, or could and should be happening. We hear about it all every single day on the news and certainly all over social media. And the media just loves to focus on the weeds. They're sexy, they stand out, they suck all the oxygen out of the room.
I'm certain those politicians who fit into the "weed" category wouldn't approve of me calling them such things, but let's be honest, we all know it to be true.
So, as with the leafy spurge in North Dakota… we've got to stay on alert. We've got to work as hard as we can to eradicate the weeds where possible and in the places we can't get rid of it altogether, we've got to keep the weeds at bay.
I wish it weren't necessary, but there are a lot of great organizations out there working hard on our behalf right now to clean out the weeds popping up in our legislative arena and especially in the legal arena and the courts. NASGW is standing together with the National Shooting Sports Foundation, the American Suppressor Association, the Second Amendment Foundation, and others, to put a stop to the encroachment of these things that challenge our fundamental rights. We've got to clean the weeds, or we'll find ourselves in a very gloomy and unproductive situation.

Stay focused. Stay vigilant folks. Summer is typically a time to kick back a little and enjoy time on vacations and with family. But in the battle with the weeds, we simply can't let up.
I wish you a safe, fun and prosperous summer, and since I won't have a chance to visit with you all before the holiday… please especially enjoy the upcoming Independence Day Holiday. Happy 4th of July to you all and Happy Birthday America!
Until next time,


Kenyon Gleason
NASGW President