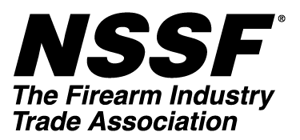 The National Association of Sporting Goods Wholesalers (NASGW), the association representing shooting sports wholesalers, manufacturers and their trade partners, is pleased to announce that National Shooting Sports Foundation will be sponsoring the NASGW Expo Appreciation Dinner on October 20th in Grapevine, TX.

"The NASGW Annual Appreciation Dinner kicks off our Annual Expo, a crucial meeting for wholesaler buyers and manufacturers to prepare for the upcoming year," said NASGW President, Kenyon Gleason. During this event we also recognize excellence within the shooting sports industry through the NASGW Appreciation Awards and the NASGW-POMA Caliber Awards. This industry event would not be possible without the help and support of our sponsors. NSSF continues to be a great partner and we appreciate their commitment to our organization and the wholesalers, manufacturers, vendors, and media members that make up our membership."

"We're pleased to once again support our partners at NASGW," said Chris Dolnack, NSSF Senior Vice President & CMO. "NSSF appreciates our participating member companies and we remain fully committed to supporting our industry's two-step distribution business model and the key role that wholesale distributors play in helping manufacturers go to market."

The NASGW Expo will be held on October 20th through 23rd at the Gaylord Texan Resort and Conference Center in Grapevine, Texas. The Expo is the premier event for shooting sports wholesalers and manufacturers to review current market conditions, forecast future sales, and plan for the upcoming year. In light of the COVID-19 Pandemic, the NASGW Expo will be even more crucial to the industry with the cancelation of other events earlier this year. This will also be the first opportunity for manufacturers to introduce new products to their wholesale partners and lay the groundwork for the upcoming sales cycle and beyond. It is a closed event for NASGW Members only which creates a very productive business environment for Expo attendees. If you would like to learn more about NASGW or the NASGW Expo, please visit www.nasgwexpo.org.
About NASGW
The National Association of Sporting Goods Wholesalers is comprised of wholesalers, manufacturers, independent sales reps, media and service providers - both national and international - all of whom are primarily focused on shooting sports equipment and accessories. As a trade association representing the business interests of its members, NASGW's mission is to bring shooting sports buyers and sellers together. For more information about the NASGW, visit the association's website at www.nasgw.org.

About NSSF
NSSF is the trade association for the firearm industry. Its mission is to promote, protect and preserve hunting and the shooting sports. Formed in 1961, NSSF has a membership of thousands of manufacturers, distributors, firearms retailers, shooting ranges, sportsmen's organizations and publishers nationwide. For more information, log on to www.nssf.org.

For More Information Please Contact Us At:
Gregg Alexander
National Association of Sporting Goods Wholesalers
galexander@nasgw.org