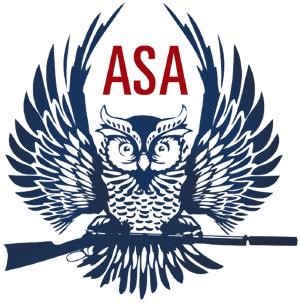 Ankeny, IA (July 12, 2018)
– The National Association of Sporting Goods Wholesalers (NASGW), the association representing shooting sports wholesalers, manufacturers, and their trade partners, announced a donation to the American Suppressor Association to support their state and national advocacy efforts.
"We are honored and thankful for NASGW's generous contribution to help us fight for pro-suppressor reform across the country. As the leading voice of our industry's wholesalers, NASGW's commitment to pro-suppressor advocacy carries a tremendous amount of weight," said Knox Williams President and Executive Director of the American Suppressor Association. "Our voice and our association are stronger because of NASGW. We are excited to continue working alongside NASGW to help make shooting a safer and quieter experience!"
"We are honored and excited to have the support of the NASGW, and their members, through this generous donation. As the leading association representing suppressor wholesalers, the NASGW is a vital partner in our efforts to educate distributors, retailers, and consumers on the benefits of using suppressors," added ASA Director of Outreach, Owen Miller.
"The National Association of Sporting Goods Wholesalers is proud to work with great industry advocates like the American Suppressor Association who continue to work on behalf of our wholesale and manufacturer members and the industry" said NASGW President Kenyon Gleason. "NASGW is once again happy to support the ASA with this donation."
About NASGW
The National Association of Sporting Goods Wholesalers is comprised of wholesalers, manufacturers, independent sales reps, media and service providers - both national and international - all of whom are primarily focused on shooting sports equipment and accessories. As a trade association representing the business interests of its members, NASGW's mission is to bring shooting sports buyers and sellers together. For more information about the NASGW, visit the association's website at www.nasgw.org.
For More Information Please Contact Us At:
Gregg Alexander
National Association of Sporting Goods Wholesalers