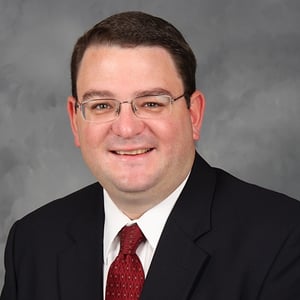 There's a lot happening in the shooting sports industry today. Some good, some not so good.
If you've been watching the headlines, you've noticed that one of our industry's largest distributors, United Sporting Companies, has fallen on hard times and the path forward is still uncertain. You've likely seen that one of our largest manufacturers, Remington, has, unfortunately, had to lay off hundreds of employees, at least for the next couple months. And I know you're all keeping up on the many challenges facing the National Rifle Association.
The industry is getting hit hard at an especially vulnerable time. I've said many times in the past couple of months, and I know it to be true still today; there are still many companies finding success in our marketplace right now. Manufacturers, distributors and retailers alike, who remain focused on their industry relationships and those who are using available data to help them make better decisions, are making their way through the storm.
In this issue of NASGW InSight, you'll find some high-level statistics that we've been gathering through our new SCOPE™ data initiative. With data from now 20 participating distributors, we've been able to get a fascinating read on billions of dollars in product movement across the industry. For the first time, we're sharing some of that collected data with you. I hope you find it interesting.

While the data is not painting a rosy picture, as sales are slowing down over last year, except in the ammunition market, it does provide you with valuable, real information you can use to make better business decisions and have a better read on the market. Members of NASGW and subscribers to the SCOPE™ platform can see these details at much more specific levels. Using NICS as your only industry barometer definitely does not give you the entire story.
If you'd like more information about how you can gain access to the NASGW SCOPE™ data program, and what all is included, please reach out to our program manager, Easton Kuboushek, at scope@nasgw.org or check it out online at www.nasgwscope.org. Easton will be happy to set up a demonstration and work with you to find the information and pricing that works for your company's needs.
As all good business tools do, SCOPE™ does have a cost, but using data to benefit your company's bottom line can make that cost seem quite small by comparison. I encourage you to give it a look to help you focus in on some extremely valuable information.
A Big Chunk of Good News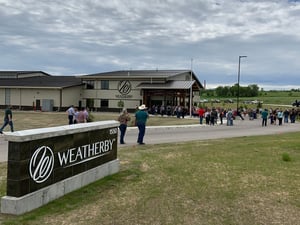 One recent bright spot in our industry is the expansion and move of the Weatherby factory to Sheridan, Wyoming. I was privileged to attend the grand opening and ribbon cutting ceremony on June 13. It's a beautiful facility in the foothills of the Big Horn Mountains in Wyoming.
Weatherby makes some great products and a number of our NASGW distributor members were on-hand to tour the new facility and offer congratulations to Adam, Brenda and the entire Weatherby family on this monumental chapter of their storied history.
Suppressors and the President of the United States
The recent tragic shooting in Virginia has once again centered media and legislative focus on the shooting sports industry. And as you know, the anti-gun community is beating the drum to add more laws on the books. It seems rather apparent they'll never be content.
The latest attack by the anti-gun crowd is centered on suppressors, because the killer in Virginia used one during his killing spree. As readers all know, suppressors work to reduce noise from firearms, they don't remove the noise altogether. That's impossible. But the fear-mongering media and plenty of politicians simply don't care. And the ill-informed political elites are jumping on the bandwagon to erode your 2nd Amendment rights by trying to now ban suppressors.
The American Suppressor Association has worked tirelessly for years to educate the public about the benefits of suppressors for noise reduction. Suppressor regulations are already rather stringent and rather than considering bans on these devices, leaders should be looking to increase their utilization for hunting and recreational shooting purposes.
TAKE ACTION!
A letter addressing the proposed ban on suppressors is being sent to President Trump by the American Suppressor Association. This letter will be co-signed by many industry companies directly impacted by a proposed ban on suppressors. You can find a copy of that letter here. If your company has interest in being listed as a co-signer on the letter, please reach out to the team at ASA via email at: info@AmericanSilencerAssociation.com.
If you'd like to personally sign a petition to the President, you can find that petition on the ASA website at: https://americansuppressorassociation.com/take-action/.
It isn't time to run and hide, it's time to stand and fight. Members of the NASGW remain committed to this industry and to our way of life. We most certainly are not going away.
Until next time,


Kenyon Gleason
NASGW President