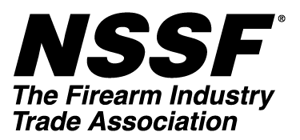 In Washington, D.C., Second Amendment supporters, outdoorsmen and women across the country and the entire firearm and ammunition industry breathed a collective sigh of relief as the White House withdrew the nomination of David Chipman to lead the Bureau of Alcohol, Tobacco, Firearms and Explosives (ATF). Chipman was wholly unqualified to lead the dedicated men and women of agency. NSSF supports the confirmation of a qualified leader, just one that will uphold the charge of leading the agency that oversees the firearm industry. Attention now turns to see if President Joe Biden will nominate another gun control advocate or instead someone serious who could gain the support of senators on both sides of the aisle.
Despite most state legislative sessions ending earlier this summer, there was still important action in a handful of states. In a major accomplishment for the firearm industry in Texas, the FIND Act (Firearm Industry Nondiscrimination Act) was signed into law, prohibiting corporate entities that implement discriminatory policies toward lawful firearm businesses from receiving Texas state government contracts. The bill will have wider implications as more states consider similar legislation in the future. In North Carolina, Democratic Gov. Roy Cooper vetoed legislation to undue the Jim Crow-era pistol purchase permit requirement. Read below for more state updates.
Don't forget! September 25th is National Hunting & Fishing Day®. NSSF encourages all sportsmen and sportswomen to take the NHF Day pledge to introduce someone to hunting, target shooting or fishing. Launched by Congress in 1971 and promoted by NSSF for decades, NHF Day is now administered by Wonders of Wildlife Museum. Use #NHFDay on all your business's social media platforms to let others know how you're honoring the day.
Here's September's round-up of what NASGW members should keep on their radar:
Around the States
California
California's Department of Justice (DOJ) announced it will re-open registration of so-called "assault weapons" on Jan. 13, 2022, after a court issued an injunction. The U.S. District Court for the Eastern District of California ordered California's DOJ to re-open registration of Modern Sporting Rifles (MSRs) equipped with "bullet buttons" after the state failed to allow owners to properly register the firearms. The state enacted a law in 2016 setting a deadline of June 30, 2018 for online registration as long as those firearms were owned prior to Jan. 1, 2017. However, the site continually crashed and didn't allow access. California owners of affected firearms may complete the registration process during a 90-day period running from Jan. 13 through April 12, 2022. California was also required to pay $151,821.42 in legal fees to the plaintiffs.
Also in the Golden State, the California Assembly advanced an amended version of SB 264. As a reminder, the original language would have prohibited firearm or precursor part sales on any state government owned property in the state of California. Under the amended bill, the prohibition would be limited to Orange County, Calif., specifically the 32nd District Agricultural Association, the Orange County Fair and associated event centers. The amended bill now moves back to the Senate for approval. NSSF is closely monitoring the bill and will keep you apprised of the situation.
In San Diego, the city council approved an ordinance that bans firearms without serial numbers, or home-built firearms often referred to by gun control advocates as "ghost guns." The Eliminate Non-Serialized Untraceable Firearm (ENUF) ordinance prohibits the possession, purchase, sale, receipt and transportation of non-serialized, unfinished frames, unfinished receivers, and non-serialized firearms within the City of San Diego. The new ordinance goes into effect Oct. 14. Other California cities pursuing their own ban on home-built firearms include Los Angeles, Oakland, Berkeley, Richmond and San Mateo.
Colorado
Colorado's law requiring gun owners to notify law enforcement if a firearm is lost or stolen within five days is now in effect. Called the Isabella "Joy" Thallas Act, the law was drafted following the tragic death of Thallas by a murderer who stole a firearm. A first offense for failure to make such a report is a civil infraction punishable by a $25 fine, and a second or subsequent offense is a misdemeanor punishable by a maximum $500 fine. The new law requires a law enforcement agency that receives a report to enter information about the lost or stolen firearm into the National Crime Information Center database and report the information to the Colorado Bureau of Investigation.
Florida
The Florida Fish and Wildlife Conservation Commission (FWC) has been working on a proposed rule for over a year that would create new standards for "Restricted Hunting Areas," a rule that would have a negative effect on many public hunting opportunities throughout the Sunshine State. Along the way, NSSF along with other sportsmen's groups and hunters have expressed concerns with the FWC's proposed rule. FWC has taken these concerns seriously and indicated they are going back to the drawing board on the issue. NSSF thanks FWC for listening to interested parties and their willingness to work with us throughout the rulemaking process.
Maryland
A U.S. District Court Judge upheld Maryland's handgun licensing requirement that has been in place since 2013 as legal, writing that "the time and expense associated with the requirements are reasonable." The requirement was challenged in a case called Maryland Shall Issue v. Hogan. Obtaining a handgun qualification license in Maryland requires four hours of classroom and live-fire training taken at the applicants' expense. Applicants are required to submit proof of completion, along with the application, fingerprints, copy of photo identification and a nonrefundable $50 fee to the state to obtain permission to purchase a license.
Nebraska
Nebraska's Republican Gov. Pete Ricketts put his marksmanship skills to the test and proved he can hit targets at over a mile away. Gov. Ricketts became the first-ever marksman at Dismal River Club to shoot both the one-mile buffalo target with a .50-caliber rifle and in the same shooting session hit the 500-yard buffalo target from an off-hand shooting position with a Sharps .45-70 rifle. The one-mile shot was captured on video. NSSF's Michael Findlay, Director of Government Relations – State Affairs was on hand to witness the feat. Gov. Ricketts was awarded a One Mile Buffalo Coin the 500-yard Bill Cody Coin. Gov. Ricketts is a vocal proponent of hunting and has published videos encouraging hunters to take advantage of the great outdoors.
New Jersey
New Jersey's Fish & Game Council unanimously approved an emergency order to reinstate a black bear hunt for at least October, but the measure was stonewalled by Democratic Gov. Phil Murphy. The emergency measure would have been valid for 60 days, since bear hunting is already part of the state's game code. Environmental Commissioner Shawn LaTourette stopped bear hunting in New Jersey last year when he refused to sign the state's Comprehensive Black Bear Management Policy. Gov. Murphy vowed to end bear hunting when he was elected four years ago and is up for re-election. Black bear populations are estimated to be 3,100, double the 2018 population of 1,522, the last year there was a bear hunt.
New Mexico
Seventeen Democrats from Albuquerque who serve in the New Mexico State House of Representatives announced a "comprehensive crime package to address violent crime." They are requesting that the package be considered in 2022 during the 30-day legislative session. Predictably, the first components of the package mentioned in the group's press release focuses on gun control and the further erosion of the citizens' Constitutional rights. These include mandatory locked storage in the home and magazine capacity limitations. Another measure would create an Office of Gun Violence Prevention that would be used to publicly fund gun control advocacy organizations. NSSF is monitoring.
North Carolina
North Carolina Democratic lawmakers are planning for more gun control just after Democratic Gov. Roy Cooper vetoed legislation that would have repealed the state pistol purchase permit requirement. N.C. lawmakers want to advance House Bill 525, an extreme risk protection order, or "red flag" bill and House Bill 623, a bill would require a permit for the purchase of a long gun, defined as a shotgun or rifle that's not considered an antique firearm. Democrats filed discharge petitions, which would move the bills out of committee if a majority of the House of Representatives, or 61, agree. Gov. Cooper said he was in favor of more gun control restrictions when he vetoed the bill to repeal pistol permit requirements.
Of Gov. Cooper's veto of the Jim Crow-era gun law, Philip Smith, President of the National African-American Gun Association, wrote in a Washington Examiner op-ed that Democratic Gov. Roy Cooper's veto of a bill to repeal North Carolina's pistol permit purchase enables continued discrimination that affects Black gun buyers. "The time to change this misguided law was years ago, and it is shameful that Cooper had the chance to repeal this holdover from a bigoted past and chose not to," Smith wrote. "It has been used to deny law-abiding North Carolinians their rights, making them instead subject to a sheriff." North Carolina Lt.Gov. Mark Robinson also weighed in, writing in the Raleigh News & Observer, "Cooper's veto is just another assault on Second Amendment rights, and his reasoning behind the veto was construed with cherry-picked facts that fit into his personal agenda. It is a shame that our governor would rather play partisan games than sign common-sense legislation."
Also in the Tarheel State, U.S. Rep. Ted Budd (R-N.C.) and several other North Carolina congressmen also sent a letter to Democratic North Carolina Gov. Roy Cooper and Democratic state Attorney General Josh Stein urging them to refuse to implement two proposed executive actions from the Biden administration that would infringe on the Second Amendment rights of law-abiding gun owners in North Carolina. The congressmen explained proposed rules to redefine frames and receivers is unconstitutional and exceeds President Joe Biden's authority to execute it without Congressional approval. Another proposed rule to reclassify AR-style pistols equipped with stabilizing arm braces would turn good-faith owners into criminals overnight. The letter was signed by fellow Republican U.S. Reps. Dan Bishop, Richard Hudson, David Rouzer and Greg Murphy.
Oklahoma
The Oklahoma Department of Wildlife Conservation has renovated six of the agency's shooting ranges on its wildlife management areas across the state and plans to build new ranges on 11 others, according to a report from The Oklahoman. All of the shooting ranges on Wildlife Department properties will include a 100-yard rifle range and a pistol range, and others also will have a trap range, archery range with elevated platforms and an additional 200-yard rifle range.
South Dakota
South Dakota Republican Gov. Kristi Noem penned an op-ed in which she praised the economic benefit that sustainable wildlife management has provided to her state. "It's estimated the annual hunting season brings in about $500 million to the state economy, benefiting businesses of all sizes. When combined with fishing and other outdoor activities, the total economic footprint of our Game, Fish, and Parks Department is about $1.33 billion." She added, "The fees collected from licensing alone bring in nearly $28 million each year to support our Game, Fish, and Parks Department. Those funds go to our conservation officers, habitat improvements, grassland restorations, and much more. Our Hunt for Habitat raffle raised $329,000 this year — the raffle has raised more than $1 million total over its first three years — to support more than 6,500 acres of habitat restoration and improvement across 18 counties. Since 2013, the Bighorn Sheep auction has raised nearly $1 million for bighorn sheep reintroduction projects, wildlife disease testing labs and research, and water development projects. All but one of the winning tags from this year's Hunt for Habitat raffle went to South Dakota hunters. That's because hunting is serious business in our state."
Texas
"Woke" corporations take note. Don't mess with Texas. The state's Firearm Industry Nondiscrimination (FIND) Act is in effect.. The law, backed by NSSF, prohibits corporations from benefiting from taxpayer-funded contracts while using those earnings to advocate for gun control. The law puts big banks like Citigroup, Bank of America and JP Morgan Chase on notice for their antigun policies. Those banks underwrite over $58 billion in state and local municipal contracts, which would now be forfeited unless those entities abandon their gun control efforts. Regional banks are ready to step in and take up the business if they don't change course. Leslie Brock, the state's assistant attorney general and chief of the Public Finance Division, notified bond underwriters that compliance with the new Texas law isn't open to "qualifications," according to an Aug. 23 letter obtained by Bloomberg Law.
Also in the Lone Star State, Texas became the 21st state to recognize Constitutional, or permitless, concealed carry of firearms on Sept. 1. That means law-abiding gun owners over 21 no longer need to seek state permission to carry a concealed firearm. Individuals who are prohibited from possessing a firearm are not covered by the new law. Businesses that choose to bar concealed firearms will be required to post three signs, including signs in English and Spanish. NSSF's Mark Oliva told the Houston Chronicle the new law could have an impact on firearm sales as it enables law-abiding Texans to more easily exercise Second Amendment rights. Still, with firearm sales already exceeding historic norms, it might be difficult to discern a sales bump during a time when there is already increased interest in firearm purchases. Texas will continue to offer permits for those who seek them. Those permits would still be required for reciprocity purposes
Virginia
Antigun billionaire Michael Bloomberg is going for a repeat of his investment in Virginia gun control. The funder of the Everytown for Gun Safety and March for our Lives gun control groups is throwing down $1.8 million in a bid to protect the investment he made in flipping the Virginia legislature for gun control in elections two years ago. Most of the money will go toward Democratic candidate Terry McAuliffe, the former Virginia governor and proponent of strict gun control which includes outright bans on Modern Sporting Rifles (MSRs). The remaining funds will be spent on bolstering races for gun control candidates for lieutenant governor, attorney general, the House of Delegates and state Senate.
Also in the Old Dominion, Hunting Wire's Ken Perrotte reported that Virginia's Department of Wildlife Resources pulled a plan to end coyote hunting contests that were being protested by the Humane Society of the United States. Perrotte pointed to NSSF's Trevor Santos's submitted comments to the state agency that coyotes are classified as a nuisance animal and hunting is a critical part of their management, even hunting contests. Santos told the Virginia Department of Fish and Wildlife (VDFW) that predators accounted for over 40 percent of cattle deaths in the state. "Hunting, even in the form of contests and organized competitions with cash and prizes of monetary value, should remain as the preferred method to manage predator populations, including coyotes, which are considered a 'Nuisance Species' by the Virginia Department of Wildlife Resources."
Wyoming
Wyoming Republican Gov. Mark Gordon announced the state will petition the U.S. Fish and Wildlife Service (USFWS) to return management of the grizzly bear, now protected by the federal Endangered Species Act, back to Wyoming. The petition, to be filed in coming weeks, will be specific to the Greater Yellowstone Ecosystem population of bruins and the states of Wyoming, Idaho and Montana, Gov. Gordon said. He added that grizzly bear numbers in the Yellowstone ecosystem are "far beyond all scientific requirements" for delisting. The only roadblocks are legal and administrative, he suggested. Wyoming can manage the species appropriately, Gov. Gordon said. "We are committed to long-term grizzly bear conservation."
Federal Happenings
White House Withdraws Chipman Nomination
The White House withdrew the nomination of David Chipman to become Director of the Bureau of Alcohol, Tobacco, Firearms and Explosives (ATF). The news came just one day after NSSF's Larry Keane called on the Biden administration to make such a move and months of vocal opposition to his nomination. Chipman proved to be an unworthy nominee to lead the 5,000-person bureau that regulates the firearm industry and enforces federal gun laws. The ATF needs and deserves a qualified nominee to fulfill this role. Keane said in a press release, "We believe strongly that ATF needs a Senate-confirmed director to lead the brave men and women of ATF. David Chipman is not that person."
Senators That Paused on Chipman Want Confirmed ATF Director
Several U.S. senators who opposed or remained uncommitted to confirming David Chipman as the next Director of the Bureau of Alcohol, Tobacco, Firearms and Explosives (ATF) are calling on President Joe Biden to nominate another candidate to be confirmed to the role. NSSF also wants a confirmed ATF Director. It's just that the nominee must be qualified to lead the bureau and not someone like Chipman, who is a gun control lobbyist. NSSF has supported previous nominees from both parties, including Michael Sullivan, nominated by President George W. Bush, B. Todd Jones, nominated by President Barack Obama and confirmed to the position by the Senate and Chuck Canterbury, nominated by President Donald Trump. The White House indicated that another nomination would be in the works but isn't expected soon. A much more detailed and coordinated vetting and support campaign would be needed to ensure the candidate would garner support from at least all 50 Democrats in the Senate. Chipman failed to secure the support from at least Sens. Angus King (I-Maine), Joe Manchin (D-W.V.) and Jon Tester (D-Mont.). Chipman gained no support among Republican senators.
Biden Administration Eyes Re-signing U.N. Arms Treaty
U.S. State Department official William Malzahn told the Seventh Conference of States Parties to the Arms Trade Treaty that the Biden administration is considering re-signing the U.N. Arms Trade Treaty (ATT) that would subject Americans' Second Amendment rights to international gun control. The treaty was signed by former Secretary of State John Kerry in 2013 but was never ratified by the U.S. Senate. President Donald Trump rejected the treaty in 2019, announcing "We're taking our signature back." The treaty would require the United States to install a national firearm registry which would include information on firearms and the owners – and that information would be internationally maintained. NSSF is closely monitoring.
NSSF Joins Sen. Cramer, Goldman Sachs CEO for Banking Discrimination Discussion
NSSF's Larry Keane joined Sen. Kevin Cramer (R-N.D.) and David Solomon, Goldman Sachs CEO, at the University of Mary in Bismark, N.D., for Bully Pulpit Speaker Session discussion on Environmental, Social and Governance (ESG) influences on lawful businesses. Keane spoke of the firearm industry's challenges dealing with discrimination by banking services, social media companies and credit card processors. "Purchasing a firearm isn't simply a commercial transaction," Keane explained. "But it is the fundamental exercise of a Constitutional right. That's where the rubber meets the road with respect to exercising your Second Amendment rights and it's a consumer base that views it as exercising that right and they are the most engaged, politically, consumer base there is in this country." Keane thanked Sen. Cramer for sponsoring S. 563, Fair Access to Banking Act, to address discrimination against the firearm industry. Solomon remarked that gun ownership is a fundamental right and agreed that there is room for legislation that would provide consequences for discrimination against politically-disfavored industries, such as the firearm industry. View the session here.
Democrats Using Economic Chokeholds to Restrict Gun Rights
The Federalist's Justin Haskins wrote that the Biden administration is using all levers available to achieve their gun control agenda, not the least of which is co-opting corporations to privatize another Operation Chokepoint to throttle firearm-related businesses. "For more than a decade, investors, banks, and other financial institutions have been dragging U.S. corporations toward the full adoption of environmental, social, and governance (ESG) standards, posing a significant threat to the long-term survival of the firearms industry," Haskins wrote. "For example, some ESG metrics might punish companies in the firearms industry, or even companies loosely associated with it, because, according to our ruling-class overlords in Davos and Washington, D.C., only murderers and deplorable conservatives 'cling to their guns or religion.'" This is why NSSF strongly supports the Fair Access to Banking Act, introduced by U.S. Sen. Kevin Cramer (R-N.D.) as S. 563, and by U.S. Rep. Andy Barr (R-Ky.) as H.R. 1729. This legislation would end the illegal discrimination of politically disfavored industries by "woke" corporations.
Tech's Takeover of Digital Banking Worrisome
It's time to click the angry emoticon on Facebook's most recent foray to become the personal banking hub for Americans. If the tech giant's history of censorship, invasion of privacy and political influencing – combined with their antigun bias – is any indication, this could be a stranglehold on gun and ammunition purchases that would make the engineers of Operation Choke Point green with envy. Facebook is relaunching their digital wallet app that was formerly known as Calibra, rebranded as "Novi" built on blockchain technology. This is troubling given Facebook antigun bias. Read Larry Keane's article.
DOJ Wants Another Shot at Age-Based Gun Bans
The Department of Justice (DOJ) is trying to get the U.S. Court of Appeals for the Fourth Circuit to re-hear a case to ban handgun sales to adults under 21 that a three-judge panel said was unconstitutional. The lawsuit was filed in 2018 by two adults – then 20 and 18 – challenging the federal law banning handgun sales to those under 21. The law in question was deemed unconstitutional by the 4th Circuit Court of Appeals in July, a decision that the plaintiffs' attorney Elliott Harding stands by. "The panel decision was thorough and well-reasoned and we believe it should remain intact," Harding said. "We welcome the opportunity to present the argument to the entire 4th Circuit should the judges consider it worthy of additional review." Judge Julius Richardson wrote that 18-to-20-year-olds are protected under the Second Amendment and that the court must not "relegate either the Second Amendment or 18-to-20-year-olds to a second-class status."
Dick Heller Sues D.C. Over 'Ghost Gun' Ban
Dick Heller, who successfully prevailed in his challenge to Washington, D.C.'s handgun ban in the landmark 2008 District of Columbia v. Heller U.S. Supreme Court decision, is again challenging D.C. gun bans. This time, he's targeting the District's ban on home-built firearms, or so-called "ghost guns." Heller filed his challenge with the U.S. District Court for the District of Columbia. Heller purchased and attempted to have a kit to build a firearm delivered through the Metro Police Department, only to have the kit sent back to the North Carolina vendor from which it was purchased. The complaint reads, in part, "The District has clearly not learned from its numerous defeats in the courts, and this case arises from that predicament. The District's antipathy toward firearms, a Constitutionally protected item, extends so far as to flatly prohibit the manufacture of a firearm in the District; not a particularly dangerous and unusual firearm, see, e.g., Heller, 554 U.S. at 571 (discussing that laws forbidding the carrying of dangerous and unusual weapons were presumptively valid), but any firearm. See D.C. Code § 7-2504.01(a)."
Double Amputee Veteran Speaks Out for Pistol Braces
Rick Cicero is passionate about the shooting sports. He learned to shoot from his father, a firearm instructor, later joined the U.S. Army and became a shooting instructor himself. Today, he's defending the use of AR-style pistols equipped with braces because he knows the necessity to gun owners like him. Cicero is a double amputee, and without the pistol brace, he wouldn't be able to accurately shoot. "This platform exists specifically for the purpose of giving someone the ability to slide their forearm through this base right here and safely grip that firearm and control it in a safe manner," said Cicero. The proposed rule to reclassify firearms equipped with braces isn't just frustrating. Cicero contends it would violate the Americans with Disabilities Act. "If they take this away, they're violating their own law because this is designed and employed for people like me."
Bill Introduced Targeting Gun Theft Victims
U.S. Rep. Sean Casten (D-Ill.) introduced H.R. 5245, the Gun Trafficker Detection Act, that would require lost or stolen firearms to be reported to law enforcement authorities within 48 hours. Failure to report a lost or stolen firearm within the two-day limit would result in a $1,000 fine in the first instance and a $5,000 fine in a subsequent instance. The legislation would also mandate the creation of a web-based portal for victims of gun theft to report the stolen firearm to the U.S. Attorney General. Rep. Casten is pitching the bill as a necessity to combat gun trafficking from states with less gun control laws than his home state of Illinois, yet he targets the victims of criminal gun theft through this legislation and not the actual criminals themselves.
Dueling Age-Based Gun Bans Introduced in Congress
Gun control-supporting U.S. Representatives from Colorado and Florida introduced separate legislation that would impose age-based gun bans on adults under 21. U.S. Rep. Joe Neguse (D-Colo.) introduced H.R. 5080, the Secure Background Checks Act of 2021, that would impose a purchasers' home state minimum age restrictions on anyone purchasing a firearm in another state. U.S. Rep. Ted Deutch (D-Fla.) introduced H.R. 4992, the 21 To Buy Act, which would raise the federal minimum age to purchase a rifle or shotgun from a firearm retailer to 21 years old, up from 18. The current minimum age to purchase a handgun is 21 years old. Rep. Deutch said, "If you can't even buy alcohol, you shouldn't be allowed to buy guns. I introduced legislation to raise the minimum age of all firearms to 21." Rep, Deutch ignores that the Second Amendment is a God-given right and adults at 18 are fully vested in those rights.
Rep. Rose Visits Beretta Factory in Gallatin, Tenn.
U.S. Rep. John Rose (R-Tenn.) visited Beretta's manufacturing facility in Gallatin, Tenn., to get a first-hand look at the firearms and the economic impact the gunmaker has in the Volunteer State. Rep. Rose learned of the 500-plus year family history of the gun maker and the company's Italian roots as well the modern manufacturing processes that bring sporting arms to American sportsmen and women. In 2020, the firearm and ammunition industry generated as much as $1.1 billion in total economic activity in the state and employed 3,772 people in the state, generating an additional 4,007 jobs in supplier and ancillary industries. The industry and its employees pay over $130.5 million in taxes including property, income and sales-based levies. Additionally, $22.2 million generated in federal excise taxes that funds conservation. Congressman Rose is an original cosponsor of the NSSF-supported Fair Access to Banking Act (H.R.1729) and the Concealed Carry Reciprocity Act (H.R.38).
Interior Dept. Opens Millions of Acres to Public Hunting
The Interior Department announced the U.S. Fish and Wildlife Service's (USFWS) opening of 2.1 million acres for new or expanded hunting and fishing opportunities, including 88 National Wildlife Refuges and one National Fish Hatchery. It is the largest recent opening of public lands for those outdoor recreational opportunities. "Increasing access to outdoor recreation opportunities is essential to advancing the Administration's commitment to the conservation stewardship of our public lands," said Interior Sec. Deb Haaland. "Responsible hunting and fishing helps to promote healthy wildlife habitats while boosting local recreation economies." The final rule opening the public lands expands 910 opportunities for hunting or fishing and brings the number of units in the USFWS National Wildlife Refuge System where the public may hunt to 434 and the number where fishing will be permitted to 378. The announcement was timed to enable hunters to take advantage of opportunities during the autumn hunting seasons.
USFWS Turns Tail on Wolf Delisting
The Biden administration is again considering re-listing gray wolves for protection under the Endangered Species List, an abrupt reversal of their recent decision to agree with the Trump administration to return management back to the states. The decision begins a year-long review that is being prompted by state plans to reinstate wolf hunts as management tools. The Humane Society of the U.S., Center for Biological Diversity and other groups had filed legal petitions asking federal officials to intervene. USFWS said the petitions provided, "credible and substantial information that increased human-caused mortality in Idaho and Montana may pose a threat to wolves" across the western region, according to an Associated Press report. Republican Members of Congress denounced the move as bowing to radical special-interest groups. Montana Republican Gov. Greg Gianforte said, "We don't need Washington coming in and second-guessing our science-based approach," and that the state is effectively managing wolves.
News from NSSF
August 2021 Adjusted NICS Figures Second Best on Record
NSSF Adjusted FBI National Instant Criminal Background Check System (NICS) figures for August topped 1.3 million, the second strongest August on record. A total of 1,328,518 background checks were conducted for the sale of a firearm, ticking slightly higher than last month's totals. To date, there have been over 12.4 million background checks conducted for gun sales, ahead of the 2019 and 2018 pace. The figures come in as President Joe Biden continues to pursue gun control through nearly every avenue. "Americans are choosing a different path," said NSSF's Mark Oliva to The Reload. "Americans acted upon their God-given right to keep and bear arms over 1.3 million times in August. That sends a clear signal that Americans are choosing their gun rights over the Biden administration's gun control."
3.2 Million Estimated First-Time Gun Buyers in First Half of 2021
NSSF surveyed firearm retailers recently and estimates that over 3.2 million people purchased a firearm for the first time during the first half of 2021. The survey was conducted to learn the buying habits and factors of this year's firearm purchasers during the first six months of 2021. Respondents indicated that 33.2 percent of customers, or 3,247,351, purchased a firearm for the first time, based on June's total of nearly 9.8 million background checks for a gun sale. "This survey shows that there is a continuing demand signal for firearms from the American public," said Joe Bartozzi, NSSF President and CEO. "We witnessed each month background check figures associated with a gun sale that are second only to those we saw in last year's record-breaking totals. These survey results show not only is there a strong and healthy appetite from first-time gun buyers but that there is still room to grow. We are encouraged by the sustained interest in lawful and responsible gun ownership as well as by the manufacturing base which has been challenged to meet this remarkable demand." Read the press release here.
NSSF Talks Industry Growth with AFWA State Leaders
NSSF President and CEO Joe Bartozzi addressed a group of state agency directors at a meeting hosted by the Association of Fish and Wildlife Agencies (AFWA) and the U.S. Fish and Wildlife Service (USFWS). The event, organized by USFWS, highlighted the "Partner with a Payer" program where agency staff visit industry centers, and industry members join biologists in the field. Bartozzi highlighted the historic recent growth of gun ownership and the legislation that NSSF successfully ushered providing states greater flexibility to use Pittman-Robertson excise taxes, paid by the industry, to build shooting ranges and attract new hunters and recreational shooters. In 2022, historic levels of funding will be available for outreach and conservation, thanks to the funding provided by the firearm industry.
Law Professor: Mexico's Lawsuit Should Be Tossed
Professor Victor Schwartz, a former law professor and law school dean, and current co-chair of the Public Policy Group of the law firm Shook, Hardy & Bacon LLP, wrote an op-ed in the Boston Herald urging the lawsuit brought by Mexico and assisted by the gun control group Brady United, be thrown out. Schwartz argued the lawsuit is an overreach that would expose U.S. manufacturers to the legal whims of foreign governments. Schwartz also contends that the lawsuit is another attempted end-run around Congress and the Protection of Lawful Commerce in Arms Act (PLCAA), writing, "… the reality is that the law stands for the unremarkable proposition that a manufacturer or seller is not subject to liability for another's criminal misuse of a lawfully sold product."
Study Finds Women Comprise Nearly Half of All Gun Sales
A Wall Street Journal report cited a preliminary 2021 National Firearms Survey study released by Harvard University and Northeastern University that shows women make up nearly half of all firearm sales since 2019, a marked shift in the gun-buying market. The survey results also delved into first time gun buyers and while different totals were reported than recent NSSF retailer surveys, the trends showed similar results. Today's gun owner is more representative of American society because more Americans from all walks of life are taking ownership of their Second Amendment rights.
Black Women Increasingly Buying Guns for Self-Protection
The Associated Press took note in the trend of more African-American women taking ownership of their Second Amendment rights and buying guns. The report noted NSSF retailer surveys showing a 58 percent increase in African-Americans purchasing guns in 2020 and that of the 21 million record-breaking background checks for guns sales, over 8.4 million of those were to first-time gun buyers. Still, 2020 saw "a tectonic shift in gun ownership in America" where there was "a huge increase of African Americans taking ownership of their Second Amendment rights," said NSSF's Mark Oliva, in a Fox Business report. For many Black women, it's about taking care of themselves, said Lavette Adams, an African-American woman who is a licensed firearm instructor and who recently participated in a free Detroit-area training sponsored by gun advocacy group Legally Armed In Detroit. "Crime against women is nothing new. Women protecting themselves, that's new."
Attitudes Shift Toward Rights Over Control as Gun Ownership Grows
There's an interesting shift concerning Americans' attitudes toward guns and gun control. Pew Research Center, a Washington, D.C. think tank that tracks attitudes on social issues, public opinion and demographic trends, updated their research on guns. Gun ownership is rising and the appetite for gun control is waning at the same time. Background checks for gun sales topped 21 million in 2020, shattering previous records. So far, 2021 has seen over 12.4 million background checks, on pace for what could be the second strongest year on record. Even Pew Research Center recognized the trends. Read Larry Keane's entire article.
Olympic Medalist Trap Shooter Mentors Youth
Olympic Silver Medalist Kayle Browning returned to her Arkansas trap shooting roots to inspire the next generation of women competing in the shooting sports. Browning worked with young female trap shooters at the Arkansas Game and Fish Foundation's Shooting Sports Complex at Jacksonville. She said it was a journey that was full circle as she was once inspired by Olympic medalist Kim Rhode. "I shot my first American trap target in the Arkansas Youth Shooting Sports Program," Browning said. "They put me on a platform for these kids where they can say, 'Hey, here's a girl from Arkansas and she's doing it. We want to help her do it, and you can do it, too.' They've paved the way for youth, and I was one of those youth. What they invest in youth and hunting has been a huge influence on where I'm at today."
YouTubers Redefining Today's Hunters
Casey LaVere's YouTube channel—Hushin ("hunting" combined with "fishing") is changing the way the public views hunting. With the help of business partners Brian McElrea and Eric Chesser, the show is giving viewers a more honest look at what it means to be a hunter, according to a recent feature in Outside magazine. That's the goal. LaVere is fixing a disconnect between what outsiders perceived as a dated blood sport and the holistic, healthy lifestyle. Hushin was built around three foundational pillars: inspiring new people to hunt and fish, bringing attention to conservation and access and giving back by being good stewards in the community. Read the entire article to learn how LaVere is changing minds about what it means to be a hunter today.
Conservation Success Proves Naysayers Wrong
Hunting and shooting sports have experienced a renaissance over the last 18 months and the impacts will be long-lasting for generations. But some journalists can't help but shame the very benefactors driving the rebound of America's bald eagle and other wildlife. One report praised the remarkable rebound of the American bald eagle from the brink of extinction, including the U.S. Fish and Wildlife Service announcement that there are more than 316,000 eagles soaring in U.S. skies. It never mentions, however, Pittman-Robertson, wildlife funding or the fact that hunters support the population growth through their purchases. Instead, it bemoans the ills of traditional ammunition and shames hunters for using it. Read Larry Keane's article breaking down the hypocrisy.
NSSF Develops Fact-Filled Share Center for Social Media Users
NSSF is pleased to announce the launch of its all-new Share Center learning hub that features critical firearm-related topics through easy-to-share facts, captivating visuals and an option for extended learning into each respective topic. Second Amendment and firearm industry advocates now have access to a growing library of shareable facts in the form of simple and attractive infographics meant to go directly on social media feeds, blogs, webpages and other third-party platforms within a click or two from the NSSF Share Center. These shareable facts also feature an option to visit a page with more information and more extensive infographics about each respective topic. Learn more here.
Join the Gun Owners Care Campaign
With American gun owners increasingly the target of efforts to shame and cast aspersions simply for exercising their constitutional right to own a firearm, NSSF has launched the Gun Owners CareSM program. This initiative works to educate the public about the concern law-abiding gun owners have for their neighbors and communities. Members of the firearm-owning community deserve respect for being good, concerned citizens and proud defenders of a unique American heritage, and the Gun Owners Care initiative will emphasize those efforts and successes. We invite all industry members and firearm owners to join now and support this critical initiative.
Download NSSF's Real Solutions, Safer Communities Toolkit
NSSF's Real Solutions. Safer Communities.SM Industry Toolkit is available for members of the firearm industry for download. Industry members are encouraged to use the ready-made materials in the toolkit to share on their social media, websites and printed materials with customers, supporters, employees and stakeholders. NSSF's Real Solutions campaign is a member-supported initiative that includes several firearm safety programs that have proven effective at reducing the criminal misuse of firearms and safeguarding firearms from prohibited individuals and those who should not possess them.