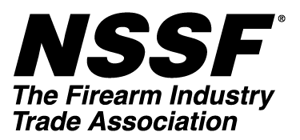 In Washington, D.C., the nomination of David Chipman by President Joe Biden to lead the Bureau of Alcohol, Tobacco, Firearms and Explosives (ATF) has reached a screeching halt. Several key Democrats remain fervently non-committal, and Senate Republican Leader Mitch McConnell has called for his nomination to be pulled.. The U.S. Senate and House are focusing efforts on passing, or blocking, huge budget and infrastructure packages. However even through the August district work period, several members are introducing bills to protect the Second Amendment and ability of lawful businesses to remain able to provide the right to law-abiding Americans.
State legislative sessions are mostly quiet with only a handful of states remaining active at this time. North Carolina has a critical Second Amendment-related bill that needs Democratic Gov. Roy Cooper's signature (see below) and other states also have important legislation hanging in the balance requiring governor attention.
Don't forget! August is National Shooting Sports Month® (NSSM) and was developed by NSSF to celebrate, share and invite newcomers and grow participation in the shooting sports. State legislatures and governors are celebrating too, issuing a series of proclamations of their own to mark the shooting sports in their states. Retailers should click here for more information and all the resources you need on how you can help grow the industry as well. Also check out the many governors listed below who signed official proclamations celebrating hunting and the shooting sports in their states.
Here's August's round-up of what NASGW members should keep on their radar:
Around the States
Alabama
Alabama Republican Gov.Kay Ivey signed an official proclamation for the Yellowhammer State. Last year, the firearm and ammunition industry employed more than 6,600 jobs and generated nearly $1.2 billion in economic impact. All told, recreational shooting and hunting activities in Alabama generated more than $15.1 million in Pittman-Robertson funds to aid in wildlife management and conservation projects.
Arizona
Arizona Republican Gov. Doug Ducey signed a proclamation as well. Arizona is home to more than 3,000 firearm and ammunition industry jobs, encompassing a more than $1.4 billion economic footprint. The Grand Canyon State received back more than $20 million in Pittman-Robertson funds.
California
Home-built firearms are legal and have been around since before the founding of America. More municipalities, though, are moving to ban so-called "ghost guns" and gun control bastion San Francisco is the latest. The San Francisco City Council unanimously passed a bill to make the city the first in California banning the sale of home-built firearms. The measure faces a vote by the Board of Supervisors before going into effect. It is already a crime to sell a firearm, home-built or retail-purchased, to someone who cannot legally own one themselves. California also has a universal background check requirement.
Shortly after San Francisco's announced ban, San Diego City Council members voted 8-1 to implement a ban on the sale of home-built firearms or the kits to make them as well. Council member Marni Von Wilpert introduced the ban last month and will "prohibit the possession, purchase, sale, receipt, and transportation of non-serialized, unfinished frames and unfinished receivers, and non-serialized firearms within the City of San Diego." Councilmember Chris Cate was the lone "No" vote and he explained his position after the vote, saying "This law does nothing to prevent mass shootings. This law does nothing to hold criminals accountable. This law does nothing to make us safer." The proposal still must come back to the City Council for a second reading next month before going into effect.
Colorado
In a victory for Second Amendment supporters in Jefferson County, Colo., the Foothills Parks and Recreation Department board of directors decided to "indefinitely table" their consideration of implementing a ban on lawfully permitted Coloradoans from carrying their firearms within county facilities and outdoor spaces. If it was approved, it would make Jefferson County among the first government entities in the state to push the legal limits of such bans. Jefferson County Sheriff Jeff Shrader previously said he would not enforce such a ban because he does not support restricting law-abiding citizens from a right to self-defense. "Community members should not be prevented from protecting themselves and their families as they travel throughout different areas within our communities."
Also in Colorado, Democratic Gov. Jared Polis signed a National Shooting Sports Month official proclamation recognizing the positive impacts of the shooting sports and hunting industries. Gov. Polis celebrated $1 billion economic footprint the firearm and ammunition industry brings to the state. Colorado also received more than $15 million in Pittman-Robertson funding to aid in wildlife management and conservation projects.
Lastly in Colorado, the Bureau of Alcohol, Tobacco, Firearms and Explosives (ATF) published Open Letters seeking to provide clarification to the public, and federal firearms licensees, regarding recent changes to state laws in Missouri, Colorado and Texas. NSSF urges federal firearms licensees in these states to be familiar with them, ensure they remain in compliance and not risk their license. The Colorado letter addressed concerns with a state law requiring firearm retailers to obtain a "proceed" notification to transfer a firearm and not the three-day waiting period instigated with a delayed background check notification. Federal law is the floor of the requirement, not the ceiling. Firearm retailers must abide by state law.
Guam
Guam's Department of Agriculture's Hunter Education Program hosted a "Field to Fork – Babui" hunt on Aug. 21. Babui – or wild pig – will feed families, foster safe, responsible and ethical hunter development and reduce our nuisance feral pig population, according to the department. The harvest is in partnership with several island political leaders and government agencies. The categories for the hunt include firearm and archery categories for individuals, family groups and new hunters. Field to Fork – Babui is being made possible with a grant from the U.S. Fish and Wildlife Service Wildlife and Sportfish Restoration Grant Program, of which firearm and ammunition manufacturers fund through excise taxes.
Idaho
Idaho Republican Gov. Brad Little signed an official proclamation to celebrate NSSM in the Gem State. The hunting and shooting sports industries had an economic impact of more than $1.3 billion in 2020 in Idaho. The industry also supported conservation and wildlife management efforts in the state by generating more than $18 million in Pittman-Robertson funds returning to Idaho last year.
Illinois
Illinois Democratic Gov. J.B. Pritzker signed an expansion of the state's so-called "red flag" law, which allows for family members, co-parents or law enforcement to obtain a temporary order to remove firearms from individuals who may pose a risk to themselves or others. House Bill 1092 expands the state's existing Firearms Restraining Order Act law. Republican state Sen. Neil Anderson said the legislation is in violation of gun owners' rights, saying "This is just yet another step forward in taking away constitutional rights from gun owners and strips them of their rights to due process."
Also in Illinois, gun owners already have headaches navigating the state's Firearm Ownership Identification (FOID) card system. Now Illinois FOID card holders have more to worry about as their accounts were hacked with a cyberattack using stolen account information. The Illinois State Police made the announcement and a representative said, "No online system is completely impenetrable, and upgrades to all states systems must and will continue, but we remain vigilant." In total, 2,067 FOID card holders were possibly impacted, a number that represents less than .0008% of total card holders. ISP notified those affected, canceled the old FOID card and reissued new ones to the proper owner.
Indiana
Indiana's First Lady Janet Holcomb hosted a tactical training event at Camp Atterbury in Edinburgh, Ind., that was free to the first 150 registrants. The event is part of the 2021 inaugural festivities for Indiana Gov. Eric Holcomb and is the First Lady's celebration of National Shooting Sports Month®. First Lady Holcomb is an NRA-certified shooting and safety training instructor. She hosted a similar event in 2017. All firearms and ammunition will be provided to attendees.
Also in the Hoosier State, NSSF's Chris Lee, Director of Government Affairs - State Relations, spoke on the Indiana Outdoors podcast about National Shooting Sports Month. Lee explained the role of NSSF and the growth of the shooting sports over the past 18 months. Lee delved into the importance of NSSM to celebrate the shooting sports and hunting heritage. The month is dedicated to increasing participation in the shooting sports by inviting new shooters, reactivating lapsed shooters and retaining those already participating. Lee explained that last year alone, over 8.4 million people purchased a gun for the first time. "One of the fastest growing sports in the United States is youth shooting sports," Lee said.
Kansas
Kansas Democratic Gov. Laura Kelly signed a National Shooting Sports Month proclamation too. The Sunflower State is home to nearly 4,800 jobs and the industry boasts of a $804 million economic footprint, generating more than $12.7 million in Pittman-Robertson funds back.
Maryland
In Maryland, Republican Gov. Larry Hogan signed an official proclamation celebrating NSSM. Each year, hundreds of thousands of Marylanders participate in hunting and recreational shooting activities that generate millions of dollars in economic impact and wildlife management funding for the Old Line State.
Missouri
Missouri Republican Gov. Mike Parson signed a proclamation for National Shooting Sports Month celebrating the 11,300 jobs and $1.6 billion impact Missourians had by participating in hunting and shooting sports. The Show Me State also received more than $17.8 million in Pittman-Robertson funds for wildlife and conservation projects.
Also in Missouri, the Bureau of Alcohol, Tobacco, Firearms and Explosives (ATF) published Open Letters seeking to provide clarification to the public, and federal firearms licensees, regarding recent changes to state laws in Missouri, Colorado and Texas. NSSF urges federal firearms licensees in these states to be familiar with them, ensure they remain in compliance and not risk their license. The Missouri letter reminds firearm retailers that all provisions of the NFA and GCA remain in effect as federal law supersedes state laws when the two are in conflict. This was in response to a recently-enacted law that listed five categories of laws and regulations as Second Amendment infringements.
Montana
Over two dozen Montana Republican state lawmakers signed a letter to U.S. Sen. Jon Tester (D-Mont.) urging him to stand for the Second Amendment rights of Big Sky state citizens and vote "no" in the nomination of David Chipman to be the next director of the Bureau of Alcohol, Tobacco, Firearms and Explosives (ATF). The group highlighted Chipman's support for a ban on Modern Sporting Rifles (MSRs) and the fact that 22 conservation and sporting groups oppose his nomination as a threat to American gun rights. State lawmakers acknowledged Sen. Tester is still analyzing the nomination, but they noted in the letter points of opposition, not the least of which is Chipman being a lobbyist for gun control, as reasons to reject his nomination.
Also in Montana, Republican Gov. Greg Gianforte signed an official proclamation celebrating the Big Sky State's long and storied history of hunting and the shooting sports. In Montana, millions participate in hunting and recreational shooting each year, contributing more than $320 million to the state's economy in 2020. Each year, hunters and shooters in Montana support the firearm and ammunition industries, which pay Pittman-Robertson excise taxes that support wildlife management and conservation projects in the state.
Nevada
A federal judge denied an attempt to stop Nevada from enacting a recently-passed ban on home-built firearms. The lawsuit, brought by Firearms Policy Coalition and several Nevada gun owners, was rejected for failing to meet the high burden required for the court to halt the law. The judge ruled that the Nevada law doesn't infringe on the Second Amendment since citizens can still purchase fully assembled and finished firearms but can be barred from assembling one in their home. The judge added that the public safety aspect was a valid use of government authority to deny law-abiding citizens their right to assemble guns in the home, which has been legal since before the founding of the nation.
New Hampshire
In what could only be described as a complete disregard for the ability of all lawful firearm retailers in the state to conduct business, New Hampshire's Republican Gov. Chris Sununu instead sided with anti-gun groups with his veto of SB 141. This legislation would have reverted all of the state's firearm background checks to the FBI's National Instant Criminal Background Check System (NICS) instead of relying on the state's Gun Line, which is used for background checks on handguns. The state's background check system has been plagued by delays that extend from days to weeks. The FBI's NICS is instant. Instead of listening to legitimate firearm organizations both nationally and in-state, the governor decided to betray all lawful Granite State gun-owners. The governor noted in his veto of the bill that delays were caused by the pandemic and have since been cleared, which is clearly not the case and may only be exasperated in the future.
But in good news for gun owners, Gov. Sununu signed HB 195, which amends the state's reckless conduct statute to clarify that the act alone of showing off a firearm does not rise to an offense under the statute. The previous law carried a seven-year jail sentence and $4,000 fine for a Class B felony. The revision of the previous law that made it a crime to display a firearm was needed following the state's move to Constitutional carry. Having a firearm displayed, in and of itself, is not a crime. Reckless conduct would still apply if an individual waves a firearm around, points it at others or threatens others with it. The revision of the law allows for individuals who choose to carry a concealed firearm to quell a threat by indicating they are armed without fear of arrest.
New Mexico
New Mexico gun shows on state grounds might be a thing of the past. Bearing Arms' Cam Edwards reported that two upcoming shows at the EXPO New Mexico at the State Fairgrounds in Albuquerque were cancelled over a new policy that was never put forth for public comment or notification. EXPO New Mexico is a state agency and works with the State Fair Commission. Democratic Gov. Michelle Lujan Grisham appointed all seven members of the State Fair Commission in September 2019. Gov. Lujan Grisham has been an ardent supporter of strict gun control, including enacting a state requirement for universal background checks and shutting down firearm retailers during the COVID-19 pandemic closures. Gov. Lujan Grisham also signed an extreme risk protection order, or red flag law. County sheriffs across the state saw the law as an overreach and refused to enforce it.
Also in New Mexico, lawmakers are using a recent tragedy to push forward measures that would require firearms be locked up while in the home. A child criminally and illegally obtained a firearm from his home and turned that firearm on a classmate. NSSF encourages all firearm owners to secure firearms when not in use to ensure they are beyond the reach of those who should not possess them, including unsupervised children. NSSF President and CEO Joe Bartozzi testified before the U.S. Senate Judiciary Committee regarding the firearm industry's leadership role in promoting safe and secure firearm storage that works best for each firearm owner, not a top-down mandate, whether from the federal, state or city governments.
New York
For New Yorkers who support gun rights, Democratic Gov. Andrew Cuomo's resignation isn't anything over which to get high hopes. His replacement is more of the same when it comes to the Second Amendment. Democratic Gov. Kathy Hochul was sworn into office, but her gun control flip-flopping goes back years, as Bearing Arms reported. Gov. Hochul is a former U.S. Representative from Central New York and received an "A" rating from the NRA during her one term in Congress and once told a gun rights audience, "When a bill comes up that affects your Second Amendment rights, I'm on your side." Just one year later, she supported Gov. Cuomo's NY SAFE Act gun control bill and hasn't looked back. Bearing Arms' Cam Edwards summed it up, "Andrew Cuomo was awful for gun owners in New York, but Kathy Hochul promises to be no better."
Also important for the Empire State, Georgia State University College of Law Professor Timothy Lytton is warning that New York's new public nuisance law that was designed to circumvent the Protection of Lawful Commerce in Arms Act (PLCAA) might find the biggest nuisance is it won't pass legal muster. "New York's efforts to resurrect public nuisance litigation against the gun industry under an exception to PLCAA immunity could be fairly characterized as an attempt to subvert the will of Congress," Lytton wrote. "At the same time, the plain language of PLCAA allows claims arising out of the violation of any statute that specifically applies to the sale of firearms – which is exactly what New York's amended public nuisance law does." He added that it's doubtful courts outside of New York would allow this law to stand and affect laws beyond New York's borders. Lytton noted the firearm industry's Real Solutions® campaigns, including those conducted in partnership with the Bureau of Alcohol, Tobacco, Firearms and Explosives (ATF), appears to negate the state's attempt to require "reasonable controls."
North Carolina
The North Carolina Senate gave final approval to House Bill 398, which would repeal the antiquated Pistol Purchase Permit system. North Carolina law currently requires law-abiding residents to obtain a Pistol Purchase Permit (unless an individual has a concealed carry permit) from their local sheriff prior to lawfully purchasing a handgun from a local firearm retailer. Repealing House Bill 398 will allow for a streamlined process for law-abiding North Carolinians to be able to legally acquire a handgun. The bill now goes to Democratic Gov. Roy Cooper for his consideration.
Also in the Tar Heel State, Wake County Sheriff's Office was ordered by a judge to pay $26,000 in damages to plaintiffs that sued for being unable to apply for a permit to purchase a pistol while the office was closed for such permits during the COVID-19 pandemic. Grassroots North Carolina and the Second Amendment Foundation, along with Firearms Policy Coalition, sued Wake County Sheriff Gerald Baker in April of 2020 after Sheriff Baker's office announced that he was suspending pistol purchase permits through April 30. The sheriff's office agreed to the settlement payments instead of incurring the expenses of discovery, motions, trial and appeal. Plaintiffs say the sheriff settled because he knew the case was indefensible.
Oklahoma
Republican Gov. Kevin Stitt of Oklahoma signed a NSSM proclamation for the Sooner State, celebrating the more than $536 million economic impact the industry had in the state and more than 4,500 jobs. 2020 meant more than $17 million Pittman-Robertson funds went back to the state.
Oregon
Oregon's Attorney General certified ballot titles for IP 17 and IP 18 over the objections of NSSF and others. There are now three ballot initiatives in Oregon moving through the initiative process with certified ballot titles, IP 13 was certified earlier this month. If any of these initiatives are approved by the voters, hunting and firearm ownership would be severely impacted for Oregonians. Proposals include, but is not limited to, a prohibition on hunting, ban on most semiautomatic firearms, ban on standard capacity magazines, firearm permitting requirements and the development of a firearm owner registry. NSSF's Government Affairs team will be appealing the attorney general's decision to the Oregon Supreme Court and will provide updates.
South Carolina
Republican Gov. Henry McMaster signed a law to allow South Carolinians who obtain a training permit to open carry their handguns. Gov. McMaster signed the bill at Palmetto State Armory, where he spent some time afterwards firing rounds at their range. The open carry bill's lead sponsor, Republican state Rep. Bobby Cox, said signing the bill at the Greenville, S.C.-based facility made sense. "It's an area that's really about responsible gun ownership as well as exercising their Second Amendment constitutional right," Rep. Cox said. Gov. McMaster also put his name on the line when he signed an official proclamation celebrating August as National Shooting Sports Month® and the strong hunting and shooting sports traditions in South Carolina.
South Dakota
In South Dakota, Republican Gov. Kristi Noem signed an NSSM proclamation highlighting the $350 million impact the industry has on the state's economy and praising the $10 million in Pittman-Robertson funding South Dakota received in 2020.
Texas
Republican Gov. Greg Abbott signed an official proclamation to celebrate National Shooting Sports Month in the Lone Star State. Texas is home to more than 26,000 industry-related jobs and the economic impact from sportsmen and women in the state generates $4.6 billion.
Also in Texas, the Bureau of Alcohol, Tobacco, Firearms and Explosives (ATF) published Open Letters seeking to provide clarification to the public, and federal firearms licensees, regarding recent changes to state laws in Missouri, Colorado and Texas. NSSF urges federal firearms licensees in these states to be familiar with them, ensure they remain in compliance and not risk their license. The Texas letter clarifies that suppressors manufactured and maintained in Texas are still subject to the Gun Control Act (GCA) and National Firearms Act (NFA), despite the recently passed state law.
Utah
Utah's Republican Gov. Spencer Cox also signed an NSSM official proclamation. Hunting and recreational shooting activities in the Beehive State generate millions of dollars to the economy and help wildlife and conservation projects by generating millions of dollars back in Pittman-Robertson funds.
Wisconsin
Democratic Gov. Tony Evers signed a proclamation for Wisconsin and highlighted the $19.6 million Pittman-Robertson funds the state received in 2020, as the hunting and shooting sports activities are enjoyed by millions each year in the Badger State.
Wyoming
In the Cowboy State, Republican Gov. Mark Gordon signed an NSSM official proclamation celebrating the strong hunting and shooting heritage in Wyoming. Each year hundreds of thousands of residents participate in recreational shooting and hunting activities. These activities are all part of a rich history, tradition and culture in Wyoming.
Gov. Gordon also made some good news when he announced that Michael Lenz has been selected as the winner of the 2021 Wyoming Governor's Wild Bison hunting raffle. The Alpine, Wyo., resident bought into the state's raffle to benefit wildlife. One tag was drawn and over $5,000 was raised by the Wyoming Governor's Big Game Coalition to support efforts to sustain wildlife in the state. It's the second year the state raffled off a wild bison tag. The Coalition raises over $1 million annually to support the state's wildlife. "I offer my congratulations to Michael and send my well-wishes to him for a successful hunt," said Gov. Gordon in a press release.
Federal Happenings
SCOTUS to Hear New York Gun Rights Case Nov. 3
The U.S. Supreme Court set the date for oral arguments on Nov. 3 for New York State Rifle and Pistol Association v. Bruen, the case that challenges the "good cause" requirement to obtain a concealed carry permit. NYSRPA alleges the state's arbitrary good cause requirement infringes on an individual's right to bear arms outside the home, which the landmark 2008 Heller decision affirmed belonged to individuals and not the government. Stephen Halbrook wrote in The Hill, "The Supreme Court will likely consider text, history, and tradition – which points to a right of the citizenry, one guaranteed by the Bill of Rights." NSSF filed an amicus brief in support of the petition to the nation's top court.
President Biden Surrendered U.S. Arms to Terrorists, Still Wants Yours
The devastating visuals of Taliban fighters sweeping through Afghanistan that led to the fall of the Afghan government and evacuation of the U.S. Embassy revealed a disturbing reality. President Joe Biden was willing to leave billions of dollars' worth of high-tech weapons in the hands of the Taliban but is determined to strip law-abiding U.S. citizens of their God-given right to keep and bear arms. He stands by comments of disarming Americans of Modern Sporting Rifles (MSRs), proposed gun control rule changes to redefine frame and receivers as well as proposed a ban on AR-style pistol braces. At the end of the month, the U.N. Arms Trade Treaty will host a conference, and all eyes are watching to see if President Biden attempts to re-sign agreements that would put U.S. firearm manufacturing under the auspices of international controls.
Public Comment Period Closes on Proposed Frame or Receiver Rule
The 90-day public comment period closed with over 291,000 submissions for the Department of Justice's (DOJ) proposed rule to redefine frames and receivers through the Bureau of Alcohol, Tobacco, Firearms and Explosives (ATF). The proposed rule would redefine frames or receiver and the marking and tracking of such items. Currently, a frame or receiver is considered a firearm when it crosses the 80 percent completion threshold. That is when manufacturers must mark it with serial numbers and required markings. The proposed rule is an attempt to eliminate home-built firearms, which have been legal since before the founding of the nation. Lawmakers are balking, saying proposal exceeds the DOJ and ATF authority. NSSF and the Sporting Arms and Ammunition Manufacturers Institute (SAAMI) submitted comments on behalf of the firearm and ammunition industry.
U.S. Treasury Slaps Russia With Sanctions, Will Affect Imports
The U.S. Department of Treasury announced additional import sanctions on Russia in response to the state-sponsored poisoning of Russian opposition leader Aleksey Navalny that took place one year ago. Those sanctions will affect U.S. imports of Russian firearms and ammunition. New sanctions imposed under the Chemical and Biological Weapons Control and Warfare Elimination Act include restrictions on the permanent imports of certain Russian firearms. New and pending permit applications for the permanent importation of firearms and ammunition manufactured or located in Russia will be subject to a policy of denial. Based on NSSF discussions with the Bureau of Alcohol, Tobacco, Firearms and Explosives (ATF), it is NSSF's understanding that approved Form 6s will not be rescinded and Form 6s already submitted will be approved until Sept. 7.
Sen. McConnell Calls for Chipman Nomination to be Dropped
Senate Republican Leader Mitch McConnell (R-Ky.) took to the chamber floor to blast President Joe Biden's nominee to lead the Bureau of Alcohol, Tobacco, Firearms and Explosives (ATF), David Chipman, and urge the president to withdraw his nomination. Sen. McConnell's remarks came on the heels of revelations that Chipman used racially-charged language against African-American ATF colleagues when he was an agent and that he failed to disclose that he was a guest on a Communist Chinese state-run propaganda media program spouting praise for gun control. "I didn't think there could be any more evidence that David Chipman is the wrong choice to serve as the top federal administrator of firearms policy. But somehow, in just the last few days, it has gotten even worse," Sen. McConnell said. "The Senate has spent quite enough time flirting with this profoundly misguided nomination."
Gun Control Frustrated as Chipman Nomination Sputters
President Joe Biden's nominee to lead the Bureau of Alcohol, Tobacco, Firearms and Explosives (ATF), David Chipman, has become a forgotten man hung out to dry like Sunday's laundry. He's become embroiled in more controversy and the Ranking Member of the U.S. Senate Judiciary Committee Sen. Chuck Grassley (R-Iowa) is digging for answers. Meanwhile Chipman's Democratic defenders are suspiciously quiet. Even gun control allies are publicly knocking President Biden for not doing more to land the Chipman plane. One thing's certain – the more time that passes with no movement from U.S. Senate Majority Leader Chuck Schumer (D-N.Y.) on Chipman's confirmation floor vote, the less likely he'll win confirmation. The clock's ticking.
Firearm Industry Surpasses $14 Billion in Pittman-Robertson Contributions
NSSF marked a milestone achievement when firearm and ammunition manufacturers topped $14.1 billion in contributions to the Wildlife Restoration Trust Fund since its inception in 1937. "This is truly a remarkable win for wildlife conservation," said Joe Bartozzi, NSSF's President and CEO. "The firearm industry is proud to perform such an important and vital function to ensure America's wildlife remains abundant for future generations." These 10 to 11 percent excise tax dollars collected since 1937 under the Pittman-Robertson Federal Aid in Wildlife Restoration Act are specifically designated to be used by state wildlife agencies for conservation. Collectively, purchasers of firearms and ammunition, hunters and the industry are the greatest source of wildlife conservation funding.
NSSF Cautions FFLs on Increased ATF Scrutiny
NSSF alerted members that the Bureau of Alcohol, Tobacco, Firearms and Explosives (ATF) circulated an internal memo detailing intent to take steps for stricter scrutiny and possible revocations of federal firearms licenses. "This memo is concerning because it is the opening moves to the manifestation of what both President Biden and Vice President Harris said they would do during the presidential campaign. They said they would use the ATF as a bludgeon against the firearm industry and revoke licenses for minor clerical errors," NSSF's Mark Oliva told Armed American News. "It is very concerning that the ATF would be using data analytics for crimes that were committed by [an] unrelated third party or attempt to draw conclusions of time-to-crime statistics to label a lawful retailer as party to criminal activity."
U.S. Rep. Hudson Leading Charge to Protect Gun Rights
U.S. Rep Richard Hudson (R-N.C.) is rallying Republican Members of Congress to stand against maneuvers by the Biden administration to chip away at Second Amendment rights. The Washington Times reported Rep. Hudson has been leading on opposition to David Chipman, President Biden's nominee to run the Bureau of Alcohol, Tobacco, Firearms and Explosives (ATF). "David Chipman is an extremist on this issue," Rep. Hudson said. "He's been a gun control activist who has been very outspoken. He's someone with a partisan ax to grind." The congressman is also vocally opposing the Department of Justice's (DOJ) proposed rule to have the ATF redefine frames and receivers and severely restrict AR pistol braces. Congressman Hudson is a staunch proponent of Second Amendment rights and authored H.R. 38, the Concealed Carry Reciprocity Act.
Reps. Clyde, Budd Send DOJ Letter Opposing Two Gun Control Proposals
U.S. Reps. Andrew Clyde (R-Ga.) and Ted Budd (R-N.C.) sent a letter to Attorney General Merrick Garland and Acting Director of the Bureau of Alcohol, Tobacco, Firearms and Explosives (ATF) Marvin Richardson voicing their strong opposition to two proposed regulations that would infringe on Americans' Second Amendment rights. They wrote, "Specifically, we take issue with ramifications that the proposed actions titled 'Definition of 'Frame or Receiver' and Identification of Firearms' and the 'Factoring Criteria for Firearms with Attached 'Stabilizing Braces' would have on lawful firearm owners." The two congressmen noted they are federal firearm licensees and see the attempted regulation changes as measures to chip away at gun rights
Antigun Senators Introduce Bill Targeting Online Gun Sellers
U.S. Sens. Dianne Feinstein (D-Calif.), Richard Blumenthal (D-Conn.) and Sheldon Whitehouse (D-R.I.), introduced the Accountability for Online Firearms Marketplaces Act, legislation that would reportedly strip immunity from online gun sellers from Section 230 of the of the Communications Decency Act. A press release by Sen. Feinstein specifically names Armslist, but ignores the fact that all firearm sales initiated online are required to be completed with a face-to-face transfer at a licensed firearm retailer and completed with the required background check forms and a verification from the FBI's National Instant Criminal Background Check System (NICS).
NSSF Profile Q & A: U.S. Rep. Nancy Mace (R-S.C.)
U.S. Rep. Nancy Mace's (R-S.C.) father took her hunting for the first time when she was five years old. As an Army officer's daughter, she was taught the importance of gun safety and how to properly use a firearm at a very early age. Rep. Mace most recently completed her South Carolina concealed weapons permit training, which gave her the opportunity to put some more time in on the targets and she tries to practice every other week. "But ammo is hard to find and when you can find it, it's expensive!" she said. "The right to carry to protect yourself, your family and your beliefs is empowering," Rep. Mace added. In response to President Joe Biden's continued attacks on the right to keep and bear arms, Rep. Mace said, "It is imperative that Congress serves as a check, and we do what we can to protect our Second Amendment." Read her full NSSF Profile Q & A here.
Bloomberg's Gun Control Dropping Down Payment on 2022 Midterms
Antigun billionaire Michael Bloomberg is at it again. Bloomberg's Everytown for Gun Safety Victory Fund is dropping $3 million to recruit "grass roots volunteers" to run for elected offices in the 2021-2022 election cycle in a new program called Demand a Seat. That's in addition to the gun control work of Moms Demand Action and Students Demand Action. That's a lot of demanding but Americans aren't listening to gun control mantras. Instead, they're arming themselves at historic rates. Looking ahead, gun control advocates know their chances in the 2022 midterms are evaporating and Bloomberg and Everytown might be misreading the tea leaves.
Federal District Court Rules Two Hawaii Gun Control Laws Unconstitutional
The U.S. District Court for the District of Hawaii struck down two laws the judge found to violate the U.S. Constitution. The law requiring a permit to purchase that expires just 10 days after it is issued was intended to limit or chill an individual's right to purchase a firearm. Judge J. Michael Seabright wrote the state made no effort to explain how the law contributed to increasing public safety. A second law, requiring gun owners to present newly-purchased firearms to police for an in-person inspection and registration, didn't survive intermediate scrutiny. The judge found the state provided no evidence whatsoever. Judge Seabright added that Hawaii is the only such state with a 10-day permit to purchase limitation and requirement for in-person inspection and registration.
Third Circuit Delivers 2A Win in Gun Range Case
Pennsylvanian Second Amendment supporters have reason for optimism after the U.S. Court of Appeals for the Third Circuit ruled in favor of a local sportsmen's club owner who sued over arbitrary zoning rules limiting the types of firearms allowed at the Greater Pittsburgh Gun Club. William Drummond sued Robinson Township over two zoning rules Drummond said violated his Second Amendment rights. One limited the types of firearms that could be fired on the property and the second insisted the club had to be non-profit. After lower courts ruled against him, Drummond appealed to the Third Circuit court, which ruled in his favor, telling the township they must state why centerfire rifles were prohibited at his club while allowed at nearby ranges, and why issues of public safety or benefit mattered differently between a for-profit or non-profit status organization. Drummond v. Robinson Township was remanded goes back down to the district court.
Small Conservation Wins in Giant Infrastructure Bill
The U.S. Senate passed the $1 trillion Bipartisan Infrastructure Bill that contained small measures to benefit conservation. The bill contains a provision to authorize $350 million over five years to construct habitat connectors, or wildlife bridges across highways, which will also reduce an estimated two million wildlife-vehicle collisions annually. Another provision authorizes $2.1 billion over five years to improve infrastructure owned by the National Park Service (NPS), Fish and Wildlife Service (USFWS), Forest Service (USFS), the Bureau of Land Management (BLM) and the Army Corps of Engineers (ACOE) that will improve public access. A third provision removes the cap on the U.S. Forest Service's Restoration Trust Fund to reduce the 1.3 million acres of tree planting backlog.
U.S. House Passes Fiscal Year 2022 Funding Measures
The U.S. House of Representatives advanced nine of its 12 appropriations measures, mainly on party lines. Seven were packaged together as H.R. 4502, as amended, to fund various government agencies, including the Departments of Agriculture, Interior and Veterans Affairs, among several others. Two passed as standalones and provide funding for the State Department (H.R. 4373) and the Legislative Branch (H.R. 4346). Hundreds of amendments were offered, but several failed to receive a vote. H.R.4502, however, included NSSF's funding priority to combat Chronic Wasting Disease (CWD) by providing no less than $10 million to allocate funds directly to states to further develop and implement CWD management and response activities. These measures now await U.S. Senate consideration, leaving the three remaining more controversial measures – Commerce, Justice, Science, and related agencies; Defense; and Homeland Security – to be considered at a later date.
News from NSSF
July Adjusted NICS Figures Holding Steady
NSSF released the adjusted figures for July's FBI National Instant Criminal Background Check System (NICS) and summer doldrums aren't happening when it comes to gun sales. NSSF's Adjusted NICS figures were nearly 1.3 million, which actually ticked higher than June's figure of 1,279,300. Summer firearm sales tend to slow but that's not the case in July, explained Mark Oliva to Cam & Co.'s Cam Edwards. Oliva told Edwards there are a number of factors at play. "Violent crime is leading many Americans to decide to embrace their Second Amendment right of armed self-defense for the first time in their lives, but the Biden administration's efforts to inflict new gun control laws on the American people and the firearm industry are also playing a role in the sustained surge in gun sales," Edwards reported.
Firearm Industry-ATF Partnership Leads to Dramatic Decrease in Burglaries, Gun Thefts
New reports from the Bureau of Alcohol, Tobacco, Firearms and Explosives (ATF) show the partnership between law enforcement and the firearm industry to reduce criminal firearm retailer break-ins, burglaries and gun thefts is working. While Americans are voting for the Second Amendment with their wallets and purses at the gun store retail counter, gun retailers are finding more success at protecting their businesses and communities by stepping up voluntary security improvements. During the first six months of 2021, ATF reported 111 firearm retail burglaries that resulted in an estimated 959 stolen firearms. The same six-month stretch in 2020 saw 284 burglaries and more than 3,700 stolen firearms. These numbers correlate to 61 percent fewer burglaries and a 71 percent reduction in stolen firearms.
Mexico's Misguided Lawsuit Against American Gun Companies
Mexico's lawsuit targeting American gun makers is a legal shot in the dark. Mexican officials, assisted by the gun-control group Brady United, filed a lawsuit against several U.S.-based firearm manufacturers alleging that these companies encouraged gun trafficking into Mexico. Mexico seeks $10 billion in damages and injunctive relief. They claim the firearm manufacturers are responsible for the rampant crime, corruption and uncontrolled murders being committed in Mexico by Mexican drug cartels. These allegations are baseless. The Mexican government is responsible for its failure to enforce its own laws and control rampant crime and corruption within its own borders and government. Read Larry Keane's entire op-ed published in National Review.
Gustafson v. Springfield Arguments Set
Oral arguments for Gustafson v. Springfield are scheduled for Pennsylvania's Superior Court on Aug. 24. Livingston Law Firm is arguing the case via video conference on behalf of the firearm industry. The court will consider the Constitutionality of the Protection of Lawful Commerce in Arms Act (PLCAA) which was decided by a Superior Court panel to be unconstitutional and later vacated by the court in anticipation of this en banc, or full court hearing. The PLCAA has always been found to be Constitutional by appellate courts and has been argued as Constitutional by the Department of Justice (DOJ). The case stems from an instance of a teen negligently handling a loaded firearm that subsequently caused the death of another teen. The plaintiffs argue the firearm was defective since it was enabled to fire with the magazine removed. The teen was charged and convicted of involuntary manslaughter, which PLCAA forbids defective design claims where the discharge of the firearm is "caused by a volitional act that constituted a criminal offense." NSSF will update as this develops.
Time Magazine Chronicles Increase of Asian-American Gun Buyers
Time magazine is chronicling the rise of Asian-American gun ownership. As the coronavirus pandemic spread in early 2020, Asian-Americans increasingly found themselves as the target of threats and violence. "It was a turning point when I saw that people just randomly got attacked based on their race," Svetlana Kim, a Korean-American from Downey, Calif., told Time. On March 3, Kim went from being a "really anti-gun person" to a new handgun owner. NSSF survey data showed that in 2020, Asian-Americans purchased firearms at a rate 42 percent higher than in 2019.
Everytown Sues Polymer80
The gun control group Everytown for Gun Safety's legal arm, Everytown Law, filed a lawsuit against firearm parts maker Polymer80 on behalf of two Los Angeles police officers. The officers were wounded by a criminal illegally wielding firearms. The lawsuit alleges Polymer80 negligently and unlawfully sold an "untraceable home-assembled gun kit." The attacker, Deonte Lee Murray, was arrested three days after his attack on police, and after a nine-hour standoff. He has pleaded not guilty to attempted murder charges, but he was already a prohibited individual and it was illegal for him to possess a firearm at all due to previous drug and criminal convictions, whether or not it is a commercially-sold or home-built firearm.
Ammo Availability is 'Challenging'
NSSF's Mark Oliva spoke with Fox & Friends First about the challenges of finding ammunition. It might be best described as growing pains. More than 21 million guns were sold last year and so far, more than 11 million have been sold in 2021. Each of those guns needs ammunition and that amounts to billions of more cartridges. On top of the 8.4 million first-time new gun owners and all the new guns being bought, existing gun owners are buying too. That's making it challenging for manufacturers to keep up with demand. Factories are running around the clock and while some ammunition is becoming easier to find, it's still brisk. "If you're not the one buying it, it's your next door neighbor," Oliva said.
NSSF Salutes USA Shooting Olympic Medal Winners in USA Today Ad
By capturing six medals at the 2020 Summer Olympic Games in Tokyo, USA Shooting equaled its best performance since the 1964 Tokyo Olympics – an achievement that NSSF proudly celebrated with a full-page ad in the USA Today. "We are extremely proud of the eight USA Shooting athletes who combined to win six medals against the stiffest competition in the world," said Joe Bartozzi, NSSF's President and CEO. "The USA Shooting team members are superbly skilled and well-conditioned athletes, but we want everyone to know that the shooting sports can be enjoyed by everybody." The ad highlights gold medal winners William Shaner in men's air rifle, Amber English in women's skeet and Vincent Hancock in men's skeet; silver medalists Kayle Browning in women's trap and the duo of Mary Tucker and Lucas Kozeniesky in mixed team air rifle; and bronze medalists Maddy Bernau and Brian Burrows in mixed team trap.
NSSF Announces 2021 Hunting Heritage Trust Grant Recipients
NSSF announced that it has selected six recipients to receive grants made available by the NSSF Hunting Heritage Trust®. These 2021 grant funds are the third to be released from the $1 million fund established in October 2018 as the NSSF Hunting Heritage Trust. This first-of-its-kind grant program works directly to support NSSF's mission of promoting, protecting and preserving hunting and the shooting sports. It is designed to distribute funds for 10 consecutive years to organizations meeting eligibility requirements and intending to use the funds to support recruitment, retention and reactivation programs, known collectively as R3 efforts. "We at NSSF are really excited by the thoughtful, innovative projects proposed by these organizations. These projects will help to address the needs of diverse groups who are passionate about taking part in hunting and the shooting sports," said Joe Bartozzi, NSSF's President and CEO. Read about this year's grant recipients.
Anti-Hunting Groups Are Going for the Jugular
Two anti-hunting groups are making a move to kill hunting. They're looking to the U.S. Fish and Wildlife Service (USFWS) and Department of the Interior (DOI) to publish a rule that would eliminate transporting harvested wild animals and most birds across state lines. This serious threat to hunting in the United States must be turned back by every hunter in America.
'The first time I held an AR-15, I could immediately see its advantages'
While gun control politicians struggle to even define what a so-called "assault rifle" is, millions of Americans have purchased them for a variety of reasons. These AR-15-style rifles, or Modern Sporting Rifles (MSRs), are the most popular centerfire semiautomatic rifles in the country with more than 20 million in circulation today. Lauren Hill, CEO of ReelCamo Girl, wrote in the San Diego Union-Tribune about U.S. District Court Judge Roger Benitez's ruling that struck down California's 30-year ban on MSRs and about how she came to own, use and respect the rifle. "The first time I held an AR-15, I could immediately see its advantages," Hill wrote. "People afraid of AR-15s will tell you that its adaptability makes it deadlier for a criminal intending to cause harm. But they ignore that this is the very thing that makes it a more effective self-defense tool …particularly for women."
Gun Owners Demonstrate Why Chipman's Contempt is Disqualifying
First-time gun owners are making it loud and clear. They won't sit around and wait to be a criminal's victim. It's a rebuke of David Chipman's portrayal of them. He's reduced new gun buyers to rubes who are clueless about the responsibilities of gun ownership. He mocked first-time gun buyers in 2020, likening them to Joe Exotic, the "Tiger King," and saying they more closely resemble zombie apocalypse preppers. Gun owners are defying his stereotype and are busy getting educated and trained. Geneva Solomon, owner of Redstone Firearms, described how new buyers are flocking to safety and training courses. "We've definitely seen an uptick in the class options we offer. Before they would never sell out. Now they sell out two days after we post them."
Florida Gun Maker Donates $20k to Family of Fallen Daytona Beach Officer
Joe Roebuck of SCCY, a Florida-based firearm manufacturer, donated $20,000 to a Go Fund Me campaign to benefit the family of fallen Daytona Beach Police Officer Jason Raynor. Officer Raynor was shot by a criminal in June and died of his injuries this week. "As far as I'm concerned, police don't make enough money and he was kind of new on the job. So I gave what I could," Roebuck told media. "Being in law enforcement today has to be one of the toughest jobs on the planet. Every day they leave, they're taking their life into their hands." Roebuck expressed his deep appreciation for all law enforcement and said a measure of his success is what he can do for his community. The Go Fund Me drive has raised over $381,000 so far.
Join the Gun Owners Care Campaign
With American gun owners increasingly the target of efforts to shame and cast aspersions simply for exercising their constitutional right to own a firearm, NSSF has launched the Gun Owners CareSM program. This initiative works to educate the public about the concern law-abiding gun owners have for their neighbors and communities. Members of the firearm-owning community deserve respect for being good, concerned citizens and proud defenders of a unique American heritage, and the Gun Owners Care initiative will emphasize those efforts and successes. We invite all industry members and firearm owners to join now and support this critical initiative.
Download NSSF's Real Solutions, Safer Communities Toolkit
NSSF's Real Solutions. Safer Communities.SM Industry Toolkit is available for members of the firearm industry for download. Industry members are encouraged to use the ready-made materials in the toolkit to share on their social media, websites and printed materials with customers, supporters, employees and stakeholders. NSSF's Real Solutions campaign is a member-supported initiative that includes several firearm safety programs that have proven effective at reducing the criminal misuse of firearms and safeguarding firearms from prohibited individuals and those who should not possess them.