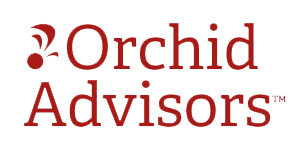 Everyone in the firearms industry understands their business is strictly regulated by several federal and state government agencies. The obvious one at the forefront of the mind of most is the Bureau of Alcohol, Tobacco, Firearms and Explosives ("ATF"). While many believe government agencies are free to implement whatever restrictions or controls upon your business that they see fit, they are largely bound by laws passed by Congress, or applicable state legislature, in setting regulatory requirements. Thus, the regulations adopted by any government agency, ATF in particular, are what that agency sees as what Congress would adopt or approve of if they were to get into the details as agencies are required to do.
However, within their statutory authority, agencies do have some flexibility in their implementation of the "intent" of Congress. This is a practical necessity for multiple reasons. Not the least of is the fact that laws passed by legislatures are often ambiguous and are passed after the compromises made by hundreds of individuals.
The ATF exercises their flexibility by way of the "variance." A substantial portion of manufacturers are very familiar with the Marking Variance. It has been used so often that the ATF created a standard Form (ATF Form 3311.4) through which FFLs may request a Marking Variance.
For those who are unfamiliar, a marking variance enables firearms manufacturers to procure firearms or firearm frames/receivers from other sources, rather than manufacturing them in-house. Under standard ATF regulations this would not be desirable as the creator (the source of supply) of the firearm, frame, or receiver would be required to mark the item with their name and location.
When the finished good manufacturer further manufactured and/or assembled the item, they would likewise be required to mark the item per applicable regulation. Consumers would see both manufacturers' names and locations on the finished good.
Obtaining a Marking Variance from ATF avoids this result, and allows the source to create the firearm, frame, or receiver, then engrave the finished good manufacturer's name on the item.
While the Marking Variance is generally the most encountered, were you aware that FFLs may obtain different variances from ATF to modify their obligations under other regulations? Permission to seek variances is specifically provided for in ATF Regulations (see 27 CFR Sections 478.22, 479.26, and 555.22) and certain ATF Rulings provide for variances from the ATF regulations (see e.g., ATF. Rulings 2016-5, 2016-4, 2016-3, 2016-2, 2016-1, etc.).
How Are Variances Approved?
Variance requests are not automatically granted for whatever an FFL desires. They also cannot be obtained to wholly avoid ATF requirements. Generally speaking, to obtain approval of a variance request, an FFL must demonstrate the following:
There is good cause to approve of the variance.
The variance requested is consistent with the effect intended by the regulatory requirement sought to be modified.
The result of the proposed variance would be largely equivalent to the codified regulatory requirement.
The proposed variance is not contrary to any provision of law.
The proposed variance will not result in an increase in cost to the Government, or hinder ATF's administration of its statutory mandate.
Although an FFL may demonstrate all the above in its variance request, that still does not mean the FFL's request will be approved. Phrasing it in industry terms, "variances are may issue rather than shall issue". They are issued in the ATF's discretion. However, provided the asserted good cause is strong enough, and the regulatory scheme is largely adhered to, there is a good chance of receiving approval of a variance request.
Variances Can Be Withdrawn.
Upon approval of a variance request, ATF will issue the FFL an approval letter that will include the specific terms of the variance as well as any other terms or conditions they may impose. These additional terms and conditions are issued in order to ensure the regulatory scheme is kept intact notwithstanding the variance. If an FFL is issued a variance for any reason, it is imperative the additional terms and conditions are followed, in addition to the requested procedures. ATF may withdraw the variance at any time if the FFL has violated the terms, or if it believes the effective administration of its statutory responsibility is being hindered by the continuation of the variance.
The regulations state that a variance may be issued "in lieu of a method or procedure specifically prescribed" by regulation. Thus, FFLs may request a variance from any of the ATF regulations. A few examples of variances are:
Marking - foregoing placing your markings on a firearm or frame/receiver
Licensing - multiple locations covered by a single license
Recordkeeping - electronic storage of Forms 4473
A&D Books - different formats or storage location
If a certain regulatory requirement is placing an undue burden on an FFL, and it believes it has a better procedure that would satisfy the regulatory objective, it can put together a proposal to request variance from that requirement. The proposal should be detailed enough to allow ATF to weigh the standard requirement against the proposed variance, and determine that the variance would satisfy all regulatory goals.
Orchid Advisors is Here to Help.
We've been through the variance process many times for our clients. We can discuss your business objectives and burdens with you to determine a better solution. Contact Orchid Advisors today for all of your FFL Compliance needs.