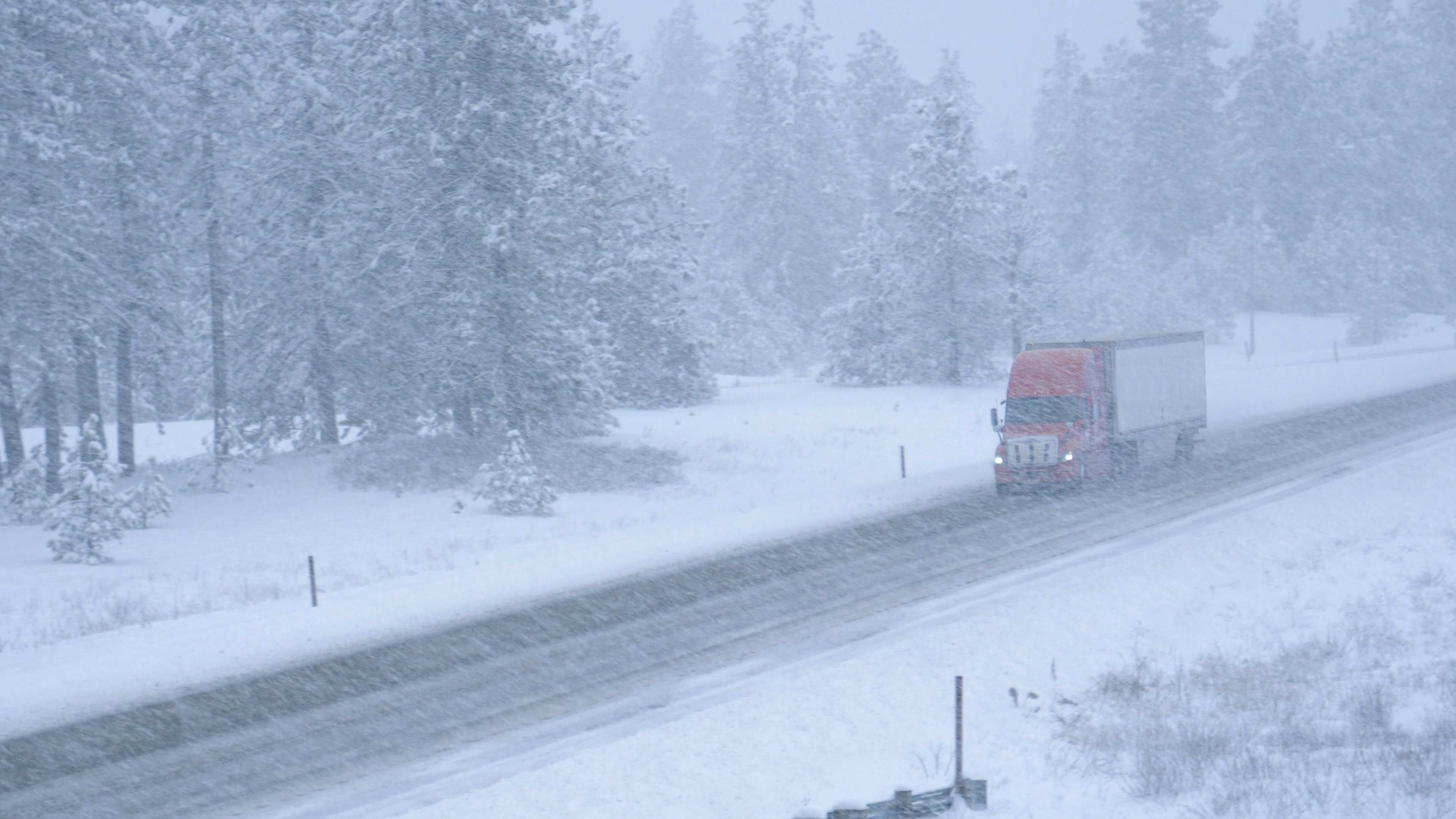 In the shooting sports industry, the year 2021 started the same way 2020 ended – at maximum sales and production. All of our members at NASGW have been producing, shipping, and selling as much as possible to meet the unprecedented demand. But toward the end of February, something was off. Judging by the NASGW SCOPE DLX (Distributor Link Exchange) report, firearm shipments had dropped off, down to the numbers we were seeing at this time last year.
"We normally receive firearms every day in some sort of capacity, but last week we went four days without seeing a single firearm," said Jeff McGowan, president of Gunarama Wholesale, Inc. and NASGW member.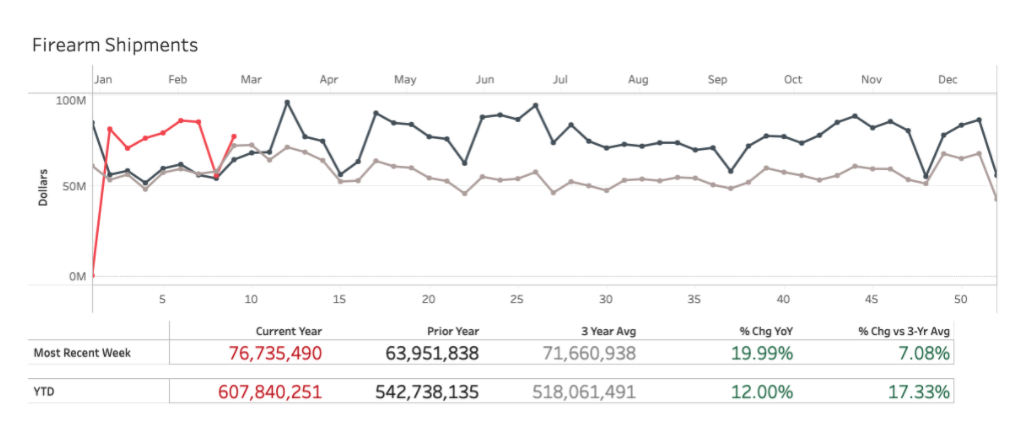 The culprit? Extreme winter weather throughout the country. Between February 13-17, freezing temperatures, snow and ice swept many areas of the country, including the southern United States, where winter storms of this magnitude are uncommon.
"The FedEx hub in Memphis was shut down for a full week, operating at 12%. We literally did not ship for days," Laurie Aronson, NASGW member and president of Lipsey's said.
Seeing the drop in the SCOPE DLX data and connecting it to the winter storms, distributors were able to be proactive and prepare for the coming weeks, when all of those missed shipments would inevitably arrive at once. As the storms subsided, wholesalers like Gunarama Wholesale were ready to adjust to the influx of shipments.
"This week is a completely different story as we have been receiving a ton of freight, including firearms that should have been here last week," said McGowan. "It's been all hands on deck for our warehouse, just trying to keep up and receive merchandise."
SCOPE Keeps You In the Know
The shooting sports industry can be impacted by environmental factors, the political climate, and global pandemics, for better or for worse. While change is inevitable, we can all be better prepared with a data tool like SCOPE DLX. As the most comprehensive sales and inventory database within the shooting sports industry, SCOPE DLX allows manufacturers and distributors to better understand what's happening in the industry and spot any red flags that may have implications on how they do business.
Proactive Business Decisions
As was the case with Gunarama and the winter storm, SCOPE DLX can indicate fluctuations in the market to help you make smart business decisions. For example, if you know a week will be slow due to late shipments, you might rework your schedule and staffing to allow for a slower work week. And when those shipments do arrive, you'll already have scheduled additional staff and resources to make sure things go smoothly. You can lose some of the added stress by spotting change from a mile away and adjusting as necessary.
Improve Communication With Your Network
Not only can SCOPE help you improve your internal process, but it can also help improve communication with your broader network of distributors, manufacturers and retailers. Your industry partners will appreciate the communication and updates from you about delivery timelines, changes in sales and more. The knowledge and insight that SCOPE offers can reach far beyond your internal team, helping you improve relationships with your industry partners.
As an exclusive offering to NASGW members, SCOPE DLX is just one more perk of being a part of this association. Visit the NASGW membership page for more information about how to join and gain access to this revolutionary data platform.