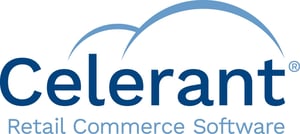 Celerant Technology, the leading provider of retail software for the firearms industry, and a preferred point of sale provider for NASGW, today announced a new direct integration with SCOPE CLX, a data sharing program that provides market analytics for the shooting sports industry. By enhancing its existing integration with SCOPE CLX, Celerant is now the first and only software provider to offer FFL dealers direct access to SCOPE CLX industry benchmark reporting without having to leave their retail software.
"Our partnership with Celerant is exceptional," says Easton Kuboushek, Director of Data Programs for NASGW. "As the first point-of-sale provider to integrate the SCOPE CLX directly into their software, Celerant dealers have easy access to our reports and a better handle on product sales performance."
Celerant partnered with the National Association of Sporting Goods Wholesalers (NASGW) in early 2020 to support the launch of SCOPE CLX, and provide Celerant's participating dealers with invaluable industry reports. With the latest version of Celerant's retail software, dealers no longer have to wait for NASGW to email the monthly reports as PDF attachments; the reports are now available within Celerant's retail software backend in real-time. The direct integration also leverages Single Sign-On (SSO), providing participating dealers with access to the reports without having to login to SCOPE CLX each time.
Dealers using Celerant's point of sale can participate, and automatically share their retail sales data with SCOPE CLX, anonymously; and receive weekly/monthly market reports in return. SCOPE CLX collects data from hundreds of gun shops, distributors and manufacturers across the country, providing the data SCOPE CLX needs to produce valuable reports and market insights. The reports show what products are selling on a weekly/monthly basis by region; top-performing brands; seasonal demand; market trends; and much more
"Dealers tend to have limited visibility into what is selling, and not selling, at other gun shops," said Michele Salerno, Director of Marketing at Celerant Technology. "SCOPE CLX reports provide dealers with a clearer picture of what's going on in the market, allowing them to make better buying decisions and plan more strategically. Since NASGW shares reports so rapidly, it's important for dealers to be able to easily access the reports, on an ongoing basis, with the most current data. That's exactly what our new direct integration allows them to do."
SCOPE CLX and Celerant's Special Promotion for Dealers
Celerant is offering dealers 3 months SaaS FREE of point of sale, eCommerce and email marketing services. SCOPE CLX is available for Cumulus Retail™ and Stratus Enterprise™ at no additional cost. Visit www.celerant.com/scopeclx-promo to learn more and get started.
About Celerant Technology
Celerant has been supporting the outdoor and firearms industry since 1999 with innovative retail software, enabling FFL dealers to expand their business both in store and online. As a preferred software provider for the NSSF, NRA and NASGW, Celerant supports dealers through point of sale, eCommerce, distributor integrations, A&D/e4473, range and membership management, marketplace integrations (i.e., Weapon Depot, GunBroker, gun.deals, Guns.com, Everest.com) and more. For more information, please visit www.celerant.com/firearms.
About National Association of Sporting Goods Wholesalers (NASGW)
The National Association of Sporting Goods Wholesalers was organized in 1953 and incorporated in 1954. The Association was originally identified as the Sporting Goods Jobbers Association. In 1962 the name was officially changed, and manufacturers and reps were invited to join as Associate members. The NASGW is the organizer and sponsor of the industry's former Hunting Show, now known as the NASGW Annual Meeting/Expo Event. This annual event provides an unmatched educational, marketing and communications opportunity for the hunting and shooting sports wholesaler, manufacturer and sales professional. For more information, visit www.nasgw.org.