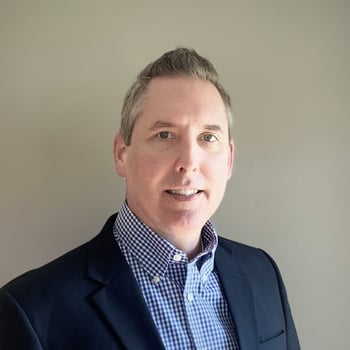 Ankeny, IA (August 4, 2022) - The National Association of Sporting Goods Wholesalers (NASGW), the association representing shooting sports wholesalers, manufacturers and their trade partners, is pleased to welcome its newest Board Member, Ryan Link of Big Rock Sports.
"I'm eager and excited about the opportunity to join the NASGW Board," said Ryan Link, General Merchandising Manager and Director of Merchandising at Big Rock Sports. "I look forward to helping advance our industry interests and strengthen the relationships between two-step distribution and our manufacturing partners"
Ryan joins the NASGW Board of Directors as the organizations prepares for their annual Wholesaler Summit as well as the NASGW Expo, held in October in Kansas City, Missouri. Ryan brings with him eighteen years of retail and distribution experience, including nine years with Big Rock Sports. Ryan is a big outdoor enthusiast, enjoying fishing, hunting, hiking, trail running, and mountain biking. His outdoor passions will fit well on the Board at NASGW.
"Big Rock has been so influential in our industry and specifically on the NASGW Board since I started," said Kenyon Gleason, NASGW President. "I'm thrilled to have another great leader from that organization here to help guide our association in the right direction for years to come."
Ryan, appointed by NASGW Chairman, Chris Means, joins other NASGW Board Members , Jeff Pugh of Iron Valley Supply Company, Malcom Getz of Camfour, Laurie Aronson of Lipsey's, Stefanie Zanders of Zanders Sporting Goods, and Larry Massimo of Davidson's.
About NASGW
The National Association of Sporting Goods Wholesalers is comprised of wholesalers, manufacturers, independent sales reps, media and service providers - both national and international - all of whom are primarily focused on shooting sports equipment and accessories. As a trade association representing the business interests of its members, NASGW's mission is to bring shooting sports buyers and sellers together. For more information about the NASGW, visit the association's website at www.nasgw.org.