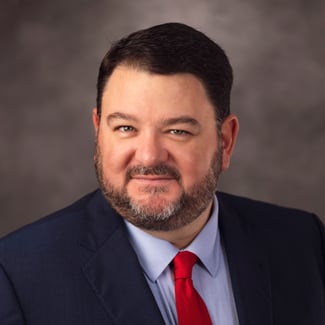 Keeping a promise can be hard work.
You all know what I mean because at some point in your life you've not been able to do so. Whether it was a little promise, or a big one, we've all been there. Luckily, most people are exceptionally forgiving and when we fail, if we are sincere in our apology, we are forgiven. Life moves on.
Big ones or little ones, hard ones or easy ones; promises can be tough to keep. But when you do keep a promise, especially a rather big one, it feels especially good.
So this past week, the team at NASGW was enjoying a bit of euphoria. We told you about 7 years ago that we were going to do "big things." We kept the promise. Last week we officially launched a new aspect to our data initiative, a retail data analytics tool in its final and ready-for-primetime form, SCOPE CLX.
Truth be told, keeping our promise has been somewhat of an ongoing adventure. We first released our SCOPE distributor platform, tracking distributor sales and inventory data, about five years ago. The platform has evolved quite a bit since then, and in the last few years has proven to be an exceptionally good indicator of the market and a great way for companies interested in understanding the distribution channel to get an inside look. Step one of the promise was delivered.
But the leadership at NASGW, and the wholesaler members of this organization knew the promise was bigger, and wanted to make sure that consumer, point-of-sale data, was also a part of the SCOPE suite of tools. Last week that promise was also fulfilled. And by any measure, it is definitely a big thing.
With the help of some absolutely amazing point-of-sale software partners, including Celerant, Coreware, Orchid POS and AIM, we brought to life a weekly sample of more than 500 retail stores reporting anonymous data. The value and usability of this information is hard to overstate. In an industry that 10 years ago had very limited data or analytic tools, the SCOPE program now allows manufacturers, distributors, and other members an opportunity to see data that can change their business' trajectory.
It's incredibly empowering. It's also incredibly humbling. There were so many times along the journey where we questioned our ability to fulfill the promise, not to mention the times when we questioned our sanity. But the leadership at NASGW never wavered. They kept us on a path to finish out our promise and bring one of the most powerful suites of business analytics tools to our members. Congratulations are due to so many people. Please know we are grateful to all who helped us arrive here today.
Last week's launch of the SCOPE CLX platform brought us a new window into the world of data in the shooting sports industry. But we are going to continue working on our promise to the industry of delivering on even deeper and more accurate insights into the business of shooting sports. We're going to do that by always striving to enhance and improve our data standards and by making the tools accessible and affordable to more and more members.
In the coming weeks we'll be launching some new membership levels and ways for our members to interact with the SCOPE platform. We want to make sure that no matter how big your company is or how sophisticated your business analytics team is (if you even have one), that you can benefit from the incredible resource we've created in the SCOPE platform.
We're excited. We're ready for the future. We're honored to go there with you.
I look forward to seeing new and old friends at our upcoming NASGW Expo and Annual Meetings in Kansas City the last week of October. We're preparing for yet another incredible event. We've been sold out for a few months now. We'll have the capabilities of SCOPE on full display. Come say hello and take a closer look at how the promise we kept, can help you keep your promises to customers as well.
Until next time,


Kenyon Gleason
NASGW President