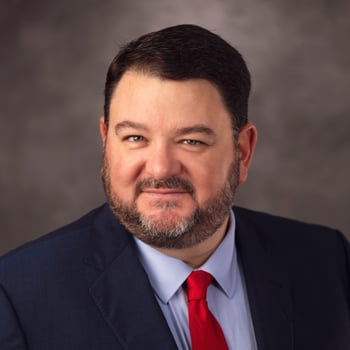 Like many of you reading this, I'm just back from Shot Show.
It was a great week and great catching up with so many friends and colleagues. It was especially gratifying to see the show floor filled up once again with exhibitors and visitors. From what I'm told by the show managers at NSSF, it was a dramatic increase in attendance over last year, approximately 20% higher. That's good news for the event and for our industry.
From a very practical perspective, I really like what NSSF has done with the show floor and the spacing as well. As someone who's been to the Shot Show a number of times now, I really enjoyed the fact that you could actually walk in the aisles. I suspect most of that is due to the fact that the show is spread out considerably further than in the past, with the addition of all the space in Caesar's Forum. While my feet don't necessarily appreciate the great distance they have to travel between meetings on occasion, I feel it's a small price to pay given that you can actually travel that distance without running into a couple hundred people. Bravo NSSF and Shot Show planners!
Regarding the mood, it was a positive one during my time there. And in many conversations, where I expected to hear some tales of caution and a reserved attitude about the market, I was pleasantly surprised to hear instead some cautious optimism about 2023. Several manufacturing companies told me their orders are up considerably over where they expected them to be. More good news.
As we head into the next few months, I'm very curious to see and hear how that positive attitude and cautious optimism carries forward. I don't think anyone expects us to see sales anywhere near 2020 or 2021, but at least based on what I'm hearing, 2023 could be very similar to 2022, which when considered historically, was a decent year for many companies.

NASGW will keep an eye on it, and we'll continue to track trends and market performance through our SCOPE platform. I hope you've had a chance to get an inside look at all the benefits that program can offer for you and your business. If you haven't looked yet, I encourage you to head over to www.nasgwscope.org and find out all the details.
As you look to the next few months, and plan for industry activity, I also want to encourage you to consider joining us for the Shooting Sports Showcase at the CMP Talladega Marksmanship Park in Talladega, AL on March 27-28. It's a great venue and a great way to get your products in front of some of the industries finest outdoor writers. The Shooting Sports Showcase is set up in such a way that you can spend quality time with media, making sure that the right story gets told about your products. It's proven to be a very fun and very effective way to get your products noticed and to do so in a manner which allows you to tell the "whole" story. Go to www.shootingsportsshowcase.com to see more and get signed up for a shooting bay. We look forward to seeing you there.

I hope you have a great 2023 sales year. I look forward to seeing you along the trail.

Until next time,


Kenyon Gleason
NASGW President