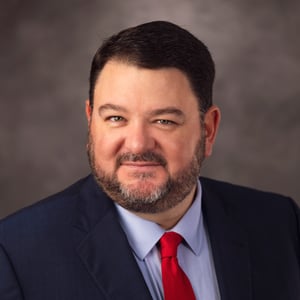 Slowly, but surely, the world is coming back to normal. As much as normal can be called normal I guess. But at the NASGW, we're very excited that the Annual Expo is in fact going to take place this year. So it is indeed… GO TIME!
As you'll read later in this InSight, registration for the 2021 NASGW Expo and Annual Meeting is going live any day. Our team is just buttoning up the final details. We're excited to see you all in Columbus, OH, on October 26-29. It's going to be a great reunion for many of us and I absolutely can't wait.
Our show floor is filling up fast, in fact, we're very close to sold out. If you don't have a space, or you've been thinking about getting one, I'd encourage you to act fast. Folks are eager to get back to business and I'm certain we will run out of booth space. In that same vein, it's never too early to start talking to your distributor partners and getting time on their calendar during that week. The week is literally back-to-back meetings with very little room for breaks. Spend a little extra time now planning so you can hit the ground running onsite in Columbus.
Get Into Action Sooner
If you simply can't wait to get back to seeing your friends and colleagues in the industry, then consider taking part in the upcoming Professional Outdoor Media Association (POMA) business conference set for June 15-17 in Franklin, TN. Registration and information on that event can be found at www.professionaloutdoormedia.org.

As most of you know, NASGW and POMA team up each year to select the annual Caliber Award winners. The POMA show is an opportunity for manufacturers to get products into the hands of the very media representatives who will potentially be voting on this year's new products. Each year a panel of nine media members from POMA, along with nine distributor purchasing managers, make up the panel of judges.
Caliber Award submissions will be opening soon so if you've got a great new product, released in the last year, and you plan to enter it into the competition, the POMA business conference is a great way for you to get some media attention before the voting starts in August.
I hope to see many of you in Tennessee in early June.
It's Never Too Soon to Share Your Thoughts
In the category of "you should be doing this all the time," let me please remind you to reach out to your legislators and stay diligent about sharing your opinions with them about all the anti-gun-related legislation and executive orders taking shape in Washington, DC. If they don't hear from us, they'll simply assume we're ok with the rules and laws being proposed. And of course, I know that readers of this newsletter are "not ok" with what's been laid on the table.
Don't let another minute go by before you share input with your leaders about legislation being put forward and especially share your feelings about the nominee to lead the Bureau of Alcohol, Tobacco, Firearms and Explosives (ATF). Senators will be asked to vote soon on the nomination of David Chipman. Chipman's public statements in regard to gun control are troubling at best and downright scary at worst. If you didn't know, Chipman actually works for a prominent gun control advocacy group.

If you need additional details, or information about any of the laws, executive orders, or background details on David Chipman, the NSSF has all you need to know on their website at www.nssf.org/government-relations. I encourage you to get informed and get engaged as soon as possible.
The Outdoors Are Calling
Even the most passive of industry watchers could tell you that sales are moving at a torrid pace. The outdoors and outdoor activities of all kinds are in higher demand than ever before. The pandemic has absolutely reinvigorated millions of Americans to get outside. It's led to shortages of products in just about every category you can think of. We don't see anything that would change this sales pace any time soon.
I'm sorry folks, ammunition will continue to be scarce… though the news this week about the Remington manufacturing facility coming back online is pretty awesome and should help bolster things on the supply side. And if you're hoarding ammo, please stop, let's give our millions of new shooters a chance to get their hands on some so they stick with us for the long haul.
Personally, I'll soon be getting an up-close look at outdoor hot spots in the State of Kansas. My family is moving there in the coming weeks and my youngest son will be attending Wichita State University.
I'm excited to check out all Kansas has to offer for outdoor activities. If you've got any great tips for camping, kayaking, fishing, shooting or hunting opportunities in Kansas, drop me a line, I'd love to hear all about it. My wife and I will miss the "Great Faces and Great Places" of South Dakota (though we'll certainly be back here often), but we're excited to see what Kansas has to offer as well.

I hope to see you in the great outdoors soon. Enjoy the spring season!
Until next time,


Kenyon Gleason
NASGW President