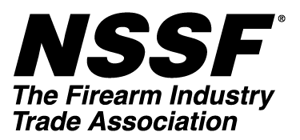 NSSF's Government Relations Team dedicates its time and resources to supporting legislation beneficial to our industry and fighting those bills that infringe on our rights to legally conduct business and compromise everyone's Second Amendment rights. Team members attend legislative hearings on the federal, state and local levels year-round across the nation, keeping their finger on the pulse of those issues affecting us.
It's hard to know where to start this particular column. Whether you're happy about the election outcome or not, at least—and with the exception of two critical Senate seats in Georgia that won't be decided until January—they're over. The next couple months will reveal changes big, small and everything in between coming to our country, but lacking a crystal ball, we'll refrain from a long list of "what-ifs." Instead, here's a look at the issues affecting and impacting NASGW members and their customers during November 2020.
Around the States
Montana
Montana voters approved LR-130, a ballot initiative to prevent local municipalities from adopting gun control measures stricter than those passed by the state legislature. The approval of the ballot measure is a win for gun owners, who won't be forced to navigate a minefield of differing gun control laws within their own state simply by crossing a town limit sign. "LR-130 protects us from entities in the future enacting stricter gun laws than exist at the state level," said Republican state Rep. Matt Regier, who sponsored the bill to place LR-130 on the ballot, according to a report by The Truth About Guns. Rep Reiger said the approved initiative will negate existing local ordinances, including a Helena requirement for those permitted to carry concealed to alert local law enforcement if they visit the city.
New Hampshire
New Hampshire's Republican Gov. Chris Sununu rejected calls for additional gun control in a debate against a challenger for governor, Democratic state Sen. Dan Feltes. Gov. Sununu said in response to a viewer question, "We do have one of the lowest crime rates," he said. "We are one of the safest states in the country … . I've always said our firearms legislation is pretty darn good. It really is. We have a nice balance here in our state. We respect the ability for individuals to own firearms under the Second Amendment. Again, the state has a great record of being responsible with the right legislation." Gov. Sununu handily won re-election.
New York
As the joke goes, the only profession with a lower approval rating than Congress is being a lawyer. A new report from the New York State Bar Association (NYSBA) shows why. The NYSBA's grab-bag of gun-control ideas includes banning modern sporting rifles and any magazine capable of holding more than 10 rounds of ammunition, criminalizing private firearm transfers, enacting unenforceable and unconstitutional firearm storage mandates, imposing poorly drafted "red flag" laws that deny due process and Second Amendment rights, requiring a state license and mandatory registration to own a firearm and banning hobbyists and gunsmiths from practicing their trades. These recommendations would only further limit New Yorkers' constitutional rights and do little to reduce crime. They might as well have printed a political brochure from Michael Bloomberg's Everytown for Gun Safety. Read Larry Keane's article.
Oklahoma
Oklahoma Republican state Sen. Nathan Dahm introduced legislation to make the state a Second Amendment sanctuary. Sen. Dahm's bill would block all attempts to ban so-called "assault weapons" and "high-capacity" magazines, institute gun registrations and "universal" background checks and shutter the firearm industry by eliminating the Protection of Lawful Commerce in Arms Act (PLCAA). Dahm explained, "A lot of how the feds try to implement these things is through local law enforcement, whether it's county sheriffs [or] local police departments, and they try to attach funding to that to force those cities and counties to do that. So, what we could do is make sure that those cities and counties don't accept any federal funding to implement any gun-control measures."
Pennsylvania
Three Pennsylvania gun owners are suing the state's Police Commissioner for a state law that prevents them from exercising their Constitutional right to keep and bear arms. The lawsuit requests that state statutes preventing anyone under the age of 21 from obtaining a license to carry a firearm be declared unconstitutional under the Second and Fourteenth amendments. The lawsuit argues that Pennsylvania state law — which prohibits the carrying of firearms on public streets or property during an emergency declared by a state or municipal executive — violates the two amendments. Pennsylvania Democratic Gov. Tom Wolf declared the state's heroin and opioid epidemic a statewide health emergency in January 2018 and in March 2020, declared another statewide health emergency for the coronavirus pandemic.
Texas
Texas state legislators are gearing up for the 2021 legislative session by introducing a record number of antigun measures during the state's "pre-filing" window. Almost 40 bills have been introduced to chip away at the Second Amendment and gut Texans' rights to own and use firearms, including criminalizing private firearm transfers, banning modern sporting rifles and so-called "high-capacity" magazines, mandating unenforceable storage laws, instituting age-based gun bans and even eliminating the state's existing preemption law protecting the rights of Texans from overreaching local authorities. NSSF is monitoring developments.
Utah
Utahns can rest assured they have a right to hunt in their state. Voters overwhelmingly approved Amendment E, which declares hunting and fishing as the preferred means of managing and controlling wildlife. Utah voters approved the NSSF-supported initiative with 74 percent approval. "Hunting and fishing has always been a critical component of our state...It's a part of who we are," said Utah House sponsor Rep. Casey Snider. "This bill is not only about protecting who we are but preserving who we are going forward." Rep. Snider added this is a protective measure to ensure future generations of Utahns aren't deprived of their ability to hunt and fish in the state.
Washington
The Washington State Court of Appeals panel unanimously agreed to reverse a lower court decision to dismiss a lawsuit brought by two gun owners and the NRA and Second Amendment Foundation challenging Seattle's mandatory firearm storage requirement as a violation of Washington's preemption law and local firearm ordinance. The Seattle ordinance allowed for a $10,000 fine for each firearm that isn't locked. Acting Chief Judge Beth Andrus rejected Seattle's argument that gun owners didn't have standing and said citizens weren't required to expose themselves as violating the law in order to challenge its legality. The case was remanded back to lower courts for consideration.
Washington, D.C.
Gun ownership is rising even in areas previously believed to be antigun. Washington, D.C., and the surrounding suburbs are noting a rise in people purchasing firearms, along with the rest of the nation. Nationally, there have been 17.2 million background checks for the sale of a firearm, with an estimated nearly 7 million people buying a gun for the first time. That's no different in the Washington, D.C., area. Shawn Poulin of NOVA Armory in Arlington, Virginia, explained the surge to the Washingtonian on who is buying. "Everyone," Poulin says. "Right wing, left wing, middle of the road. Gay, straight. Old, young. Black, white, Asian. Male, female." Pistols, shotguns, and rifles are his top sellers.
Federal Happenings
Members of Congress Request AG Guidance to Speed Third-Party Processor eForms
More than 100 Members of Congress signed an NSSF-supported letter, led by Congressman Ken Buck (R-Colo.), to U.S. Attorney General William Barr requesting formal guidance to ensure the Bureau of Alcohol, Tobacco, Firearms and Explosives (ATF) is working with third-party processors to allow for easier and more efficient filing of eForm National Firearms Act (NFA) paperwork submissions. As highlighted in the letter, ATF cited the bureau's inability to authenticate electronic signatures and certifications as a basis of limiting third-party processors. The letter noted this was counter to Congressional intent and urged ATF to work closely with third-party processors to find workable solutions.
Bill Banning Gun, Ammo Ads Introduced
U.S. Sen. Dianne Feinstein (D-Calif.) isn't letting the last couple months of the year go by without taking one more crack at the gun control agenda. More likely, she's signaling what could in store in the new Congress. Sen. Feinstein introduced S. 4718, the Stopping Fraudulent Sales of Firearms Act. The bill would turn industry advertising into a crime, giving reason for license revocation and infringe on First Amendment rights to engage in constitutionally protected commercial speech pertaining to the lawful commerce in firearms and ammunition products. The bill has virtually no chance of moving before Congress completes this session, but bears watching when Congress returns in January to see if it is reintroduced, especially if gun control advocates take a Senate majority.
Responsible Ownership of Firearms Act of 2020
Congressmen Jared Golden (D-Maine) and Rodney Davis (R-Ill.) introduced the NSSF-supported H.R. 8631, the Responsible Ownership of Firearms Act of 2020, that would establish a competitive grant program through the Department of Justice. The program is meant to promote safe and responsible firearm storage in the home. The firearm industry is committed to providing Real Solutions™ to make communities safer and actively engage gun owners, including the more than 6.2 million first-time buyers in 2020, to educate them on the importance of securing firearms when not in use to help prevent unauthorized access. "It is a proven fact that lives are saved through responsible, voluntary safe firearm storage," said NSSF's Larry Keane. "To that end, NSSF appreciates Reps. Golden and Davis for their leadership and efforts on the Responsible Ownership of Firearms Act of 2020, to make safe firearm storage a priority for all communities."
Federal Lawsuit Challenges New York and New Jersey Ban on CCW
A federal lawsuit was filed in New Jersey alleging the state's firearm laws that prevent most residents from being able to carry a handgun outside their home are unconstitutional. A second similar lawsuit was filed against New York City. The lawsuits, filed by the Second Amendment Foundation, Firearms Policy Coalition and the New Jersey 2nd Amendment Society in the New Jersey suit, allege that criminal statutes deny law abiding citizens the right to bear loaded and operable firearms outside the home. The groups are also challenging the process gun owners must endure to obtain a permit to carry a handgun. In New Jersey, an individual must provide testimony from three people attesting to "good moral character and behavior," provide gun safety certificates and "a written certification of justifiable need to carry a handgun." Previous challenges to the state's handgun laws were unsuccessful.
News from NSSF
Companies Step Up Financial Support for NSSF
SIG SAUER announced a $500,000 donation to NSSF, nearly immediately after NSSF announced that 2021's SHOT Show® was forced to be cancelled. RSR Group, Inc., also donated $100,000 to the firearm industry trade association. SIG SAUER noted the important work the NSSF is doing on behalf of the entire shooting, hunting, and outdoor industry. During the onset of the COVID-19 pandemic, the NSSF was instrumental in defending the industry and insuring retailers and manufacturers alike were declared essential to personal safety and the defense of America and kept firearm businesses open. NSSF is planning for a virtual experience to allow to businesses to benefit and serve their customers with the industry's latest innovations. Stay tuned for details.
Join the Gun Owners Care Campaign
With American gun owners increasingly the target of efforts to shame and cast aspersions simply for exercising their constitutional right to own a firearm, NSSF has launched the Gun Owners CareSM program. This initiative works to educate the public about the concern law-abiding gun owners have for their neighbors and communities. Members of the firearm-owning community deserve respect for being good, concerned citizens and proud defenders of a unique American heritage, and the Gun Owners Care initiative will emphasize those efforts and successes. We invite all industry members and firearm owners to join now and support this critical initiative.
Download NSSF's Real Solutions, Safer Communities Toolkit
NSSF's Real Solutions. Safer Communities.SM Industry Toolkit is available for members of the firearm industry for download. Industry members are encouraged to use the ready-made materials in the toolkit to share on their social media, websites and printed materials with customers, supporters, employees and stakeholders. NSSF's Real Solutions campaign is a member-supported initiative that includes several firearm safety programs that have proven effective at reducing the criminal misuse of firearms and safeguarding firearms from prohibited individuals and those who should not possess them.