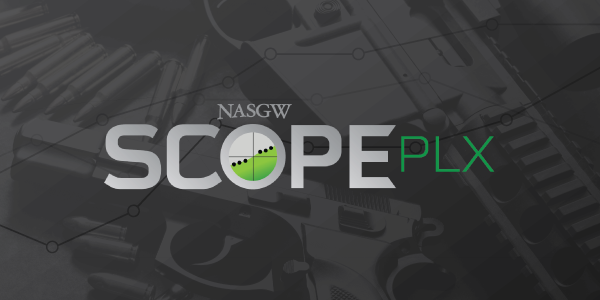 Ankeny, IA (March 9, 2022) - The National Association of Sporting Goods Wholesalers (NASGW), the association representing shooting sports wholesalers, manufacturers and their trade partners, takes one big step toward product standardization across the industry with its launch of SCOPE PLX (Product Link Exchange) this week.
SCOPE PLX is the first-ever standardized database of shooting sports products. With PLX, shooting sports manufacturers can easily enter detailed UPC data for each product, including images and brochures, to be shared with all participating distributors at once.
This new database will create consistent naming conventions for all firearms, optics and ammunition, setting a standard that allows for better communication across the industry. PLX will also expedite and improve the two-step distribution process by making the most accurate product information readily available to all NASGW members. From shipping and logistics to detailed information needed for compliance, PLX makes it easy for distributors to find the information they need to do business. It also puts manufacturers in control of their products, allowing them to be the single source of truth when it comes to product specifications.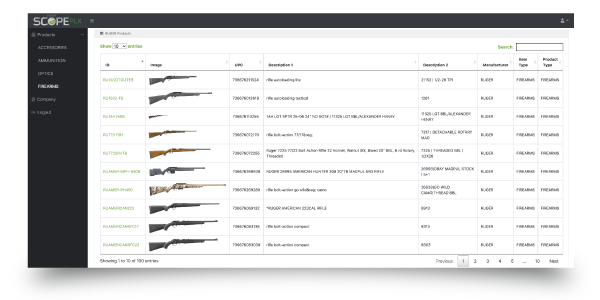 "We are excited to be at the forefront of this movement to standardize the shooting sports industry," said Easton Kuboushek, Director of Data Programs at the NASGW. "As a nonprofit association, we're always looking to pioneer new technologies that advance the success of our industry, and PLX has the potential to be a gamechanger for all of our members."
SCOPE PLX is a free benefit to all NASGW members as a part of their membership. PLX is one of a suite of data tools developed by the NASGW, including SCOPE DLX (Distributor Link Exchange) and SCOPE CLX (Customer Link Exchange). To learn more about SCOPE, visit nasgwscope.org.
About NASGW
The National Association of Sporting Goods Wholesalers is comprised of wholesalers, manufacturers, independent sales reps, media and service providers - both national and international - all of whom are primarily focused on shooting sports equipment and accessories. As a trade association representing the business interests of its members, NASGW's mission is to bring shooting sports buyers and sellers together. For more information about the NASGW, visit the association's website at www.nasgw.org.