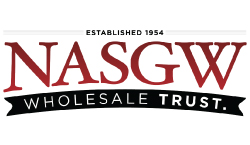 The National Association of Sporting Goods Wholesalers (NASGW) and their wholesale members have nominated this year's Appreciation Award finalists. Each year, NASGW Awards the top optics, accessory, ammunition, and firearms manufacturers and the leading importer and innovator who best demonstrate a commitment to the two-step distribution process and provide outstanding value and service. Wholesaler members evaluate manufacturers' performance on four key criteria; distribution policy, marketing, sales, and promotion; logistics and operations; and NASGW and industry support. This comprehensive assessment of manufacturer performance is designed to provide a more balanced appraisal that truly recognizes the best of the best, according to NASGW distributor members.
This year's nominees are:
Firearm Manufacturer of the Year
CZ - USA
Glock
Henry Repeating Arms
Ruger
Smith & Wesson
Springfield Armory
Optics Manufacturer of the Year
EOTECH
Holosun Technologies
Leupold & Stevens
Riton Optics
SIG SAUER
Trijicon, Inc.
Ammunition Manufacturer of the Year
Fiocchi U.S.A.
Hornady
Magtech Ammunition
PMC Ammunition
Vista Outdoor
Winchester Ammunition


Accessory Manufacturer of the Year
Amend2
American Outdoor Brands
Birchwood Casey
Franklin Armory
Magpul Industries
SB Tactical
Importer of the Year
Armscor Precision International
Century Arms
CZ-USA
Magtech Ammunition
PMC Ammunition
Innovator of the Year
Holosun Technologies
Hornady
Kel-Tec
Leupold & Stevens
Ruger
Smith & Wesson
Winners for the NASGW Appreciation Awards will be announced on October 26th at the annual NASGW Appreciation dinner at the NASGW Expo.


About NASGW
The National Association of Sporting Goods Wholesalers is comprised of wholesalers, manufacturers, independent sales reps, media and service providers - both national and international - all of whom are primarily focused on shooting sports equipment and accessories. As a trade association representing the business interests of its members, NASGW's mission is to bring shooting sports buyers and sellers together. For more information about the NASGW, visit the association's website at www.nasgw.org.


For More Information Please Contact:
Gregg Alexander
National Association of Sporting Goods Wholesalers
galexander@nasgw.org