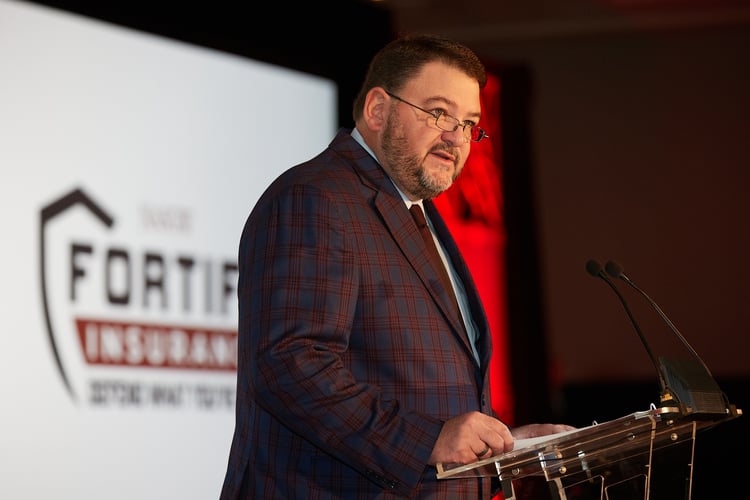 Ankeny, IA (November 18, 2022) The National Association of Sporting Goods Wholesalers (NASGW), the association representing shooting sports wholesalers, manufacturers, and their trade partners, and the Hummel Group announced earlier this month the creation of risk management and insurance solutions designed for the Shooting Sports Industry, called Fortify Insurance.



"We are extremely excited to offer insurance solutions to our industry at a time when many insurance providers are turning their back on us," said Kenyon Gleason, President of NASGW. "Our partners at the Hummel Group have years of experience working with our industry and others that experience similar outside pressures. They understand our unique challenges and are committed to being a great option for businesses struggling to find insurance providers."
Fortify Insurance was initially announced last month at the NASGW Expo in Kansas City and garnered quite a bit of interest on the show floor. Fortify provides various insurance solutions, including commercial property, liability, employee benefits, and risk management strategies.
"Fortify Insurance was created to advocate for the shooting sports industry in the risk management space, and we are grateful to partner with the NASGW in this effort," said Tom Brenner, Business Risk Advisor at the Hummel Group. "The only thing that is constant is change, and we recognize that fact. So, we're proactively educating insurance companies to view this industry differently. We're positioning the members of this industry to take back control and receive the financial benefits of their good loss history. We have a plan, and we're excited to execute it."
Fortify Insurance is available to all businesses in the shooting sports industry regardless of their affiliation with NASGW. This includes manufacturers, distributors, dealers, retailers, FFLs, and ranges. Businesses interested in learning about Fortify's insurance solutions can visit https://choosefortify.com.
About NASGW
The National Association of Sporting Goods Wholesalers is comprised of wholesalers, manufacturers, independent sales reps, media, and service providers - both national and international - all of whom are primarily focused on shooting sports equipment and accessories. As a trade association representing the business interests of its members, NASGW's mission is to bring shooting sports buyers and sellers together. For more information about the NASGW, visit the association's website at www.nasgw.org.
About The Hummel Group
Hummel Group is an independent insurance agency based in Ohio, founded in 1957. They provide insurance, employee benefits & financial services to businesses across the US. To learn more about Hummel, visit their website at hummelgrp.com.
For More Information Please Contact Us At:
Gregg Alexander
National Association of Sporting Goods Wholesalers
galexander@nasgw.org