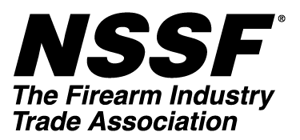 NSSF's Government Relations Team dedicates its time and resources to supporting legislation beneficial to our industry and fighting those bills that infringe on our rights to legally conduct business and compromise everyone's Second Amendment rights. Team members attend legislative hearings on the federal, state and local levels year-round across the nation, keeping their finger on the pulse of those issues affecting us.
U.S. Speaker of the House Nancy Pelosi (D-Calif.) narrowly pushed through gun control legislation. H.R. 8, the Bipartisan Backgrounds Checks Act, is an expanded or universal background check bill the require FBI National Instant Criminal Background Check System (NICS) verification on private firearm transfers, and which would lead to the establishment of a national firearm registry. Also passed was H.R. 1446, the Enhanced Background Checks Act, which increased the wait period from three days to at least ten days if a "delayed" status comes back from NICS and places the onus on a buyer to prove innocence while being denied Second Amendment rights. The bills moved to the U.S. Senate where Majority Leader Chuck Schumer (D-N.Y.) has little leverage to pass anything meaningful. Sen. Joe Manchin (D-W.V.) already announced his opposition to both bills. The Senate is far from having 60 votes needed to pass legislation leaving most observers to expect executive action by President Joe Biden. Those actions are yet undefined, but President Biden has called for bans on modern sporting rifles (MSRs), waiting periods and extreme risk or "red flag" laws.
At the state level, legislative sessions have been jam-packed with firearm industry-related actions. With federal legislative action limited, many states are going on offense to pass strong Second Amendment protections to curtail future actions by governors like we've saw this past year during the coronavirus pandemic, as well as prohibitions against banking financial services discrimination against legal firearm businesses. A thorough snapshot is below and we'll continue to keep tabs on various states as legislative sessions progress.
Here's March's round-up of what NASGW members should keep on their radar:
Around the States
Arizona
House Bill 2827, the NSSF-sponsored Firearm Industry Nondiscrimination (FIND) Act, which would ensure firearm industry members have fair access to financial services in the Grand Canyon State, has stalled on the floor of the House of Representatives. Unfortunately, NSSF learned one Republican in the House of Representatives, Republican state Rep. Michelle Udall, was a "NO" vote. While the bill isn't dead, it's certainly on life support. Without Rep. Udall's vote, the FIND Act is unlikely to pass.
California
The California Senate Committee on Public Safety considered SB 264 on Tuesday, March 16, and the legislation received a "Do Pass" designation and referred to the Committee on Government & Finance. If passed, SB 264 would ban the sale of firearms on any state or county property in California, and thus ban gun shows. Such a mandate could prohibitively increase the cost of doing business and has the real potential to cause many firearm retailers to go out of business. Bill proponents falsely assert that gun shows "…bring grave danger to a community…" as alleged in the findings and declarations section of the bill. NSSF's Government Relations – State Affairs team is monitoring and will provide updates.
Colorado
Gun control proponents in Boulder, Colo., tried to ban the purchase and possession of modern sporting rifles (MSRs) – America's most popular selling centerfire rifle – and magazines capable of holding more than 10 rounds, but a district judge struck down the policy. Judge Andrew Hartman granted a permanent injunction blocking the city from implementing the ban. Judge Hartman ruled, "Their right to possess firearms in defense of home, person, and property" is linked to the Colorado constitution and that "the right of no person to keep and bear arms in defense of his home, person and property, or in aid of the civil power when thereto legally summoned, shall be called in question." Also in Colorado, two bills designed to target law-abiding gun owners are making their way through committees in the Colorado legislature. The first requires firearms be stored, locked or in a locked container. If not, the result is a Class 2 misdemeanor, punishable by a year in jail or $1,000 fine or both. It would also require any new and used guns to be sold with a locking device. Violations would be punishable by a $500 fine. NSSF testified in opposition to the legislation. All new firearms purchased at retail include locking devices, and NSSF's Project ChildSafe® has delivered 40 million free firearm safety kits with locking devices through 15,000 law enforcement agencies. A second bill requires owners to report lost and stolen firearms within five days or face fines.
Given the atrocities in Boulder, all gun control proposals are now on the table in Colorado, and in many other states.
Georgia
The Georgia Senate Public Safety Committee approved HB 218, which provides protections for firearm industry businesses and law-abiding gun owners during a declared state of emergency. Among other things, HB 218 prohibits the governor from ceasing or limiting the manufacture, sale or transfer of any firearm, ammunition or components during a declared state of emergency. HB 218 also prohibits the governor from closing or limiting operational hours for any business engaged in the lawful sale or repair of firearms, ammunition and components, as well as lawful shooting ranges, unless the same restriction applied to all businesses within that jurisdiction. HB 218 will now head to the Senate Rules Committee and then the Senate floor for consideration.
Iowa
With the ongoing attack on the Protection of Lawful Commerce in Arms Act (PLCAA) coming from the Biden administration, Iowa looks poised to join the list of states with the passage of House File 621 in a 60-37 vote. HF 621 would protect the industry in Iowa from frivolous lawsuits. That same night, the Iowa House passed an omnibus bill, House File 756 in a 60-37 vote. HF 756 would implement permitless carry and repeal the permit to purchase requirement. The Senate companions to both bills are expected to be debated, which is the last step before they head to Republican Gov. Kim Reynolds for signature. A pair of omnibus bills are on the move that would make several pro-Second Amendment changes to Iowa law. HSB 254 and SF 535 were introduced and both have already passed out of their respective subcommittees and committees. These bills would implement permitless (Constitutional) carry, prohibit landlords that take government subsidies from restricting lawful firearm ownership, eliminate the state Permit to Acquire mandate and allow various medical care providers to carry firearms when on duty. These bills are expected to go before the full House and Senate.
Kentucky
Kentucky House Bill 175, which is sponsored by Republican state Rep. Savannah Maddox, passed out of the Kentucky General Assembly in a 73-24 vote. HB 175, known as the Firearm Industry Nondiscrimination (FIND) Act, would make it unlawful for financial institutions in Kentucky to have policies of discrimination against the firearm industry. The bill is now in the state Senate for consideration. With just days remaining in the Kentucky legislative session, it is important that the Senate take up the bill quickly. NSSF members are encouraged to contact their Kentucky state senator to respectfully ask that they support House Bill 175. Rep. Maddox penned an op-ed in River City News explaining the need for her legislation.
Maine
Maine could be on the verge of making history by overturning an over 300-year-old law prohibiting Sunday hunting. LD 1054, an "Act to Allow Hunting on Sundays with Written Consent on Private Property," has been introduced and would be a tremendous victory for everyone in Maine. Maine is one of only two states (Massachusetts is the other) with a Sunday hunting prohibition. NSSF has been extremely successful working with other coalition members to offer more opportunities to sportsmen and women across the country. Maine needs to follow the states of West Virginia, Delaware, Pennsylvania and North Carolina which recently removed these antiquated blue laws from the books.
Nevada
Nevada Democratic Assemblywoman Sandra Jauregui, for the second year in a row, introduced legislation detrimental to the firearm industry and SHOT Show®. After defeating her attempt to eliminate state preemption last session, Assemblywoman Jauregui introduced AB 286, which if passed would eliminate so-called "ghost guns" and vastly expand gun-free zones. The hearing attracted hours of impassioned testimony in the Nevada Assembly Judiciary Committee in which the opposition outnumbered the proponents by a margin of 9-1. NSSF was an expert witness in opposition and testified that, if passed, AB 286 could make it a logistical nightmare to plan and conduct future SHOT Shows. The bill remains in the Judicial Committee where it will be "worked" in the coming weeks.
New Hampshire
The New Hampshire Senate passed Senate Bill 141 by a 15-9 vote. The bill, introduced by Republican state Sen. Bob Giuda, would abolish the New Hampshire gun line, which under the Department of Safety, performs all background checks related to the store purchase of handguns, and replace such background checks with the FBI's National Instant Criminal Background Check System (NICS). This much-needed fix for New Hampshire retailers and consumers will be a welcome relief to the months-long delay purchasers have faced over the past year. Moving to the FBI NICS check should provide a seamless transition and will likely do away with the long delays currently being experienced. Typically, NICS checks are completed within a matter of minutes. NSSF will keep everyone updated as the bill moves to the House.
New York
New York hunters tagged the most bruins in a season in nearly 20 years. New York's Department of Environmental Conservation (DEC) released their 2020 season numbers and they're big. Hunters harvested 1,723 black bears throughout the state during the recent season, 200 more than last year and outpacing the five-year average of 1,495. NYDEC Commissioner Basil Seggos praised hunters' successes and the health of New York's bear population, saying, "Black bears continue to prosper in New York's excellent bear habitat. Bear hunting seasons allow DEC wildlife managers to collect valuable information that our scientists use to help maintain healthy bear populations." He added, "Successful bear hunters help maintain populations at sustainable levels and are rewarded with outstanding food for their families and friends."
North Carolina
In a historic move, the North Carolina Wildlife Resources Commission recently adopted proposed rules that would allow Sunday hunting to take place on 45 game lands throughout the state. NSSF and partner organizations have worked for years to repeal North Carolina's antiquated Blue Laws that prohibit hunting on Sunday. Beginning in 2015, private lands were opened for Sunday hunting, and under the adopted rules by the WRC, hunters should be able to access certain public lands on Sunday as well.
Oregon
HB 2543 will come up for a work session in Oregon's House of Representatives Judiciary Committee. NSSF's Government Relations – State Affairs team was an expert witness testifying in opposition. If passed, HB 2543 would prohibit a firearm retailer from transferring a firearm if the Oregon State Police (OSP) flags the transfer as a "delay." Being a point-of-contact state in conjunction with record sales in the Beaver State, Oregon is currently experiencing record delays for firearm transfers. This bill would deviate from federal law and prohibit the transfer indefinitely or until OSP gives the transfer a "proceed" designation. Also this past week, NSSF's Government Relations – State Affairs team was an expert witness testifying against HB 2510 which would require Oregonians to lock up firearms when they're not in "control" of them by imposing a $500 fine for non-compliance, a $1,000 fine for failing to report a stolen firearm and a $2,000 fine if a minor gains access to the firearm. The bill also makes gun owners strictly liable for injuries caused by their firearm, even if it was stolen. Instead of holding criminals accountable, the legislature is victimizing law-abiding citizens twice by making them strictly liable for what a criminal does with their stolen property. Unfortunately, the bill passed out of committee on party lines and is eligible for a vote on the House floor. Lastly, a bill in Oregon's Senate was approved out of committee and is pending a vote by the full state Senate that would roll back state preemption laws on firearms. SB 554 would allow municipalities to create their patchwork of differing gun laws, which creates a nightmare scenario for law-abiding gun owners traveling within their own state. The legal possession and carry of a firearm in part of the state could land an otherwise law-abiding gun owner in jail in another.
Pennsylvania
Pennsylvania hunters racked up big numbers during the 2020 deer season, packed freezers a little fuller and are already eyeing their calendars for next year. The Pennsylvania Game Commission's 2020 trial run of Sunday big game hunting during November was such a success they're considering more Sunday hunts in 2021. The 2020 deer harvest numbers show just how big of a boon the extra days were. Pennsylvania was one of only three states that harvested more than 300,000 deer and Keystone State hunters blew past that mark, tagging more than 389,000 white-tailed deer. Pennsylvania Game Commission Executive Director Bryan Burhans offered hunters an optimistic view for the future, saying "This year's Sunday hunting opportunities were extremely popular with our hunters…The Game Commission supports opening additional Sundays to hunting."
Rhode Island
The Rhode Island House Judiciary Committee held a virtual hearing covering numerous antigun bills put forward by the attorney general, lieutenant governor, secretary of state and treasurer, along with various other antigun Democratic legislators. Rhode Island already has some of the strictest gun laws in the country, but that is not stopping members from trying to ban the manufacture, sale and possession of all modern sporting rifles (MSRs) in the state along with bans on standard capacity magazines, illegal storage requirements and even age limits. The entire list of legislative proposals will unfortunately do nothing to address violent crime and public safety.
South Dakota
South Dakota Republican Gov. Kristi Noem signed House Bill 1034, which simplifies youth hunting and fishing requirements in South Dakota. "2020 was a tremendous year for youth hunting and fishing in South Dakota, and we're building on that for the future," Gov. Noem told reporters. "The goal of this legislation is to get more young people involved in our outdoor way of life at an early age so they continue those experiences long into their adulthood." The new law provides consistent age requirements across all youth licenses for those under the age of 18, allows nonresident youth age 15 and under to participate in the mentored hunting program with a resident sponsor and clarifies small game license and deer license requirements for youth.
Virginia
Virginia Democratic Gov. Ralph Northam signed HB 2128 into law, which "Increases from three business days to five business days the time provided for the Department of State Police to complete a background check before a firearm may be transferred. If a dealer who has otherwise fulfilled all requirements is told by the State Police that a response will not be available by the end of the dealer's fifth business day, the dealer may complete the sale or transfer without being deemed in violation." The new law will take effect on July 1, 2021. But in welcome news for hunters, Virginia bear hunters did well in 2020. In fact, bruin hunters in the commonwealth harvested the second-most bears in a season, behind only the 2019 season. According to the Virginia Department of Wildlife Resources (VDWR), hunters took home 3,464 bears during the most recent season, 24 percent above the five-year average, and only two percent lower than last season's harvest. "These robust harvests are not surprising given diverse hunting opportunities and healthy game populations," said VDWR Division chief Dr. Gray Anderson.
Washington
Several anti-industry bills have been considered in Washington state, including SB 5078, which would have made it a criminal offense to manufacture, possess, distribute, import, sell, purchase or transfer a magazine with a capacity greater than 10 rounds (subsequently amended to 17 rounds) and SB 5217, which would have banned modern sporting rifles (MSRs). Both measures have failed to pass the chamber of origin by the March 9 deadline. While this is great news, given the makeup of the legislature, the Democratic majority can still suspend the rules and bring these bills back to life. NSSF is monitoring.
West Virginia
A newly-introduced bill in West Virginia would protect the firearm industry's ability to continue operating during future declared emergencies. Senate Bill 630, introduced by state Republican Sens. Patrick Martin and Rupie Phillips, is strongly supported by NSSF. SB 630 states that "the transport, storage, transfer, sale, commerce in, import and export of, distribution, repair, maintenance, and manufacture of firearms, ammunition, and related accessories and components… are declared to be "essential" businesses and services for the purposes of safety and security in times of declared emergency or any other statutorily authorized responses to disaster, war, acts of terrorism, riot or civil disorder, or emergencies of whatever kind or nature." Additionally, SB 630 would prohibit the closure or limiting of operational hours of shooting ranges. SB 630 has been referred to the Senate Judiciary Committee
Wyoming
The Wyoming legislature is moving a number of bills important to the firearm industry, the most important of which is the Financial Industry Nondiscrimination (FIND) Act (HB 236). In committee, industry heavies Magpul, Weatherby and Gunwerks testified, in addition to local NSSF member retailers and ranges. The week culminated with the FIND Act being heard on the House of Representatives floor where it is poised to continue its momentum. In addition to the FIND Act, the designation and protection of the firearm industry as essential in statute is moving, as well as improvements in concealed carry, improved preemption legislation and others.
Federal Happenings
Senate Committee Holds Gun Control Hearing
The big news from the Senate was the U.S. Senate Judiciary Committee hearing on gun control. No legislation was attached to the hearing; however, senators brought up their own support for and against gun control. The hearing is titled, "Constitutional and Common Sense Steps to Reduce Gun Violence," and former Top Shot Champion and competitive shooter Chris Cheng was a star witness, among several, in support of the Second Amendment. Proposals such as expanded background checks on private firearm transfers, extreme risk and "red flag" laws, so-called assault weapons bans, championed in 2021 by Sen. Dianne Feinstein (D-Calif.), and standard capacity magazine bans were all pushed by gun control legislators. As mentioned previously, legislative prospects of passing is low, leading to possible executive action by President Joe Biden.
WH Spox Says President Looks Forward to Repealing PLCAA
White House Press Secretary Jen Psaki reiterated President Joe Biden's intent to decimate the firearm industry by repealing the Protection of Lawful Commerce in Arms Act (PLCAA), in a press conference. She said the president's priority is to pass two gun control bills currently in the Senate and "repealing gun manufacturers' liability shields." Breitbart's AWR Hawkins recalled the president said to gun manufacturers in South Carolina while campaigning, "I'm going to take you down." PLCAA denies activist lawyers the ability to sue firearm manufacturers for the criminal misuse of firearms by non-associated thirty parties. Rolling back PLCAA would be akin to allowing lawsuits against Ford for the deaths caused by drunk drivers.
Sen. Daines Introduces Firearms Interstate Travel Bill
U.S. Sen. Steve Daines (R-Mont.) introduced S. 525, legislation that would protect law-abiding gun owners traveling through states with strict gun control laws from running afoul. The bill is a companion to H.R. 225, introduced by U.S. Rep. Morgan Griffith (R-Va.) earlier this year. The bill would make it clear that transporting firearms and ammunition encompasses "staying in temporary lodging overnight, stopping for food, fuel, vehicle maintenance, an emergency, medical treatment, and any other activity incidental." The legislation also ensures that legal owners "may not be arrested for violations of local laws relating to 'the possession, transportation, or carrying of firearms' unless there is probable cause."
Rep. Owen's Personal Pushback Against Gun Control Resonates
U.S. Rep. Burgess Owens (R-Utah) took to the floor of the House of Representatives with a reminder that gun control has roots in a racist past and only serves to further victimize disaffected communities. In opposing two bills, H.R. 8 and H.R. 1446, Rep. Owens said he received thousands of constituent emails and calls urging a "NO" vote but his comments got personal. "I grew up in the deep South at a time when African Americans were unable to defend themselves," he said. "As a child my father witnessed an altercation between his father and a Southern white man who thought my grandfather was being disrespectful and threatened to teach him a lesson. My grandfather was prepared…without firing on another human being, my grandfather's rights to own a firearm ensured his rights to protect his life, liberty and property."
Congress Moves to Protect Military Gun Rights
U.S. Rep. Greg Murphy (R-N.C.) introduced H.R. 1013, the Protect our Military Families' 2nd Amendment Rights Act, to provide that a member of the Armed Forces and the spouse of that member shall have the same rights regarding the receipt of firearms at the location of any duty station of the member. Service members are allowed to purchase both long guns and handguns in the states in which they are stationed based on their permanent duty assignment orders. Military spouses, however, need to change residency or travel back to their home state to purchase a handgun. Rep. Greg Steube (R-Fla.) introduced H.R. 1027, the Safe Bases Act, to establish an authority to issue permits to certain members of the Armed Forces who seek to carry concealed firearms while on military installations.
Dems Push for State-by-State Permit for Handgun Purchases
Democratic U.S. Senators and U.S. Representatives introduced legislation to grow state-by-state permit requirements to purchase a firearm. Several states have handgun permit requirements, gun control laws that are rooted in racist Jim Crow-era laws. The legislation, S. 770 the Handgun Purchaser Licensing Act was introduced by Sen. Chris Van Hollen (D-Md.) and Rep. Jamie Raskin (D-Md.). The House bill had not been listed, but Rep. Raskin introduced similar legislation last Congress. The grant would be administered by the Department of Justice and Chris Eger of Guns.com reported, "The basic requirements to be met by the modeled permit-to-purchase programs in the bill would include a background check and the candidate to submit fingerprints and photographs with their application."
House Dems Demand Answers from Facebook on Gun-Related Ads
Twenty-three Democrats from the U.S. House of Representatives are demanding answers from Facebook CEO Mark Zuckerberg of how targeted ads for firearm accessories were served in the wake of the violence on Capitol Hill, Jan. 6. The lawmakers demanded answers to ensure ads for accessories are not targeted in a way that could cause public harm and if Facebook notifies the companies when it is served alongside "misinformation." This is another attempt by antigun lawmakers to paint firearm ownership with the same brush of lawlessness that was witnessed on Capitol Hill. Jill Sanborn, assistant director of the FBI's counterterrorism division, testified that no firearms were recovered from the violence, and USA Today's "fact checker" rebutted that to note the Department of Justice charged three individuals with a firearm offense, including one that actually had a firearm among the thousands in attendance.
News from NSSF
Firearm Industry Economic Impact Rises 232% Since 2008
NSSF's 2020 Economic Impact Report is out and the firearm and ammunition industry economic footprint increased from $19.1 billion in 2008 to $63.5 billion in 2020, a 232 percent increase, while the total number of full-time equivalent jobs rose from approximately 166,000 to over 342,330, a 106 percent increase in that period. On a year-over-year basis, the industry's economic impact rose from $60 billion in 2019, to $63.5 billion. Total jobs increased by more than 10,000 in the same period, from nearly 332,000, to over 342,330. "The firearm industry has demonstrated amazing resilience and these economic impact figures are the result of every man and woman who comprise our industry," said NSSF President and CEO Joe Bartozzi.
February Adjusted NICS Figures Show Growth
NSSF released the adjusted FBI National Instant Criminal Background Check System (NICS) figures for February, which were nearly 1.4 million checks for the sale of a gun. That represented a 7.2 percent increase over February 2020's figures and was the third-highest February on record. While not the staggering double and triple-digit growth seen in monthly year-over-year comparisons that have been witnessed for nearly a year, it was still strong growth even as gun retailers are dealing with depleted inventories and empty shelves. The continued elevated firearm purchases come at a time when gun control politicians are pursuing legislation to limit gun rights. "It is staggering the tone-deaf response by politicians to attempt to curb gun owners' rights and ignore criminals that break the law," said NSSF's Mark Oliva in a Townhall.com report.
Gun Sales Spurred by Gun Control
The Wall Street Journal's Editorial Board noted that Americans are paying close attention to the gun control talk on Capitol Hill by antigun politicians. In fact, Americans are doing more than listening. While gun control bills are being bantered between the U.S. House of Representatives and the U.S. Senate, Americans are buying firearms in record numbers. The Editorial Board noted that the two most recent bills, H.R. 8 and H.R. 1446, only make it harder for law-abiding citizens to acquire and own guns. They don't actually address crime reduction. "But no one should think that pressing gun control will do anything other than spur more gun sales," they wrote.
The Kids Are Alright: Pandemic Spurs on Youth Hunting
More kids are heading afield. The priceless memories created from a hunting trip with dads or moms can stay with sons and daughters for life. Creating more of those opportunities has become even easier and South Dakota Republican Gov. Kristi Noem explained why she signed legislation removing all youth hunting age restrictions in the Mount Rushmore State. "The goal of this legislation is to get more young people involved in our outdoor way of life at an early age so they continue those experiences long into their adulthood," she said. New York is eyeing lowering their youth hunting age limit by two years to bring it more in line nationally. Republican state Sen. Dan Stec said the legislature is trying to take advantage of the trend, "The sporting community saw a big boost this past year. Many more hunting licenses were sold and there was a dramatic increase in hunter education courses."
Industry Benefits from Firearm and Ammunition Excise Tax Payments
Each year firearm and ammunition manufacturers pay millions of dollars in excise taxes into the Wildlife and Sport Fish Restoration (WSFR) program results in long-term benefits to industry, target shooters and hunters. A new NSSF study reveals how these payments – $792 million in 2020 alone – provide not only bedrock funding for enjoyment of the shooting sports but also a major return on investment for industry. The WSFR program is funded by a 10-11 percent tax on firearms, ammunition and archery equipment paid by the manufacturers, along with similar excise taxes on fishing and boating equipment. These funds are distributed by the U.S. Fish and Wildlife Service (USFWS) to their state agency counterparts to invest in conservation and recreational access programs that benefit hunters, target shooters, anglers and boaters.
U.S. Gun Imports Surge 60 Percent in 2020
Fox Business noted that the gun industry's import numbers reflected the national trend of firearm sales. Americans are buying guns in record numbers and that translates to record firearm imports too. The U.S. imported 6.4 million handguns and long-guns in 2020, compared to the 4 million in 2019, Small Arms Analytics and Forecasting (SAAF) announced. The SAAF said the surge in gun imports "is in line with last year's demand surge." Meanwhile, NSSF estimated that there were more than 8.4 million first-time gun buyers in 2020. Earlier this month, Smith & Wesson attributed its 102 percent third-quarter jump in sales to a flood of first-time buyers.
NSSF and USA Mentor Reward Program Reaches 1,000 Novice Hunters and Shooters
Through its Hunting Heritage Trust program, NSSF awarded the Union Sportsmen's Alliance (USA) a $20,000 grant to implement a hunting and shooting sports recruitment campaign and motivate union members to bring someone new along into the great American shooting activities. By late January, the USA and NSSF, using NSSF's +ONE movement messaging, wrapped up the 2020 Mentoring Rewarded partnership and announced they recruited 1,000 newcomers to hunting, target shooting and firearm safety activities. NSSF President and CEO Joe Bartozzi praised the success of the initiative. "Getting involved in hunting and the shooting sports can be a challenge for people who have never been before," Bartozzi said. "Having a mentor makes it much easier, and this successful campaign by the Union Sportsmen's Alliance showed that when experienced hunters and target shooters are willing to extend an invitation to someone new, it can lead to rewarding and life-changing experiences."
Join the Gun Owners Care Campaign
With American gun owners increasingly the target of efforts to shame and cast aspersions simply for exercising their constitutional right to own a firearm, NSSF has launched the Gun Owners CareSM program. This initiative works to educate the public about the concern law-abiding gun owners have for their neighbors and communities. Members of the firearm-owning community deserve respect for being good, concerned citizens and proud defenders of a unique American heritage, and the Gun Owners Care initiative will emphasize those efforts and successes. We invite all industry members and firearm owners to join now and support this critical initiative.
Download NSSF's Real Solutions, Safer Communities Toolkit
NSSF's Real Solutions. Safer Communities.SM Industry Toolkit is available for members of the firearm industry for download. Industry members are encouraged to use the ready-made materials in the toolkit to share on their social media, websites and printed materials with customers, supporters, employees and stakeholders. NSSF's Real Solutions campaign is a member-supported initiative that includes several firearm safety programs that have proven effective at reducing the criminal misuse of firearms and safeguarding firearms from prohibited individuals and those who should not possess them.