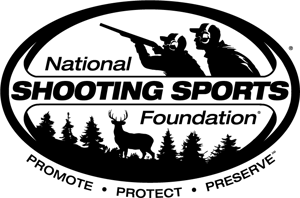 The Government Relations Team of the National Shooting Sports Foundation (NSSF), the trade association for the firearms industry, dedicates its time and resources to supporting legislation beneficial to our industry and fighting those bills that infringe on our rights to legally conduct business and compromise everyone's 2nd Amendment rights. Team members attend legislative hearings on the federal, state and local levels year-round across the nation, keeping their finger on the pulse of those issues affecting us. They are pleased to provide a monthly summary of legislation that directly affects and impacts the business of NASGW members.
With an unending stream of coronavirus headlines and just two candidates left vying for the Democrats' presidential nomination, talk of gun control has gone mostly quiet on the national level. If only that were so on the states. Those that already have some of the strictest regulations in the country-Hawaii, California, Illinois, New York, New Jersey and the District of Columbia—continue to whittle away at our industry and 2nd Amendment rights in a draw-from-the-fishbowl approach to "How can we mess with them next?" New Hampshire might have to rethink its license plates and "Live Free or Die," Connecticut wants to erase its history as New England's gun making capital by divesting the state's investments in any of the remaining firearm companies still within its borders, and the sportsman's paradise of Minnesota is pushing for a ban on traditional ammunition, among other warrantless anti-gun legislation.
As it almost always is, with bad comes good—and that good presents opportunities for NASGW members to identify potential for expanding markets and emerging trends. Take for instance, a firearm business zoning protection act moving forward in Missouri, a move by Utah to open its state parks for hunting and recreational shooting and Wyoming looking to integrate hunter education into its public schools system. Even the onerous can have silver linings: a California city implemented a firearms storage mandate (opportunity for safe and lock sales), private sales of rifles and shotguns will likely be prohibited in Maryland (more opportunities for FFL sales), and bills in various states to ban traditional ammunition present the chance to get ahead of the curve with non-lead ammo sales to those affected. There's much more, so read on.
COVID-19 AND YOUR FIREARMS BUSINESS—WHAT YOU NEED TO KNOW
NICS Experiencing Unprecedented Volume Increase
As the COVID-19 situation changes daily, NSSF recognizes the firearm industry is being impacted. We are aware of delays within the FBI's National Instant Criminal Background Check (NICS) System, with skyrocketing demand for background checks. While much of the NICS System is automated and yields an immediate "proceed" or "deny" determination, transactions that result in a delayed status require additional work by NICS examiners. The NICS Section is working overtime to get through the backlog and NSSF will continue to communicate with NICS and our industry members to ensure operations move forward as smoothly as possible during this period.
NSSF spoke with several media about the phenomenon. FBI's National Instant Criminal Background Check System (NICS) told NSSF background check traffic saw a 300-percent increase on Monday, March 16, compared to the same day in 2019. Daily volumes are roughly double what they were a year ago.
NSSF's Presidet and CEO Joe Bartozzi details what FFLs should consider as they navigate sales during the unprecedented rush. NSSF's Security and Compliance Team members also published guidance on what FFLs can do to better manage their business in any crisis situation.
Working to Make Firearm Industry Businesses "Essential"
Late in March, NSSF sent a letter to the Department of Homeland Security to implore officials to consider the firearm and ammunition industry to be listed as a "National Critical Infrastructure Industry" and industry employees be clearly identified and listed as "Essential Critical Infrastructure Workers." A similar letter was sent to governors, county officials and mayors. This designation would possibly help exempt those businesses from mandatory shutdowns. NSSF pointed out that the industry provides the U.S. military and federal, state and local law-enforcement agencies with the tools needed to carry out vital national security and public safety missions. Many local law-enforcement agencies rely on community retailers and ranges for supplies and training. NSSF believes these services are critical for ensuring public safety and readiness during times of uncertainty.
Keeping New Gun Owners Safe
The recent rush to buy firearms has brought thousands of new gun owners into the greater firearm-owning community. Many have possibly never held a gun until they made their recent purchases, which means it is the responsibility of the industry and fellow gun owners to talk to them about safety. The Firearms Blog posted a few ideas to start the conversation, including cardinal firearm safety rules, safe storage suggestions and advice for seeking qualified instruction. FFL staff should also visit NSSF's LetsGoShooting.com, which boasts a wealth of information to help get new gun owners started out safely and correctly.
AROUND THE STATES
California
When California's Assembly Bill 711 was passed in 2013, NSSF predicted the state would eventually attempt to ban all traditional ammunition, including ammunition used at indoor and outdoor ranges. That day is arriving. Assembly Bill 3071 would ban traditional lead ammunition use at all shooting ranges in California, allow only "certified" non-lead ammunition usage and force ranges to post a sign saying lead ammunition is prohibited. NSSF will be devoting its resources to ensure this bill isn't passed.
California Assemblyman David Chiu introduced AB2847, which he contends would make it easier for firearm manufacturers to meet state microstamping requirements by mandating just one location on a bullet rather than two. Except, the technology still isn't reliable. The bill would require a firearm make, model and serial number to be coded on a bullet primer when struck by the firing pin. The reason the technology is unreliable is because it has never proven to consistently leave a legible mark and can be defeated with a piece of sandpaper on a firing pin. New handgun models have not been introduced to California over this unworkable requirement since 2014, creating a slow-rolling gun ban.
On a local level, Alameda city council members voted unanimously to require all legal gun owners to store their firearms in a locked container or with a trigger lock unless the firearm is being physically carried in the home. The ordinance also requires firearm retailers to videotape sales transactions, as well as gun owners whose weapons are stolen or lost to report them missing within 24 hours or face criminal prosecution. State law requires a missing firearm be reported within five days. The new rules allow for Alameda's police chief to decide how many cameras FFLs must have while requiring dealers to keep a year's worth of video footage from each camera onsite and available for police to access at any time. This ordinance contradicts state law and violates California's preemption provisions as well as the landmark Supreme Court Heller decision that held a similar Washington, D.C., storage law as unconstitutional.
Connecticut
Connecticut legislators are seeking to further expand their "first in the nation" red flag law. State Rep. Steven Stafstrom's HB 5448 would expand the eligibility of those who could ask the court for a risk warrant and, thus, make it easier to remove firearms from an individual. Instead of requiring two separate police officers or a state's attorney to obtain a protective order, the new bill would only require one officer or, essentially, any family or household member along with medical professionals. The new proposal would also give judges more discretion in the length of each protective order, while individuals would have to wait 180 days before petitioning the court to get their firearms back. HB 5448 is preliminarily scheduled for a hearing next Friday, March 13.
Members of the Connecticut Sportsmen's Caucus held discussions concerning state Rep. Jillian Gilchrest's HB 5040, a bill that would implement a 35-percent ammunition tax. The bill's sponsor was in attendance during the discussions, describing how she strongly believes the exorbitant tax on law-abiding citizens would be successful in funding programs that would stop felons from committing violent criminals. NSSF's Jake McGuigan, Managing Director, Government Relations – State Affairs, countering her arguments, gave a presentation on the history of the Pittman-Robertson Tax and how this proposed bill would have a detrimental impact on conservation efforts and wildlife restoration throughout Connecticut.
The Connecticut General Assembly has since suspended meeting to prevent COVID-19 infection. NSSF is monitoring to assess the legislature's next steps.
There was some positive news coming out of Connecticut. Firearm and ammunition retailers in the state will remain open as an essential business during emergency orders to close businesses in the state. Gov. Ned Lamont issued guidance designating firearm retailers "essential" businesses necessary remain open while Executive Order 7H is in effect. The order closes non-essential businesses in an effort to control infection from COVID-19. Most firearm manufacturing in Connecticut was already exempted due to essential services to maintain government contracts for small arms to the U.S. military. NSSF worked with the Governor's office and legislators in both chambers of the state General Assembly to ensure this essential service was allowed to continue uninterrupted. This designation of firearm retailers as an essential service allows local law enforcement and individuals to continue to obtain the necessary firearms, ammunition, accessories and safety-related items. During times of emergency, self-protection and protection of loved ones is vital.
District of Columbia
Democratic Washington, D.C., Mayor Muriel Bowser signed emergency legislation to ban so-called "ghost guns," or the sale of unfinished received or 3D printed firearm parts in the District of Columbia. The bill prohibits the issuance of a certificate for "ghost guns," and amends firearm control laws to penalize the possession of such weapons but will expire on June 9 unless the city council takes it up and votes it through. NSSF opposed the ban, noting it is illegal to deal in firearms without a license, to transfer a firearm to a prohibited individual and to deal in firearms across state lines.
Florida
As the Florida legislature finished up its last day of session, numerous antigun bills were defeated. Legislation that would have impacted the firearm industry, including a ban on so-called "assault weapons" and "high-capacity" magazines, would also have mandated a one-size-fits-all approach for how FFLs would have been required to store their firearms during non-business hours. HB 923 and SB 1248 would have required FFLs to lock up all firearms when the business is closed. The options for securing firearms included steel cable or rods, fireproof safes or vaults or a hardened, impact-resistant, locked cabinet. These bills would also have allowed an agent from the Florida Dept. of Agriculture and Consumer Services to inspect any businesses that fall within the scope of the legislation.
Hawaii
Hawaii has advanced numerous gun-control bills that continue to threaten gun businesses and gun owners. NSSF alerted members in February about these egregious bills in the legislature aimed at infringing what few 2nd Amendment rights Hawaiians still possess. The most troubling bills advancing were HB 1902and SB 2519 which ban magazines with capacities over 10 rounds. HB 2736 and SB 2635, if enacted, would prohibit individuals from purchasing ammunition without proof of firearm registration. Given the political realities of Hawaii, it seems certain that U.S. citizens in Hawaii will have their rights severely infringed upon this year.
That's not all. Hawaii politicians want to keep their anti-gun agenda away from public scrutiny. Hawaii's legislature wants to set up a so-called "gun violence" commission funded by taxpayer dollars, but make it exempt from the laws that require disclosure of state records and meetings. State Rep. Chris Lee, who sponsored House Bill 2744 to set up and shield the commission, said, "If we're trying to create laws that are going to stop mass shootings and deter criminals, we don't want to open up the discussion about where our vulnerabilities are to the public." Rep. Lee said the commission would search for possible ways to bring together law enforcement and mental health agencies to share information and resources to prevent such mass murder incidents.
Idaho
Idaho Governor Brad Little signed the Shooting Range Preservation Act into law. The new law creates a dedicated account to cost-share Pittman Robertson excise tax funding, as well as empower the Idaho Department of Fish and Game to work with other government agencies to identify locations for shooting ranges and then build them. NSSF supported the bill in the legislature and visited with the Governor to demonstrate support.
Illinois
Illinois State Police Director Brendan Kelly announced support for Senate Bill 1966, a measure that would increase FOID card fees and mandate fingerprinting of new applicants. Under the bill, new applications for FOID cards, as well as renewals, would now cost $20, up from $10, and include a fingerprinting mandate. Illinois residents, however, are continuing to experience delays in getting their Firearms Owners Identification Cards renewed. The stricter requirements will only add to these delays, due in part to a backlog from $30 million in processing fees being diverted from programs previously designed to streamline the process.
Iowa
Firearms owners in Iowa scored a victory when the "red-flag" bill that Everytown for Gun Safety spent $250,000 to support failed to advance ahead of the deadline. On the same day that hundreds of 2nd Amendment supporters gathered at the statehouse in an effort organized by Iowa Firearms Coalition, Iowa House File 2502 also passed out of the House in a 52-44 vote. HF 2502, formerly HSB 615, would restrict local government power in regulating shooting ranges in the state. It would also limit the ability of local governments to regulate firearm storage and accessories and preclude them from creating restrictions on firearm possession in local government buildings unless they are willing to provide screening and armed security.
Some opposed to the bill cited the expense local governments would face in implementing new security provisions. However, they will only need to do so if they want to restrict the 2nd Amendment rights of their citizens. Sen. Jason Schultz (R-Schleswig) said it well in closing the committee, "Well, freedom isn't free, but it's a heck of a lot less expensive than implementing tyranny. Just go ahead and let law-abiding citizens practice their 2nd Amendment rights and there is no mandate here." NSSF has supported this bill through the process, including testifying in favor of this bill at a subcommittee hearing.
Kansas
NSSF's Firearms Industry Nondiscrimination (FIND) Act was introduced in Kansas as HB 2717. The bill prohibits discrimination against the firearms and ammunition industries that have been denied banking services, payment processing, insurance and other financial services simply because they engage in the business of firearms or ammunition. Kansans employed in the firearms and ammunition industry work to ensure law-abiding citizens can exercise their constitutionally protected freedoms, and politically motivated denials of these services threaten the very existence of these businesses.
Maryland
Given the circumstances surrounding the COVID-19 pandemic, the Maryland General Assembly adjourned its legislative session on March 18, well before its scheduled April 6 adjournment date. Numerous gun-control bills were defeated this session that would have had a negative impact on the firearm industry. SB 816/HB 1257, the "Firearm Dealers' Safety Act," would have put onerous, costly and unattainable requirements on all FFLs but did not advance in the legislative process. Nor did HB 1261, legislation that would have vastly expanded Maryland's current "assault weapons" ban. Unfortunately, HB 4/SB 208 was approved by both chambers and now goes to Gov. Hogan for his consideration. HB 4/SB 208 would require all private sales and permanent transfers of rifles and shotguns be facilitated by an FFL. These bills do allow FFLs to charge "a reasonable fee" for facilitating the transfer. Contact Gov. Hogan today and respectfully urge him to veto HB 4 and SB 208.
Michigan
The Michigan House of Representatives voted in favor of House Resolution 227, reaffirming its commitment to the 2nd Amendment and assuring constituents that representatives will not pass legislation that infringes on the right to keep and bear arms. While resolutions are non-binding, NSSF appreciates the message this resolution sends to the firearm industry and gun owners in the Great Lakes State.
Michigan's Senate, meanwhile, rejected the appointment of former Grand Rapids Mayor George Heartwell to the state's Natural Resources Commission, where he was nominated as Chair. Heartwell has long been an outspoken opponent of 2nd Amendment rights and was a member of the Bloomberg-backed group Mayors Against Illegal Guns. This is the second appointment the Michigan Senate has voted down in the past month. NSSF applauds the Michigan state senators who voted to block this appointment.
Minnesota
Two bills have been introduced in Minnesota that attempt to reduce the use of traditional ammunition by hunters and shooters. House File 3342 would ban the use of lead-based ammunition while hunting small game in wildlife management areas in designated farmland zones. In addition, House File 3394 would mandate that hunters and recreational shooters use "nontoxic ammunition" in special hunts, commissioner-sponsored hunts and shooting clinics. NSSF will continue to monitor and actively oppose these bills.
In other dealings, the Minnesota House of Representatives passed two anti-gun bills that faced bipartisan opposition. The universal background check bill, HF 8 passed in a 69-62 vote, with five House Democratic-Farmer-Labor (DFL) Party members in opposition. The "red flag" confiscation bill, HF 9, passed in a 68-62 vote in which six DFL representatives voted against passage. NSSF opposes both pieces of legislation.
Minnesota Senate Republicans held a press conference in mid-March ahead of the first committee hearing on a package of bills related to firearms. Seven bills were heard and passed in total. The bills included several provisions that would define procedures and due process for the transfer of firearms, increase the penalty for straw purchases, require non-US citizens to provide additional information when applying for a noncitizen permit to carry, close a loophole in the drive by shooting law, and more. The Democratic senators on the committee attempted to amend these bills to include universal background checks and red-flag language, but both attempts were defeated. In the end, all these bills were amended into SF 3866, which passed in a 9-0 vote and referred to the Senate Finance Committee.
Missouri
A firearm business zoning-protection bill in Missouri, HB 2487, has been introduced by state Rep. Justin Hill (R - Lake St. Louis). The policy guards against local zoning authorities who may act to prohibit a firearms-related business from locating in a particular place due to an anti-gun bias. The proposed legislation states that a local zoning authority shall not "prohibit a federally licensed firearms manufacturer, importer or dealer from locating at any place within the jurisdiction where any other business may locate."
Nebraska
A Nebraska Committee heard testimony on and defeated a bill (LB 816) that would have created significant restrictions on firearms purchase and ownership. NSSF's Nephi Cole, Director, Government Relations – State Affairs, testified against the bill in committee prior to its defeat. Nebraska Gov. Pete Ricketts had weighed in, writing in a column, "While Nebraska has a long tradition of protecting 2nd Amendment rights, it important to be vigilant against legislative attempt to erode them."
New Hampshire
The New Hampshire House continued its two-year assault on the 2nd Amendment, with the House passing two anti-gun bills. One is a waiting-period bill, the other a "universal background checks" bill. HB 1101, which would impose a three-day waiting period for firearms purchases, passed the Democratically controlled House by a 184-134 vote, while the "universal background check" bill, HB 1379, passed 196-152. Unfortunately, state legislators ignore the fact that New Hampshire remains one of only three states to not pass FixNICS® legislation, favoring instead to expand background checks and waiting periods when it has incomplete data.
New Jersey
Gov. Phil Murphy continues his haphazard policymaking by proposing increases to more than a dozen gun fees in New Jersey for the third year in a row. Gov. Murphy's proposed state budget is an attack on federally licensed retailers and law-abiding gun owners in the state. He is asking lawmakers to raise the cost of a $2 gun application to $50, a firearm identification card fee from $5 to $100, and both the initial application and renewal fees for a firearm retailer license from $50 to $500, while also implementing a 2.5-percent tax on firearms sales and a 10-percent tax on ammunition sales. Unfortunately, Gov. Murphy is going down the road to restrict a constitutional right to those who cannot afford the outrageous fees, akin to restricting citizens' right to vote. Setting conditions on the 2nd Amendment based on socioeconomic status sets a dangerous precedent for all Americans, and NSSF will work to oppose these outrageous regulations.
New Mexico
New Mexico Gov. Michelle Lujan Grisham has signed his "red-flag" bill into law, establishing a process by which the government can prohibit firearms possession by those who have been deemed by a court to "pose a significant danger of causing imminent personal injury to self or to others." The new law specifies citizens subject to an order may transfer firearms to a willing firearms retailer or law enforcement agency for safekeeping while the order is in effect.
Thirty of the state's 33 county sheriffs adamantly opposed the "red-flag" law as a violation of the citizens' right to bear arms. The governor publicly announced the sheriffs must loyally enforce the new law or they should resign from office. The sheriffs responded by declaring they answer to their constituents in their counties and to the Constitution, not those who hold statewide office. By all indications, this battle is far from over.
In Albuquerque, the City Council passed a substitute version of Council Bill O-20-4, granting the mayor the ability to declare a public health emergency and take specified actions in response. The original proposal included this new power under the existing Civil Emergency Law, allowing the mayor to invoke all existing powers in cases of civil emergency when a public health emergency is declared. The most concerning of these is the ability to close firearm and ammunition retailers. The substitute bill that was ultimately passed placed these new public health emergency powers in an entirely new section of law, ensuring this dangerous power pertaining to the citizens' ability to acquire firearms during a time of civil unrest could not be exercised during a declared public health emergency. To their credit, the council members acted on the concerns expressed by the gun-owning community. NSSF thanks those who responded to our alert and voiced their concerns.
New York
New York's Democratic Gov. Andrew Cuomo recently proposed six gun-control measures in his budget and supports more than two dozen active gun-control measures in the legislature. Cuomo's proposals include sharing mental health data of gun owners with other state departments, prohibiting 80-percent lower receivers and denying firearm permits and licenses to individuals who committed misdemeanors in other states. Amazingly, Gov. Cuomo even supports bringing back the COBIS ballistics imaging system which had cost New York taxpayers millions of dollars without solving a single crime.
That was just the tip of the iceberg. The entire list of 125 bills before the New York State Senate and Assembly is too long to list, but the majority of legislation seems to take aim at law-abiding gun-owners, sportsmen and women and federally licensed retailers—and without public input or hearings. The proposed bills, which will do nothing to stop the criminal misuse of guns, include microstamping, "smart" guns, GPS-enabled firearms, ammunition coding and a 10-day waiting period, among others. Also, A.703, a bill that bans hunting with lead ammunition on public lands, has been passed out of the Assembly Codes Committee. This bill would have huge negative financial impacts on the state, as there would be fewer hunters leading to fewer hunting license sales, a reduction in sales tax and fewer excise tax dollars from the federal government.
Oregon
In a surprise move the Democratic majority abruptly ended the 2020 legislative session in early March, effectively killing all remaining bills including HB 4005 which would require Oregonians to lock up firearms when they're not in "control" of them by imposing a $500 or $2,000 fine for non-compliance. NSSF has been working diligently to kill the anti-firearm bills and previously applauded the Republican's efforts to ensure HB 4005 didn't become law. The governor and Democratic leadership in the legislature have hinted at a special session this year to finish the budget and some other items, but NSSF's Government Relations Team is confident that anti-firearm legislation won't be reintroduced, including the magazine ban and assault weapons ban proposals.
South Carolina
The South Carolina Senate Fish, Game and Forestry Subcommittee canceled its hearing the third week in March due to the COVID-19 pandemic. The subcommittee was scheduled to hear the NSSF-supported House Bill 3800, which would expand South Carolina's apprentice hunting license program. Currently, an apprentice hunting license can be purchased one time, but H 3800 would remove the limitation on how many times an apprentice license can be purchased. Apprentice licenses allow new hunters a "try-before-you-buy" approach, enabling them to get in the field under the direct supervision of an experienced mentor.
Texas
After tragic murders last summer in Texas, the state's House of Representatives and Senate each created their own Select Committee on Mass Violence to contemplate various strategies to prevent similar acts in the future. Unfortunately, virtually all of the focus has been on more government intervention and gun-control policy, not on ways to empower more well-meaning, noble citizens to defend themselves and others. It is as if most Texas policymakers learned nothing from the heroic actions of Stephen Willeford and Jack Wilson, each saving many lives as the good guys with a gun.
Utah
Utah has announced a move to open most of its state parks to hunting and shooting. The decision was made by the Utah State Parks board appointed by Gov. Gary Herbert. This follows a trend of increased support and interest in hunting and the shooting sports by the government in Utah, where the governor also sent the director of the state's Office of Outdoor Recreation to support the NSSF-sponsored Governors Match in Wyoming last August.
In other good news for sportsmen and women, State Rep. Casey Snyder's proposed amendment to Utah's Constitution adding a guarantee for the Right to Hunt and Fish continues to move through the legislature. The Utah Legislature eliminated a final major hurdle to give the public an opportunity to amend the Beehive State's constitution and guarantee citizens the individual right to hunt and fish. The measure, House Joint Resolution 15, was approved by more than two-thirds of the state legislature, now awaits Governor Gary Herbert's signature, and next must gain the approval of Utahns through a ballot initiative. Representative Cary Snyder carried the bill and introduced the measure as a way of "maintaining and protecting that use as the primary tool for wild conservation and a traditional use," as Utah becomes more urban. NSSF supported the effort throughout.
Virginia
NSSF's Trevor Santos, Director, Government Relations – State Affairs, testified before the Virginia Senate Judiciary Committee in opposition to House Bill 961. In a 10-5 bipartisan manner, the committee voted to carry the legislation over—effectively killing it for the current legislative session—and referred it to the Virginia Crime Commission for further study. HB 961 would have banned the future sale and purchase of commonly owned semiautomatic firearms and suppressors, as well as possession of magazines capable of holding more than 12 rounds.
The Virginia General Assembly adjourned for the year, but not before approving numerous Bloomberg-inspired anti-gun bills. The following several bills are now headed to Gov. Ralph Northam's desk for his consideration: HB 2/SB 70, requires all private sales of firearms to be facilitated by a licensed firearm retailer; HB 421/SB 35, allows localities to enact ordinances to prohibit the possession, carry or transport of firearms in any building owned or used by the local authority; public street, alley, sidewalk or public right-of-way; public park, etc., and also repeals the statute that prohibits localities from bringing lawsuits against firearm manufacturers, distributors and retailers; HB 674/SB 240, the Red Flag Law, and HB 812/SB 69, prohibits someone from purchasing more than one handgun within a 30-day period, exempting handgun permit holders. NSSF encourages Virginians to contact Gov. Northam at 804-786-2211 and urge him to veto these bills.
Washington
Bills to limit gun magazines to 10 or 15 rounds and an "assault weapons" ban were top priorities of Washington Gov. Jay Inslee and Attorney General Bob Ferguson this legislative session. However, NSSF's Government Relations Team fought tooth and nail with our membership against these proposals and the Washington Legislature adjourned for the 2020 legislative session without passing either ban. NSSF will continue to monitor these proposals, as the Alliance for Gun Responsibility, which in the past has sponsored successful measures raising the age to purchase semi-automatic rifles, creating a so-called "red flag" laws, expanding background checks, and establishing waiting periods for semi-automatic rifles, has indicated a magazine ban and/or assault weapons ban may be ripe for a ballot measure. The Washington legislature did pass House Bill 2467, which transitions the state from a "partial point of contact" state into a "point of contact" state for all firearm transactions. NSSF encourages the FBI be the point of contact, but HB 2467 directs the Washington State Patrol to create a centralized state system for all firearm transfers that would allow firearm retailers to submit information electronically and receive feedback instantaneously.
Wyoming
The Wyoming Legislature passed a resolution to enable the Wyoming Game and Fish Department to work with the Department of Education to provide hunter education and firearm safety classes to students in Wyoming public schools. The courses could be taught to students who do not come from traditional hunting backgrounds, beginning in primary school, and would instruct students on proper firearm storage and safe handling. NSSF supported this effort as it moved through the process. The resolution now awaits the signature of Governor Mark Gordon before it becomes law.
In other good news, the Wyoming Senate Judicial Committee voted 4 to 1 to move the proposed 2nd Amendment protection Act forward. The bill bars the implementation of additional taxes, stamps, restrictions or further regulations within the state by any entity that might chill firearm ownership. NSSF's Nephi Cole, Director, Government Relations – State Affairs, testified in support of the bill.
Wyoming's Access Yes program, run by the state's Game and Fish Department, opened 2.6 million acres of hunting access, along with another 4,007 lake acres and 80 stream miles for public access to hunt and fish. The program is funded by donations from hunters, anglers and conservation groups to provide easements to what was previously inaccessible private, state and landlocked public lands. Hunters now have access to public lands not enrolled in walk-in and hunter management areas. Every dollar donated, provided through the sale of lifetime licenses, conservation stamps, individual donations and court-imposed restitution fees for convicted wildlife violations paid for nearly 3.1 acres of access.
FEDERAL HAPPENINGS
NSSF's Intervention on Behalf of Industry Is Successful—Court Allows Export Rule to Take Effect
The final rules for the USML to CCL transition (formerly called Export Control Reforms) took effect March 9 after a federal court in Seattle ruled in NSSF's favor of a partial injunction narrowly limited to 3D printing. The efforts of the 23 state attorneys general who sued to enjoin implementation has essentially failed, and the final rules as published by the Trump Administration will enter into force with the exception of the export of technical data related to the 3D manufacturing of firearms or parts.
When the state attorneys general sued to stop the rules from taking effect over unfounded concerns with 3D printing, NSSF led the fight to allow the rules by moving to intervene in the case. NSSF's brief focused on the scope of the remedy (injunction) the court might enter, should the court determine that one was warranted on the merits. NSSF offered alternative language that would allow the court to address the 3D printing issue at a later date, while allowing the bulk of the final rules to take effect without interruption. This was successful.
NSSF has been leading the decade-long charge for the coming changes to regulations governing how our products are exported. After the victory of the Trump Administration publishing the final rules in late January, NSSF has offered training resources for the industry to get up to speed on complying with the new rules. Visit NSSF.org to take advantage of our training resources, including a five-part webinar series hosted by one of the reform's lead architects, Kevin Wolf, and compliance expert Kim Pritula, President of KMP Global Consulting. Access to the series may be found here.
Senator Rounds Introduces Military Spouses 2A Protection Bill
Along with 17 of his colleagues, lead sponsor U.S. Sen. Mike Rounds (R-S.D.) has introduced the Protect Our Military Families' 2nd Amendment Rights Act. This important legislation would allow the spouses of military personnel to be able to purchase handguns in states where they are permanently stationed, or in neighboring states if they have to cross state lines for their duty installation. NSSF proudly supports our military, their spouses and their families. We are proud to support this effort and thank Sen. Rounds for his leadership. Similar legislation was introduced in February by U.S. Rep. Greg Murphy (R-N.C.).
Congressman Introduces Bill to Speed Suppressor Backlog
U.S. Rep. Greg Steube (R-Fla.) introduced H.R. 6126, the End the Normalized Delay of Suppressors (ENDS) Act, in order to shorten the timeline for the ATF to review suppressor Form 4 permit applications. The proposed legislation would place a 90-day limit on the ATF to approve or deny any application for a suppressor in order to be lawfully transferred to a purchaser. It would also require the ATF to provide annual reports to Congressional leadership regarding the timelines on background checks for firearm transfer applications. No companion bill has been introduced in the Senate at this time.
House Dem Files Catch-22 Gun Bill for Ownership
U.S. Rep. Hank Johnson (D-Ga.) introduced H.R. 5717, the Gun Violence Prevention and Community Safety Act, which would, among other things, require gun owners to possess a gun to demonstrate hands-on safety testing with a gun before an individual could purchase a gun. That's right. Americans would be required to have one to show they can buy one. That would strangle out new gun owners. U.S. Sen. Elizabeth Warren (D-Mass.) introduced similar legislation, S. 3254, earlier this year. NSSF opposes both bills.
Bills to Remove Tracing Data Protections, Create National Registry Introduced
U.S. Sen. Bob Menendez (D-N.J.) and U.S. Rep. Barbara Lee (D-Calif.) filed companion bills, S. 3299 and H.R. 5917, respectively, in both the U.S. Senate and House of Representatives that would undermine the Tiahrt Amendment, which protects firearms tracing data from being made public. That amendment not only protects gun ownership information from being released to the public, it protects the lives of law enforcement officers and the integrity of undercover operations. NSSF vigorously opposes this legislation.
NSSF Pans Bill to Retain NICS Data
NSSF's Larry Keane dismissed legislation introduced by U.S. Rep. Jimmy Panetta (D-Calif.) to retain NICS data on those checks that go beyond the 89-day limit if not resolved. "Retaining records of Americans who exercise their 2nd Amendment rights beyond the congressionally prescribed 89 days will not help NICS to have the resources it needs to complete all background checks within three business days," Keane said. NSSF instead pushes for more resources for the FBI to ensure the accuracy of the background check system. Of the tens of millions of background checks submitted annually, 91 percent are completed immediately. The remaining nine percent are "delayed." Eighty-eight percent of those delayed are resolved within three business days and 94 percent are resolved in 10 business days. Just 2 percent are unresolved, and only .01-percent of transferred firearms are referred to the ATF for retrieval because the purchaser turned out to be a prohibited person.
Representative Brooks Introduces Lawful Interstate Transportation of Firearms Act
U.S. Rep. Mo Brooks (R-Ala.) has introduced H.R. 5935, the Lawful Interstate Transportation of Firearms Act. Currently, the Firearms Owners Protection Act (FOPA) allows Americans to transport their legally owned and lawfully purchased firearms without having to worry about being pulled over and arrested. Rep. Brooks' bill expands upon the protections granted within FOPA to include ammunition and magazines, as well as necessary temporary transit stops that might include overnight stays, fuel stops or health emergencies. The bill currently has 13 original cosponsors.
OTHER NEWS OF NOTE
Shooting USA Launches New Products Showcase
Shooting USA's Jim Scoutten announced he will expand show production in order to help showcase new firearm products, following the NRA's announcement to cancel its Annual Meetings over concerns of COVID-19. "We can help when the public is being urged to stay home, as our combined distribution reaches deeply into all areas of the country and Canada, especially into C- and D-population counties that are not served by video-capable internet, cable or DSL," Scoutten stated. "We're uniquely positioned to help the firearms and accessory industry during these times, as people are self-quarantining and improving their home defenses."
ATF Seeking New Firearms Enforcement Officers
The Bureau of Alcohol, Tobacco, Firearms and Explosives is seeking firearms enforcement officers in the Office Enforcement Programs and Services (EPS), Firearms & Ammunition Technology Division (FATD), Firearms Technology Industry Services Branch (FTISB) and/or Firearms Technology Criminal Branch (FTCB), in Martinsburg, West Virginia. Interested individuals can find more at the USAJobs.com listing.