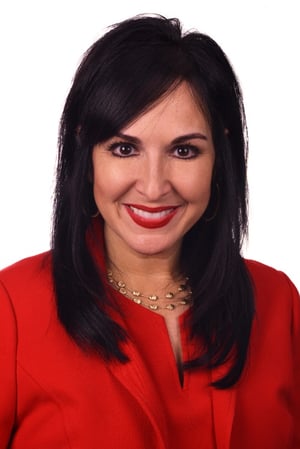 Baton Rouge, La.—Lipsey's, a nationally renowned firearms distributor, is pleased to announce the appointment of Laurie Lipsey Aronson to the National Shooting Sports Foundation's (NSSF) Board of Governors.
A lifelong firearms advocate, Aronson has served on many boards, including her current position as Chairwoman of the National Association of Sporting Goods Wholesalers (NASGW). She also remains active with several industry organizations, including the American Suppressor Association (ASA) and the Congressional Sportsmen's Foundation.
Aronson's election to the NSSF's Board of Governors was met with elation. "I am honored to have been asked to join NSSF's Board of Governors. I will be sitting amongst the wonderful leaders in our industry, and I look forward to working with them."
Lipsey's family ties and storied history as a sporting goods wholesaler dates back over 60 years. Aronson has worked in nearly every role in the business and became President & CEO in 2002. Today, Aronson assumes the role of Chairwoman & CEO and leads a 150-member team that continues to grow one of the largest single location firearms distributors in the country.
In addition to her executive leadership, Aronson enjoys being active with charitable projects that span from the national level to supporting local causes including area hospitals and law enforcement.
Laurie Lipsey Aronson's election to the board is effective immediately.
Located in Baton Rouge, Lipsey's formed initially as a wholesale hunting and fishing distributor in 1953. Today, Lipsey's is one of the largest independently owned firearms distributors in the country, offering a full catalog of firearms, NFA items, and accessories. With a committed focus on relationships, Lipsey's provides value to federally licensed dealers and the industry's top manufacturers. The "AIM HIGHER" company motto focuses on innovative product development, distribution, and dedication to family, community, and industry.