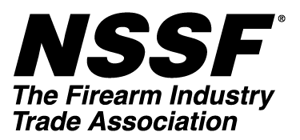 While there has been little meaningful federal legislative action on firearms recently in Washington, D.C., all efforts remain focused on ensuring President Joe Biden's nomination of David Chipman to lead the Bureau of Alcohol, Tobacco, Firearms and Explosives (ATF) is defeated. This includes the first-ever TV ad from the firearm and ammunition trade association opposing Chipman's confirmation. All 50 U.S. Senate Republicans have come out against supporting Chipman as director, but a handful of Democrats are undecided. Sens. Joe Manchin (D-W.V.), Jon Tester (D-Mont.), Bob Casey (D-Pa.), Angus King (I-Maine), Kyrsten Sinema (D-Ariz.) have not indicated how they may vote. Sen. Dick Durbin (D-Ill.), Chairman of the Senate Judiciary Committee, acknowledged Chipman "has a lot of issues" and faces a difficult path ahead. Industry efforts are ongoing to ensure Chipman's nomination does not proceed and all voters in these states are encouraged tell their senators to oppose him as well.
State legislative sessions have now mostly wrapped up, but that means June was fairly busy regarding industry-related legislation. A thorough snapshot is included below, including Louisiana holding a rare veto override special session to address two key firearm-related bills, gun show restrictions in California, West Virginia eliminating firearm and ammunition sales taxes and more. There is also a major problem with Connecticut's state-based firearm background check system that state officials have yet to address. Catch up on state-level news below.
Don't forget! August is National Shooting Sports Month® (NSSM) and was developed by NSSF to celebrate, share and invite newcomers and grow participation in the shooting sports. State legislatures and governors are celebrating too, issuing a series of proclamations of their own to mark the shooting sports in their states. Retailers should click here for more information and all the resources you need on how you can help grow the industry as well!
Here's July's round-up of what NASGW members should keep on their radar from July:
Around the States
Arkansas
Arkansas Republican Gov. Asa Hutchinson signed an official National Shooting Sports Month proclamation. Gov. Hutchinson's official proclamation celebrated the 7,113 jobs supported by the firearm industry, including a 2020 economic impact of more than $1.6 billion. Hunters and sport shooters in Arkansas supported conservation efforts by buying firearms and accessories, leading to $11.5 million Pittman-Robertson funds for wildlife management and conservation projects.
California
The California Assembly's Public Safety Committee advanced SB 264, which would prohibit firearm or precursor part sales on state government owned property. Bill proponents testified this would improve public safety and curtail illegal gun trafficking, which couldn't be further from the truth. NSSF's Government Relations – State Affairs team testified that under California law, gun show firearm sales must be conducted by a licensed firearm retailer who is present and provides such services there. That retailer also must maintain possession of any firearm for California's mandatory 10-day waiting period. No firearms are delivered to prospective buyers/transferees at a gun show. State Sen. Dave Min, SB 264's author, revealed the bill is really meant to limit Second Amendment rights when he stated, "Even if no illegal or unlicensed firearms or ghost guns were sold at gun shows, there still is a compelling case to end these shows on public property. Gun shows are held for one purpose: to sell as many guns and as much ammunition as possible. And this has been deadly for California communities." Also in the Golden State, nearly 1.2 million law-abiding Californians bought a firearm in 2020 and the ranks have grown more in 2021. They had good reason but their purchases may now cost even more. Gun control cheerleaders and their media allies are heralding a new "innovative" achievement as a shining example that city officials in San Jose, Calif., believe is needed to offset the costs of criminal violence. That misplaced focus has nothing to do with stopping criminals. NSSF industry data revealed the average gun buyer in 2020 spent close to $600 and San Jose gun owners are being forced to pay even more just to exercise a Constitutionally-protected right.
Connecticut
NSSF challenged Connecticut's Emergency Services and Public Protection Commissioner Jay Rovella over a botched software upgrade to the state's point-of-contact background check system that is causing drastic delays, and even outages for firearm retailers in the state. The state planned the software upgrade but didn't coordinate with industry or retailers as has been the pattern in other states and even the Bureau of Alcohol, Tobacco, Firearms and Explosives (ATF). The roll-out caused retailers to be unable to reach the state's background check system to facilitate firearm transfers, effectively shutting down business and denying residents their Second Amendment rights. NSSF has been pressing the commissioner's office for answers, but they have yet to provide them. NSSF is continuing to work for a resolution.
Delaware
Delaware legislators were working on a pretty egregious bill to ban standard capacity magazines that ended up going nowhere because for some legislators, it just wasn't bad enough. The state Senate approved a bill banning magazines capable of holding over 17 rounds. The state House of Representatives reworked the bill to ensure it didn't outlaw standard capacity rifle and pistol magazines sold with firearms. It would have outlawed the sale of aftermarket magazines that exceeded capacity limits. That wasn't good enough and the legislation died when the session ended. Along with it, so did a bill requiring fingerprints, training and state permission to purchase handguns.
Georgia
Georgia Republican Gov. Brian Kemp signed a National Shooting Sports Month official proclamation highlighting the firearm industry. Gov. Kemp celebrated the $2.1 billion economic impact the shooting sports supports in Georgia, which employs nearly 11,000. The Peach State received more than $21 million in conservation funding through Pittman-Robertson and the hunting and shooting sports are enjoyed by millions of Georgia residents every year.
Hawaii
Hawaii's Democratic Gov. David Ige signed two gun control bills into law, including a ban on possessing home-built firearms, which adds onto the previous law that banned the manufacture of them. Another law requires Hawaii residents to lock firearms if there is a minor under 18 in the home, raising it from the previous requirement of 16-years-old. Hawaii has among the strictest gun control laws in the nation and is currently defending the state's "may issue" concealed carry permit law, which all but denies law-abiding citizens the right to bear arms outside the home. The case, Young v. Hawaii, has been petitioned to the U.S. Supreme Court.
Louisiana
Louisiana's legislature convened for the first veto override session in modern history. The hope was that Democratic Gov. John Bel Edwards' veto of NSSF-supported HB 597, the Firearm Industry Nondiscrimination (FIND) Act, would be overridden. The bill, sponsored by Republican state Rep. Blake Miguez, prohibited large corporations that discriminate against the firearm industry from contracting with state and local government entities. They would not be allowed to profit from the tax monies while using those profits to eliminate gun rights. It became clear early in the override session that the governor had persuaded most, if not all, of the 10 Democrats who initially voted for the bill to help sustain his veto of the FIND Act and 27 other bills. When the two-day session ended, none of the vetoes were overridden.
Michigan
Michigan was one of just seven states that refused to designate the firearm industry as "essential" during 2020's COVID-19 shutdown orders. A pair of bills have been introduced in the Michigan House of Representatives to ensure that doesn't happen again. HB 5187 and HB 5188 would amend the "Emergency management act" and "Public health code" respectively, to disallow future emergency orders that would "prohibit, suspend, or limit" the firearm industry and Second Amendment rights of Michigan residents. They would protect the "otherwise lawful possession, carrying, display, sale, transportation, transfer, defensive use, or other lawful use" of firearms and ammunition, along with their components and accessories during a declared emergency. They would also prohibit the registration or seizure of those items. Finally, Michigan's strong outdoor heritage would be safeguarded by provisions protecting the shooting sports, firearm training, hunting, fishing, and trapping during emergencies.
Minnesota
The Minnesota Omnibus Environment and Natural Resources Policy and Finance Bill, otherwise known as SF 20, was sent to Democratic Gov. Tim Walz and signed into law during a special session of the Minnesota legislature. It has become the norm in recent years for Democratic legislators in the state to attempt to restrict the use of lead ammunition. This year, NSSF was successful once again in defending against those misguided attempts. As has been the case in previous years, the Republican-controlled majority in the Senate was key to removing anti-traditional ammunition language from the omnibus bill. The final bill included language to fund a "shooting sports facility grant" program in the amount of $400,000 over two years.
Mississippi
Mississippi Republican Gov. Tate Reeves celebrated the Magnolia State's hunting and shooting sports traditions by signing an official proclamation marking National Shooting Sports Month. Mississippi is a major contributor to the success of recreational shooting and hunting by employing more than 4,800 jobs related to the activities. The firearm industry's economic impact contributed over $900 million to the state's economy in 2020. Mississippi also received more than $10 million last year in Pittman-Robertson funds to support conservation and wildlife management projects.
Nebraska
Nebraska Republican Gov. Pete Ricketts signed an official National Shooting Sports Month proclamation. Gov. Ricketts highlighted the $650 million economic impact the industry has in the state. Nebraska received $9 million in Pittman-Robertson funds in 2020, supported by shooting sports enthusiasts purchasing firearms, ammunition, hunting supplies and licenses.
New Jersey
New Jersey's Department of Environmental Protection Commissioner Shawn LaTourette has not signed off on the updated Comprehensive Black Bear Management Plan and without such a plan, the Fish and Game Council cannot set a hunting season. The management plan that was in place expired and since the commissioner is abdicating his responsibility to perform his duties, he is effectively shutting down bear hunts in the state. Fish and Game Council member Phil Brodhecker said, according to New Jersey Herald, that he has been told LaTourette "hasn't even read it. This is all politics." New Jersey has among the country's densest bear populations, with as many as two or three bears for every square mile in the northwestern part of the state.
New York
The Heritage Foundation's Amy Swearer took apart Democratic Gov. Andrew Cuomo's recently-signed public nuisance law that targets lawful firearm manufacturers and retailers for lawsuits over the crimes committed by non-associated third parties – commonly known as criminals. Swearer listed out 11 examples of Americans across the nation, including in New York, lawfully using firearms to defend themselves. "Attacking the gun industry—which overwhelmingly serves the legitimate function of facilitating peaceable citizens' exercise of their constitutional rights – is not going to make the nation safer from gun-related violence," Swearer wrote. "Attacks on gun manufacturers, however, make it harder for Americans to protect themselves when the government can't or won't be there in time to help." On the ground, local firearm retailers are raising their voices and speaking out. Allstar Tactical, based in Greece, N.Y., is concerned the law could force them to go bankrupt. Allstar is a firearm retailer and manufacturer of AR-15 style rifles, or Modern Sporting Rifles (MSRs), as well as other firearms and accessories. Owner Mike Centola painted a bleak picture for his business regarding the new law, saying, "For a small manufacturer like us, we carry insurance but, you know, [that] certainly could bankrupt a small business easily." Centola added, "It seems like, instead of holding the actual criminal liable for what they did, they're now grasping at straws to hold the manufacturer more liable." The firearm industry trade association is challenging to overturn the law.
North Dakota
City officials in Fargo, N.D., are attempting to block firearm retailers from selling guns from their homes. They're determined enough that they've decided to head to court to defend a recently-passed law that's being challenged. That's despite the advice from the city attorney who is saying it's a losing cause and will put the city on the hook to pay legal fees. Fargo's city attorney is telling city commissioners that there's nothing illegal about license holders operating from their homes. Bearing Arms reported the city isn't attempting to shut down brick-and-mortar gun stores, or at home furniture sales, but has picked a fight with a perfectly legal and regulated retail operation.
Ohio
Ohio Republican Gov. Mike DeWine celebrated the Buckeye State's hunting and shooting sports traditions by signing an official proclamation marking National Shooting Sports Month. Ohio is a major contributor to the success of recreational shooting and hunting by employing more than 12,000 jobs related to the activities. The firearm industry's economic impact contributed over $1.7 billion to the state's economy in 2020. Ohio also received more than $13.5 million last year in Pittman-Robertson funds to support conservation and wildlife management projects.
Pennsylvania
Two Pennsylvania lawmakers want to bring California-style gun control legislation to the Keystone State. Democratic state Reps. Manuel Guzman and Stephen Kinsey plan to introduce legislation that would require ammunition manufacturers to serialize ammunition and establish a registry to track it. It's a tremendously burdensome technological mandate. Guns.com reported the mandate would, "'force a slowdown in the production process – the likes of which would turn one day's worth of production into a nearly four-week effort,' a prospect that could force 'major ammunition manufacturers to abandon the market' due to declining profitability. The smaller amount of serialized ammunition that made it to the market 'would be faced with substantial price increases.'"
Rhode Island
In what could only be described as a last-ditch effort to pass watered-down antigun legislation, the Rhode Island legislature found a way to make everyone angry, even having a sponsor withdraw her mandatory safe storage bill which was amended to give tax credits for purchasing safes. The three bills that passed are a prohibition on the concealed carry of guns on school grounds, except by police and security guards, a ban on straw purchases of guns (already federal law) and enhanced gun-crimes reporting by the attorney general. In the end, the antigun Democrats were angry that a bill to limit magazine capacity to 10 rounds along with a ban on all modern sporting rifles (MSRs), did not move forward. The contentious committee hearing earlier this week needed unprecedented votes from leadership with Democratic Senate President Dominick Ruggerio and Democratic Senate Majority Leader Michael McCaffrey, moving the school gun ban out of Senate Judiciary Committee.
South Carolina
South Carolina's Department of Natural Resources officials put out the call to all hunters. They wanted to hear about hunters' thoughts on Sunday hunting on public lands. Sunday hunting is legal on private property in South Carolina, but still forbidden on public lands. State game officials are considering a change for state Wildlife Management Areas (WMAs). A brief survey is available online for South Carolinians to offer their opinions. Only Maine and Massachusetts have outright bans but several states, including South Carolina, still have some Sunday hunting restrictions.
Tennessee
Tennessee Republican Gov. Bill Lee signed a National Shooting Sports Month official proclamation recognizing the positive impacts of the shooting sports and hunting industries. Gov. Lee highlighted the strong firearm history, traditions and culture in Tennessee and celebrated the 7,800 industry-related jobs and $1.07 billion economic footprint the industry brings to the state. Tennessee also received more than $19 million in Pittman-Robertson funding to aid in wildlife management and conservation projects.
Washington, D.C.
The nation's attention was drawn to Washington, D.C., last weekend and not because of politics. Criminals exchanged gunfire right outside Nationals Park, the Major League Baseball stadium in the nation's capital. The proximity of the incident to the stadium, though, and media elites who attended the game brought increased attention. During a time of heightened criminal violence and a mayor and city council who support defunding the police, one thing remains crystal clear, criminals ignore and break laws, despite Washington, D.C., having among the nation's strictest gun control policies. Law-abiding D.C. residents are limited when it comes to options to exercise their Second Amendment rights to protect themselves.
West Virginia
West Virginia Republican Gov. Jim Justice celebrated the hunting and shooting sports traditions by signing an official proclamation. In West Virginia, Gov. Justice highlighted the $194 million economic impact the industry generates, including employing more than 1,600 West Virginians. More than $6.8 million Pittman-Robertson dollars went to West Virginia in 2020 to aid with conservation and wildlife management projects. Also in good news for the Mountaineer State, buying guns and ammunition in West Virginia just became more affordable. The state law to do away with state taxes on firearms and ammunition went into effect July 1. "If you are going to buy that $2,000 rifle, it's going to be $120 cheaper here in West Virginia than compared to our neighboring states," said Republican Delegate Gary Howell to WOWK TV. The savings aren't just at the gun counter. The law passed earlier this year, House Bill 2499, allows for tax credits for firearm and ammunition manufacturers. "If they do a $1 million piece of equipment, we will tax it as if it's a $50,000 piece of equipment. That's to encourage investment in the state," said Delegate Howell.
Federal Happenings
NSSF Welcomes U.S. Senate Introduction of FFL Protection Act
NSSF welcomes and fully-supports U.S. Sen. Lindsey Graham's (R-S.C.) introduction of S. 2449, the Federal Firearms Licensee Protection Act. The legislation would strengthen and enhance criminal penalties for thefts of firearms from federally licensed firearm retailers (FFLs). This legislation is a clear message to those violent criminals who burglarize and steal or rob guns from firearm retailers that community safety is a national priority. This bill helps provide for safer communities, assists law enforcement and protects the livelihoods of firearm retailers. "Criminals targeting licensed firearm retailers to steal guns from are on notice. Congress will not tolerate criminals who victimize these lawful businesses to further prey upon and threaten our communities," said NSSF's Larry Keane.
Federal Appeals Court Strikes Age-Based Gun Bans
The U.S. Court of Appeals for the Fourth Circuit stuck down the 1968 Gun Control Act's prohibition on adults under the age of 21 buying handguns as unconstitutional. A three-judge panel ruled 2-1 that the Second Amendment is just as important as other civil rights and the government hasn't shown a need to deny adults who exercise all other rights the ability to exercise this particular right. "Despite the weighty interest in reducing crime and violence, we refuse to relegate either the Second Amendment or 18- to 20-year-olds to a second-class status," Judge Julius Richardson wrote for the majority, according to Roll Call. The decision is almost certain to be appealed for an en banc, or full court hearing by the U.S. Justice Department. NSSF will continue to monitor
25 GOP Senators, 26 GOP AGs File SCOTUS Briefs Supporting 2A, Concealed Carry
Republican U.S. Senators and state Attorneys General weighed in with amicus briefs in the pending NYSPRA v. Corlett case, a challenge to New York's restrictive and arbitrary concealed carry permitting scheme. NSSF filed its own amicus brief supporting the challenge. "Legislators – whether in Albany or Washington D.C. – have neither the power nor the authority to second-guess the policy judgments made by the Framers and enshrined in the Constitution," wrote Sen. Ted Cruz (R-Texas) and his colleagues in the amicus brief. Republican Attorneys General Mark Brnovich of Arizona and Eric Schmitt of Missouri are co-leading the group of 26 states supporting the challenge. "Law-abiding citizens should not require the consent of faceless bureaucrats to exercise their right to keep and bear arms," AG Brnovich said. "New York cannot override the Second Amendment or the natural right of self-preservation. I will continue to vigorously protect Americans' constitutional rights."
N.Y. Rep. Tenney Leads 168 Republicans in SCOTUS Amicus to End N.Y.'s 'May Issue' Law
New York is among eight states that limits the right to carry a concealed firearm in public, but N.Y. Republican U.S. Rep. Claudia Tenney is taking the lead urging the U.S. Supreme Court to overturn the 110-year-old "may issue" concealed carry permit law. Rep. Tenney, along with 168 Republican co-signers, filed an amicus brief backing the New York State Rifle & Pistol Association v. Corlett lawsuit against New York, arguing that the law denying concealed carry licenses to law-abiding citizens based on arbitrary criteria determined by the state is a violation of Second Amendment rights. The Supreme Court has already agreed to hear the case. "Everybody is very interested in it. This would probably give some clarity on a national level as to the ability to restrict Second Amendment rights when it comes to concealed carry, particularly outside the home," Rep. Tenney said.
37 Republicans Demand Biden Administration Reverse Course on Frame or Receiver Proposal
Over three dozen Republican Members of Congress signed a letter to President Joe Biden's Department of Justice (DOJ) and Bureau of Alcohol, Tobacco, Firearms and Explosives (ATF) demanding the administration rescind the proposal to redefine firearm frames and receivers. "This proposed rule is alarming and would give the ATF extraordinary power over the firearm industry," the letter reads. "The proposed rule exceeds the ATF's congressionally granted authority by creating definitions for terms and concepts that do not appear anywhere in the statute." The letter warns that the proposed rule robs Americans of their fundamental Second Amendment rights by a government bureaucracy that eliminates the ability for firearms to be built in the home.
Bipartisan Conservation Bill introduced in Senate
Legislation to fund state fish and wildlife agencies' action plans and to proactively conserve at-risk species was introduced in the U.S. Senate by Sens. Martin Heinrich (D-N.M.) and Roy Blunt (R-Mo.). The Recovering America's Wildlife Act, S. 2372, would, "invest in proactive, on-the-ground conservation work led by states, territories, and Tribal nations to support the long-term health of fish and wildlife habitat all across America," according to the press release issued by the senators. The U.S. House of Representatives' version was introduced earlier this year by Reps. Debbie Dingell (D-Mich.) and Jeff Fortenberry (R-Neb.).
House Committee Releases Justice Department Spending Bill
The U.S House of Representatives advanced its FY 2022 Commerce, Justice and Science (CJS) appropriations bill, which contains priority concerns for the firearm industry. NSSF has been working with appropriators since February to make sure all agencies, including FBI's National Instant Criminal Background Check System (NICS) and the Bureau of Alcohol, Tobacco, Firearms and Explosives (ATF) receive the appropriate funding levels to provide adequate customer services for the firearm industry. NSSF will continue to monitor and respond to any amendments that could prove to be problematic for the industry.
Congress Spending $10M to Combat CWD
The U.S. House of Representatives Appropriations' Agriculture Subcommittee will appropriate $10 million for FY22 cervid health activities for the Animal and Plant Health Inspection Service (APHIS) to allocate funds directly to state wildlife departments, agriculture departments, research institutes and universities and Native American Tribes. Those entities will use the funds to further develop and implement Chronic Wasting Disease (CWD) management and response activities, including surveillance, testing and indemnity as part of an overall management plan. The funds may also be used to develop and evaluate CWD control tools, methods and strategies. This is a $1 million increase above FY21 enacted for Equine, Cervid, and Small Ruminant Health.
NSSF Profile Q&A: U.S. Rep Byron Donalds
U.S. Rep. Byron Donalds (R-Fla.) grew up in Brooklyn, New York, and wasn't raised around hunting or recreational shooting. It wasn't until he was an adult with a family to protect that he understood the importance of firearms, the Second Amendment and proper gun etiquette. Now, he's a proud legal gun owner and makes it a point to teach his sons gun safety. "Teaching them the importance of gun safety, and how to properly handle a firearm – they are all important life lessons and fond memories that I am blessed to share with my sons," Rep. Donalds said.
Congresswoman Says Carrying Her Gun is 'Empowering'
U.S. Rep. Nancy Mace's (R-S.C.) home was recently vandalized and she isn't sitting back for another chance to be a victim in a worse situation. Rep. Mace spoke with Fox Business's Maria Bartiromo about the process of obtaining her concealed carry permit and carrying a firearm every day while home in the Palmetto State. Of the process and why she did so, Rep. Mace said, "And I have to tell you, as a mom, as a single mom, it's one of the most empowering things I have done. I've also had an opportunity to teach my kids about gun safety. I think that's really important so they're not afraid." Rep. Mace previously tweeted pictures of her practicing at a shooting range and is working through the process of obtaining her concealed carry permit for Washington, D.C., as well
Rep. Good Introduces the PISTOL Act
U.S. Rep. Bob Good (R-Va.) introduced legislation to curtail bureaucratic overreach on the Second Amendment rights of law-abiding Americans. The Protecting Individual Sovereignty Through Our Laws Act, or PISTOL Act, would prevent the Biden administration from regulating pistol braces by clarifying that what constitutes a pistol is not subject to bureaucratic interpretation. The bill, H.R. 3823, would also stop the Department of Justice (DOJ) from instituting a proposed rule classifying brace-equipped pistols as Short-Barreled Rifles (SBRs) under the National Firearms Act (NFA), forcing existing owners to pay an additional $200 tax and submit additional paperwork and extensive background checks or become criminals for refusing to do so. "The right to keep and bear arms is not subject to arbitrary regulation, especially when the law was never intended to apply to firearm accessories," said Rep. Good.
Bill Introduced to Remove Short Barrel Shotguns from NFA
U.S. Rep. Jeff Duncan (R-S.C.) introduced legislation to remove Short-Barreled Shotguns (SBSs) from the National Firearms Act. Currently SBSs require owners to pay an extra $200 tax and pass additional background checks, supply fingerprints, photos and notify local law enforcement. Rep. Duncan's bill, the No Frivolous Applications for Short-Barreled Shotguns (NFA SBS) Act, H.R. 4312, would treat all shotguns as long guns. After introducing his bill, Rep. Duncan said, "With well-known gun control activist, David Chipman, one step closer to his confirmation as head of the ATF, the time to stop Biden's anti-gun agenda is now."
Bill Introduced to Mandate Retailer Firearm Storage Requirements
U.S. Rep. Joe Morelle (D-N.Y.) introduced H.R. 4423, the Gun Theft Prevention Act, that would set federal "one-size-fits-all" storage mandates and punish retailers by threat of losing their license if they are repeatedly targeted by criminals stealing firearms. The legislation would increase retailer inspections by the Bureau of Alcohol, Tobacco, Firearms and Explosives (ATF), and require gun owners to report when a firearm is stolen under the threat of penalty. NSSF opposes unenforceable mandates and unfunded ATF requirements. NSSF already has a partner program with the ATF called Operation Secure Store® that aims at voluntary security upgrades at firearm retailers that are layered, affordable and customized to each location.
Dem. Rep. Wants States to Create Own Background Check Systems
U.S. Rep. Madeleine Dean (D-Pa.) introduced a bill that would urge each of the 50 states to create their own point-of-contact background check systems for firearm purchases, rather than use the FBI's National Instant Criminal Background Check System (NICS). The Background Check Point of Contact Act of 2021, H.R. 4246, would also force states to institute a longer 10-day waiting period while background checks are processed. "This is a necessary and lawful way to ensure everyone's background check is completed before they are able to complete the purchase of a gun," Rep. Dean said. More than 90 percent of all background checks are completed within minutes and 90 percent of the remaining 10 percent are resolved within the three-day Brady Act window
Congress Sees 3D Printed Gun Ban Bill Reintroduced
Bills to ban the 3D printing of firearm parts were introduced in both the U.S. House of Representatives and U.S. Senate. While the bills aren't being debated at the moment, it sets up not just a clash for Second Amendment rights but also First Amendment rights, since the bills seek to ban the distribution of blueprints and instructions of how to 3D print firearm parts. Sens. Ed Markey (D-Mass.) and Bob Menendez (D-N.J.) introduced the 3D Printed Gun Safety Act and Rep. Ted Deutch (D-Fla.) introduced similar legislation in the U.S. House of Representatives. The legislation would prohibit the online distribution of blueprints and instructions that allow for the three-dimensional (3D) printing of firearms
News from NSSF
NSSF Adjusted NICS Figures Mark Second Strongest June
June's NSSF Adjusted National Instant Criminal Background Check System (NICS) figures topped 1.2 million, making it the second strongest June on record, only behind the outsized figure of 2.1 million a year ago. Summer months are traditionally slower for sales, but these indications, along with continued bare shelves and display cases at firearm retailers, show demand is still strong. "The Biden administration is determined to use every lever within reach to stifle and disrupt the free exercise of Second Amendment rights, which begin with the ability of citizens who obey the law to freely approach the gun counter," NSSF's Mark Oliva said to media. "Americans aren't buying it. Instead, they continue to buy guns." Other media continue to tell the story how gun sales aren't slowing down.
NSSF Talks to Fox & Friends First About Chipman, Conn.'s Problematic Background Checks
NSSF's Mark Oliva spoke with Fox & Friends First's Todd Piro about the growing opposition to confirming David Chipman to become the director of the Bureau of Alcohol, Tobacco, Firearms and Explosives (ATF). Oliva explained that the Biden administration would have Chipman push a gun control agenda through regulation as a bludgeon against the firearm industry and bypass Congress's legislative authority. Oliva also explained that Connecticut's ongoing background check system problems are continuing to cause hours-long delays and even outages by retailers in the state. NSSF reached out to state authorities a week ago for a resolution and has yet to receive an answer.
Gustafson v. Springfield Arguments Set
Oral arguments for Gustafson v. Springfield are scheduled for Pennsylvania's Superior Court on Aug. 24. Livingston Law Firm is arguing the case via video conference on behalf of the firearm industry. The court will consider the Constitutionality of the Protection of Lawful Commerce in Arms Act (PLCAA) which was decided by a Superior Court panel to be unconstitutional and later vacated by the court in anticipation of this en banc, or full court hearing. The PLCAA has always been found to be Constitutional by appellate courts and has been argued as Constitutional by the Department of Justice (DOJ). The case stems from an instance of a teen negligently handling a loaded firearm that subsequently caused the death of another teen. The plaintiffs argue the firearm was defective since it was enabled to fire with the magazine removed. The teen was charged and convicted of involuntary manslaughter, which PLCAA forbids defective design claims where the discharge of the firearm is "caused by a volitional act that constituted a criminal offense." NSSF will update as this develops.
New Poll Shows Americans Don't Support Gun Control
Bearing Arms reported on yet another new poll that shows support for gun control dropping. In this particular poll, Americans were asked, "Do you agree or disagree with this statement: America's founders explicitly wanted an armed citizenry to keep potentially tyrannical governments in check?" A clear majority of 54 percent agreed or strongly agreed, while only 26 percent disagreed. The new polling shows a similar decline of support for gun control as several other recent polls and comes at a time when gun control efforts from President Joe Biden and in Congress have largely stalled, and voters are closely watching whether their home state senators will listen to them and oppose David Chipman as director of the Bureau of Alcohol, Tobacco, Firearms and Explosives (ATF).
Washington Post: Anti-Gunners Crossed Over for Safety Concerns
The Washington Post reported that millions of first-time gun buyers last year actually used to hold deeply-seated antigun beliefs, but that all changed when their personal safety became a critical concern during the rise in crime. "It really was a perfect storm of concerns," NSSF's Mark Oliva explained of the conditions for meteoric increases in firearm sales. "It didn't matter if you were Democrat or Republican, White or Black," said Michael Cargill, who is Black and owns Central Texas Gun Works in Austin. Brandon and Charrie Wexler, owners of Wex Gunworks in Delray Beach, Fla., explained "we got a massive increase in women, Blacks, Asians, transgender people." The influx began when politicians called to defund the police. Gun control calls are contributing to higher sales too. "The more an administration talks about gun control, the more you're going to hear cash registers ring," Oliva said.
Congressional Sportsmen's Caucus Shoots Annual Clays Competition
Over 30 U.S. members of the bipartisan Congressional Sportsmen's Caucus took part in the annual Congressional Clays Competition in Maryland. The event was hosted by the Congressional Sportsmen's Foundation, of which NSSF is a member. Team Republican bested Team Democrat with a tallied score of 286-191. U.S. Rep. John Rutherford (R-Fla.) took honors as "Top Gun" Member of Congress. The Congressional Sportsmen's Caucus has a shared mission of protecting and advancing hunting, angling, recreational shooting, and trapping and the annual Congressional Clays Competition is one of the most widely attended events on their calendar.
Remington Ammo is Cranking Out Product
The combination of existing gun owners and millions of new first-time firearm buyers joining the gun owning community during the past 18 months has ammunition hard to find. Remington Ammunition President Jason Vanderbrink has one message for all gunowners: "We're working 24/7 so you can find Remington ammo back on the shelf at your local retailer." The nationwide ammunition shortage has gained attention. June marked the second highest National Instant Criminal Background Checks System (NICS) figures for that month, only behind 2020's record breaking June. "We will never sacrifice our quality to get more ammunition out the door," Vanderbrink continued. "But rest assured, our all-American factory in Arkansas is working 24/7 to get ammo made and as you can see, Remington ammo is coming back all over the country."
Ammo Inc. is Building New Wisconsin Plant
Ammo Incorporated, an Arizona-based company, is beginning construction of a 160,000-square foot factory in Manitowoc, Wis., with plans to finish the project in 2022 and plans to employ 300, according to a Forbes report. The announcement comes as ammunition manufacturers are doing all they can to keep up with demand. "Ammunition availability is still a concern and the factors at play last year are still having an effect," explained NSSF's Mark Oliva. "Ammunition manufacturers are expecting these market conditions to be with us for one to two years."
'Big Image' Media Promoting Violence for Big Money
Armed American News's Lee Williams blasted stock photo providers for profiting off of staged images of children mishandling firearms and even putting them in their mouths. "Depictions of children mishandling a firearm and even negligently pointing them at themselves or one another is reckless and only serves to drive a political agenda to vilify guns and gun owners," said NSSF's Mark Oliva. The firearm industry, however, is working for Real Solutions®, including Project ChildSafe®, which partners with over 15,000 law enforcement agencies to distribute 40 million safety kits and locking devices.
USFWS Staff Learns Conservation Dollars Begin in Gun Factories
Jeff Fleming, the Deputy Regional Director of the U.S. Fish and Wildlife Service's (USFWS) Southwest Region authored a column in Outdoor Wire that's worth noting. He recounted his experience visiting two firearm manufacturers in Arizona, Ruger and Patriot Ordnance Factory, as well as the Ben Avery Shooting Facility operated by the Arizona Game and Fish Department as part of an endeavor called Partner with a Payer. That's a partner program NSSF participates with USFWS to show conservationists in the field where the Pittman-Robertson excise taxes come from funding their work. Alternatively, the program also takes firearm and ammunition industry officials into the field to show them how that money is being invested for healthy wildlife populations. Read the entire column here.
Join the Gun Owners Care Campaign
With American gun owners increasingly the target of efforts to shame and cast aspersions simply for exercising their constitutional right to own a firearm, NSSF has launched the Gun Owners CareSM program. This initiative works to educate the public about the concern law-abiding gun owners have for their neighbors and communities. Members of the firearm-owning community deserve respect for being good, concerned citizens and proud defenders of a unique American heritage, and the Gun Owners Care initiative will emphasize those efforts and successes. We invite all industry members and firearm owners to join now and support this critical initiative.
Download NSSF's Real Solutions, Safer Communities Toolkit
NSSF's Real Solutions. Safer Communities.SM Industry Toolkit is available for members of the firearm industry for download. Industry members are encouraged to use the ready-made materials in the toolkit to share on their social media, websites and printed materials with customers, supporters, employees and stakeholders. NSSF's Real Solutions campaign is a member-supported initiative that includes several firearm safety programs that have proven effective at reducing the criminal misuse of firearms and safeguarding firearms from prohibited individuals and those who should not possess them.