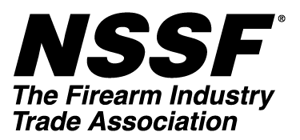 In the Nation's Capital, federal legislation impacting hunting and recreational shooting have all mostly stalled as attentions are quickly turning to the federal election midterms, only 10 months away. President Joe Biden learned that after his first year, Americans bought nearly the same number of firearms during the first years of both President Donald Trump and President Barack Obama combined. U.S. Supreme Court Associate Justice Stephen Breyer announced his retirement after the current term finishes. There are also several federal court cases involving the firearm industry to watch, including the Mexican Government bringing suit against U.S.-based firearm manufacturers for the gun violence within their own borders, as well as the NSSF-led challenge to New York's expansion of their "public nuisance" law to allow anyone to sue firearm manufacturers for the crimes committed by criminals in New York using stolen and trafficked firearms.
In the states,… Legislative sessions are under way with numerous bills from coast-to-coast impacting the firearm industry and related businesses. Several states are seeing Firearm Industry Nondiscrimination (FIND) Act legislation considered after last year's success in Texas. A few states are attempting to lower or cut fees for hunting and carry permits, as well as trying to pass Constitutional carry. Six Second Amendment-friendly governors attended SHOT Show® 2022 in Las Vegas and participated in a standing-room-only Governors' Forum to represent their states gun-friendly environment and their personal support for growing the industry. NSSF's 2021 Firearm and Ammunition Industry Economic Impact Report shows the strength of the industry as states consider additional legislation to further support industry businesses within their borders.
Here's the January round-up of what NASGW members should keep on their radar:
Around the States
States See FIND Act Introductions
Several state legislatures are seeing the NSSF-priority legislation Firearm Industry Nondiscrimination (FIND) Acts being introduced. The bills are similar to legislation passed in Texas and signed into law by Texas Republican Gov. Greg Abbott. These bills would not allow corporate entities to hold state and local contracts while at the same time using profits from those taxpayer-funded contracts to deny Second Amendment rights to citizens of the respective states. Oklahoma's bill is HB 3144 and Missouri's similar bill is SB 1034. Indiana has two versions of the bill, House Bill 1409 and Senate Bill 397. Kentucky saw the introduction of House Bill 123 and Ohio's version is House Bill 297. NSSF's Government Relations – State Affairs team will provide updates as the respective bills move forward.
California
California's San Jose City Council passed a new first-in-the-nation gun control ordinance mandating all city gun owners to pay a fee and carry liability insurance for lawfully-owning the firearms that they have already legally purchased. Only three city council members voted against the measure, which Democratic Mayor Sam Liccardo even questioned in a CNN op-ed, stating, "Skeptics will say that criminals won't comply. They're right." At the city council meeting, opponents were outspoken with one gun owner saying, "You cannot tax a constitutional right. This does nothing to reduce crime." Mayor Liccardo agreed, conceding, "This won't stop mass shootings and keep bad people from committing violent crime." Second Amendment rights groups immediately filed suit against the city, claiming the measure amounts to a poll tax and violates their Constitutional rights.
Also in California, antigun Democratic legislators filed a bill that seeks to bypass the federal Protection of Lawful Commerce in Arms Act (PLCAA) and allow gun makers to be sued by the victims of criminals. California Democratic Assemblyman Phil Ting of San Francisco unveiled his bill, falsely claiming, "Almost every industry in the U.S. is held liable for what their products do. The gun industry is the one exception." The bill is modeled after the New York law enacted last year under disgraced former Democratic Gov. Andrew Cuomo. Similar to other industries, the PLCAA prohibits lawsuits attempting to hold gun makers responsible for the crimes committed by unaffiliated third parties, or criminals. Opponents of California's proposed law responded, "As a matter of policy, to try and shift the blame for the criminal misuse of a lawful product that is used far more often to save lives and protect lives than to take them is a terrible idea."
Lastly in California, a law banning the possession of magazines capable of holding more than 10 rounds of ammunition has been put on hold pending the U.S. Supreme Court consideration of the case. The U.S. Court of Appeals for the Ninth Circuit ruled 7-4 in an en banc hearing to uphold the law, however the California Rifle & Pistol Association and several gun rights groups filed suit against the ban, stating the law violates their Constitutional right to self-defense and makes criminals out of otherwise law-abiding citizens. Now the Ninth Circuit agreed to the groups' request to stay the possession part of the law for 150 days to allow time for a writ of certiorari to be filed. If the petition is filed during that period, the stay will be extended until the U.S. Supreme Court makes a determination as to whether it will consider the case. U.S. District Judge Roger Benitez had previously struck down the law as unconstitutional.
Colorado
Colorado lawmakers are considering legislation that would ban big cat hunting and trapping. The bill has minor exceptions, but would, "generally prohibit shooting, wounding, killing, or trapping a bobcat, Canada lynx, or mountain lion," according to an Outdoor Life report. The bill, S.B. 22-031, would punish violators with fines of $500-$2,000 or up to one year in jail, along with the potential suspension of the violator's hunting license for up to five years. The law would allow for some exceptions, and it states that a bobcat, lynx, or mountain lion could be killed or trapped if it is an immediate threat to a person and/or livestock. Canada lynx are already protected by the U.S. Fish and Wildlife Service (USFWS), but this legislation would pre-emptively ban lynx hunting should those protections be rolled back.
Additionally in Colorado, Denver's City Council passed an ordinance that bans the possession, carrying (open or concealed), wearing, flourishing, use or manufacturing of non-serialized firearms (including any non-serialized frame or receiver) within the city. Anyone violating the ordinance faces an immediate forfeiture of the firearm, a $999 fine and up to 30 days in jail. Colorado Democratic State Sen. Chris Hansen wants to take that effort statewide. Sen. Hansen is working with the gun control group Colorado Ceasefire to extend Denver's ban on home-built firearms. Opponents of the bill point out that this is an attempt by gun control special interest to micromanage and regulate every part of a firearm, making it onerous to repair and upgrade firearms if even cosmetic parts are regulated as completed firearms.
Florida
American Technology Network (ATN) Corp., is leaving California for a better business environment for firearm-related industries. The tactical night vision and thermal imaging optics company announced its rapid growth is no longer sustainable in California and is moving to Florida. California is a strict gun control state with burdensome business regulations and Florida is friendlier to firearm industry-related companies. The new Florida facility will be a larger, more technically advanced production facility. "This move is a continuation of ATN's mission to bring feature-rich products to market. Innovation is central to ATN, and this new step allows the company to deliver the highest quality of products to its customers in a more efficient manner," said Marc Vayn, Chief Marketing Officer at ATN. ATN joins a growing list of firearm industry businesses leaving gun control states and taking jobs, wages and tax base to firearm-friendly ones.
Georgia
Georgia Republican Gov. Brian Kemp used his State of the State address to emphasize his first term accomplishments and outline his priorities for a second term. Gun rights and his strong Second Amendment bona fides were a focal point, including his desire for the legislature to pass a constitutional carry bill for him to sign. During his address, Gov. Kemp said to build a, "safer, stronger Georgia, we must ensure every Georgian feels safe and secure in their communities. As I announced last week, I believe that starts with fully recognizing the constitutional rights granted to law-abiding Georgians in our founding documents, and I look forward to supporting constitutional carry legislation this session." Gov. Kemp attended SHOT Show® 2022 and participated in the NSSF Governors' Forum to attract even more firearm industry businesses to the Peach State. The Atlanta Journal Constitution published an article noting that Georgia is quietly becoming a powerhouse hub of firearm manufacturing. Remington Firearms recently announced the company would establish a corporate headquarters and manufacturing facility in LaGrange. Remington will join BPI Outdoors, Daniel Defense, Glock, Heckler and Koch and Taurus among 74 firearm manufacturers that call the Peach State home. Bert Brantley, deputy chief of staff to Republican Gov. Brian Kemp previously led the state's economic development team and has attended NSSF's SHOT Show to attract businesses to Georgia.
Illinois
Illinois legislators introduced HB4156, which would make any manufacturer, importer or dealer of a firearm held strictly liable for any bodily injury or death if it results from the unlawful discharge of the firearm. Obviously, this law would run completely divergent to the Protection of Lawful Commerce in Arms Act (PLCAA) and would most likely be unconstitutional. The bill has been moved to Executive Committee and a hearing is eminent. NSSF will keep members abreast of the situation and send an alert for filing witness slips in opposition.
Maryland
The County Council of Anne Arundel County, Md., recently approved Bill No. 109-21, "Security Measures for the Sale of Firearms." The proposal, approved on a party line 4-3 vote, will require certain security measures to be implemented by firearm "dealers," defined as those in the business of selling, renting, or transferring firearms at wholesale or retail. NSSF submitted a letter in opposition to the county's "one-size-fits-all" mandate, pointing out that each business is unique in its size and location. The proposal requires a dealer to receive police department approval of the security measures outlined in the bill. NSSF will continue conversations with the county officials, including law enforcement, with the goal that further security and storage options will be made allowable by law.
Minnesota
Minnesota House Democrats previously introduced several bills each legislative session that would restrict the use of traditional ammunition. One bill, House File 2556, was introduced last April and has just been given a hearing. Of the anti-lead ammunition bills introduced so far this session, HF 2556 takes the most drastic approach. It would ban the use of traditional ammunition for hunting anywhere in the state and create a civil penalty for violators. It would also create a voucher and exchange program to help fund the purchase of alternative ammunition. NSSF is adamantly opposed to bans on the use of traditional ammunition. HF 2556 is scheduled to be heard before the Preventive Health Policy Division of the House Committee on Environment and Natural Resources Finance and Policy on Wednesday, Feb. 2 at 10:30 am CST. Minnesota members are encouraged to join NSSF in opposition to this bill by contacting the committee using the instructions in the link above.
New Mexico
House Bill 156, sponsored by Democratic Rep. Patricia Roybal Caballero, proposes to make it a felony offense to manufacture, sell, import, possess, use, purchase, loan, borrow or transfer any firearm magazine capable of holding more than 15 rounds of ammunition. The bill contains no grandfather clause that would allow for the continued possession of magazines lawfully owned by New Mexicans prior to the effective date of the legislation.
New York
Democratic New York State Assemblywoman Amy Paulin introduced legislation that would impose a mandatory 10-day waiting period on all firearm purchases in New York. The bill, A449, would establish a 10-day "cooling off" period before a firearm retailer could transfer a firearm after a transferee completes a Bureau of Alcohol, Tobacco, Firearms and Explosives (ATF) 4473 Form and passes the required background check through the FBI's National Instant Criminal Background Check System (NICS). Gun rights advocates asserted mandatory waiting periods actually endanger lives as in neighboring New Jersey, where there is a 30-day waiting period. The law would also apply to all firearms that an owner takes to a gunsmith for repairs.
Also in New York, Democratic Gov. Kathy Hochul signed into law a bill that requires the state to publish a quarterly report about the origins of guns used in crimes, including who purchased the firearms and where. The legislation was sponsored by Democratic state Sen. Michael Gianaris who stated the goal was to clamp down on firearms being transported into New York from other states. Failing to recognize that criminals don't follow the laws, Sen. Gianaris stated, "Despite having among the toughest gun laws in the country, our state experiences too many gun-related deaths due to firearms originating elsewhere." Home to some of the country's strictest gun control laws, New York City has experienced record high crime and homicide rates over the past year.
Oklahoma
Oklahoma Republican Gov. Kevin Stitt spoke with Shotgun News about how serious his administration and his state is about bringing firearm-related businesses to Oklahoma. Gov. Stitt attended SHOT Show, along with his Secretary of Commerce specifically to attract new businesses to join the 114 firearm companies like Rise Armament to call Oklahoma home. Gov. Stitt is proud his first signed law was enacting Constitutional Carry and boasts of the state's friendly business environment, from inexpensive electricity to a skilled and trained workforce. CNBC rated Oklahoma as the Number One place to do business and the governor is working to reduce business regulations by 25 percent in his first term.
Pennsylvania
Pennsylvania's Republican-controlled Senate approved legislation that would strengthen the Commonwealth's pre-emption law by punishing municipalities enacting their own gun control regulations. The legislation already passed the House of Representatives and is now bound for the desk of Democratic Gov. Tom Wolf. The state already has a pre-emption law, but this legislation would give lawmakers more leverage against cities and towns that have enacted their own laws in defiance of the General Assembly. All expectations are that Gov. Wolf, an ardent gun control supporter, will veto the bill
Rhode Island
A package of gun control bills was introduced in Rhode Island, including background checks on ammunition purchases, magazine bans and bans on commonly-owned rifles. H 6614 seeks to ban magazines capable of holding more than 10 rounds. Those in possession of such magazines would be required to modify such magazine so it cannot hold more than 10 rounds, surrender it to law enforcement or transfer the magazine out of state. Additionally, H 6615 seeks to ban the possession, sale and transfer of commonly-owned semiautomatic firearms referred to as "assault weapons" in the bill. Those possessing a firearm defined as an "assault weapon" would be required to register that firearm with law enforcement or transfer the firearm. H 6616 was also introduced and would prohibit the sale or transfer of ammunition unless the purchaser successfully undergoes a background check.
Also in Rhode Island, General Treasurer Seth Magaziner, along with Connecticut's Treasurer Shawn Wooden, filed a shareholder proposal to pressure Mastercard to deny purchases of firearm kits, parts, components or accessories used to assemble home-built firearms. Many of those parts or components might also be used to repair or upgrade firearms. Rhode Island has $10.3 billion in pension funds invested in companies like Mastercard and frequently uses the state's investments to sway policy decisions on this and other issues. Treasurer Magaziner previously divested state pension funds from firearm companies that manufacture Modern Sporting Rifles (MSRs). Home-built firearms, or so-called "ghost guns," are already illegal in Rhode Island.
South Dakota
South Dakota Republican Gov. Kristi Noem delivered her State of the State address and called on lawmakers to abolish fees for new business license and renewal fees, as well as do away with fees for concealed carry permits. Gov. Noem proposed using a $116 million state budget surplus to cover the cost of concealed carry permits. She explained in her speech, "In 2020, the theme of my State of the State was 'Open for Business,' and we are continuing that commitment today. We are already among the most business-friendly states in America, and with this step, we will make it even easier to do business here." She later tweeted another line from the speech, "It won't cost you a penny to exercise your 2nd Amendment rights in South Dakota." Gov. Noem visited NSSF's SHOT Show 2022 to speak with firearm and ammunition manufacturers about doing business in South Dakota and participated in the NSSF Governors' Forum.
Texas
Texas Republican Attorney General Ken Paxton's office is delving into Citigroup's certification claim that they don't hold discriminatory policies against firearm businesses in order to hold state and local bonds in the Lone Star State. The certification is required after Texas Republican Gov. Greg Abbott signed the NSSF-backed Firearm Industry Nondiscrimination (FIND) Act into law last year. The law says corporate entities can't hold state and local contracts while using the proceeds of those contracts to restrict the Second Amendment rights of Texans. Citi certified in a letter they hold no such policy, but their website clearly shows they do, refusing to do business with anyone who sells a firearm to anyone under 21, even though it is perfectly legal for adults at 18 to purchase rifles and shotguns.
Utah
Utah legislators resurrected a bill to enact state-level firearm pre-emption protections that would block cities and localities from implementing their own gun control that is stricter than state law. The bill is in response to Democratic Salt Lake County Mayor Jenny Wilson who declared an "operational change" in 2019 that mostly affected gun shows at the Salt Palace Convention Center, Mountain America Expo Center and Salt Lake County Equestrian Park. Before the change, sales by licensed firearm retailers at gun shows required buyers to pass background checks, but private sales were not subject to them. The ordinance all but closed off Salt Lake County from hosting gun shows, despite the requirement not being state law. Republican Utah State Sen. Chris Wilson, one of the bill's sponsors, said, "Legislators' most important duty is to preserve Utah's freedoms, including the freedom to bear arms without unnecessary government interference."
Virginia
The Virginia General Assembly started its legislative session and things are looking a little different from the previous two legislative sessions. Last year, Republicans regained a majority in the Virginia House of Delegates, as well as retook authority in statewide offices. In doing so, the threat of further gun control measures being approved has disappeared, and the hope of pro-gun measures being advanced is in sight. In fact, the Virginia Senate recently approved, with bipartisan support, legislation that would expand Sunday hunting opportunities for Virginia hunters. SB 8, sponsored by Democratic Sen. Chap Peterson, will allow Sunday hunting on public land. Currently, law only allows Sunday hunting to take place on privately-owned land. Unfortunately, several pro-gun bills were dealt a blow earlier as the Senate Committee on the Judiciary voted along party lines to defeat the following bills: SB 364 (repeal the one-handgun-per-month law); SB 74 (reinstate the firearm pre-emption statute previously repealed); SB 330 (allow a law-abiding person who is 21 or older to carry concealed without a permit); and SB 644 (exemption for CHP holders to the "universal background check" requirement).
Washington State
For the past few legislative sessions in Washington, legislators, with the backing of Democratic Attorney General Bob Ferguson and Democratic Gov. Jay Inslee, introduced legislation to ban Modern Sporting Rifles (MSRs), eliminate state pre-emption and "high-capacity magazines." NSSF's Government Relations – State Affairs team narrowly defeated these attacks over the past three years in spite of Democratic control of the House, Senate and governor's mansion. NSSF has learned the Washington State Senate will be hold hearings on SB 5217 (Assault Weapon Ban) and SB 5568 (Repeal of State Preemption) and will fight these new threats and keep you informed throughout the session.
Wyoming
Wyoming Republican Gov. Mark Gordon, with the support of Republican Govs. Brad Little of Idaho and Greg Gianforte of Montana, petitioned the U.S. Fish and Wildlife Service (USFWS) to remove the Greater Yellowstone Ecosystem (GYE) population of grizzly bears from the Endangered Species List. The petition affirms that grizzly bears, by all measures, have been fully-recovered since 2003. The three states previously approved a Tri-State Memorandum of Agreement that establishes new management targets and discretionary management practices to keep the bear population well-above the minimum recovery level following delisting and affirmed their commitment to the bear's genetic health and diversity. USFWS has 90 days to determine whether to conduct a comprehensive status review of the species. It will then have 12 months from receipt of the petition to complete the status review and issue a recommendation.
Federal Happenings
Justice Breyer to Retire, Opens Seat for SCOTUS Appointment
U.S. Supreme Court Associate Justice Stephen Breyer announced his pending retirement and President Joe Biden is mulling a list of potential nominees. U.S. Senate Majority Leader Chuck Schumer (D-N.Y.) is promising a swift confirmation process. A new justice could potentially be seated before the Supreme Court's next session in October and before the midterm elections. Supreme Court nominees require a simple majority for confirmation and the Senate is currently split 50-50, with Vice President Kamala Harris as a potential tie breaker. Justice Breyer dissented in gun-related cases before the Supreme Court, including Heller, Heller II and McDonald v. Chicago. A decision on NYSRPA v. Corlett is pending. NSSF's Mark Oliva told Guns America Digest that given President Biden's record of hostility toward gun rights and angst against the firearm industry, there is no expectation he would nominate someone who would protect gun rights. Any nomination would maintain the status quo of the 6-3 balance on the Court, heavily represented by originalists and Constitutionalists.
25 States Urge SCOTUS to Take Up Maryland Gun Law Challenge
Attorneys General from 25 states are urging the U.S. Supreme Court to hear a challenge to Maryland's strict gun laws, which were upheld by the U.S. Court of Appeals for the Fourth Circuit. The case, Bianchi v. Frosh, challenges Maryland's Firearms Safety Act of 2013, which requires residents undergo safety training and fingerprinting before being granted a license to buy a pistol. It also defines Modern Sporting Rifles (MSRs) as assault weapons, bans the sale of the rifles and restricts magazine capacity to 10 rounds. Attorneys General pushing for the challenge argue the features Maryland uses to define their ban are actually safety features on the rifles. State attorneys general pushing for SCOTUS review are led by Arizona and West Virginia and include Alabama, Alaska, Arkansas, Florida, Georgia, Idaho, Indiana, Kansas, Kentucky, Louisiana, Mississippi, Missouri, Montana, Nebraska, New Hampshire, Ohio, Oklahoma, South Carolina, South Dakota, Texas, Utah, Virginia and Wyoming.
President Biden Plans Gun Control Meeting with NYC Mayor
President Joe Biden is planning to meet with Democratic New York City Mayor Eric Adams to discuss gun control following the murders of two New York Police Department officers by a prohibited individual who possessed a stolen and trafficked handgun. The White House noted the two will, "discuss the Administration's comprehensive strategy to combat gun crime, which includes historic levels of funding for cities and states to put more cops on the beat and invest in community violence prevention and intervention programs." U.S. Sen. Chuck Grassley (R-Iowa) chastised President Biden's plan to deprive police the necessary funding and resources. Mayor Adams, a former police officer, said criminal misuse of firearms isn't a law enforcement issue, but a "societal issue."
President Biden Earns Gun Sales Distinction He'd Rather Ignore
For all his intent to hobble the firearm industry and clamp down on lawful gun ownership, gun sales have been good under President Joe Biden. Really good. It turns out President Biden saw roughly the same number of firearms sold in his first year as his two White House predecessors – combined. Americans took stock of their safety concerns as they witnessed first-hand the policy failures of defunding law enforcement and releasing or failing to prosecute criminals. As a result, the most antigun presidential ticket ever yielded the greatest gun sales first-year presidential term ever. Read Larry Keane's article why gun control groups are feeling disheartened.
Rep. McCarthy Vows No Gun Control if GOP Takes House, Speaker's Gavel
U.S. House of Representatives Republican Leader Kevin McCarthy (R-Calif.) told Breitbart that if his party takes back the majority in the chamber, there will be no entertainment of gun control legislation. "One thing I've learned is the Second Amendment is one of the most important amendments and you look at all my voting record," Rep. McCarthy explained. "Listen, you watch this Congress itself – we believe in the Constitution," McCarthy said. So far, 26 Democratic Members of Congress have announced they will not seek re-election and polls point toward a Republican takeover and Rep. McCarthy potentially becoming the next Speaker of the House.
Congressional Gun Violence Prevention Task Force Meets
The Hill reported that the Congressional Gun Violence Prevention Task Force held a meeting. It wasn't a hearing and no legislation was considered or debated. Instead, the group of lawmakers held their first meeting this year to listen to a briefing from 97Percent, a group that claims to seek middle ground on gun control issues, but presses for universal background checks which have been rejected because it would require every gun owner to be entered into a federal database and monitored. 97Percent is led by Richard Aborn, who was formerly with the Brady Campaign gun control group and Democratic U.S. Rep. Seth Moulton (D-Mass.) is a board member, who also embraced gun control measures, including universal background checks and outright gun bans. The House Congressional Gun Violence Prevention Task Force is chaired by Rep. Mike Thompson (D-Calif.) who drafted H.R. 8, the Bipartisan Background Checks Act, which was voted out of the House without debate and is stalled in the U.S. Senate.
Gun Control States See New Reality for Gun Rights
Gun control groups saw the prospects of a President Joe Biden administration and Democratic control of Congress a year ago and salivated at the chance to push through strict federal gun control. The American people quickly told them they had other ideas. The past two years saw gun sales the likes of which have never been seen before and it's not just Red states either. The totals include big numbers in Blue states already home to some of the strictest gun control laws in the country. With the midterm elections less than 10 months away, elected officials supporting more gun control could be in for a rude awakening given the growing Second Amendment support among their voting constituencies. Read Larry Keane's article.
WSJ: N.Y.'s Law Allowing Gunmaker Lawsuits Bound to Fail
The Wall Street Journal Editorial Board posted a column that reads NSSF's legal challenge of a New York law allowing lawsuits against firearm manufacturers – even if they're out of state – is certain to end the unconstitutional gun control effort. The editors point out the law runs headlong into the Protection of Lawful Commerce in Arms Act (PLCAA), which has been upheld by the courts. Along with that, the law runs afoul of the Commerce Clause, since New York doesn't have authority to regulate business in states outside of their borders. The editors add that the U.S. Supreme Court is awakening to the abuses of the Second Amendment by lower courts and this legal showdown is likely to send New York gun control lawmakers packing.
9th Circuit Panel Rule Force Gun Store Closures Unconstitutional
A three-judge panel for the U.S. Court of Appeals for the Ninth Circuit ruled that Ventura County's forced closure of firearm retailers and ranges during the COVID-19 pandemic was unconstitutional. The ruling struck down two county orders and found the county overstepped their authority. "The Orders therefore wholly prevented law-abiding citizens in the County from realizing their right to keep and bear arms, both by prohibiting access to acquiring any firearm and ammunition, and barring practice at firing ranges with any firearms already owned," wrote U.S. Circuit Judge Lawrence VanDyke, in the 60-page ruling in one of two cases brought before the court. "These blanket prohibitions on access and practice clearly burden conduct protected by the Second Amendment and fail under both strict and intermediate scrutiny." The court noted the closure of firearm retailers and not other retailers was entirely illogical.
NSSF-Supported RAWA Voted out of House Committee
The NSSF-supported bipartisan Recovering America's Wildlife Act, H.R. 2773, was voted favorably out of the U.S. House of Representatives Committee on Natural Resources. The legislation would dedicate $1.3 billion annually to state fish and wildlife agencies for science-based wildlife action plans and another $97.5 million for tribal fish and wildlife managers for fish and wildlife conservation on tribal lands and waters. The legislation would create an estimated 33,000 jobs annually that would be focused on restoring natural resources and bolstering community resilience while protecting our valuable natural infrastructure. The legislation has 152 House cosponsors.
Rep. Rosendale Introduces Science-Based Grizzly Bear Management Act
There are more grizzly bears today in Montana alone than there were across all the lower 48 states when the species was designated as threatened. U.S. Rep. Matt Rosendale (R-Mont.) introduced H.R. 6284, the Science-Based Grizzly Bear Management Act, to remove the Northern Continental Divide Ecosystem and Greater Yellowstone Ecosystem populations of grizzly bears from the list of endangered and threatened species under the Endangered Species Act (ESA). Doing so will open up needed funding and resources to manage other endangered species. "The science does not support keeping the grizzly bear listed under the Endangered Species Act," Rep. Rosendale said. "It's high time we follow the science and delist the grizzly bear populations in the Northern Continental Divide and Greater Yellowstone Ecosystems, and return management back to the states."
Rep. Cammack: Midterms Puts a Stop to Gun Control Harassment
U.S. Rep. Kat Cammack (R-Fla.) told Breitbart that gun control "sh*t stops" if Republicans retake control of the U.S. House of Representatives in this year's midterm elections. Congresswoman Cammack made the comment at Turning Point USA's AmericaFest. She noted that gun control efforts were pushed hard by gun control politicians last year, only to be stopped in their tracks. Yet, she said those efforts continue and gun rights politicians must remain vigilant. "What we have to do for the next 12 months–and it's going to be painful–but we just have to hold on, and hold on tight, and keep exposing the hypocrisy and the evil control agenda that the left wants. And when we take back the House, all this sh*t stops."
Rep. Biggs: Carrying a Gun Is Part of Being a 'Free American'
U.S. Rep. Andy Biggs (R-Ariz.) voiced his staunch Second Amendment support at Turning Point USA's AmericaFest conference, saying carrying a firearm for self-defense is part of being, "a free American." Rep. Biggs told Breitbart News his steadfast support for the right to keep and bear arms stemmed from his strong belief in the right to life. "We're talking about self-defense, and the first liberty is the right to life. So, if you can't defend yourself against the bad guys you start looking like the 12 cities in America that have the highest homicide rate in their history," Rep. Biggs said. The congressman was referencing 12 major U.S. cities, all controlled by gun control Democrats, that saw record high homicide and crime rates last year.
NSSF Member Spotlight Q & A: U.S. Rep. Pete Stauber (R-Minn.)
As a former law enforcement officer, and the victim of criminal misuse of firearms, U.S. Rep. Pete Stauber (R-Minn.) is committed to protecting the Second Amendment to guarantee the right of individual law-abiding citizens to keep and bear arms. Every month, Rep. Stauber heads to the range to log in target practice with handguns and his parents and extended family introduced him to hunting while growing up in northern Minnesota, a sportsman's paradise. He's passed along those hunting traditions to his wife and children too. Read U.S. Rep. Pete Stauber's full NSSF Member Spotlight Q & A here.
District Judge Orders USFWS to Revisit Yellowstone Bison Plan
U.S. District Court District of Columbia Judge Randolph D. Moss ordered the U.S. Fish and Wildlife Service (USFWS) to revisit a decision to deny Yellowstone bison Endangered Species Act (ESA) protections. Judge Moss wrote that USFWS applied the wrong standard when the service denied the request and failed to address a significant aspect of the question by petitioners requesting the protections. The National Park Service (NPS) authorized the harvest of bison in 2000 for those animals that stray out of the park's boundaries. The Buffalo Field Campaign and Western Watersheds Project argues the two herds on Yellowstone are genetically different and the herds should be targeted for a population of 3,000 for both separate herds, not altogether. Both parties have 90 days to submit their updates to the court.
News from NSSF
SHOT Show® Back on Target
SHOT Show 2022 was a resounding success after making a triumphant return to Las Vegas, bringing industry professionals together for the first time in two years and showing strong attendance. The 44th SHOT Show included more than 2,400 shooting, hunting and outdoor industry exhibitors as well as more than 43,000 attendees walking the new expanded floor plan that totaled more than 800,000 net square feet. NSSF President and CEO Joe Bartozzi wasn't surprised by the show's success, telling the Las Vegas Review-Journal, "I think there was a real appetite to get back to some sense of human interaction. I don't think there's any substitute for face-to-face interaction." Bartozzi added, "SHOT participants and supporters play a huge role in protecting the industry and NSSF could not do what we do on behalf of industry without the financial support of this show."
First-Time Gun Buyers Top 5.4 Million in 2021
NSSF revealed that at least 5.4 million people purchased a firearm for the first time in 2021. Nearly 30 percent of all firearm purchases last year went to new gun owners, based on NSSF's retailer surveys and adjusted National Instant Criminal Background Check System (NICS) background checks. "We welcome these new gun owners to the greater community of law-abiding Americans who choose to own a firearm for lawful purposes, including self-defense, recreational target shooting and hunting," said Joe Bartozzi, NSSF President and CEO. Fox Business reported almost 47 percent of the first-time buyers asked about firearm training, while 43 percent enlisted in training programs, the group found. More than 33 percent of the first-time gun owners were women
2021 NSSF-Adjusted NICS Totals Top 18.5 Million, 2nd Best on Record
December's NSSF-adjusted NICS totals showed 1,792,797 background checks for the sale of a firearm and rounding out 2021's total at 18.5 million. That mark means the past year was the second-highest year on record, only behind 2020's record-setting year. 2021's total is also 40 percent above 2019's yearly figure, suggesting the firearm industry may have reached a new base level of demand for firearms. NSSF's Mark Oliva told The Reload, "The fact that over 18.5 million Americans chose to lawfully purchase a firearm in 2021 is indicative of the value Americans hold of the Second Amendment right to keep and bear arms. Americans have taken stock of their personal safety concerns and their fundamental, God-given rights."
NSSF Brings Six 2A Stalwart Governors Together at SHOT Show
A standing room-only crowd of SHOT Show 2022 attendees and media packed in to hear from six Second Amendment-supporting governors about firearm businesses. Audience members got to hear from the governors about the firearm industry in their respective states and what they're doing to protect the traditions and future of the Constitutional right to keep and bear arms. Moderated by NSSF's Larry Keane, the governors made news, drew laughs and applause and set the tone for the fight ahead within states and on the federal level for firearm rights. "This really was a home run and we hope to do this again in future years and have even more governors come and help recruit our industry members to their states," Keane said. Watch the entire Governors' Forum here.
SHOT TV Rewind: ATF Acting Director Marvin Richardson Updates Industry
Among the 2,400 exhibitors and booths at the expanded SHOT Show 2022, none was busier than that of the Bureau of Alcohol, Tobacco, Firearms and Explosives (ATF). More than 43,000 attendees returned to Las Vegas and they flocked to the ATF booth for education, compliance and resource materials. ATF Acting Director Marvin Richardson joined NSSF's Larry Keane for a SHOT TV discussion to provide updates on the partnerships between the agency and the firearm industry, technology upgrades and critical work ahead. Acting Director Richardson spoke about the industry's Real Solutions® initiative Don't Lie for the Other Guy™ to reduce illegal firearm straw purchases, saying, "This partnership is really the first line of defense, when you talk about that person who works at the store counter. That retailer is the first opportunity to stop that illegal activity." Watch the full interview here.
SHOT TV Rewind: The Reload's Stephen Gutowski Talks ATF Rulemaking and More
The Reload's Stephen Gutowski joined NSSF's Mark Oliva for a conversation about the rulemaking process at the Bureau of Alcohol, Tobacco, Firearms and Explosives (ATF) and what law-abiding gun owners might expect from the agency regarding unfinished firearm frames and receivers and commonly-owned pistol arm braces. "The ATF, under President Biden's executive orders and initiatives he's taking, wanted to change that definition to make it much more expansive and give the ATF much more power over deciding what is and isn't a firearm frame or receiver," Gutowski explained. "Really the serialization is the issue at the core of this because you have gun control advocates and the president who say you shouldn't have un-serialized parts…but serialization itself really wasn't even required until the 1960s." Watch the full interview from SHOT Show 2022 here.
SHOT TV Rewind: Johnny 'Joey' Jones Talks Second Amendment, Traditions
Combat-wounded Marine Staff Sergeant (Ret.) Johnny "Joey" Jones is not unfamiliar with firearms. Learning to shoot a traditional shotgun for recreation might be what added something special for him about the Second Amendment. "Being involved in the recreational side of the Second Amendment, in my opinion, is just as important," Jones told NSSF's Larry Keane during a SHOT TV appearance. "It's not as easy of a talking point – you know self defense is a big deal, and it should be, but the recreational side of owning guns and exercising that right responsibly, that gives my son and I something to do. It gave my dad and I something to do together. It's going to give my daughter and I something to do. It's a family tradition." Watch here.
SHOT TV Rewind: Bearing Arms' Cam Edwards Discusses Industry-related Litigation
Cam Edwards, Bearing Arms' editor, joined NSSF's Larry Keane on SHOT Show TV to discuss lawsuits in courts right now that have outsized implications for the firearm industry and the millions of law-abiding customers it serves. One involves the Mexican government filing a case against U.S.-based firearm manufacturers and blaming them for the rampant corruption and crime within their own boarders. Edwards sees the ruse. "It seems to me like an egregiously bad argument to say that the U.S. firearms industry is responsible for the cartel violence in Mexico, given what we know about the influence the cartels themselves have over elements of the Mexican government," he explained. "This speaks, I really think, to the importance of gun owners working to protect their rights to keep and bear arms, but to protect the firearms industry that allows us to exercise that right." Watch the full interview here.
Former Sec. Zinke Talks About Interior Accomplishments at SHOT Show
Former Interior Secretary Ryan Zinke attended NSSF's SHOT Show 2022 and took time with Townhall.com's Gabriella Hoffman to talk about the work he accomplished while leading the Interior Department. "Out West, conservation is a big, big deal," Zinke explained. "We're at SHOT Show, where the Second Amendment reigns supreme and the Second Amendment is not about hunting. It's about the ability of an individual to defend himself, his family, and his lifestyle." Zinke also explained that management of natural resources is key to conservation. He's critical of policies that leave natural resources, from woods to animals, untouched. That's a recipe for disaster, as seen in forest fires. He stressed that public lands belong to the public. "Public land belongs to the public, and access is important," he added. Zinke, formerly Montana's Member-at-Large in Congress, is running for a newly-formed Congressional seat in Montana's 1st District.
Former Nevada AG Laxalt Talks Gun Rights, Conservation at SHOT Show
Nevada's former Republican Attorney General Adam Laxalt attended NSSF's SHOT Show as he's gearing up for a run for the U.S. Senate. Laxalt spoke with Townhall.com's Gabriella Hoffman about the importance of protecting gun rights and the need for vigilance when it comes to conservation. "As Attorney General, we stood for the Second Amendment from the beginning to end and we had some really tough battles," Laxalt explained. "We were a part of that movement that was pushing back against the Obama administration – pushing back against a lot of the laws and regulations that [were] greatly restricting our rights." Laxalt explained that the firearm industry generates billions for conservation through Pittman-Robertson excise taxes, which is supported by recreational shooters and hunters. "Hunting is a way of life for a lot of people, and certainly Nevadans that are multigenerational," he said. "I have a four-year-old son now. I can't wait to do that with him."
Americans Not Buying Gun Control's 'Crime Prevention' Ruse
Gun control groups have worked for decades to impose Second Amendment restrictions that do little to reduce crime. Over the past two years, though, Americans have experienced first-hand what happens when they are left defenseless against criminals that don't follow the law. A new poll shows law-abiding Americans, including Independents and a significant number of Democrats, have had enough of the gun control groups' schemes and the ruse is up. Antigun elected officials and gun control groups still don't realize this even if more Americans do. Read Larry Keane's article.
Gun Ownership Surge Has Gun Control Worried
The Economist reported that the increasing level of gun ownership, coupled with the increasingly diverse demographics of today's gun owners, has gun control groups worried that their agenda could be stymied. The report noted that today's gun owners are more inclusive of African-Americans and that gun owners, "are more politically active around gun issues than non-owners." NSSF surveys showed that over the last two years, nearly 14 million law-abiding Americans purchased a firearm for the first time, including an increasing percentage of minorities and women.
Black Gun Ownership Fueling Sales
Background checks for gun sales over the past two years topped 39 million, and that's due in no small part to an increase of African-Americans, Hispanic-Americans and Asian-Americans entering the firearm ownership market. The Washington Times reported on the NSSF survey results that showed a 58 percent increase of African-American gun buyers in 2020 over 2019. "The Second Amendment and gun rights have been the Black community's right, and a lot of Black people are starting to realize it," said Kourtney Redmond of the 761st Gun Club, a Black firearms education group based in the Chicago suburbs. Concerns over safety, rising crime and talk of gun control spurred many into purchasing firearms over the past two years, which have been the two strongest years on record for gun sales
City of Gary, Ind., Subpoenas ATF Trace Data in Languishing Lawsuit
The City of Gary, Ind., issued subpoenas to the Bureau of Alcohol, Tobacco, Firearms and Explosives (ATF) in an attempt to skirt the Tiahrt Amendment that protects trace data used in investigations. The City of Gary has been drawing out a public nuisance lawsuit for over 20 years, which was revived again in 2021. City officials contend that 10 firearm manufacturers are responsible for the criminal misuse of firearms by non-related third parties. The City of Gary first filed its claims in 1999, after 40 big-city mayors conspired through the U.S. Conference of Mayors with gun control activist lawyers for claims of public nuisance and other crime-related injuries.
New Primer Factory to Open in Texas
Expansion Industries, an ammunition manufacturer from Carrollton, Texas, announced it is preparing to open a primer production facility near Texarkana, Texas, employing more than 400. Expansion has spent more than $100 million on the project so far. "This is all about supply and demand. There is serious demand in the industry for this product and right now, for various reasons, the supply chain is falling woefully short. So we are getting ready to do our part to help out with that issue," said Richard Smissen, owner of Expansion Industries. Expansion joins two existing major primer manufacturers, Olin (Winchester) and Vista Outdoor (Federal, Remington, CCI, Speer and Hevi Shot) both of which have maxed out production with most of the output going to loaded ammunition.
Mexico's Military Gun Trafficking Problem
Mexico is going to have to answer a few basic questions when their lawyers finally step in front of a judge to claim that U.S.-based manufacturers are somehow responsible for their own lack of law enforcement on their side of the border. First question: where are all the firearms that went missing from the Mexican military? That would be those firearms supplied by U.S. manufacturers pursuant to U.S. State Department approved export licenses to meet foreign defense contracts but have somehow walked off Mexican military bases. Mexico is suing U.S. manufacturers for $10 billion in damages. However, it can't account for 30 percent of the Mexican Army's "lost" firearms. Read Larry Keane's article.
FOIA Reveals Only One Request Sparked ATF Proposed Rule
President Joe Biden came into The White House promising gun control groups swift action, including addressing so-called "ghost guns," or home-built firearms and unassembled frames and receivers. At his direction, the Bureau of Alcohol, Tobacco, Firearms and Explosives (ATF) announced a proposed rule regulating the unfinished frames and receivers, claiming they developed the rule due to "numerous requests from licensees seeking clarity on how [Privately Manufactured Firearms] may be accepted and recorded." After a Freedom of Information Act (FOIA) inquiry, though, it turns out "numerous" was actually just one. Ammoland reported, "ATF received one request from one FFL sent to one Industry Operations Inspectors (IOI), about one PMF (privately manufactured firearm) in August of 2020."
DOJ Publishes Final Rule to Do What Gun Industry Already Does
The Biden administration tried to take a gun control victory lap but stumbled badly over the facts coming out of the starting blocks. Attorney General Merrick Garland issued a press release ballyhooing the Department of Justice (DOJ) issuing a new rule telling firearm retailers they must provide secure firearm storage devices for sale to their customers. It sounds good on paper, especially if someone is making a political statement. That's all it is, however. The only thing new about this is that an antigun presidential administration is attempting to take credit for what the firearm industry is already doing. Read Larry Keane's explanation of why the Final Rule is much ado about nothing.
Gun Control Advocates Had a Very Bad Year
National gun control groups began 2021 with high hopes. They had the presidency and antigun Democratic control in the U.S. House of Representatives and U.S. Senate. Those hopes were dashed every step of the way throughout 2021 as law-abiding Americans embraced the Second Amendment, including millions who purchased a gun for the first time. After a year of defeats, gun control advocates are disappointed and disheartened. "He hasn't really been a leader," March for Our Lives said of President Joe Biden. Giffords gun control group added, "We would like to see more from the Biden administration." Brady PAC stated, "It's not enough." Read Larry Keane's article.
Everytown Skips Listing Some Antigun Efforts for 2022
The gun control group bought and paid for by antigun billionaire Michael Bloomberg has gone mum on several of their more hardline demands. Everytown for Gun Safety released their list of legislative priorities for 2022 and they're focused on blocking permitless carry legislation, "Stand Your Ground" laws and supporting "ghost gun" regulations, according to The Reload. Everytown, though, sidestepped support for California Democratic Gov. Gavin Newsom's proposed legislation to allow lawsuits against the firearm industry. There's also no mention of banning Modern Sporting Rifles (MSRs) or standard capacity magazines. Just because they aren't mentioned doesn't mean Everytown has abandoned these goals. It might reflect a realistic understanding of the political winds
Everytown's Megaphone 'The Trace' and Unexplained Math
Gun control billionaire Michael Bloomberg's propaganda website The Trace isn't letting him down. In a new post, the site reported 45,222 gun-related deaths were recorded in 2020. It's a stark number indeed, but it's a number presented without explanation by the gun control group. The figure actually includes all intent injuries, meaning it captured data that were homicides, accidents and suicides. When filtering the Centers for Disease Control and Prevention (CDC) data to reflect injury intent being homicide and injury mechanism being firearm that figure is 19,384 deaths, not 45,222, or about 43 percent of what they reported. Suicide is a mental health issue the firearm industry takes seriously and has partnered with the American Foundation for Suicide Prevention and Department of Veterans Affairs to reduce these tragedies.
NSSF Announces Release of Third "Partner with a Payer®" Video
NSSF has added a third "Partner with a Payer®" video to its website featuring Nevada's Clark County Shooting Complex – a partnership of the Nevada Department of Wildlife and Clark County. The video, "Hunter Ed and Volunteers," focuses on some of the benefits made available by the irreplaceable Pittman-Robertson funding stream in addition to the many volunteers that provide an amazing workforce in conducting the educational programs at the complex. NSSF President and CEO Joe Bartozzi praised the Partner with a Payer program, saying, "Our industry's contributions to this program are something we've long been proud of, and we want the employees of companies and state agencies to be also, which is why we're proud to be involved with the Partner with a Payer program."
Join the Gun Owners Care Campaign
With American gun owners increasingly the target of efforts to shame and cast aspersions simply for exercising their constitutional right to own a firearm, NSSF has launched the Gun Owners CareSM program. This initiative works to educate the public about the concern law-abiding gun owners have for their neighbors and communities. Members of the firearm-owning community deserve respect for being good, concerned citizens and proud defenders of a unique American heritage, and the Gun Owners Care initiative will emphasize those efforts and successes. We invite all industry members and firearm owners to join now and support this critical initiative.
Download NSSF's Real Solutions, Safer Communities Toolkit
NSSF's Real Solutions. Safer Communities.SM Industry Toolkit is available for members of the firearm industry for download. Industry members are encouraged to use the ready-made materials in the toolkit to share on their social media, websites and printed materials with customers, supporters, employees and stakeholders. NSSF's Real Solutions campaign is a member-supported initiative that includes several firearm safety programs that have proven effective at reducing the criminal misuse of firearms and safeguarding firearms from prohibited individuals and those who should not possess them.