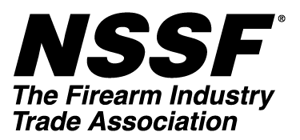 NSSF's Government Relations Team dedicates its time and resources to supporting legislation beneficial to our industry and fighting those bills that infringe on our rights to legally conduct business and compromise everyone's Second Amendment rights. Team members attend legislative hearings on the federal, state and local levels year-round across the nation, keeping their finger on the pulse of those issues affecting us.
President Joe Biden and Vice President Kamala Harris were ready and rearing to go on passing gun control at the federal level. But they've paused and are likely considering the political implications now that more than 8.4 million gun owners purchased firearms for the first last year, among the more than 21 million all totaled. As they've watched increased criminal violence and worried still about further Second Amendment limitations, Americans have lowered gun control as a priority for leaders in Washington, D.C., to the lowest level in several years. President Biden is left with considering executive actions around the edges, but legislative movement on firearms seems stalled for now in the Nation's Capitol.
At the state level, legislative sessions are full steam ahead and there has been plenty of firearm, hunting and outdoors-related action. With federal legislative actions limited, many states are going on offense to pass strong Second Amendment protections to curtail future actions by governors like we've seen during during the coronavirus pandemic. A good and thorough snapshot is below and we'll continue to keep tabs on various states as legislative sessions progress.
Here's February's round-up of what NASGW members should keep on their radar:
Around the States
Arizona
The Firearm Industry Nondiscrimination (FIND) Act was introduced in Arizona with 22 cosponsors in the House and 12 cosponsors in the Senate. The bill cleared the initial hurdle of receiving a "do pass" designation from the House Judiciary Committee. The bill would end discrimination against the firearm industry by banks solely for being in the business of manufacturing, distributing or selling firearms and ammunition. While HB 2827 has a long way to go before becoming law, clearing the first legislative hurdle by a vote of 6-3 was an encouraging outcome.
California
California's SB 264 was introduced in the state Senate, and if passed would ban gun shows on any state-owned property. Additionally, AB 311, which would ban a vendor at a gun show or event from "possessing, displaying, offering to sell, selling, or transferring any firearm precursor parts," and AB 1223, which imposes an additional excise tax of $25 for firearm sales and a percentage on ammunition sales that would be determined at a later date, were introduced. Similar efforts were attempted last year and ultimately failed. In some good news, a week after SB 252 was introduced, Calif. Democratic state Sen. Scott Wiener announced he was no longer moving forward with legislation this year that would ban bear hunting in the Golden State.
Connecticut
In Connecticut, Democratic state Rep. Jillian Gilchrest introduced legislation, HB 5584, to require all models of semiautomatic pistols to be designed and equipped with microstamping technology. Microstamping is a patented sole-sourced technology that independent studies have proven a failure, does not function reliably and is easily defeated by criminals. Microstamping was "new" back in 2007 and actually defeated in the Connecticut legislature in 2009. If this legislation were to pass it would implement a complete ban on semiautomatic handguns in the state along with forcing Connecticut manufacturers to abandon the state and take their jobs and tax revenues with them.
Florida
Florida state Rep. Joy Goff-Marcil and state Sen. Victor Torres, both Democrats, are at it again by introducing a pair of bills, HB 555 and SB 966, to create a "one-size-fits-all" legal mandate for how firearm retailers, manufacturers and importers must store their firearms during non-business hours. These bills would also allow any authorized agent or employee of the Department of Agriculture and Consumer Services to inspect any business premise.
Georgia
The Georgia House of Representatives approved legislation that will limit the governor's powers during a declared state of emergency. House Bill 218 would protect the lawful commerce of firearm and ammunition products during a declared state of emergency and would ensure that shooting ranges could remain open and operational. HB 218 will protect the firearm industry and gun owners from future governors who may not be as supportive of the industry as Georgia's current governor, Republican Gov. Brian Kemp. HB 218 heads to the Georgia Senate for consideration.
Hawaii
The Hawaii Senate Judiciary Committee considered SB 301, which if passed, would expand the definition of "assault weapons" and ban nearly all semiautomatic rifles in the state. Modern sporting rifles (MSRs), or AR-15-style rifles, are already banned by the state, but this legislation would drastically alter that definition to expand the state's gun ban. Additionally, the bill bans all magazines with a capacity greater than 10 rounds.
Illinois
Illinois House and Senate leadership have begun to refer firearm legislation to legislative committees. Most of this legislation negatively impacts the firearm industry. Currently over 100 pieces of legislation have been introduced this session, with today being the deadline to file bills. Upon assignment to their respective committees, chairpersons will now be considering which pieces of legislation to hold hearings on during the annual legislative process, which concludes at the end of May. Updates will be provided in the future.
Indiana
The Firearm Industry Nondiscrimination (FIND) Act (SB-49) was introduced in Indiana by Republican state Sen. Jim Tomes to put a stop to financial discrimination by banks against the constitutionally-protected firearm industry. The legislation was highlighted on Guy Relford's The Gun Guy Podcast, with NSSF's Chris Lee discussing the bill. "The program Operation Choke Point was shut down in 2017, but every year – it seems like every week – we hear of a bank that won't do business with the firearm industry," Lee explained. "So Senate Bill 49 says this is unlawful in Indiana, in Indiana we stand up for the firearm industry and the Second Amendment and if you experience this…you can bring a lawsuit against them or file a complaint with the attorney general."
Iowa
A pair of bills that would protect the firearm industry from frivolous lawsuits in Iowa made progress in the legislature. The Biden administration again called for the repeal of the Protection of Lawful Commerce in Arms Act (PLCAA), so it is critical that state-level protections are expanded beyond the 34 states that offer similar measures. HSB 116 passed out of the House Public Safety Committee in a 13-8 vote and will now move to the full House for a vote. A Senate companion bill, SF 344, was introduced by Republican state Sen. Jason Schultz, passed out of subcommittee and now heads to the full Senate Judiciary Committee for consideration. Additionally, The Freedom Amendment, amending the Iowa State Constitution to protect the "Right to Keep and Bear Arms" passed out of both the Iowa House and Senate and now faces voter approval on the 2022 general election ballot. If passed, it would add to the state constitution, "Sec. 1A: The right of the people to keep and bear arms shall not be infringed. The sovereign state of Iowa affirms and recognizes this right to be a fundamental individual right."
Kentucky
Kentucky House Bill 175, sponsored by Republican state Rep. Savannah Maddox, passed out of the House Judiciary Committee in a 13-4 vote. HB 175, known as the Firearm Industry Nondiscrimination (FIND) Act, would make it unlawful for financial institutions in Kentucky to have policies of discrimination against the firearm industry. The bill will now go before the full Kentucky House.
Maryland
Several local bills were introduced in Maryland's General Assembly to expand Sunday hunting opportunities in different counties throughout the state. The House Environment and Transportation Committee held a hearing on HB 325, which would expand Sunday hunting for deer and turkey in Talbot County. Several other Sunday hunting-related bills are pending before the General Assembly; including SB 475 (Talbot County); HB 225/SB 605 (Queen Anne's County); HB 615 (Prince George's County); HB 802/SB 356 (Calvert County); HB 840/SB 634 (Somerset County); HB 856/SB 633 (Worcester County); and HB 1163/SB 603 (Caroline County). HB 911, which would have limited many hunting options on the historic Susquehanna Flats was pulled from the committee calendar. Also in Maryland, House Bill 175 has been scheduled in the House Judiciary Committee for March 1, at 1:30 PM. HB 175 would require background checks on all ammunition purchases, with limited exceptions. Additionally, the Maryland Senate and House of Delegates voted to override Republican Gov. Larry Hogan's 2020 veto for SB 208/HB 4, legislation to require background checks for transfers of long guns.
Minnesota
A pair of bills, Senate File 1202 and House File 1326, were introduced to protect shooting ranges in future Minnesota emergency orders. Minnesota Statute 624.7192 already states that government officials may not "prohibit, regulate, or curtail the otherwise lawful possession, carrying, transportation, transfer, defensive use, or other lawful use" or firearms, ammunition, or firearms accessories. It also states that they may not "close or limit the operating hours of businesses that lawfully sell or service any of those items, unless such closing or limitation of hours applies equally to all forms of commerce." Unfortunately, Democratic Gov. Tim Walz did not agree that this existing law protects shooting ranges and ordered them closed for part of 2020. The bills would ensure shooting ranges protected in the future.
Mississippi
Senate Bill 2107 and House Bill 634 were passed out of their respective chambers. Each of these bills would strengthen Mississippi's existing firearm preemption statute by prohibiting state agencies and localities from entering into contracts or agreements that would restrict the sale of firearms, ammunition, or related components. SB 2107 will head to the House for consideration, and HB 634 heads to the Senate.
Missouri
The Republican-controlled Missouri state legislature is taking steps to ensure the right to keep and bear arms is protected within the state and that future emergency declarations, like those during the coronavirus pandemic, do not shutter firearm and gun-related businesses and deny Missourians their Second Amendment rights. HB 1068 was introduced by Republican House Speaker Pro Tem John Wiemann, who declared, "the right to keep and bear arms is a fundamental right," and that no future government closure directive will "prohibit, restrict, or reduce the operation of a firearm business."
Montana
Montana's Republican Gov. Greg Gianforte signed HB 102 to become the 18th state to end concealed carry permit requirements and adopt a constitutional carry law. The law also removes a number of "gun free zones" that were previously pitfalls to those lawfully carrying a concealed firearm. Most portions of the law go into effect immediately, with provisions for "campus carry" taking effect June 1. Montana Republican Attorney General Austin Knudsen wrote in a statement, "No bill in the last 20 years has done more to protect our fundamental right to keep and bear arms."
New Hampshire
New Hampshire residents purchasing a firearm must submit their background information through the state Department of Safety's "gun line" process. With historic increases in firearm sales, the outdated system has been overwhelmed and is backlogged. The N.H. Senate Judiciary Committee held a hearing to consider Republican state Sen. Bob Giuda's legislation to replace the "gun line" background check process with the FBI's National Instant Criminal Background Check System (NICS). N.H.'s House of Representatives is also considering a possible amendment to the state constitution called the Constitutional Amendment Concurrent Resolution 8, which would prevent the state legislature from passing any law "restricting the right to own, carry, or use firearms or firearm accessories." Gun ownership and rights are already protected in N.H.'s Constitution, but this would take it further. Lastly, legislation sponsored by two anti-hunting state representatives, Democrats Reps. Ellen Read and Rosemarie Rung, seeks to curtail certain types of legal hunting activities in New Hampshire via changes to the tax code. HB 467 would quietly remove a current use tax credit/deduction if you "harbor" non-native, non-domesticated animals. This bill would have a negative financial impact on many of the hunting preserves and clubs throughout New Hampshire.
New Mexico
New Mexico legislators introduced a bill to ban so-called "ghost guns," or the unassembled components and unserialized firearm parts commonly owned and used by gunsmiths and hobbyists. It is already a felony for any prohibited person to own or possess a firearm, or for an individual to transfer a firearm to a prohibited person. However, HB 166 would make it a misdemeanor to manufacture a gun without a license. Data used to push "ghost gun" bans is sparse and inconclusive. Additionally, Senate Bill 224, sponsored by Democratic Albuquerque state Senator Antoinette Sedillo Lopez, would require all firearms not kept within an arm's reach to be rendered inaccessible or unusable to any person other than the owner or authorized user. Under the proposal, the Department of Public Safety would determine appropriate standards for a "locked container."
New York
Two N.Y. state Senate bills were passed and are headed to the Assembly for consideration. One bill, Senate Bill S. 14, would define a "ghost gun" as a firearm without a serial number and make the possession of unserialized parts by anyone other than a licensed gunsmith a crime. The other, Senate Bill S. 13, would ban the possession of unfinished receivers, or precursor parts, by anyone other than a licensed gunsmith and make the sale of unfinished receivers a state crime. It would also require those gunsmiths to obtain serial numbers for any firearms they assemble with unfinished parts but doesn't address how or which entity would be issuing those serial numbers.
Oregon
Oregon's House Judiciary Committee held a hearing to consider HB 2543. If passed, the bill would eliminate the current three-day waiting period for background checks and extend them indefinitely for those not receiving approval from the Oregon State Police. These new onerous restrictions on firearm retailers and customers would do little to keep the public safe, but it will impact law-abiding citizens attempting to exercise their constitutional rights. Unfortunately, the bill passed the Judiciary Committee on a party-line vote and continues to move through the legislative process. Also in the Beaver State, the Senate Judiciary Committee held a hearing on SB 554, on Monday, Feb. 22. If passed, the bill would eliminate certain state preemption of firearm laws, namely allowing municipalities and localities to restrict open and concealed carry. On Wednesday, Feb. 24, the committee herd SB 585. This bill, if passed, would repeal state preemption of firearm legislation entirely.
Pennsylvania
Pennsylvania Democratic state Rep. Brian Sims introduced House Bill 393, which would require a background check for ammunition purchases. The bill would also prohibit anyone but a licensed firearm retailer from selling ammunition. Rep. Sims admitted that the legislation is likely to go nowhere but is an indication of the degree to which antigun state lawmakers will go to restrict gun rights and damage the firearm industry. A similar proposal was attempted last year, only for the sponsor of the legislation to yank the bill after public backlash.
Rhode Island
A package of gun control bills was recently introduced in the Rhode Island Legislature. H 5554 seeks to ban magazines capable of holding more than 10 rounds. Those in possession of such magazines would be required to modify such magazine so it cannot hold more than 10 rounds, surrender it to law enforcement or transfer the magazine out of state. Additionally, H 5556 seeks to ban the possession, sale and transfer of commonly-owned semiautomatic firearms referred to as "assault weapons" in the bill. Anyone possessing a firearm defined as an "assault weapon" would be required to register that firearm with law enforcement or transfer the firearm.
Texas
Texas Republican Lt. Gov. Dan Patrick included two pieces of legislation that protect the firearm industry among his 31 legislative priorities for the 2021 legislative session. Because he serves as President of the Senate, it is difficult to overstate this significance. SB 18 protects members of the firearm industry, including shooting ranges, from being restricted or closed by the government during declared emergencies or disasters. SB 19 (not yet introduced) discourages companies from discriminating against the firearm industry by prohibiting them from contracting with any government entity in the state if they cannot declare that they treat firearm businesses like all other businesses.
Utah
In Utah, Republican Gov. Spencer Cox signed the state's constitutional carry law, striking the permit requirement for law-abiding citizens to carry a concealed firearm. The Beehive State joined 16 other states that dropped a permit requirement. Utah will maintain their concealed carry permit availability for those who seek it, primarily for reciprocity purposes. Utah's permit is recognized by 36 other states as valid for carrying concealed in those states and half of Utah's concealed carry permits are issued to nonresidents. In the state legislature, The Utah House of Representatives passed and sent to the Senate a preemption bill aimed at curbing overreach by counties and municipalities. HB 76 was introduced in response to Salt Lake County requiring universal background checks at gun shows in county facilities, even though no supporting state law exists. The bill also goes further and prohibits local support for implementation of any new federal restrictions, making Utah a "sanctuary state" on the Second Amendment.
Vermont
Vermont's H 5, the Hearing Protection Act, was introduced in the state's House of Representatives. Similar legislation is being proposed by Republican state Rep. Patrick Brennan but is yet to be titled and assigned a number. Rep. Brennan said, "Suppressor hunting is good, common sense policy that will help protect the hearing of hunters for generations to come." He cited Centers for Disease Control studies that prove suppressor use preserves hearing. Suppressors are legal to own in Vermont and 41 other states and are legal for using while hunting in 40 states.
Virginia
Virginia House Bill 2128, which increases from three business days to five business days the time provided for the Department of State Police to complete a background check before a firearm may be transferred, was recently approved by the Virginia Senate. Given that the bill has been approved by both chambers, it will now head to Democratic Gov. Ralph Northam for his consideration and possible signing. Some good news came out of Richmond though, as the Virginia Senate voted to shelve a bill (SB 1250) that would have required background checks for gun rentals. Additionally, HB 2276, relating to unfinished frames and receivers and unserialized firearms is awaiting a hearing by the Senate Judiciary Committee and has also already passed the Virginia House of Delegates.
Washington
Another attempt to ban modern sporting rifles (MSRs), the most popular-selling centerfire rifle in America, in the Evergreen State has fallen short. Both SB 5217 and HB 1229 failed to be voted out of committee before the deadline, meaning unless the legislature suspends the rules, both "assault weapon" bans are effectively stopped at this point. SB 5078 was amended out of committee with a "do pass" recommendation and if adopted, would prevent future sales, transfers and acquisition of magazines with capacities greater than 17 rounds. In a positive development, a Washington state appeals court unanimously struck down a mandatory home firearm storage ordinance passed by the city of Edmonds, saying the mandate violated the state's firearm preemption statute.
West Virginia
Legislation has been introduced in West Virginia to protect the firearm and ammunition industry from blatant discrimination from financial institutions. Senate Bill 268, by Republican state Sens. Patrick Rupie Phillips, Robert Karnes, David Stover, and Randy Smith, would prohibit financial institutions, as well as government entities, from refusing goods or services, or terminating existing business relationships, due solely to a business being "engaged in the lawful commerce of firearms, firearms accessories, or ammunition products." SB 268 has been referred to the Senate Judiciary Committee.
Wisconsin
For the first time in six years, Wisconsin hunters were allowed to hunt wolves and they didn't let the opportunity go by. Over 28,000 hunters applied for 4,000 wolf tags made available and were so successful in harvesting them the season was shut down early after just two days. State-licensed hunters had registered 213 wolves. Dave Marbie participated in the hunt and described the conditions. "It's been incredible weather this week and that made a difference. We had fresh snow yesterday morning and this morning and that's ideal. That obviously contributed to the success of the hunt." The Badger state has seen the number of wolves grow from 25 in 1980 to 1,195 just prior to state allowing the hunt to take place again.
Federal Happenings
Executive Action Gun Control Being Considered, White House Mostly Mum
President Joe Biden is ready to sidestep the elected representatives of the people – the Congress – and issue gun control via executive action. That was confirmed by White House spokesperson Jen Psaki during a press briefing. "The president has a range of actions at his disposal," Psaki replied. "He hasn't ruled out either of those options." Those actions could come in the form of restricting imports and exports. There are calls to ban the sale and possession of unfinished receivers, end online firearm and ammunition transactions, and turning the Bureau of Alcohol, Tobacco, Firearms and Explosives (ATF) inspections from instructive to punitive to search for reasons to deny licenses. The president could also deny adequate resources to the FBI's National Instant Criminal Background Check System (NICS). As yet, the president hasn't acted.
President Biden Considering Order on 80 Percent Receivers
President Joe Biden is also reportedly considering an executive order that would treat 80 percent receivers, or unfinished firearms, as if they were a completed firearm and require approval to purchase by the FBI National Instant Criminal Background Check System (NICS). Details of how these unserialized firearm parts would be catalogued is unclear. This would essentially be forcing a change in what is defined as a firearm by the Bureau of Alcohol, Tobacco, Firearms and Explosives (ATF).
Democratic Senators Demand Appointed ATF Director
A dozen Democratic U.S. Senators signed a letter demanding President Joe Biden nominate a director for the Bureau of Alcohol, Tobacco, Firearms and Explosives (ATF) so that person can carry out a gun control wish list. Among the senators' demands for a named director they would confirm is someone who would end the sale of unfinished receivers and precursor parts, redefine "engaged in the business" of selling firearms to require nearly anyone privately selling a gun to be licensed, weaponize the ATF to revoke licenses, ignore federal law by releasing investigations protected by the Tiahrt Amendment and slap new reporting requirements on firearm retailers. The ATF hasn't had a Senate-confirmed director since B. Todd Jones left his post in 2013. Given the demand-list, it is difficult to see a narrowly-divided Senate agreeing to confirm a director who would rubber-stamp this gun control agenda.
DOJ, HHS, Interior Confirmation Hearings Held
The U.S. Senate held confirmation hearings in the Senate Judiciary Committee for President Joe Biden's nomination of Judge Merrick Garland for U.S. Attorney General, a role giving him oversight of the FBI and Bureau of Alcohol, Tobacco, Firearms and Explosives (ATF). Those hearings were on Feb. 22 and 23. Additionally, the Senate Health, Education, Labor and Pensions Committee considered California Attorney General Xavier Becerra for Health and Human Services Secretary on Feb. 23. Attorney General Becerra has no medical background but is vocally antigun. Lastly, the Senate Energy and Natural Resources Committee held a hearing on the nomination of U.S. Rep. Deb Haaland (D-N.M.) for Secretary of the Department of the Interior, also on Feb. 23. Sen. Steve Daines (R-Mont.) spoke with Rep. Haaland, and later said he is "deeply concerned with the Congresswoman's support on several radical issues" and threatened to "block her confirmation." Sen. Joe Manchin (D-W.Va.) has announced his support.
Senate Mandatory Storage Bill Introduced
U.S. Sens. Chris Murphy and Richard Blumenthal, both Democratic senators from Connecticut, introduced legislation to require locked and inaccessible firearm storage in private homes and would levy stiff fines and liability when stored firearms are not in compliance. The Heller decision holds that mandating firearms be locked and inoperable at all times violates the Second Amendment.
Bill Introduced to Regulate Guns under Consumer Protection Agency
U.S. Rep. Robin Kelly (D-Ill.) introduced H.R. 880, a bill that would put firearms under the oversight of the Consumer Product Safety Commission. Currently, firearms are excluded from the list of products the commission regulates and are regulated by the Bureau of Alcohol, Tobacco, Firearms and Explosives (ATF), just as cars are regulated by the Transportation Department. This move would give firearm oversight to the CPSC and would then enable bureaucrats to issue recalls after deeming guns "unsafe."
Rep. Maloney Introduces 'Smart Gun' Gun Control Package
U.S. Rep. Carolyn Maloney (D-N.Y.) introduced a gun control package in Congress including the Handgun Trigger Safety Act, to incentivize development of so-called "smart gun" technology, despite they're unreliable and there's no commercial interest from buyers. The bill would require all new guns to be fitted with the technology within five years and legacy guns to be retrofitted within 10 years. Rep. Maloney also introduced the Firearm Risks Protection Act, to require gun owners to purchase liability insurance, the Gunshow Loop Hole Act to require all gun show firearm sales to be complete with background checks, even though gun retailers at gun shows already do this. That bill would also extend FBI retention of background checks for 90 days, creating a government watch list of firearm purchasers. Lastly, she debuted the Gun Trafficking Prevention Act, to make straw purchasing a felony, ignoring the firearm industry-Bureau of Alcohol, Tobacco, Firearms and Explosives (ATF) 20-year partnership to curb the felony crime of lying on the background check form that is punishable by 10 years in jail and a $250,000 fine. Rep. Sheila Jackson Lee (D-Texas) introduced a similar gun control bill but has yet to gain a single cosponsor.
News from NSSF
2 Million Background Checks Kick Off New Year
NSSF reported more than 2 million background checks for the sale of a firearm, the strongest January on record. The Adjusted FBI National Instant Criminal Background Check System (NICS) report showed that the elevated and record-breaking gun-buying surge that dominated 2020 isn't slowing down. Three of the top 10 weeks for NICS checks and one top 10 day were notched last month. All but one top 10 week has occurred since March 2020. NSSF's Mark Oliva told Fox News, "It can't be discounted that many of these background checks for the purchase of a firearm are attributed to threats by the Biden administration to enact the most radical and far-reaching gun control agenda ever proposed."
Firearm and Excise Tax Contributions Break Records
Reports show Firearms and Ammunition Excise Tax (FAET) collections reported for the 3rd Quarter Calendar Year 2020 totaled $248.3 million collected from 681 manufacturers from July 1-Sept. 30, 2020. It was the most FAET collected in a quarter in history. This is a 58 percent increase over the same time quarter in 2019. It also brings the firearm and ammunition industry's total contribution to the Pittman-Robertson Wildlife Restoration Trust Fund to $13.6 billion. These 10 to 11 percent excise tax dollars collected since 1937 under the Pittman-Robertson Federal Aid in Wildlife Restoration Act are specifically designated to be used by state wildlife agencies for conservation.
Denver Firearm Range Focusing on Diverse Gun Ownership
Anubis Heru did the math and with solid numbers, he just needed to provide education, training and space for practice to a record-high new customer base. So Heru launched Denver's 1770 Armory and Gun Club, the Mile High City's first Black-owned gun club. "We have a huge responsibility," Heru explained of his mission to reach an underserved community. "There's a lot of miseducation and misinformation about Black gun ownership because it's been shown that only certain types of individuals carry firearms, and that is the furthest thing from the truth." Through historic gun sales last year, the largest increase of any demographic group was among African Americans, accounting for an increase of 58 percent from 2019 to 2020 of gun purchases by Black men and women.
A Renaissance for America's Greatest Outdoor Pastime
America's outdoor pastime experienced a renaissance in 2020 and signs indicate the trend will continue in 2021. Hunting and recreational shooting sports saw a boom as millions of Americans purchased firearms during the past year. Hunting license sales are the biggest tell for who's heading out for a shoot and the numbers from 2020 are big. Numerous states hit highwater marks, and a look at New York's hunting license sales data for 2020 show $922,444 in sales reported on the first day of big game license sales this year, compared to $347,103 in 2019. Outdoor Life's Alex Robinson wrote that it is the "greatest untold story of 2020."
Join the Gun Owners Care Campaign
With American gun owners increasingly the target of efforts to shame and cast aspersions simply for exercising their constitutional right to own a firearm, NSSF has launched the Gun Owners CareSM program. This initiative works to educate the public about the concern law-abiding gun owners have for their neighbors and communities. Members of the firearm-owning community deserve respect for being good, concerned citizens and proud defenders of a unique American heritage, and the Gun Owners Care initiative will emphasize those efforts and successes. We invite all industry members and firearm owners to join now and support this critical initiative.
Download NSSF's Real Solutions, Safer Communities Toolkit
NSSF's Real Solutions. Safer Communities.SM Industry Toolkit is available for members of the firearm industry for download. Industry members are encouraged to use the ready-made materials in the toolkit to share on their social media, websites and printed materials with customers, supporters, employees and stakeholders. NSSF's Real Solutions campaign is a member-supported initiative that includes several firearm safety programs that have proven effective at reducing the criminal misuse of firearms and safeguarding firearms from prohibited individuals and those who should not possess them.