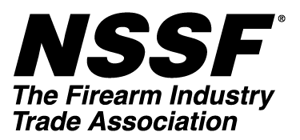 In Washington, D.C.,… President Joe Biden's gun control agenda has remained stalled for the most part. Regardless, he used the fourth anniversary of the Parkland, Fla., tragedy to call on Congress to do more and enact more of his gun control program. Still, 43 different gun control groups and advocates signed on to a letter urging the president to do more and they're getting increasingly frustrated and deflated by his inaction. Notably not included in the letter were billionaire gun control funder Michael Bloomberg's Everytown for Gun Safety and Moms Demand Action. Bloomberg has recently voiced his frustrations with national Democrats and urging them to "change directions" or else face a "wipe out" election in November. Americans increasingly do not support more gun control and have spent the last two years buying firearms at record levels, driven in large part by concerns of safety and for self-defense as a result of Democratic "defund the police," "bail reform" and "soft-on-crime" policies.
President Biden nominated his Judge Ketanji Brown Jackson, of the U.S. Court of Appeals for the D.C. Circuit, to the U.S. Supreme Court to replace the retiring Justice Stephen Breyer. The nomination is not expected to alter the balance of the court significantly with Conservative-leaning justices still holding a 6-3 majority.
In the states… Firearm Industry Nondiscrimination (FIND) Act legislation to prohibit banks and financial institutions from discriminating against law firearm industry businesses continues to build momentum. The legislation says that corporate entities can't discriminate against firearm-related business while at the same time benefitting from taxpayer funded government contracts or municipal bonds. The legislation is similar to Texas's 2021 law and those bills are being debated in several state legislatures. State specific details are included below, but several other bills both beneficial and harmful to the firearm and ammunition industry have also gained attention.
Here's the February round-up of what NASGW members should keep on their radar:
Around the States
State legislatures are proving they are the laboratories of democracy. Bloomberg reported that the Firearm Industry Nondiscrimination (FIND) Act, which started as a Texas law, is being introduced and debated for laws in several other states, including Arizona, Kansas, Kentucky, Missouri, Ohio, Oklahoma and West Virginia. The FIND Act would prevent corporate entities from profiting from state and local municipal bonds and contracts while at the same time using profits to deny citizens in those states from exercising their Second Amendment rights. The pending gun legislation could shake up the $4 trillion municipal market, something that's already happened in Texas.
Arizona
The NSSF-priority Firearm Industry Nondiscrimination (FIND) Act cleared Arizona's House of Representatives and is headed to the state Senate for consideration. The bill, HB 2473, would require companies signing contracts with the state or local governments worth more than $100,000 to certify they won't refuse to work with firearms-related companies. The legislation doesn't require banks to service gun-related businesses. It gives the state freedom to choose to enter into contracts with companies that won't discriminate against industries that are politically-disfavored by the "woke" left. Additionally, Arizona's House also passed HB 2166 on a party-line vote. The legislation would exempt firearms, storage devices and ammunition from state sales tax.
California
California's Democratic Gov. Gavin Newsom announced the introduction of Assembly Bill 1594, a bill that would allow California's attorney general and private citizens to sue firearm manufacturers and other businesses for what is being described as a failure to take "reasonable efforts to prevent their products from being used unlawfully." Those efforts were undefined. The legislation would run into conflict with the federal Protection of Lawful Commerce in Arms Act (PLCAA) that restricts lawsuits against firearm business for the criminal actions of non-associated third parties. This is yet another example of Gov. Newsom's unwillingness to enforce criminal laws in his state and attempting to shift blame to firearm business that operate within the laws and regulations governing the sale of firearms. No one in California can obtain a firearm without an FBI National Instant Criminal Background Check System (NICS) verification. The firearm industry already has partner programs with the Bureau of Alcohol, Tobacco, Firearms and Explosives (ATF) to prevent firearms from being obtained by prohibited individuals. NSSF will vigorously oppose this legislation.
Also in California, Democratic Assemblymember Buffy Wicks introduced AB 2156, legislation that would require anyone in the state to obtain a state firearm manufacturing license to build four or more firearms in a calendar year. Violations of the proposed law would be a misdemeanor. Existing state law requires any federally licensed firearms manufacturer that produces 50 or more firearms in the state in a calendar year to also be licensed as a manufacturer by the state. The bill would also prohibit any person, unless licensed as a firearm manufacturer, from manufacturing any firearm, precursor part, or magazine, by means of a 3D printer. NSSF opposes these onerous regulations that only punish the firearm industry and law-abiding gun owners.
In addition, anti-hunting groups are trying once again at a backdoor ban on California black bear hunting. This time, the Humane Society of the United States (HSUS) submitted a petition to the California Game and Fish Commission requesting a total halt on bear hunting until three conditions are met: the state conducts an empirical bear population study; researches the effects of drought and wildfire on bear populations and; updates its bear-management plan. The HSUS petition claims California's bear population has declined steeply in recent years due to "record-level fires and drought" and "human persecution of bears…through hunting and predator control," but their math is just wrong. California Department of Fish and Wildlife Public Information Officer Peter Tira conservatively estimates a population of 30,000 to 40,000 bears, and that even if the statewide bear population were closer to 30,000, a normal harvest of 1,700 bears would still be sustainable.
Lastly, San Jose, Calif. Democratic Mayor Sam Liccardo is threatening to take his city's plan to tack on fees to law-abiding gun owners and add a threat of confiscation for noncompliance. Mayor Liccardo said he is okay with gun confiscation until gun owners can prove they are lawful possessors and pay his tax. "Have you paid your fee? You have insurance?" "No." OK, well, there's an opportunity for us to remove the gun. And then when the gun owner comes back and demonstrates that they comply with the law and they're a lawful gun owner, they get their gun back," the mayor said.
Colorado
Colorado's legislation to ban hunting of big cats failed to advance from a Senate committee after a three-hour hearing. The bill was opposed by a coalition of 20 hunting, angling and wildlife conservation groups and their members, including NSSF. Senate Bill 31 lost three of the four primary sponsors between the time it was introduced and when it was brought up for a hearing, showing the legislation was quickly losing steam. A state Senate Democrat that chaired the committee hearing previously attended a press conference opposing the legislation. The bill was supported by the Humane Society of the United States (HSUS), an anti-hunting group that has sponsored other hunting ban bills in other states and in Congress.
Also in Colorado, a Colorado lawmaker is proposing a new state law to enact an age-based gun ban. The proposal would raise the age to purchase Modern Sporting Rifles (MSRs) from 18 to 21. State Democratic Rep. Tom Sullivan, whose son Alex was murdered in the 2012 Aurora movie theater tragedy, said he's still working out the specifics, but plans to introduce it this session. Rep. Sullivan says his legislation, "will not affect firearms designed for sportsmen," but would impose stricter limits on firearms that are commonly used in "mass-death incidents." He is modeling his definition of "assault weapon" after the one adopted by Boulder, Colo., which has its own ban on pistols and semiautomatic rifles with pistol grips, folding or telescoping stocks or any protruding grip allowing a weapon to be stabilized with the non-trigger hand. Adults at 18 are fully-vested in their Second Amendment rights to purchase rifles and shotguns. Federal law prohibits handgun purchases by people under the age of 21.
The Colorado House Agriculture Committee also unanimously endorsed a bill to create a Hunters Education Curriculum to be made available to every middle school in the state of Colorado. NSSF staff worked with committee members from both sides of the aisle on developing the proposal and testified on its behalf. HB 1168 would not require Hunters Ed to be taught but does make it possible for schools to offer Hunters Education classes as an elective for children in 6th through 8th grade. The proposal, endorsed by all 11 committee members, now heads to the full Colorado House of Representatives for a vote.
Finally in Colorado, Chris Dorsey, writing for Forbes, reported that legislation aimed at banning big cat hunting in Colorado isn't being driven by science, but by anti-hunting special interest groups. The anti-hunting bill, backed by the Humane Society of the United States (HSUS) that has a history of pushing hunting bans and restrictions, was ultimately defeated. The bill would have circumvented the state's, "Parks and Wildlife Division—comprised of biologists, scientists, and other animal researchers with the mandate to manage the state's wildlife for the public good – and, instead, places management of the two species in the hands of people whose experience with the animal kingdom is apt to come from a Disney film." Dorsey noted that the big cat populations are thriving and hunting is an integral part of wildlife conservation, contributing $3 billion to state's economy and supporting 25,000 jobs
Connecticut
Connecticut's Democratic Gov. Ned Lamont doesn't have the celebrity status of some of his gun control governor colleagues like New York's Democratic Gov. Kathy Hochul, New Jersey's Democratic Gov. Phil Murphy or California's Democratic Gov. Gavin Newsom. His recent gun control proposal arguably outdoes them all, though. Connecticut's governor ripped a page from the Biden administration playbook and attempted to divert attention from failures to address rising crime by calling for increased gun control. Gov. Lamont said in a press conference announcement, "You're not tough on crime if you're weak on guns. We're going to continue to stay tough on guns."
Florida
Florida's Republican Attorney General Ashley Moody urged the state Supreme Court to reject challenges to a 2011 law that threatens stiff penalties if city and county officials pass gun-related regulations. Florida's 1st District Court of Appeals turned down arguments by more than 30 local governments and dozens of local officials challenging the law. Florida has barred cities and counties from passing regulations that are stricter than state firearm laws since 1987, and the penalties in the 2011 law were designed to strengthen that "pre-emption." The law, for example, could lead to local officials facing $5,000 fines for passing gun regulations.
Georgia
Join like-minded gun owners and patriots on Wednesday, March 2, for a rally in support of the Second Amendment. The "March for the 2nd Rally" will be held at Liberty Plaza, just across from the Georgia State Capitol. Expect to hear from state lawmakers, Second Amendment activists and representatives from various groups in attendance. The event is sponsored by GA2A, and co-hosted by NSSF, NRA-ILA, American Suppressor Association, and the DC Project. Doors open at 10:00 am.
Also, Georgia Republican State Rep. Martin Momtahan introduced legislation that would create new tax incentives for firearm and ammunition manufacturers, as well as law-abiding citizens. The NSSF-supported House Bill 1090, would enhance the manufacturing investment tax credit for small arms and ammunition manufacturers; provide for a new tax credit for expenses incurred by a small arms and ammunition manufacturers in Georgia related to increased production of new lines of firearms; and exempt the following from Georgia's sales and use tax: purchase of firearms, ammunition, and firearm safety equipment; admission to firearm safety training courses and to gun ranges; initiation and membership to certain clubs or organizations for firearms training or shooting sports.
Idaho
The Idaho legislature passed S 1262, a bill amending the State of Idaho's Disaster Preparedness Act, sending it to Republican Gov. Brad Little for signature. The bill is a firearm industry protection act, ensuring that firearm manufacturers, distributors and retailers are protected from closure during states of emergency. NSSF lobbied for the bill's passage in the Idaho legislature and is asking Gov. Little to make sure it becomes law.
Iowa
Two bills were introduced in Iowa that would make turkey hunting more accessible to Iowans. House Study Bill 609 and Senate File 2138, as originally introduced, would allow .410 bore shotguns for turkey hunting in the state. HSB 609, which passed out of the House Natural Resources Committee, was amended to also allow 28-gauge shotguns for turkey hunting using Tungsten shot up to shot size #10. NSSF provided a letter of support to the committee. Iowa is one of the only states left in the country to regulate both sub-gauge and shot size that can be used for turkey. NSSF will continue to support these bills through the process.
Kansas
Republican Kansas state Sen. Kellie Warren introduced SB 482, the Financial Industry Nondiscrimination (FIND) Act, to discourage corporate discrimination against the firearm industry, joining a growing number of states debating similar policies. Sen. Warren's bill would require companies to submit written verification that they do not have policies or practices that discriminate against the lawful firearm industry before they are able to enter into large goods or services contracts with state or local government entities and is modeled after the FIND Act signed into law last year by Texas Republican Gov. Greg Abbott. In a statement, Sen. Warren said, "The leftist mob has a radical agenda designed to circumvent our constitutional rights in order to re-engineer society by attacking the gun trade. Knowing their policies are deeply unpopular in Kansas, they seek to enforce their agenda through woke corporations seeking to cancel our right to bear arms and bully those involved in the commerce of firearms and ammunition." NSSF urges Kansas members to contact their state senator to urge them to support SB 482.
Maryland
Next week on March 2, legislation of interest to firearm industry businesses will be heard in committees of the Maryland House and Senate. Senate Bill 873 seeks to decimate the firearm industry by gutting the federal Protection of Lawful Commerce in Arms Act (PLCAA). Specifically, SB 873 would allow the Maryland attorney general to file suit against the firearm industry for the criminal misuse or unlawful possession of firearms in Maryland. Also, on March 2, the House Judiciary Committee is scheduled to hear House Bill 1021. HB 1021 seeks to create a one-size-fits-all mandate for how FFLs (to include manufacturers, distributors, retailers, and gunsmiths) are to secure their business premises and store their firearms during non-business hours. Members can voice their opposition to the senate bill here and to the house bill here.
Minnesota
A Democratic state senator is attempting to take gun control to new levels in Minnesota. Sen. John Marty introduced two bills, Senate File 3377 and Senate File 3378, that together would enact some of the strictest gun control laws in the nation, including mandating gun owners register their firearms and pay liability insurance. Sen. Marty compared guns to cars when introducing his bills, saying, "For guns, there is no licensing, no training requirement, no registration, no insurance, no safety equipment required. This enables criminals to obtain guns with no background check, no waiting period – no means of enforcement at all." Gun buyers in Minnesota must pass an FBI National Instant Criminal Background Check System (NICS) verification and the state already requires training from a certified firearms instructor for concealed carry permits as well as a hunters education training certificate for everyone born after 1979 to obtain a hunting license.
Nevada
The Nevada Supreme Court unanimously denied a petition for a rehearing in the Parsons v. Colt case that the court already unanimously held that Nevada statute NRS 41.131(1) provides immunity from suit to the firearm industry members sued in the case arising out of the Las Vegas, Route 91 Harvest Festival murders. The Nevada statute provides that, "[n]o person has a cause of action against the manufacturer or distributor of any firearm or ammunition merely because the firearm or ammunition was capable of causing serious injury, damage or death." NSSF filed an amicus brief in support of the industry defendants authored by Professor Victor Schwartz, America's leading authority on tort law. The court's ruling did not address or analyze the plaintiffs' public policy arguments raised in their petition for rehearing.
New Hampshire
New Hampshire's House of Representatives is scheduled to vote on HB 307, an important Enhanced Firearms Pre-emption bill, which provides strong protections against local gun laws for manufacturers, dealers and gun owners alike. NSSF expects a floor vote in the coming weeks and needs NSSF manufacturers and retailers to express support for stopping local gun control. This legislation will strengthen the state's current pre-emption statute regarding firearms and ammunition. The House of Representatives passed HB 307, but the Senate amended it so the House must vote to concur with that amendment. The legislation is supported by NSSF, Gun Owners of America and NRA. Contact your Representative and respectfully urge them to concur with the Senate amendment of HB 307 and vote yes. In doing so, they will strengthen New Hampshire pre-emption protections for everyone in the state.
Also in New Hampshire, Republican Gov. Chris Sununu and Republican Attorney General John Formella announced the state was joining with a challenge to Maryland's ban on so-called "assault weapons," or Modern Sporting Rifles (MSRs). So far, 25 states have joined the challenge to the decision upheld by the U.S. Court of Appeals for the Fourth Circuit. The Maryland law bans AR-15-style rifles and magazines with a capacity greater than 10 rounds. AG Formella's amicus brief reads in part, "… the Affected Firearms are common to the point of ubiquity among law-abiding gun owners." MSRs are the most-popular-selling centerfire rifles in America today, with more than 20 million in circulation.
New York
New York's Democratic Attorney General Letitia James filed an opposition to NSSF's request for a preliminary injunction and supported the state's motion to dismiss the case that seeks to stop New York's law allowing lawsuits against firearm manufacturers. NSSF is challenging to overturn the law signed by disgraced former New York Democratic Gov. Andrew Cuomo that would allow civil lawsuits by municipalities against the firearm industry for the criminal actions by non-associated third parties. The law is in contravention to federal law, the Protection of Lawful Commerce in Arms Act (PLCAA) and the legal foundations of tort law.
Ohio
Ohio's House of Representatives passed an NSSF-priority bill to protect the firearm industry and Second Amendment rights of Ohioans from future emergency power orders. The importance of a functioning firearm industry doesn't end during an emergency and neither does the Second Amendment. House Bill 325 was authored by Republican state Rep. Scott Wiggam and passed in a 64-35 vote, with all Ohio House Democrats voting "nay" on this commonsense legislation. A nearly identical bill, Senate Bill 185 has already passed out of the Ohio Senate. For one of the bills to make it to the governor and become law, either HB 325 or SB 185 will now have to be approved by the opposite chamber from where they originated. NSSF will continue to support these bills through the legislative process.
Oklahoma
Oklahoma's Republican Gov. Kevin Stitt told Breitbart that his state is ready to welcome gun-related businesses. "We just want all the manufacturers – the arms companies, the ammo manufacturers – to know that they are welcome in our state," Gov. Stitt explained. "There are banks lined up in Oklahoma to do business with the gun manufacturing industry, and the gun industry here in our state." When it comes to banking discrimination issues experienced by members of the firearm industry, Gov. Stitt explained, "We believe in freedom for businesses, but the distinction is, we will not let a bank do business with the state of Oklahoma and also discriminate." Gov. Stitt said if a bank chooses to hold a discriminatory policy, that would be within their purview, but they would be sacrificing business. "I can assure you there are banks lined up to do business with the gun manufacturers and we would not let them do business with the state of Oklahoma if they also discriminated," he added.
State Sen. David Bullard introduced Oklahoma Senate Bill 1315, a bill to give any gun manufacturer that moves into the state a five-year exemption on paying Oklahoma's state income tax. The bill passed out of the Senate Committee on Finance by a 7-2 party line vote. One additional selling point for gun makers is Oklahoma's gunsmithing collegiate program at Murray State University. Sen. Bullard noted the readily available workforce and Second Amendment heritage of Oklahoma, saying, "You have a state that's very big on firearms and consumes a lot of ammunition, but also you have the training here that's available to get the labor. With that school that we have and some of the opportunities we have with our career techs to help expand on that – we have the capability to do that." The bill must now pass the full Senate before passing the full house before becoming law.
Also in Oklahoma, Republican Oklahoma state Rep. Kevin West introduced HB 3144, the NSSF-supported Firearm Industry Nondiscrimination (FIND) Act. The bill would require corporate entities to submit written verification that they do not hold policies or practices that discriminate against the firearm industry before they are able to enter into contracts with state or local government entities. This legislation is modeled after the FIND Act passed by the Texas legislature and signed into law by Gov. Greg Abbott in 2021. NSSF urges Oklahoma members to contact their state representative and encourage them to support HB 3144.
Pennsylvania
A Philadelphia ordinance mandating "lost or stolen" firearms be reported within 48 hours was struck down after a three-judge Pennsylvania Commonwealth Court panel said the law violated the state's firearm pre-emption law. After passing more than a decade ago, the "lost or stolen" ordinance was used for the first time in 2019 after a defendant admitted to participating in six illegal firearm straw purchases. Bearing Arms' Cam Edwards wrote why the law makes little sense, saying, "Philadelphia's lost-or-stolen ordinance isn't a basic safety regulation, and it isn't desperately needed. The ordinance was on the books for more than a decade before the city finally found an opportunity to try to enforce it." But, Edwards added, "If the city's lost-or-stolen ordinance is ultimately upheld, or the state Supreme Court overturns the existing preemption law, Philadelphia politicians wouldn't stop with this one local law. They would quickly move to impose a whole host of new restrictions on gun owners."
South Carolina
South Carolina House Bill 4614, legislation that would allow hunting on Sundays on wildlife management areas, was approved by the House Wildlife Subcommittee. The bill was heard in the full committee, but due to several objections, no vote was taken. State law currently prohibits hunting on public lands on Sunday, allowing only those with private property, or access to private property, the ability to go afield and hunt on Sunday. Please contact members of the House Agriculture, Natural Resources and Environmental Affairs Committee and respectfully urge them to vote "Yes" on House Bill 4614.
Also, South Carolina's Department of Natural Resources (SCDNR) announced a program to incentivize hunters to target the coyotes in the state. Sixteen tagged coyotes were released back into the wild and if hunters turn in those tags, they can earn a free South Carolina lifetime hunting license as part of South Carolina's Coyote Harvest Incentive Program. The state legislature created the program in 2016 and has since tagged and released 96 coyotes, including the most recent 16. About half of those tagged coyotes have been reported back to SCDNR. SCDNR said coyotes appeared in the state about 30 years ago and have a damaging impact on whitetail deer, especially fawns.
Tennessee
Democratic Tennessee state Sen. Sara Kyle introduced a one-year sales tax exemption on the purchase of any gun safe, gun lock or other firearm safety device and it passed. So this year Sen. Kyle introduced a new bill and is trying to make the sales tax exemption permanent. "I want to assure you, I am not against the Second Amendment," Sen. Kyle stated. "After many years of talking and drawing attention to the issue, this is a step in the right direction. This is a way to tee up safe gun storage." NSSF supports laws that provide a tax break for buying a firearm safety device but opposes one-size-fits-all mandatory firearm storage laws in the home because they violate the Second Amendment, as confirmed by the U.S. Supreme Court's 2008 Heller decision. NSSF's safe firearm storage program Project ChildSafe® has partnered with firearm manufacturers and local law enforcement to distribute more than 100 million free firearm locking devices.
Texas
The Supreme Court of Texas denied LuckyGunner's petition for writ of mandamus and emergency motion to stay the trial court's order denying their motion to dismiss the claim pursuant to the immunity provided by the Protection of Lawful Commerce in Arms Act (PLCAA). This case stems from the Sante Fe High School tragedy in 2018. The plaintiffs have alleged that LuckyGunner negligently sold ammunition to the shooter, who was not legally permitted to possess ammunition due to his age and who lied to LuckyGunner at the time of the online sale. NSSF filed an amicus brief in support of the petition for mandamus arguing that LuckyGunner did not "knowingly violate" the law (18 U.S.C. § 922(x)(1)(B)) by selling ammunition to a person they knew or had reason to believe was under the age of 18 and that the lower court abused its discretion by imposing a "duty to inquire" element to the test under the law. NSSF further argued that the LuckyGunner is a "seller" under the PLCAA and therefore is afforded the immunity granted by the PLCAA.
Robert Francis "Beto" O'Rourke made a political turnabout for the history books and likely shot himself in the foot among his key constituency. First, the former failed 2018 Texas Democratic U.S. Senate candidate and 2020 presidential candidate bolstered his gun control celebrity status with his infamous "Hell Yes!" debate response. He's figuring out that's not a good thing in Texas and recently changed his tune. Now O'Rourke claims to want to defend the Second Amendment and isn't interested in taking anyone's gun. Just days after that, The Reload reported he didn't abandon his original ideas on confiscation but is focusing on "common ground" if he were to be elected Texas governor.
Utah
Utah's Senate gave final approval to SB 115, legislation that clarifies that only the state legislature can set regulations firearm and ammunition regulations in the state. The bill adds the potential for civil actions should local municipalities ignore state law and attempt to enact their own gun laws. The legislation strengthens Utah's firearm and ammunition pre-emption laws. The law was prompted by Salt Lake County's ordinance that required background checks on all firearm sales at gun shows, both for retail and private sales, despite no universal background check requirement in Utah. The bill now heads to Republican Gov. Spencer Cox for signature.
Vermont
Vermont Republican Gov. Phil Scott vetoed legislation that would have potentially put gun buyers in endless delays when purchasing firearms. Vermont's S. 30 would have extended waiting times for background checks to 30 days, but after 30 days, those checks are invalid and would need to be started over. The bill's proponents called it a bill to close the "Charleston Loophole." Firearm retailers are allowed, but not forced, to transfer a firearm if a definitive "deny" message isn't returned after three business days of receiving a "delay" notification from the FBI's National Instant Criminal Background Check System (NCIS). Gov. Scott said the 30-day marker was "excessive," but said he would be open to a compromise of seven days if it was offered. Over 99 percent of delay notifications are resolved within three business days.
Washington State
Democratic lawmakers from Washington State introduced legislation that would ban 51 specific firearms, so-called "copycat" versions of those firearms and any firearm chambered in .22 caliber with a total length less than 30 inches. The bill, SB 5217, states, "No person in this state may manufacture, possess, distribute, import, transfer, sell, offer for sale, purchase, or otherwise transfer any assault weapon…" The only exception made is for those already in lawful possession of the firearms when the proposed legislation would be enacted, or those who would inherit those firearms. The legislation would also restrict owners to only using their firearms on their private property, at a licensed gun range or while hunting. NSSF opposes this legislation on the strongest terms.
Also in Washington, a magazine ban appears to be in the making. Despite NSSF's effort to derail the bill, Washington State's Senate passed SB 5078, which if passed by the state House of Representatives would make it a criminal offense to manufacture, distribute, import, sell, purchase or transfer a magazine with a capacity greater than 10 rounds. Debate on the bill lasted well into the night before passing the chamber. If passed by the House, it will land on the desk of Democratic Gov. Jay Inslee, who will likely sign the legislation into law. If this occurs, Washington residents will be unable to purchase, sell or transfer standard capacity magazines over 10 rounds starting on July 2, 2022. To combat this bill, NSSF is airing a commercial in Washington State that puts state Democratic Rep. Dave Paul on notice that the proposed standard capacity magazine ban, SB 5078, puts lawmakers' unfounded fears limit the safety of state residents. The commercial notes that lawmakers allowed police to be defunded, decriminalized crime by turning criminals back onto the streets and now would limit the ability of law-abiding Washingtonians to defend themselves, their families and their homes. View the commercial airing on Washington television stations here.
Finally, it's six years of failure and counting for Seattle's gun and ammunition tax. The tax, levied by the City Council, was projected to haul in between $300,000-$500,00 annually. It collected just $165,416, down from the high-water mark of $184,836 the city reported for 2020, according to Liberty Park Press. That's largely because firearm retailers moved out of the city's limits to avoid the punitive tax that would have to be passed along to customers. "The tax was adopted ostensibly to create funding for "gun violence" reduction in the city, including homicides. On that level, the tax has also failed." Seattle's homicide rate is skyrocketing after uncontrolled crime and efforts to defund and limit police.
Wisconsin
Democratic lawmakers introduced bills to reinstate a 48-hour delay for the transfer of a firearm. State Sen. Melissa Agard and Rep. Sheila Stubbs introduced bills in their respective chambers to bring the law back after it was overturned by former Republican Gov. Mark Walker in 2015. NSSF opposes delays or waiting periods for firearm transfers as they are unconstitutional. Rights delayed are rights denied. Lawful gun buyers who pass the FBI National Instant Criminal Background Check System (NICS) are being denied their rights for ineffective policies that have no impact on reducing crime. In fact, these policies put those who face threats at risk for harm by denying them the ability to defend themselves.
Also in Wisconsin, the Assembly approved legislation that would afford state firearm businesses protections at the state level that are similar to the federal Protection of Lawful Commerce in Arms Act (PLCAA). Under the measure that passed the Assembly, companies would be shielded from lawsuits to recover damages, "resulting from the criminal or unlawful use of a firearm, firearm accessory, or ammunition by a third party." Republican State Rep. Gae Magnafici, who authored the bill, argued those lawsuits threaten Second Amendment rights. "Lawsuits against firearm manufacturers are one way the left is trying to restrict our rights," Rep. Magnafici said. "When a crime is committed, we blame the criminal, not the gun." It is anticipated that Democratic Gov. Tony Evers will veto the legislation.
Wyoming
Wyoming's Hot Springs County School District posted a picture to its Facebook page of a physical education class practicing marksmanship with air rifles and safety goggles. In the photo, the children are lying down on yoga mats on a gym floor, aiming at plywood targets about 50 feet away. The photo caused an internet meltdown after gaining 66,000 shares and over 6,000 comments in less than a week. According to The Washington Examiner, Wyoming law allows for gun safety courses in public schools. "The district must also establish training requirements, curricula, and instructor qualifications, subject to approval by local law enforcement," the law reads. Official gun safety training must include "at least 16 hours of live fire handgun training" and eight hours of "scenario-based training using nonlethal training," firearms, and ammunition. In addition, the training expires after one year.
Federal Happenings
President Biden Nominates Judge Ketanji Brown Jackson to Supreme Court
President Joe Biden nominated Judge Ketanji Brown Jackson, of the U.S. Court of Appeals for the D.C. Circuit, to the U.S. Supreme Court to replace the retiring Justice Stephen Breyer. Judge Brown Jackson was confirmed by the U.S. Senate to her current appointment on the bench just eight months ago and previously served as a federal district court judge for eight years. She also once clerked for Justice Breyer. Judge Brown Jackson would be the first African-American woman seated the Supreme Court. Should Judge Brown Jackson be confirmed by the U.S. Senate, the court would still maintain a 6-3 balance of conservative majority. NSSF will be closely examining Judge Brown Jackson's judicial record.
President Biden's Shifting Constitutional Interpretation Has No Foundation
President Joe Biden apparently believes the U.S. Constitution that he swore to uphold and defend is different today than when he was sworn into office. In his mind, the Constitution isn't the foundational bedrock upon which our rights are guaranteed and our laws are rooted. The president's uninformed remarks came during a press availability when he met with the Chair and Ranking Member of the U.S. Senate Judiciary Committee, Sens. Dick Durbin (D-Ill.) and Chuck Grassley (R-Iowa), to discuss his pending nominee to the U.S. Supreme Court. Read Larry Keane's entire op-ed published in Townhall.com.
President Demands More Gun Control Again to Mark Parkland Tragedy
President Joe Biden again demanded increased gun control to mark the anniversary of the tragedy in Parkland, Fla. President Biden issued a statement from The White House noting he is seeking rules to redefine a frame or receiver to ban home-built firearms, pressuring states to advance problematic extreme risk protection orders that would violate Due Process rights, universal background checks that would put every law-abiding gun owner on a government watchlist, a ban on the sale of Modern Sporting Rifles (MSRs) and standard capacity magazines and a repeal of the Protection of Lawful Commerce in Arms Act (PLCAA). Nowhere in his statement did President Biden acknowledge the need to hold murderers accountable for their heinous crimes.
Gun Control Groups Beg White House for Action
Forty-three gun control groups signed a letter to President Joe Biden and Vice President Kamala Harris pleading for more gun control. That's despite Congress showing no appetite for it. The groups demanded the Biden administration end proven and effective NSSF partnerships with the Bureau of Alcohol, Tobacco, Firearms and Explosives (ATF) and the bureau's participation in NSSF's SHOT Show, where members are able to learn from ATF and ATF is able to answer questions. They also demanded the creation of a gun control interagency task force, a Federal Office of Gun Violence Prevention, appointment of a gun control senior-level White House official and nomination of another gun control-approved person to head the ATF. The groups also demand the administration treat gun control as a public health issue, despite the fact the administration squandered public trust by mishandling the COVID-19 pandemic.
President Biden Calls Law-Abiding Americans 'The Resistance'
President Joe Biden traveled to New York City to show America he's doing something about rampant crime. Instead, he blamed the Second Amendment and lawful gun owners and repeated the same tired lies already "fact-checked" as being false. "Enough is enough," President Biden said. "Because we know we can do things about this, but for the resistance, we're getting from some sectors of the government and the Congress and the state legislatures, and the organizational structures out there." That "resistance" is the American people – the 21 million lawful gun buyers in 2020, including more than 8.4 million first-time buyers, and the 18.5 million gun buyers in 2021, with more than 5.4 million first-timers.
Biden Administration Negotiating with Anti-Hunting Activists on Public Lands
The Sportsmen's Alliance reported that the U.S. Fish and Wildlife Service (USFWS) is negotiating with the Center for Biological Diversity (CBD), a known anti-hunting organization, to settle a lawsuit regarding the 2.2 million acres of public lands in the refuge system that was opened to hunting. The issue stems over the use of traditional ammunition on federal lands. Both the USFWS and CBD requested a court delay to conduct settlement talks. This would be an abrupt about-face for the Department of the Interior Sec. Deb Haaland, who has championed opening public lands access. MeatEater reported sportsmen and women are feeling betrayed. NSSF is working with Members of Congress to ensure that hunters continue to have access to public lands and aren't forced by unscientific policies from being barred from using traditional ammunition.
New Republican AG Changes Virginia's Position on NYSRPA v. Bruen
Virginia's new Republican Attorney General Jason Miyares informed the U.S. Supreme Court that the Commonwealth of Virginia has reconsidered its position on the case New York State Rifle and Pistol Association v. Bruen, which challenges New York's restrictive "may issue" concealed carry permit scheme as unconstitutional. Virginia previously filed briefs defending the law, but AG Miyares noted that with an administration change, "Virginia is now of the view that New York's handgun permit regime is irreconcilable with the Second Amendment of the United States Constitution, which secures an individual right to bear arms outside the home for self-defense."
Fed. Reserve Nominee Sarah Bloom Raskin a Threat to America's Economy
President Joe Biden's nominee for Vice Chair of the Federal Reserve was blasted by The Federalist as a threat to the nation's economy for her willingness to discriminate against politically-disfavored industries, including energy and the firearm industry. NSSF urged the Senate to oppose her nomination in a letter over concerns she would re-implement the illegal Operation Choke Point that discriminated against the firearm industry and U.S. House of Representatives Republicans sent a letter to President Biden stating he should withdraw her nomination. U.S. Sen. Pat Toomey (R-Pa.) said of Raksin's nomination, "… it's a referendum on the idea of whether or not the Fed should do the legislative work of Congress and whether the Fed should be empowered to engage in policy decisions that have nothing to do with their mandate."
NSSF Profile Q & A: U.S. Sen. Deb Fischer (R-Neb.)
U.S. Sen. Deb Fischer (R-Neb.) has fond memories accompanying her father on hunting excursions at a young age. When she was little, she had a small toy six-shooter by her side while they walked through cornfields together. Being introduced to hunting early in life, as many Nebraskans are, helped Sen. Fischer develop a love of the outdoors and Nebraska's rich outdoor recreation heritage. Now, in the Senate, she's a cosponsor of the Federal Firearms Licensee Protection Act (S. 2449) and the Constitutional Concealed Carry Reciprocity Act (S. 1522) and continues to fight for the Second Amendment and educating her colleagues and the broader public about the positive role outdoor recreation plays in our communities and our economies. Read Sen. Fischer's full NSSF Member Profile Q & A here.
Sen. Grassley Grills AG Garland on Gun Control, Crime
U.S. Sen. Chuck Grassley (R-Iowa), the ranking member of the Senate Judiciary Committee, sent a letter to U.S. Attorney General Merrick Garland demanding answers as to why the Department of Justice (DOJ) is politicizing gun control efforts as a response to spiraling crime instead of going after criminals. "The President's focus on the 'Iron Pipeline' is a political effort to falsely suggest that conservative states with robust legal access to firearms somehow cause crime in Democrat-run cities. This is a distraction from the reality that the explosion of crime in blue cities is directly attributable to those same cities implementing de-policing, installing progressive prosecutors, and enacting disastrous bail reform policies," wrote Sen. Grassley. The senator also blasted the attorney general for refusing to answer questions from committee Republicans while turning over reams of documents to Democrats at the same time.
NSSF Urging Sen. Hagerty to Co-sponsor Fair Access to Banking Bill (art: SenBillHagertyAlert)
Many large banks are discriminating against and refusing to provide financial services to businesses in the firearm and ammunition industry, affecting every business in every sector of our industry. The Fair Access to Banking Act (S. 563) says if large banks have a policy that discriminates against businesses that are lawful and compliant under federal law, than those banks will lose their access to essential taxpayer-funded benefits like FDIC insurance, the automated clearing house and the discount window. The bill does NOT force banks to lend to anyone. U.S. Senator Bill Hagerty has yet to sign on as a cosponsor to the Fair Access to Banking Act (S. 563). Call him today and ask that he put a stop to the discrimination by banks targeting our industry. Call Senator Hagerty's Washington, D.C. office (202) 224-4944, his Memphis office at (901) 544-4224 or his Nashville office at (615) 736-5129.
VAWA Introduced Without Gun Control Provisions
The Violence Against Women Act reauthorization bill was introduced without gun control provisions that stymied the legislation. The legislation was last reauthorized in 2013 but expired in in 2019. The reauthorization bill dropped a gun control provision that would have expanded the list of prohibited individuals to include misdemeanor convictions in addition to felonies, which was opposed by the NRA. Dropping that provision is expected to garner the necessary 60 votes to pass the bill through the U.S. Senate.
Sen. Schumer Calls for $1.5 Billion Gun Task Force
U.S. Sen. Majority Leader Chuck Schumer (D-N.Y.) is looking to double the entire 2020 budget of the Bureau of Alcohol, Tobacco, Firearms and Explosives (ATF) to help Democratic Gov. Kathy Hochul implement plans to solve New York's crime epidemic. Sen. Schumer recognizes not even that amount will solve New York's problem. "I am pushing for $1.5 billion dollars in federal funds for the agency, so they can help with this work and do much more at the national level … Without the $1.5 billion … these plans will not have their full impact, and we need full impact to address the flow of these crime guns in our communities and across our state," Sen. Schumer said. The entire ATF budget for 2020 totaled $1.4 billion. Sen. Schumer didn't address any proposals to actually hold criminals accountable for the crimes they commit.
Senate Democrats Press YouTube to Remove 'Ghost Gun' Videos
A group of Democratic U.S. Senators who support increased gun control are requesting that YouTube take down videos that show how to assemble home-built firearms. U.S. Sen. Richard Blumenthal (D-Conn.), along with Sens. Bob Menendez (D-N.J.), Chris Murphy (D-Conn.), Cory Booker (D-N.J.) and Edward Markey (D-Mass.), wrote to YouTube CEO Susan Wojcicki expressing their, "… serious concern that YouTube continues to host videos that instruct viewers on how to make and manufacture ghost guns." A YouTube spokesperson responded, saying YouTube's policy, "prohibits content instructing viewers on how to make ghost guns or 3D printed guns. This work is ongoing, and our teams will continue to work hard to refine the policies and systems that allow us to quickly detect and remove violative videos." Home-built firearms have been legal since before the founding of the country.
Senate Confirms Williams for U.S. Fish & Wildlife Service Director
The U.S. Senate confirmed Martha Williams to become Director of the U.S. Fish and Wildlife Service (USFWS). Williams was confirmed by a voice vote in the full Senate and received a bipartisan 16-4 approval by the Senate Environment and Public Works Committee last month. Williams is a former law professor and served as head of the Montana Department of Fish, Wildlife and Parks. She also has experience at the Interior Department from the Obama administration. She has already been helping lead the Fish and Wildlife Service as principal deputy director.
Rep. Stefanik Takes Apart President's 'Blame Guns' Crime Plan
President Joe Biden trekked to New York City for a media event to sell plans for gun control but nothing about holding criminals accountable. U.S. House Republican Conference Chair Elise Stefanik (R-N.Y.) saw through the president's charade and didn't hold back while speaking with media. "This is Joe Biden's Crime Crisis. 10+ MILLION Americans legally bought their FIRST gun over the past two years. Why? Because of Democratic policies like "Defund the Police" and "#BailFail." They have had enough!," the Congresswoman tweeted. "I am pro-Second Amendment. We have seen this past year there has been a significant increase in first-time gun purchases because people do not feel secure. They have a constitutional right to make sure that they are able to own that firearm legally," she told Fox News. "This is a crime crisis. This is not a Second Amendment crisis."
Rep. Mace Celebrates First Quail Hunt
U.S. Rep. Nancy Mace (R-S.C.) marked her President's Day by heading out to the South Carolina fields and taking her first quail. Rep. Mace posted several pictures of her successful outing in a Tweet and celebrated, saying, "Bagged my first bird on a quail hunt today - Even better, I was using a 28-gauge shot gun passed down to me from my father. And he thought I wanted the 12-gauge… Not a chance! Thx to SC Quail Forever for making memories (and supper) with me today! Happy President's Day!" In South Carolina, hunters may possibly enjoy more opportunities to hunt on the Palmetto State's beautiful and bountiful public land if a Sunday hunting bill moves forward and becomes law.
House GOP Lambastes Fed Nominee as 'Far-Left Radical'
Forty-eight Republican U.S. Representatives wrote to President Joe Biden urging him to withdraw his nomination of Sarah Bloom Raskin for Federal Reserve Vice Chair of Supervision. The Members of Congress warned her past statements about disfavored industries, like the firearm industry and energy companies, indicate she would, "irreparably politicize the Federal Reserve and destroy what remains of its credibility and independence." They added, "We are deeply troubled by your decision to nominate Ms. Raskin, who would wield tremendous regulatory and supervisory authority that could be weaponized to discourage or prohibit banks from lending…" Raskin was deluged with numerous critical questions during a U.S. Senate confirmation hearing and given the 50-50 makeup of the Senate, Democrats would need to secure the support of every member of their caucus to overcome unified Republican opposition.
Congressional Dems Show No Interest in Gun Control
President Joe Biden isn't finding any interest from Congress on gun control. Recently on the fourth anniversary of the Parkland, Fla. high school tragedy, the president again urged, "Congress must do much more — beginning with requiring background checks on all gun sales, banning assault weapons and high-capacity magazines and eliminating immunity for gun manufacturers." Gun control activist Igor Volsky summed up the Congressional stall, saying, "We've been promised by Senate Majority Leader Schumer as far back as March, April that there would be a vote during the summer...They're using this familiar playbook of making all kinds of promises during the campaign and then fail to deliver anything when they're in power."
N.Y. Rep. Drops Bill to Add Federal Gun Control Fee to Background Checks
U.S. Rep. Nydia Velazquez (D-N.Y.) introduced legislation that would add a fee to fund federal gun control efforts. H.R. 6575, the Protecting Americans From Gun Violence Act of 2022, would establish a fund to pay for federal "gun violence research" while at the same time saddling victims of gun theft with fines and threats of imprisonment if they forget or are unable to report a stolen or lost firearm. Firearms and ammunition are already one of the most taxed and regulated retail goods in the country, according to Guns.com's Chris Eger, with the government rarely if ever dialing back the extra fees once tacked on. Critics say it would be fairly simple to raise the arbitrary fee, creating a potentially escalating extra layer of federal tax on lawful gun sales.
Bill Introduced to Repeal Tiahrt Amendment, Increase Firearm Marking Requirements
U.S. Rep. Mike Quigley (D-Ill.) introduced H.R. 6646, the Trafficking Reduction and Criminal Enforcement (TRACE) Act, that would repeal Tiahrt Amendment protections for trace data used by law enforcement in investigations. The legislation would make tracing information available to the public, a move opposed by law enforcement because the amendment secures sensitive tracing information. A repeal would jeopardize criminal investigations and put the lives of law enforcement officers, cooperating retailers and witnesses at risk. The legislation would also require the FBI to maintain all National Instant Criminal Background Check System (NICS) verifications for 180 days, essentially creating a national firearm registry and require manufacturers to include a second, hidden serial number on frames and receivers visible only under infrared light when the firearm is fully disassembled. NSSF opposes this onerous legislation that puts law enforcement information and investigators' lives at risk.
Congressman Introduces Mandatory Storage, Required Youth Supervision Bill
U.S. Rep. Andy Levin (D-Ill.) introduced H.R. 6639, the Protect Children Through Safe Gun Ownership Act, which among other provisions, would mandate firearms be locked by a secure storage device in homes and make it illegal for a parent to allow a minor under 18 to use or possess a handgun unless they have actual knowledge that minor would be under the supervision of a parent or adult. NSSF strongly recommends that firearms not in use be locked and beyond the possession of unauthorized individuals, including unsupervised children. This legislation, though, could prove problematic, for instances of home defense and hunting. NSSF opposes this legislation and will continue to monitor.
DOJ Targets Home-Built Firearms in New Initiative
The Department of Justice (DOJ) announced a new initiative, called the National Ghost Gun Enforcement Initiative, to target the illegal trafficking of home-built firearms and train prosecutors to hold criminals accountable for illegally trafficking firearms. That's good news, except President Joe Biden's comments in New York City focused on gun control over crime control. The Biden administration has come under fire for being soft on crime. The firearm industry has long advocated for law enforcement and the judicial system to hold criminals accountable for their illegal activities. NSSF remains opposed to the Biden administration's proposed rule to redefine frames and receivers under the 1968 Gun Control Act.
Interior Announces $1.5 Billion Apportionment to States
The Interior Department announced a record $1.5 billion in annual funding through the Wildlife and Sport Fish Restoration (WSFR) Program to support state and local outdoor recreational opportunities, and wildlife and habitat conservation efforts. These funds are generated through the Pittman-Robertson excise taxes on firearms and ammunition as well as excise taxes on archery equipment and fishing tackle. Firearm and ammunition sales have contributed over $14.7 billion to the fund since 1937. "Hunters, anglers, and sportsmen and women have some of the deepest connections to nature. For 85 years, this program has been foundational to wildlife and habitat conservation and outdoor recreation throughout the country," said Interior Deputy Secretary Tommy Beaudreau in a press release.
Judge Restores Gray Wolf Protections
A federal judge restored Endangered Species Act protections for gray wolves that were rolled back by the U.S. Fish and Wildlife Service (USFWS) during the Trump administration. Judge Jeffrey White wrote in his decision that the USFWS didn't adequately account for threats to gray wolves outside of two major populations. The judge said the USFWS based their decision to roll back protection on the gray wolves in the Great Lakes and Northern Rocky Mountains together, but not as separate wolf populations. The lawsuit was brought by anti-hunting groups, including Defenders of Wildlife and Humane Society of the United States.
News from NSSF
NSSF Adjusted FBI NICS for January Tops 1 Million
The January 2022 NSSF-adjusted National Instant Criminal Background Check System (NICS) figure of 1,190,856 marks the 30th month in a row that it has exceeded 1 million in a calendar month. The figure is a decrease of 42.0 percent compared to the record-setting January 2021 figure of 2,052,130. "The firearm industry is coming off two record-setting years of firearm purchases and sustained production to meet that increased demand," NSSF's Mark Oliva said. "While everyone is looking for what the 'new' normal will be coming off those outsized years of background checks for the purchase of a gun, January's figure of nearly 1.2 million shows that America's demand for lawful gun ownership continues at a healthy and sustainable pace."
American Gun Sales Continue to Surge, New Research Finds
Fox Business reported that 2021 firearm sales were down slightly 13 percent from 2020's record 21 million guns sold, but still 40 percent higher than 2019's yearly total. In a separate interview on Fox Business, Brownell's Ryan Repp spoke about the growing diversity of the American gun owner, including women purchasing 33 percent of firearms in 2021, saying, "Not only women, but also minority communities, and you know people who certainly don't fit what the average person thinks the American gun owner is and that's for sure," Repp said. Repp continued and stated even strict gun control states like Illinois have passed concealed carry permit laws allowing more citizens to possess a firearm for protection.
New Gun Owners Shaking Up Political Landscape
The influx of nearly 14 million first-time gun owners from all walks of life is changing the political landscape when it comes to gun control and the politicians supporting it. Salena Zito wrote in the Pittsburgh Post-Gazette that a recent trip to a gun show showed the typecasts no longer apply. "Gun owners see themselves quite differently — and their demographics and motivations don't fit neatly into the stereotypes," Zito wrote. "New gun owners don't just live in the rural patches of the country — they are found in cities, suburbs and exurbs all across the nation, and they are less likely than ever to be old white men. And they will certainly have an impact on our elections and our culture — but precisely what impact will likely depend on how they feel treated. Ignoring them, dismissing them or boxing them into stereotypes won't help and won't make them go away."
Settlement Announced in Soto v. Bushmaster
Insurers for the defunct Remington Outdoor Company (ROC) reached a settlement for $73 million with families suing the gun manufacturer under Connecticut's Unfair Trade Practices Act (CUPTA). The insurers reached the settlement since the company no longer exists after falling into bankruptcy. NSSF noted that no manufacturer admitted liability and the plaintiffs never produced evidence that advertising ever influenced Nancy Lanza, who legally purchased the rifle, nor her son who murdered her and committed the heinous crimes. The Connecticut Supreme Court wrote in its Soto v. Bushmaster (4-3) opinion, "[T]he plaintiffs allege that the defendants' wrongful advertising magnified the lethality of the Sandy Hook massacre by inspiring Lanza or causing him to select a more efficiently deadly weapon for his attack. Proving such a causal link at trial may prove to be a Herculean task." NSSF believes the Court incorrectly allowed this one claim to go forward to discovery and is confident ROC would have prevailed if this case proceeded to trial.
NSSF Member Prevails in Lawsuit Under N.H. Immunity Statute
The Renzulli Law firm successfully represented NSSF member Chester Arms, a New Hampshire firearm retailer, against a lawsuit stemming from a legal sale of a firearm in 2016. Six weeks following the sale of a firearm, the purchaser criminally misused the firearm and shot two police officers. Chester Arms relied upon New Hampshire's immunity statute RSA § 508:21, which prohibits the filing of a qualified civil liability action against a firearms manufacturer or seller for damages resulting from the criminal or unlawful use of a firearm by a third party, to defend the claim. The immunity statute applies if three conditions are met; Chester Arms must have been the "seller" of a "qualified product," the civil action must seek damages from criminal use of the "qualified product" and the "seller" must not be convicted of felonious conduct related to the claim. The court found that the immunity statute applied in this case and dismissed the claims. The Court further rejected the plaintiffs arguments that Chester Arms waived its right to immunity under the statute and found that the immunity statute is Constitutional as applied to the facts of this case and on its face.
Members-Only State Law Database Updated
NSSF's compendium of state laws relevant to our industry, only for our members, has been updated and now features information on ammunition that was requested. We made certain that the considerable time spent in the compilation and organization has resulted in a resource that will be of considerable value to your business now and for years to come. Click here to login and click on the state of your choice to get information relevant to you and your business.
No Love for 'Woke' Discriminating Bankers
The Outdoor Wire's Jim Shepherd penned a column that "woke" bankers are getting their own wake-up call. Corporations that discriminate against members of the firearm industry by unlawfully refusing to provide banking services simply because they object to lawful firearm ownership are starting to see pushback. NSSF is working with state legislatures to introduce Firearm Industry Nondiscrimination (FIND) Act legislation in Arizona, Kansas, Kentucky, Missouri, Ohio, Oklahoma, South Dakota and West Virginia. Now, big banks are the ones complaining about discrimination. The legislation is similar to the NSSF-supported Texas FIND Act law that says states must certify that they don't hold discriminatory policies against the firearm industry in order to hold state and municipal contracts.
Soros-Backed DA Wants Credit Card Gun Discrimination
Los Angeles County District Attorney George Gascón, backed by the ultra-liberal billionaire George Soros, is calling on credit card companies to discriminate against purchases of so-called "ghost gun" kits. Gascón issued a press release urging American Express, MasterCard and Visa to deny sales for online gun kit purchases. NSSF's Mark Oliva told Guns America Digest, "District Attorney Gascón seems to have more interest in flouting and ignoring the laws of our nation than enforcing them. As an officer of the court, he should already know that public officials pressuring and using the levers of government to discriminate against a Constitutionally-protected industry is illegal." Unfinished firearms and unassembled parts have been legal since before the founding of the country.
13 Dem AGs Would Subject 2A to Mexico
Mexico's lawsuit against U.S.-based firearm manufacturers blaming them for the narco-terrorism within their own borders has been called an "egregiously bad argument." That isn't stopping 13 U.S. Democratic Attorneys General from joining, along with two Central American countries, to support the lawsuit filed in U.S. federal court against the gun manufacturers for allegedly marketing products to criminal organizations. The U.S. manufacturers filed a motion to dismiss based on the federal Protection of Lawful Commerce in Arms Act (PLCAA). Mexico recently filed their opposition to the motion to dismiss the case. They claim the PLCAA doesn't apply in this instance and firearm manufacturers knowingly violated firearm statutes. NSSF argues that Mexico alone is responsible for enforcing the laws within their own borders and the rampant corruption of government officials by cartels demonstrates they are unwilling to do so
Mexico Sending Agents to U.S. to Probe Gun Smuggling
Mexico's Foreign Minister Marcelo Ebrard, the country's lead behind the lawsuit against U.S.-based firearm manufacturers, announced Mexico will send 23 law enforcement agents to the United States to investigate illegal cross-border firearm trafficking. The agreement with the Department of Justice (DOJ) is part of the Bicentennial Framework for Security, Public Health and Safe Communities agreed to last October. Ebrard accused U.S.-based firearm manufacturers of being complicit in the arms trafficking to Mexico and is seeking $10 billion in damages. NSSF argues that Mexico's rampant corruption and unwillingness to enforce their own strict gun laws within their own borders feeds the violence brought by narco-terrorists.
Mexico Abuses American Courts to Attack Gun Rights
Mexico is using U.S. courts to shift blame to gun manufacturers for Mexico's failure to drag drug cartel leaders and narco-terrorists into its courtrooms. The audacity of the maneuver would be comical if it didn't have such deadly consequences on both sides of the border. Marcelo Ebrard, Mexico's secretary of foreign affairs, took a victory lap for both himself and the government of Mexico being named The Arms Control Association's 2021 "Person of the Year." His distinction is mocking America's judicial system by dragging U.S. firearm manufacturers into court for a $10 billion shakedown that would put America's gun industry out of business and America's Second Amendment at the mercy of foreign powers. Read Larry Keane's op-ed published in The Federalist.
Ukraine Introduces Emergency Civilian Gun Rights
Ukraine introduced an emergency measure to allow civilians to keep and bear arms in the hours leading up to the Russia's invasion. The announcement was a reminder of the importance of the U.S. Second Amendment that protects an individual's right to keep and bear arms. Critics noted that Ukraine should have been recognized the right earlier, but it underscores the foresight of the Founding Fathers to protect that right for Americans. The Reload's Stephen Gutowski reported that there are nearly 1.3 million firearms in private possession in Ukraine, dwarfed by military threat that nation is facing. The Daily Mail reported gun shops in Ukraine were bought out of their inventory. Ukrainian President Volodymyr Zelensky announced that firearms would be given to anyone willing to fight in during a broadcast to the nation.
Black History Month Must Not Neglect Racist Gun Control
February is Black History Month and two writers published an op-ed in North Carolina's The Fayetteville Observer to recall gun control's racist history and connect it with restrictive laws in place still today in North Carolina. Some of the earliest gun control laws in the New World, before the colonies even declared independence, were enacted in 1640 to prohibit slaves and free Blacks from owning firearms. "Gun control had an overarching aim, targeting African Americans with surgical precision, whether in North Carolina or nationally. Unfortunately, change is still too slow in coming, and some of these racist laws are still in effect today," the authors wrote. They connect to the current North Carolina pistol permit system as a direct result of Jim Crow policies that empowered white authorities to curtail handgun access to African-Americans in the state.
New Gun Owners Are Bucking Gun Control's Broad Strokes
It must be deflating for national gun control groups to push for more and more restrictions on law-abiding Americans whom they label "dangerous" and "impulsive" only to watch as millions of new gun owners search out firearm education and training and prove they are safe and responsible gun owners. Recent firearm industry retail data revealed first-time gun buyers especially, totaling more than 5.4 million in 2021 and 8.4 million in 2020, are seeking training opportunities with their new purchases. New survey data of thousands of firearm retailers across the country found that nearly 50 percent of new first-time gun buyers inquired about professional firearm training while purchasing their gun. Forty-three percent of those new gun owners even signed up for training then and there. Read Larry Keane's blog.
Gun Rights Groups Fight Back in Courts
Gun control groups and a sympathetic media are crying foul that the American judicial system is working as it's supposed to. In a USA Today report, the news outlet reports numerous Second Amendment rights groups have filed lawsuits against national and local gun control groups and anti-gun legislation, "and they're winning." USA Today noted that between 2016 and the close of 2021, six gun rights organizations were among the plaintiffs in more than 90 federal court cases, either independently or jointly, with a combined 20 interim or final victories in the court fights so far. USA Today also highlights that the lawsuits against gun control groups have become increasingly popular among African-Americans, showing support for those suits is coming from broader demographics and the gun-owning community has greatly diversified.
Majority of American Adults Want Stricter Enforcement of Existing Gun Laws
Yet another poll was released showing Americans do not support more gun control. A Rasmussen Reports poll conducted from Jan. 30-31 shows 63 percent of American adults believe existing laws should be better enforced. The poll also shows 52 percent of unaffiliated voters say the country does not need stricter gun laws. "While President Joe Biden has called on Congress to pass more gun control laws, most Americans believe stricter enforcement of existing laws would do more to reduce violent crime," the report says. These findings align closely with polls conducted last year and match firearm industry retail data showing nearly 14 million Americans passed a National Instant Criminal Background Check System (NICS) check to buy their first firearm over the past two years.
Dangerous Advice from The L.A. Times Opinion Pages
Californians had a decision to make as they endure a two-year span of increased criminal violence, pushes to throttle law enforcement's ability to protect communities and prosecutors going soft on criminals. They could choose to lawfully purchase a firearm to protect themselves or be a victim. They chose the former. That's got gun control peddlers worried. An opinion column in The Los Angeles Times pleaded with readers, "Thinking of buying a gun for self-defense? Don't do it." Californians instead took up their Second Amendment rights. They weren't alone either as millions of law-abiding Americans from coast-to-coast purchased a firearm last year, including more than 5.4 million first-timers. Read Larry Keane's article here.
Rinella's MeatEater Shatters Caricature of Hunters
Steve Rinella, and his MeatEater enterprise, was the focus of a The New York Times Magazine profile that showed the high-profile hunter showed the high-profile hunter, with a Netflix and podcast series, defies attempts to be cleanly defined. The article's author noted that Rinella is comfortable sharing his passion with conservatives and liberals, Republicans and Democrats. His podcast guests include, "… Fox News host Tucker Carlson as well as the founder of Patagonia, Yvon Chouinard, and Rue Mapp, the chief executive of Outdoor Afro, a nonprofit that connects the Black community with nature and conservation. Maybe we are all on Rinella's island, fishing and hunting and cooking over the campfire together. Maybe, even as we disagree about so much, we can find some shred of mutuality out in the wild."
N.Y., Texas Complete Safest Hunting Seasons on Record
More Americans took to the fields, woods and marshes over the past two years and they did so safely. In fact, New York and Texas even boasted having the safest hunting seasons in their respective states in history. With only nine hunting-related accidents in the Empire State all last year, New York State Department of Environmental Conservation Commissioner Basil Seggos was proud, saying, "Hunting is an enjoyable and safe form of outdoor recreation with a long and storied history in New York State. This past year was the safest-ever on record in New York, with the lowest number of hunting-related shooting incidents since DEC's Hunter Education Program began in 1949. I'm proud of our Hunter Education Program, and our educators and volunteer instructors, working to ensure licensed hunters experience a safe hunting season." Down in Texas, hunting-related accidents were at an all-time low since Hunter Education became mandatory in 1988, with only 11 accidents in 2011.
Wildlife Policies Must Follow Science, Not Misleading Headlines
The handwringing over the use of traditional ammunition is reaching a fever pitch as animal rights groups gripped onto a recently-published study by The Wildlife Society designed to push for bans on traditional lead-based ammunition. The study hypothesized that traditional ammunition is hampering the recovery of the American bald eagle. These groups contend that if hunters used more expensive alternative ammunition instead, there would be more bald eagles. National media headlines designed to catch the readers' eyes played into this. The problem is that the headlines are wrong and the article includes an admission that the study actually says there's no evidence that the hypothesis is valid.
Winchester's Shoot United Bringing New Faces to the Range
Chris Dorsey, writing for Forbes, highlighted a new program by Winchester Ammunition called Shoot United that is, "… providing an important information resource to help drive even more participation in the shooting sports and hunting activities, as well as promoting responsible firearm ownership for the growing legions looking to learn more about safe and practical uses of firearms." Winchester's Jason Gilberston said the company recognizes the growth and expansion of today's gun owners across different demographics and the program aims to bring those new gun owners into the fold of recreational shooting. NSSF's Mark Oliva noted that every recreational shooter started out as a novice and programs like Shoot United are invaluable in welcoming newcomers to the sport.
NSSF Invites Employees of Patron Member Companies to Apply for $50,000 in Education Scholarships
Employees of companies that support NSSF at the highest level may apply for education aid through the NSSF Patron Member Scholarship Program. NSSF has made a total of $50,000 in scholarship funding available this year for a maximum of 25 winning entries and is accepting applications in the Patron Member Scholarship Program through 5 p.m. EST on Friday, Feb. 28, 2022. Applicants must be enrolled in, or have been accepted and plan to attend, a college, university or vocational school during the fall 2022 school year. Twenty-five applicants with the highest overall scores will be selected as scholarship prize winners. The complete rules, applications and scholarship posters are available on this Scholarship Program webpage. NSSF urges applicants to read the rules thoroughly before applying.
Green Top Shooting Range Awarded NSSF Five-Star Rating
NSSF announced it awarded Green Top Shooting Range its Five-Star rating for range excellence. Located in Ashland, Va., Green Top Shooting Range offers target shooters of all ability levels a modern, welcoming environment to pursue their goals. "Green Top Shooting Range is an impressive facility and clearly deserving of the NSSF Five-Star Range Rating," said Zach Snow, Director of Member Development with NSSF. Green Top President and CEO Blaine Altaffer added, "We are honored to be recognized as one of only 51 indoor ranges in the U.S. with the NSSF Five-Star rating. We continue to use experienced-based retailing wrapped with expertise and passion by our team at Green Top as the differentiator for why customers and members so proudly call Green Top their retailer and range of choice."
NSSF Announces Study on Quality and Availability of Hunting and Shooting Access
Access to hunting land and shooting ranges are key indicators affecting the future of hunting and sport shooting. A new study, announced by NSSF, and with support from a grant awarded by the Association of Fish and Wildlife Agencies' (AFWA) Multistate Conservation Grant program, reports on findings regarding current availability of public and private areas accessible for hunting and sport shooting collected from a nationwide survey that included a trend analysis of perception changes over the last decade. The report provides major findings from surveys reporting on activity locations, factors considered for location selection and factors that affect hunter/shooter enjoyment, access constraints and ratings, information sources for locations and user awareness of programs and resources. Access the full report here.
NSSF Announces Release of Fourth 'Partner with a Payer®' Video
NSSF has added Video 4, Power of Partnership, to its Partner with a Payer website. The video was filmed during the Northeast Association of Fish & Wildlife Agencies (NEAFWA) annual conference in September 2021 and focuses on the resulting benefits produced by the irreplaceable industry-paid and agency-implemented excise tax funding sourced by firearm, ammunition and archery manufacturers on their products. "It is an incredible model of conservation funding that benefits all Americans, not just hunters and target shooters, and helps ensure sustainable wildlife and habitat for future generations. Our industry's contributions to this program are something we've long been proud of, and we want the employees of companies and state agencies to be also, which is why we're proud to be involved with the Partner with a Payer program," said NSSF President and CEO Joe Bartozzi
Join the Gun Owners Care Campaign
With American gun owners increasingly the target of efforts to shame and cast aspersions simply for exercising their constitutional right to own a firearm, NSSF has launched the Gun Owners CareSM program. This initiative works to educate the public about the concern law-abiding gun owners have for their neighbors and communities. Members of the firearm-owning community deserve respect for being good, concerned citizens and proud defenders of a unique American heritage, and the Gun Owners Care initiative will emphasize those efforts and successes. We invite all industry members and firearm owners to join now and support this critical initiative.
Download NSSF's Real Solutions, Safer Communities Toolkit
NSSF's Real Solutions. Safer Communities.SM Industry Toolkit is available for members of the firearm industry for download. Industry members are encouraged to use the ready-made materials in the toolkit to share on their social media, websites and printed materials with customers, supporters, employees and stakeholders. NSSF's Real Solutions campaign is a member-supported initiative that includes several firearm safety programs that have proven effective at reducing the criminal misuse of firearms and safeguarding firearms from prohibited individuals and those who should not possess them.