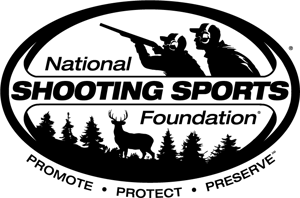 The Government Relations Team of the National Shooting Sports Foundation (NSSF), the trade association for the firearms industry, dedicates its time and resources to supporting legislation beneficial to our industry and fighting those bills that infringe on our rights to legally conduct business and compromise everyone's 2nd Amendment rights. Team members attend legislative hearings on the federal, state and local levels year-round across the nation, keeping their finger on the pulse of those issues affecting us. They are pleased to provide a monthly summary of legislation that directly affects and impacts the business of NASGW members.
The presidential impeachment saga now over, gun-control initiatives have ramped up across the country, with the Commonwealth of Virginia, New Hampshire and, believe it or not, Hawaii, leading the way. On the national front, Sen. Elizabeth Warren, fighting an uphill battle for the Democrats' presidential nomination, is proposing a mash-up of previously introduced gun-control bills under her new Gun Violence Prevention and Community Service Act (and we trust no one reading this has any trouble seeing through the marketing spin of "Community Service Act"), while 22 state attorneys general seek to undo the years of NSSF and industry member work that resulted in the recently published export control reforms.
The good news is … there's actually good news out there! See the entries for Iowa, Michigan, South Carolina, Texas and Wyoming. An even brighter bit of news—and a reason to register to vote in the national elections this year—was found in President Trump saying his administration will not tolerate gun confiscation. More on that below among a lengthy list of happenings affecting our industry over the last 30 days.
AROUND THE STATES
Connecticut
Last year, the newly elected Connecticut Democratic State Representative Jillian Gilchrest wasted little time introducing ridiculous legislation that would have imposed a 50-percent tax on all ammunition sales. A backlash ensued, and the bill failed to even receive a hearing. Fast-forward one year, with the 2020 Connecticut legislature in session for just a couple weeks, and Rep. Gilchrest has introduced HB 5040, an exorbitant tax on ammunition sales. This year she decided to be a little more "reasonable" seeking to implement only a 35-percent excise tax on each round of ammunition sold to increase funding for so-called "gun violence" prevention and reduction efforts. In her opinion, law-abiding gun-owners who enjoy their sport should pay for the criminal misuse of firearms throughout the state. A more novel idea would be to currently enforce the laws on the book, such as a felon in possession of a firearm. NSSF will be fully engaged in opposing this bill.
Hawaii
Just when residents of the Aloha State thought their Second Amendment rights couldn't be infringed on more, their legislature introduced numerous bills aimed at limiting what little rights residents have left. Over 20 bills have been introduced, including those making concealed carry more difficult, outlawing individual manufacturing, requiring registration of firearms brought temporarily to the state for hunting and a proposed ban on .50-caliber firearms. There are 76 seats in the Hawaii legislature and Republicans hold just six (one in the Senate and five in the House). Given the makeup of the legislature, there's very little hope of preventing these bad ideas from becoming law.
Iowa
Good news! A subcommittee of the Iowa House Committee on Public Safety has recommended passage of House Study Bill 615, which would prevent local governments from regulating shooting ranges in any way that is stricter than state law. It would also preclude local government entities from enacting firearm storage requirements that go beyond state law. NSSF's Chris Lee, Director, Government Relations­–State Affairs, testified in favor of this bill and will continue to support it and SSB 3138, the Senate companion bill to HSB 615.
Maryland
The Baltimore County Council has, unfortunately, given its approval to the "Securing All Firearms Effectively Act," which places mandates on how FFLs must secure their premises and firearms. The "one-size-fits-all" requirement by the county will prove to be both costly and burdensome. NSSF communicated its concerns and opposition to such a mandate with members and staff of the Council and pointed to industry efforts to reduce retailer burglaries through its joint partnership with ATF, Operation Secure Store®.
In the state's capitol, the Maryland Senate Judicial Proceedings Committee has scheduled a hearing for Senate Bill 816. Titled the "Firearm Dealers' Safety Act," this bill is anything but legislation promoting safety. The bill puts many burdensome, costly and even some unattainable requirements on firearms dealers, including:
Requires electronic keeping of records of all receipts, sale, and other dispositions of firearms
Requires records to be updated within one (1) business day after the acquisition of a firearm
Requires records to be updated within seven (7) days after the sale or disposition of a firearm
Requires video and audio recording of all receipts, sales, disposition and for that video and audio to be kept for one (1) year
Requires video and audio recording be made available to following: The Secretary, federal agency in connection with an investigation, party to a civil action after receiving a subpoena or discovery request
Requires dealers to develop and keep written standard operating procedure to protect inventory from theft, to include: Locks, Exterior Lighting, Surveillance Cameras, and Alarm System
Prohibits firearms dealers from hiring an employee who is prohibited from possessing a firearm and requires criminal background checks be conducted on all employees annually, to include finger printing
Requires a dealer to maintain liability insurance for the acts of another using a firearm sold, rented, transferred by the licensed dealer in the amount of $2 million
Requires dealers to report the theft of any firearm to law enforcement immediately upon discovering the theft
During business hours requires:
Firearms be stored in locking display case or another secure location inaccessible to customers
Render all firearms displayed to customers inoperable with a trigger lock or another mechanism
Outside of business hours requires all firearms to be locked in:
A vault, safe, or reinforced display case with shatterproof glass
Firearms dealers are already some of the most heavily regulated businesses in Maryland. Senate Bill 816 will not promote safety but will cause undue burden on lawful businesses and potentially drive some out of business.
Finally, a bill has been introduced by the Speaker of the House of Delegates to expand Maryland's current "assault weapons" ban. House Bill 1261, which further defines "copycat" weapon, has not yet been scheduled for a hearing. NSSF will continue its presence in Annapolis working against these bills.
Michigan
Good news! Michigan House Bill 5479 was introduced by State Rep. Annette Glenn. This bill would strengthen existing preemption language in Michigan law in two ways. First, it would prevent local government entities from levying special taxes and other regulations on the sale or ownership of ammunition, firearms and accessories. It would also prohibit local governments from implementing a firearms buyback program. NSSF supports legislation like this that seeks to stop discriminatory practices against gun owners and the firearms industry by local governments.
Nebraska
A Nebraska legislative committee will consider a bill that is being packaged as a suicide prevention bill but in actuality results in onerous expansion of gun restrictions. The legislation, LB 816, would institute a 48-hour waiting period for the purchase of any semiautomatic rifle or shotgun. That would treat them in the same manner as handguns, which also require local law enforcement certification after their own background check. The bill would further require suicide-prevention materials to be provided with the certification. NSSF is actively opposing this legislation.
New Hampshire
The New Hampshire House continued its two-year assault on the Second Amendment in the "Live Free or Die State." This past week the House passed two anti-gun bills. One is a waiting period bill and the other is a "universal background checks" bill. HB 1101, a three-day waiting period bill, passed the Democratically controlled House by a 184-134 vote, while the "universal background check" bill, HB 1379, passed 196-152. Unfortunately, state legislators ignore the fact that New Hampshire remains one of only three states to not pass FixNICS legislation, favoring instead to expand background checks and waiting periods when they have incomplete data.
In another anti-gun move, New Hampshire's Criminal Justice and Public Safety Committee held a hearing dealing with banning standard-capacity magazines. HB 1608 would prohibit the manufacture, sale, transfer and possession of "large-capacity" ammunition feeding devices. The arbitrary restrictions will do nothing to increase public safety in one of the safest states in the country. In an effort to make it easier to pass than a simple 10-round restriction, the Committee selected a 15-round limit on handgun magazines and 10-round limit for long guns. The proposals will only affect law-abiding citizens and federally licensed dealers while having a negative impact on the state's economy. The bill will most likely move to the House floor after given a favorable possibility by the committee in the near future. NSSF will continue to keep everyone apprised as to the timing of floor votes on the numerous anti-gun bills sponsored by N.H. democrats.
New Mexico
The New Mexico State House approved a "red flag" bill by a vote of 39-31, sending it to Gov. Michelle Lujan Grisham's desk. An outspoken supporter of the legislation, the governor is expected to sign the bill. The legislation passed the Senate and House despite strong opposition from 30 of the state's 33 county sheriffs, who argued it would deny due process for citizens' right to keep and bear arms in instances when they have not been charged nor convicted of any crime. The policy specifies citizens may transfer their firearms to a willing firearms retailer or law enforcement agency for safekeeping while the order is in effect. A robust reporting requirement included in the legislation will allow a thorough analysis of how this law is implemented.
New York
New York's Democratic Gov. Andrew Cuomo recently proposed six gun control measures in his budget and supports more than two dozen active gun control measures in the legislature. Cuomo's proposals include prohibiting 80 percent lower receivers, sharing mental health data of gun owners to other state departments and denying firearm permits and licenses to individuals who previously committed misdemeanors in other states. Amazingly, Gov. Cuomo is even supports bringing back the COBIS ballistics imaging system which had cost New York taxpayers millions of dollars without solving a single crime.
Oregon
After the Democratic supermajorities in both the Oregon House and Senate failed to pass a single gun-control bill during the 2019 session, leadership vowed to bring back some of those rejected ideas during the 2020 session. On Feb. 7, the House Judiciary Committee heard HB 4005, a one-size-fits-all firearm storage mandate. If passed, an individual would be mandated to lock up firearms when they aren't in possession and in certain cases an individual would be liable for damages of a stolen firearm whether or not they locked up their firearm. The bill's language is especially problematic for retailers as it requires firearm transfers be conducted with a locked firearm. NSSF will be testifying against this bill. NSSF testified on the expert panel before the House Judiciary Committee concerning HB 4005, which was amended and moved to the Rules Committee where it awaits a floor vote. Given the legislature's composition, it's unlikely to be stopped before it reaches the Senate. NSSF's Michael Findlay, Director, Government Relations–State Affairs testified against the bill.
Pennsylvania
Pennsylvania Democratic Gov. Tom Wolf weighed in on the unfinished receiver "ghost gun" debate, calling for an outright ban on ghost guns, along with a host of other gun-control measures, in his annual budget address. The recent preliminary injunction by Commonwealth Court Judge Kevin Brobson over Pennsylvania Attorney General Josh Shapiro's ruling that the state would treat unfinished receivers as firearms under the Pennsylvania Uniform Firearms Act sparked the governor to get involved. Also included in his address, Wolf urged the legislature to pass "universal" background checks for gun purchases, "red-flag" laws, reporting a lost or stolen gun and new gun-storage requirements.
Rhode Island
Both the Senate and House have moved bills along that are solutions in search of a problem. The bills deal with "3D-printing" technology to produce firearms. It is important to note that this technology, in itself, does not present a public-safety problem; criminals are not skilled to produce firearms via 3D printing. Its high cost, limited effectiveness and need for highly-skilled experts to use this technology mean criminals are not using—and will likely never use—3D printing to produce firearms.
Of course, this has not stopped the legislature from spending time and effort passing bills that have no public-safety benefit. Rhode Island Democratic Gov. Gina Raimondo and Attorney General Peter Neronha recently held a press conference that focused on numerous anti-gun bills, all while the state wrestles with a large budget deficit. Rhode Island already has some of the strictest gun laws in the country, but that is not stopping the governor, attorney general and legislature from trying to ban the manufacture, sale and possession of all modern sporting rifles in the state along and implement bans on standard-capacity magazines. NSSF will strongly oppose these bills and many others as the session moves forward.
South Carolina
South Carolina Attorney General Alan Wilson has filed a lawsuit against the City of Columbia. The suit, filed in the South Carolina Supreme Court, asks the Court to strike down numerous gun-related ordinances adopted by the City of Columbia in December, citing the state's firearms preemption law. Attorney General Wilson states that the "ordinances clearly violate state law that prohibits local governments from passing any gun laws or ordinances that regulate the transfer, ownership or possession of firearms."
Texas
Good news! Texas Attorney General Ken Paxton intervened on behalf of law-abiding Texas gun-owners and firearms-related businesses in Galveston against onerous local ordinances that would severely limit the operation of these businesses. After Paxton's threat of legal action, Galveston city officials voted unanimously to remove the restrictions of "limited-use" standards for gun shops, including prohibiting outdoor shooting ranges, noise limitations and requiring a minimum distance from a school, place of worship or public park, thereby bringing the ordinances in line with existing state law. "Gun shops in Galveston will now be treated the same as any other commercial retail entity. Shooting ranges will also have a new land-use designation and will no longer be required to limit noise to a certain decibel level."
Virginia
For firearms owners and firearms businesses, it has been a one helluva start to 2020 in the Commonwealth of Virginia. The Virginia House of Delegates has given its stamp of approval to a host of gun-control measures, similar pieces of legislation the Virginia Senate has already approved. These bills include HB 2 ("Universal Background Checks"); HB 421 (guts state preemption law allowing for patchwork of gun laws throughout the state and allows localities to file lawsuits against the firearms industry); HB 674 (extreme risk protection order or "red flag" law); and HB 812 (gun-rationing scheme that allows law-abiding gun owners to purchase only one handgun in a 30-day period).
NSSF testified before the Virginia Senate Judiciary Committee in opposition to House Bill 961. In a 10-5 bipartisan manner, the committee voted to carry the legislation over, effectively killing it for the legislative session, and referred it to the Virginia Crime Commission for further study. HB 961 would have banned the future sale and purchase of commonly owned semiautomatic firearms, suppressors, and possession of magazines capable of holding more than 12 rounds.

Washington
Washington State continues its assault on the firearms industry. The Senate Law and Justice Committee have approved numerous bills affecting manufacturers, retailers, ranges and consumers. Most concerning to our industry was the approval of Senate Bill 6077, which, if passed, would ban the manufacture, possession, sale or transfer of "high-capacity magazines." The legislature defines "high-capacity" as a magazine able to hold more than 10 rounds of ammunition.
This bill is different from House Bill 2240, which prohibits "high-capacity magazines" while also banning "assault weapons." The Washington Civil Rights and Judiciary Committee approved HB 2240 which, in its original form, would have outlawed magazines holding more than 10 rounds. In an effort to make the bill more palatable to the Senate, the committee adopted an amendment limiting magazine capacity to 15 rounds. Both House Bill 2240 and Senate Bill 6077 have passed out of committee and are expected come to the floor in their respective chambers at any moment.
In other news, since the passage of I-1639, retail industry members continue to report delays and increased red tape in the purchasing process. Ultimately, Washington became a partial check state, where some checks are conducted by the state and others by the FBI's NICS unit To address this, a group of bipartisan legislators introduced HB 2467, which attempts to streamline the process and limit the 10-day waiting periods commonplace in the Evergreen State. Given the legal framework of I-1639, a fee will accompany the checks. HB 2467 has passed the state's house. NSSF's Government Relations team is working with the sponsors to reduce fees, ensure system transparency and protect it from misuse.
Wyoming
Good news! The Wyoming Legislature soundly defeated a bill that would have required a three-day waiting period for the purchase of handguns. The Wyoming Chapter of March for Our Lives sent a large number of high-school students to lobby the bill, but NSSF was successful at ensuring legislators were well informed on the issues prior to the vote. NSSF supports ensuring the instant background checks at the point of sale are as accurate as possible. Delaying the sale of a firearm after the successful completion of a background check is only denying an individual their constitutional rights.
And more good news! A bill that would prohibit governmental entities from participating in gun buyback programs overwhelmingly passed the Wyoming House Judiciary Committee. Wyoming hasn't previously implemented buyback programs, but the bill's sponsor, state Rep. Tyler Lindholm, is ensuring tax dollars aren't wasted on these futile efforts. NSSF has visited with the bill's primary sponsors to provide key information and outreach to other legislators in support of the effort. Buybacks are ineffective and don't reduce crime.
FEDERAL HAPPENINGS
State AGs Challenge Final Import/Export Rules—NSSF Steps Up
Washington State Attorney General Bob Ferguson and 22 other state attorneys general are suing to halt export reforms due to go into effect March 9. These reforms follow the final rules moving export licensing of sporting and commercial firearms and ammunition products to the Commerce Department from the State Department. The export reforms were begun during the Obama administration and only recently completed. The attorneys' general complaint centers on claims that technology for 3D printing of firearms would be "de-regulated," though their complaint seeks to block the reforms in their entirety.
Everything about the attorneys' general complaint is wrong. They have no standing, since states don't have authority to regulate federal export policies. Concerns over 3D printing are already covered, including export license requirements for 3D printing files. Export rules have no role in domestic firearms policy, and all firearms, including those produced in the home, are subject to the Undetectable Firearms Act, which requires detectable metal to be included in the firearm design. The parties to the suit didn't even name the right persons in the lawsuit when they included Nazak Nikakhtar, who stepped down from his position last year.
These rules changes would end punitive registration fees on small businesses that do not export firearms or ammunition products. In response the suit brought by the attorneys general, NSSF and a small Washington state business filed a motion in the U.S. District Court, Western District of Washington in Seattle, to intervene.
"Attorney General Ferguson and the other attorneys general are continuing to punish small business owners to score political points," said Lawrence G. Keane, Senior Vice President for Government Relations and Public Affairs and General Counsel for NSSF. "The attorneys general target only the export reforms treatment of technical data related to 3D-printed firearms, yet seek an injunction against, or to vacate altogether, the reforms that make American businesses more competitive. This is an unacceptable overreach by states to dictate federal export policy."
NSSF's motion is joined by Frederic's Arms & Smiths, a local gunsmith shop in Richland, Washington, established in 2012. This small business, comprised of just the two co-owners, offers services including firearms repair, restoration, cleaning, customization and building of firearms. Frederic's Arms does not, nor has it ever, created firearms through 3D printing or exported any firearm. However, the complaint led by Attorney General Ferguson would stop reforms that abolish a punitive annual $2,250 registration fee levied on all gunsmiths, whether or not they ever build or export a firearm. This fee is a significant burden for Frederic's Arms, which was forced to raise its prices to cover the cost of the registration fee. That limits Frederic's Arms' competitive ability and risks the business' livelihood.
The Trump Administration published the final rules to transfer export licensing of sporting and commercial firearms and ammunition products to the Commerce Department from the State Department Jan. 23. In addition to eliminating the punitive $2,250 annual registration fee for manufacturers of firearms and ammunition products as well as small gunsmith businesses, the change removes unnecessary and outdated regulations and allows the State Department to focus its export control resources on those items that give our warfighters a tactical advantage. The new rules also maintain export control over technical data for 3D printing firearms, in addition to existing domestic federal and state laws. It makes no sense to treat the commercial sale of hunting or target shooting rifles with the same level of scrutiny as nuclear weapons, tanks and fighter aircraft.
NSSF Files for Judgement in Traditional Ammo Case
NSSF filed its reply brief in support of its previously filed motion for judgment on the pleadings in the Center for Biological Diversity v. United Sates Forest Service case, which has been litigated since 2012. NSSF is a party to the case as an intervenor-defendant.
The case centers around the use of traditional lead ammunition for hunting within the Kaibab National Forest in Arizona. Plaintiffs brought a Resource Conservation and Recovery Act (RCRA) citizen's suit against the Forest Service, alleging that hunting with lead ammunition on the Kaibab National Forest constitutes the "disposal" of a "solid waste" posing an "imminent and substantial endangerment to health or the environment" because condors may ingest lead fragments when consuming the remains of animals shot with lead ammunition.
NSSF continues to argue that spent ammunition used to kill game is not "solid waste" under the RCRA statute; that the plaintiffs have failed to allege facts to support their claim that the use of traditional ammunition poses an "imminent and substantial endangerment to health or the environment;" and that the plaintiffs have failed to join the state of Arizona as a defendant to the case, as required to render relief.
ATF Pushing All Services to the Cloud
The Bureau of Alcohol, Tobacco, Firearms and Explosives (ATF) will move all data and applications to the cloud by October 2020. The ATF aims to have all users transition to the commercial cloud environment by the end of the fiscal year and plans to close down the data center. NSSF has continuously called for more federal resources to modernize and transition ATF services to make it easier and more reliable for retailers and industry members to access these required services. Transition to cloud services will begin in February and March for about three-fourths of services, and the remainder will transition in the summer. The ATF expects the transition will cut the daily activity time in half.
Feinstein's National "Red-Flag" Law Deeply Flawed
U.S. Sen. Dianne Feinstein (D-Calif.) published an op-ed in The Hill, urging action on a legislative proposal that would fund state and tribal agencies to confiscate firearms under so-called "red-flag" laws that would deny the law-abiding gun owner of their judicial due process rights. Sen. Feinstein's Extreme Risk Protection Order Act, S. 506, would allow those who have their firearms seized by police authorities to have a hearing within 30 days and firearms seizure orders issued by a judge would be in effect for a year. That almost, almost sounds like she's throwing the firearms industry a bone—until you take into account that those arrested for minor offenses, including driving under the influence, are afforded the opportunity to appear before a judge within 48 to 72 hours. Her legislation would also allow ex parte orders or firearm seizures without notice to the gun owner. Sen. Feinstein's bill has 28 co-sponsors. None are Republicans.
Warren Packages a Plethora of "Community Service" Gun-Control Actions
U.S. Sen. Elizabeth Warren (D-Mass.) is frustrated gun-control legislation isn't going anywhere, so she proposed another one. This time it includes several ideas of previous bills wrapped into one. Sen. Warren's Gun Violence Prevention and Community Safety Act includes provisions for a federal gun licensing system, universal background checks, a federal waiting period, an age-based ban on firearms and ammunition purchases, prohibition of "bulk" firearms purchases, repeal of the Protection of Lawful Commerce in Arms Act and a ban on modern sporting rifles. NSSF is opposed.
President Trump Touts Gun Rights Achievements
President Donald Trump is highlighting a stark Second Amendment contrast against his Democratic opponents, emphasizing his support for the firearms industry and gun owners. He made mention of it in his 2020 State of the Union Address, saying, "Just as we believe in the First Amendment, we also believe in another constitutional right that is under siege all across our country. So as long as I am president, I will always protect your Second Amendment right." Recent polling has shown that in key swing states, voters would be 60-percent less likely to vote for a presidential candidate vowing more gun-control laws. The remaining 2020 Democratic presidential candidates have voiced their support for various increased gun-control measures.
Trump Interior Budget Proposal Delivers for Hunters and Recreational Shooters
The Trump Administration submitted its 2020 budget proposal to Congress, and it's chock full of good news for outdoorsmen and women. President Donald Trump included in his budget a focus on additional resources for visitor services at National Wildlife Refuges, monies for recreation management, acquisitions for more public lands and expanded hunting and fishing opportunities. U.S. Secretary of the Interior David Bernhardt said in a press release, "We are also extremely appreciative of today's proposal …" that includes funding plans for the maintenance backlog in National Parks, as well as the Fish and Wildlife Service and Bureau of Land Management facilities.
Schumer Wants Precursor Parts Regulated
U.S. Sen. Chuck Schumer (D-N.Y.) is asking federal agencies to institute more regulations on firearms manufacturers, sellers and gunsmiths, requiring every part of a firearm to be serialized and registered. Currently, only the main lower receiver is required to be numbered, and law-abiding citizens and gunsmiths regularly order parts to rebuild and repair their firearms, so long as those parts comply with federal and state laws. Sen. Schumer, repeating the false narrative that so-called "ghost guns" are a problem, wants to throw up roadblocks to lawful firearms ownership.
INDUSTRY NEWS
Real Solutions Industry Toolkit Available to Members
NSSF's Real Solutions. Safer Communities.SM Industry Toolkit is ready and available for members of the firearm industry for download. Industry members are encouraged to use the ready-made materials that can be found here to share on their social media, websites and printed materials with customers, supporters, employees and stakeholders. NSSF's Real Solutions campaign is a member-supported initiative that includes several firearms safety programs that have proven effective at reducing the criminal misuse of firearms and safeguarding firearms from prohibited individuals and those who should not possess them.