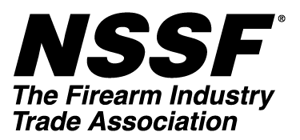 In Washington, D.C., … In the Nation's Capital, another big win for the entire firearm and ammunition industry occurred when President Joe Biden's nominee for Comptroller of the Currency, the nation's top banking regulator, withdrew her nomination after it was clear she would not win the support of even all U.S. Senate Democrats on the Senate Banking Committee. NSSF strongly opposed Saule Omarova's nomination and sent a letter to the committee after she refused to rule out another Operation Choke Point. She was opposed by at least five Senate Democrats and her withdrawal is the second high profile failure by the administration following the failure of paid gun control lobbyist David Chipman to be confirmed to lead the Bureau of Alcohol, Tobacco, Firearms and Explosives (ATF). In a legislative victory, the annual National Defense Authorization Act (NDAA) passed the U.S. Senate after gun control provisions were stripped.
In the states… Legislative sessions were wrapping up their work heading into the holidays and end of the year, but not before several important bills were passed or introduced before the beginning of next year's legislative sessions. Several state legislatures will consider Firearm Industry Nondiscrimination (FIND) Act bills prohibiting state governments from doing business with companies that turn around and restrict Second Amendment rights. Numerous governors are eyeing firearm industry businesses and trying to woo them away from gun control states to more firearm friendly locations.
Here's the December round-up of what NASGW members should keep on their radar:
Around the States
Arkansas
NSSF Directors of Government Relations-State Affairs, Darren LaSorte and Trevor Santos, attended and presented before the National Assembly of Sportsmen's Caucuses Sportsman-Legislator Summit in Little Rock, Ark. The annual summit brings together state lawmakers, wildlife agency officials and nongovernment organizations to discuss issues of importance to sportsmen and gun owners. Members of NSSF's State Affairs Team presented on the challenges being faced by the firearm industry and what states can do to protect the industry and law-abiding gun owners. Specifically, LaSorte and Santos focused on emergency powers, state level industry liability protections and the Firearm Industry Nondiscrimination (FIND) Act.
California
NSSF's Mark Oliva spoke with Cam & Co.'s Cam Edwards and explained that California Democratic Gov. Gavin Newsom's plans to use the Texas abortion law that would allow private citizens to sue abortion providers as a template to fight lawful gun ownership appears to be untenable. Oliva explained there are significant legal hurdles, "… not the least of which is the Constitution, but also the Protection of Lawful Commerce in Arms Act." Oliva added it was telling that Gov. Newsom was targeting a lawful industry and lawful gun owners instead of concentrating on locking up criminals. "Who is Governor Newsom really representing?," Oliva asked. "Is he representing the people of California or is he representing the criminals of California? I think that right now that's a fairly obvious answer." California Democratic Assemblyman Mike Gipson issued a press release stating he would introduce legislation to answer Gov. Newsom's call to ban Modern Sporting Rifles (MSRs) and home-built firearms.
Illinois
The Illinois Supreme Court ruled in late October that a firearm and ammunition tax in Cook County was unconstitutional and impeded the Second Amendment rights of citizens because the funds raised by the tax did not go to "fundamentally related" causes. In a turn, Cook County commissioners voted 12-2 to install a new firearm and ammunition tax, this time with monies generated pegged specifically to fund, "programs or operations geared toward gun violence prevention." Cook County board president Toni Preckwinkle believes that law-abiding Illinoisans lawfully purchasing firearms and ammunition should be taxed more in order to pay for criminal gun violence in Chicago. Preckwinkle said, "The cost of a bullet should reflect, even if just a little bit, the cost of the violence that ultimately is not possible without the bullet."
Kentucky
Kentucky Republican State Rep. Savannah Maddox submitted Bill Request 967 ahead of the 2022 Kentucky legislative session, the bill to bring the Kentucky Firearm Industry Nondiscrimination (FIND) Act. This bill would push back on corporate discrimination against the firearm industry by requiring that the State of Kentucky not grant contracts to companies that have discriminatory policies against the firearm industry. Last year, a different version of the FIND Act, which would have made it unlawful for financial institutions to discriminate against the firearm industry in Kentucky, passed out of the House, but stalled in the Senate. This new version differs in that it applies to all companies, instead of just those in the financial sector. Additionally, it doesn't outlaw discriminatory policies, but requires that taxpayer dollars not go to companies that boycott the firearm industry. Kentucky members that are willing to provide written or in-person supporting testimony are encouraged to contact Chris Lee, NSSF's Midwest Director of State Government Affairs, at clee@nssf.org.
Montana
Montana's Republican Gov. Greg Gianforte tweeted photos of his hunting season success. He posted photos of an impressive whitetail buck and bull elk he harvested this year, saying, "Hope everyone had a successful general hunting season. I was blessed to connect with a great whitetail buck and bull."
Nevada
Judge John P. Schlegelmilch of the Lyon County, Nevada District Court struck down parts of Nevada's AB 286, or so-called "ghost gun" law, saying portions of the law are too vague and broad to be enforced. The ruling is a win for Polymer80, Inc., the manufacturer that brought the legal challenge. Judge Schlegelmilch found sections of the law that define what constitutes an "unfinished frame or receiver" in a kit ambiguous, with "myriad undefined terms" used. As a result, it "fails to establish clear standards that law enforcement can use to determine whether the law is violated," Schlegelmilch said. Polymer80 CEO David Borges praised the ruling, saying it was, "a significant victory" and said the law, "targets our company specifically for conducting a lawful business."
New Jersey
New Jersey's Assembly Judiciary Committee held a hearing on many antigun bills while making it nearly impossible for the general public to express any opposition. The Assembly Committee, with ridiculous COVID requirements, did their best to silence everyone's First Amendment rights while at the same time strip Second Amendment rights. An NSSF representative was present and able to testify at the hearing which had eight anti-gun bills that would do nothing to increase public safety. By the end of the hearing, all of the bills in the committee were passed, including a microstamping mandate which would essentially lead to a complete ban in New Jersey on the most common handguns sold in America, a bill to allow the attorney general to sue manufacturers and retailers with very little cause, a .50 caliber ban and onerous storage mandates. The legislature is in an abbreviated lame duck session which means all these bills will most likely not make it to Democratic Gov. Phil Murphy's desk. The next legislative session in January will pose significant problems though, as all the bills will be back. NSSF will monitor.
Ohio
The Ohio House of Representatives heard testimony on four NSSF-priority bills. The hearings included NSSF and multiple industry members providing supporting testimony for House Bill 297, the Firearm Industry Nondiscrimination (FIND) Act, which is currently before the House Government Oversight Committee. This bill would prohibit the State of Ohio from granting contracts to companies that have policies of discrimination against the firearm industry. Two bills that would protect the firearm industry and the Second Amendment rights of Ohioans during future emergency orders, House Bill 325 and Senate Bill 185, also received hearings before the House Government Oversight Committee. Finally, a recently introduced bill that would exempt firearms and ammunition from the state sales tax, House Bill 471, received a hearing before the House Ways and Means Committee. NSSF will monitor.
South Carolina
Hunting on private land is already allowed on Sundays in South Carolina, however, a newly introduced bill would open up public land for hunting on Sunday. South Carolina Republican Rep. Bobby Cox has pre-filed House Bill 4614, which would open Wildlife Management Areas (WMAs) for hunting on Sundays. NSSF strongly supports the bill as a way to expand hunting opportunities.
Virginia
Hunting on private land is already allowed on Sundays in Virginia, however, newly introduced legislation would open up public land for hunting on Sunday. Virginia Democratic Sen. Chap Petersen has pre-filed Senate Bill 8 to allow for hunting on Virginia's public lands. NSSF strongly supports this bill as a way to expand hunting opportunities in Virginia.
Also in Virginia, Republican Attorney General-elect Jason Miyares wants to bring the Department of Justice's (DOJ) "Operation Exile" back to Richmond as a measure to combat record-levels of criminal violence. AG-elect Miyares is opting to bring back the program that proved effective in Richmond two decades ago instead of the gun control initiatives sought by Richmond's Democratic mayor and Virginia's outgoing Democratic governor, lieutenant governor and attorney general. Project Exile is a cooperative effort where the state teams up with the federal government to prosecute people illegally possessing guns and shipping those convicted out of state to federal prisons across the country for a minimum of five years. "It's going to be a real shift on day one in the AG's office," AG-elect Miyares told media. "I look forward to working with the feds to get violent criminals off the streets so our communities aren't living in fear."
Washington
For the past few legislative sessions in Washington, legislators with the backing of the attorney general and governor have introduced legislation banning Modern Sporting Rifles (MSRs) and "high-capacity magazines." NSSF has been able to narrowly defeat these attacks over the past three years in spite of Democratic control of the House of Representatives, Senate and governor's mansion. Unfortunately, NSSF has learned the 2022 session will be fraught with these familiar attacks on our industry. The legislature is planning on introducing a litany of anti-firearm legislation, including, an "assault weapons" and "high capacity magazine" ban. These bills are being pushed by the Alliance for Gun Responsibility, a Washington State-based special interest group with a mission to limit firearm ownership in Washington. NSSF will monitor.
West Virginia
West Virginia's Republican Gov. Jim Justice announced the third annual West Virginia Department of Natural Resources Hunting and Fishing License Giveaway is underway. Anyone in the Mountaineer State who purchases an annual 2022 hunting, trapping or fishing license during December will automatically be entered to win one of several prizes, including one lucky West Virginia resident who will win a lifetime hunting, trapping or fishing license. Other prizes include W.V. state park gift cards, a 3-night stay at Pipestem Resort State Park and gift bags with state merchandise. "It's always an honor to share the great things our WVDNR does for those who love hunting and fishing in Almost Heaven West Virginia," Gov. Justice said. "This license giveaway is an especially exciting opportunity and I absolutely encourage all West Virginians and visitors of our beautiful state to get their licenses early so they'll be entered to win some great prizes."
Wyoming
The Wyoming Game and Fish Commission approved the framework of a three-state agreement along with Idaho and Montana that would move grizzly bears in the Yellowstone Ecosystem off the federal Endangered Species Act protections threatened species list. The agreement would allow for more local population management, including some hunting, and addresses two problems involving previous methods of counting the bear population the U.S. Court of Appeals for the Ninth Circuit found in 2020 when it overturned the U.S. Fish and Wildlife Service's 2017 removal of federal protections for Greater Yellowstone grizzlies. The states' pledge to manage a new ecosystem grizzly population goal of 932 bears if federal Endangered Species Act protections are lifted using a new, more accurate method of estimating the bear population that finds the number is closer to 1,069 grizzlies.
Also in Wyoming, the firearm-friendly state environment and Second Amendment allies in the state legislature and governor's office has led another industry employer to expand and hire, creating more jobs for Wyoming residents. Big Horn Armory in Cody, Wyo., announced the big-bore firearm manufacturer is not only expanding and obtaining a new 500-percent larger facility, but is hiring more employees, increasing their machinery and doubling BHA's sourcing suppliers. They're doing all this in order to meet greater demand and cut down on delays getting their firearms to customers. "We hope to increase our manufacturing capabilities two to three times over the next year," explained Big Horn Armory owner Greg Buchel. "Our firearms are not purchases made on a whim, but thoughtful investments in heirloom-quality rifles aimed at giving you the biggest bang for your buck. We're working our hardest to get our firearms out the door and into our customers' hands."
Buchel of Cody, Wyo., is also working with state representatives to get Republican Attorney General Bridget Hill to use the state's recently passed law that protects firearm businesses against discrimination. Buchel has been trying to get the firearms he produces listed on ShopWyoming.com, an online marketplace run by the Wyoming Small Business Development Center Network. Payment processors PayPal and Stripe, used by the website run by the University of Wyoming, refuse to process sales for firearms and ammunition. NSSF worked with state legislators to protect firearm businesses making entities that discriminate against gun and ammunition businesses open to a $20,000 fine and damages in potential lawsuits.
Federal Happenings
Sen. Feinstein, Rep. Panetta Introduce Background Check Bill
U.S. Sen. Dianne Feinstein (D-Calif.) and U.S. Rep. Jimmy Panetta (D-Calif.) introduced the National Instant Criminal Background Check System (NICS) Data Integrity Act (S. 3387/H.R. 6281) that would scrap the standard that permits firearm retailers to complete a transfer if a transfer is in a "delayed" status after three days and require the FBI to complete all gun-purchase background checks that are not finalized after 88 days. The legislation would delay and possibly deny Second Amendment rights instead of joining with the firearm industry to secure necessary resources for the FBI's NICS to live up to the promise Congress made to the American public and gun owners to provide an instant, accurate background check system. Just over 10 percent of all background checks enter a "delayed" status and of those, the vast majority are resolved in three days and 99 percent are resolved in 10 days. NSSF opposes this legislation that diverts needed resources from the FBI's NICS.
Sen. Durbin Cuts Off Gun Rights Witness During Hearing
U.S. Sen. Dick Durbin (D-Ill.), chairman of the U.S. Senate Committee on the Judiciary, used his gavel to cut off testimony from a witness when he didn't like what she had to say. Second Amendment advocate and Heritage Foundation legal fellow Amy Swearer began to cite examples about selective prosecution in Chicago during a hearing focused on the city's criminal violence problem. Swearer spoke specifically about a recent Chicago gun fight that left one dead, two wounded, and authorities seeking charges including murder and aggravated battery. Two days later, all five of the suspects were released without charges. Sen. Durbin interrupted Swearer multiple times saying it wasn't fair to cite that example since the local prosecutor wasn't present to provide her side. "Nothing could capture the breadth of this problem better than one recent yet common example that should infuriate every person in this room," Swearer said. "A lot of how we enforce the law is done at a local level. These things matter."
Sen. Boozman Recognizes Hunters' Contribution to Conservation
During a U.S. Senate Committee on Environment and Public Works legislative hearing on S. 2372, the Recovering America's Wildlife Act, U.S. Sen. John Boozman (R-Ark.) highlighted the important role hunters play in wildlife conservation. Sen. Boozman said, "It's clear that hunters are a significant force behind our nation's conservation efforts." He questioned Sara Parker Pauley, Director of Missouri Department of Conservation, on the potential ramifications of lost revenue to conservation efforts due to the decline in hunting-related sales. In addition to the impact a decline in hunting sales has on conservation, it also has a significant impact on local economies. Firearm and ammunition manufacturers are proud to have contributed more than $14 billion since 1937 to conservation through the Pittman-Robertson excise tax, supported by hunting and recreational shooting purchases.
Senate Universal Background Check Hail Mary Attempt Blocked
Republicans in the U.S. Senate blocked a far-fetched attempt to pass H.R. 8, the Bipartisan Background Checks Act of 2021. The measure is an unworkable attempt by Democrats to push gun control. Sen. Chuck Grassley (R-Iowa) put a stop to the attempt to pass the bill by unanimous consent, a vehicle that is normally reserved for non-controversial measures. At least half of the Senate has strong objections to the legislation. The attempt was not serious. If Democratic gun control supporters truly believed in the legislation, they would bring it up in committee, debate the bill, allow amendments and changes and attempt to pass it through the normal process. If anything, the attempt to push the bill by unanimous consent was an admission that the legislation has no chance of even surviving an honest debate.
NSSF Outdoor Recreation Act Support Recognized; Vista Outdoor Testifies for Bills
Chairman of the U.S. Senate Committee on Energy and Natural Resources Joe Manchin (D-W.V.) recognized NSSF for its support of the Outdoor Recreation Act (S. 3266) during a hearing on an outdoor recreation legislative package. The Outdoor Recreation Act would ensure that the Bureau of Land Management (BLM) and U.S. Forest Service (USFS) includes a qualifying recreational shooting range in each district. Vista Outdoor's Fred Ferguson testified in support of the various bills being considered. "The time to invest in the outdoors is now," Ferguson said in prepared testimony. "Millions of people ventured outdoors over the past 20 months. Some reconnected with their favorite pastimes, such as hunting or biking, while others engaged in a recreational activity for the first time, including 10 million first time campers."
NSSF Claps Back at Sen. Murphy's Gun Control Rant
U.S. Sen. Chris Murphy (D-Conn.) took to the Senate floor to blast the firearm industry in the wake of the tragic murders at Oxford High School in Michigan. Sen. Murphy attacked Republican senators for speaking of the "sanctity of life" but not supporting his radical gun control agenda. NSSF's Mark Oliva told the Connecticut Post that it was NSSF's FixNICS® initiative that was the framework for the Fix NICS Act that Sen. Murphy co-sponsored that improved the FBI's National Instant Criminal Background Check System (NICS). Oliva also pointed out on Twitter that Sen. Murphy "isn't in the business of protecting schoolchildren" because he sponsored legislation in 2020 that would remove armed officers from schools.
U.S. House Approves Funding to Combat Chronic Wasting Disease
Efforts to combat Chronic Wasting Disease (CWD) received a boost as the U.S. House of Representatives overwhelmingly passed H.R. 5608, a bipartisan funding bill authorizing $70 million for each fiscal year from 2022 through 2028. The bill supports state efforts to manage and control CWD and establishes a research program on the transmission of, resistance to, and diagnosis of CWD to help prevent its spread, which remains the top threat to the future of deer hunting. U.S Reps. Ron Kind (D-Wis.) and GT Thompson (R-Pa.) were the bill's lead sponsors and the two continue to support efforts to further develop and implement CWD surveillance, testing, management and response activities. The funding bill must still be approved by the Senate and receive the president's signature.
Mich. Congresswoman to Introduce Mandatory Home Storage Bill
U.S. Rep. Elissa Slotkin (D-Mich.) announced plans to introduce federal legislation called the Safe Guns, Safe Kids Act, that would require gun owners to lock up firearms when a child could access it and make it a felony with five years prison time if a firearm is illegally accessed and wrongfully used to injure an individual or in a crime. The U.S. Supreme Court struck down Washington, D.C.'s firearm home storage requirements in the landmark 2008 Heller decision. NSSF promotes the voluntary safe storage of firearms that best suits a gun owner's needs. Every firearm sold at retail includes a locking device and NSSF's Project ChildSafe® has distributed over 40 million free firearm safety kits, with locking devices, through 15,000 law enforcement agencies in all 50 states and five U.S. territories
Bill Introduced to Protect Gun Ownership in Public Housing
U.S. Rep. Randy Feenstra (R-Iowa) introduced the Preserving Rights Of Tenants by Ensuring Compliance To (PROTECT) the Second Amendment Act (H.R. 6247), that would uphold the Second Amendment rights of tenants, specifically those living in residences that receive financial assistance from the federal government, by ensuring those landlords and rental property managers cannot lawfully restrict firearm ownership. The PROTECT the Second Amendment Act has three main objectives that include protecting the rights of federal assisted rental housing tenants to lawfully own a firearm within their home; allowing lawful transport through common areas when entering and exiting; and preventing property managers who accept federal assistance from prohibiting or discriminating against a tenant's right to own firearms.
NSSF Member Profile Q & A: Rep. Yvette Herrell (R-N.M.)
U.S. Rep. Yvette Herrell (R-N.M.) wasn't "introduced" to hunting and shooting so much as she grew up with it. As a kid in rural New Mexico, hunting season was always a big deal and they had hunting safety classes in school. Today, the freshman representative is proud to support several bills that protect American firearm makers and enthusiasts; including the Concealed Carry Reciprocity Act, the Silencers Help Us Save Hearing Act and the Second Amendment is Essential Act. "The vast majority of gun owners are vigilant and law-abiding citizens. They are also the most energetic advocates for gun safety I have ever met," she explained. "Our challenge is to flip that script and allow sportsmen and hobbyists to lead the conversation about exercising our Second Amendment rights in a safe manner."
News from NSSF
2021 Already Second Strongest Gun Sale Year on Record
November 2021's NSSF-Adjusted National Instant Criminal Background Check System (NICS) total of 1,543,378 brings the year-to-date total to 16,722,291 background checks for the sale of a firearm. That makes 2021 the second strongest year on record, behind only 2020's outlier of a year that saw 21 million background checks for a gun sale. "This milestone figure of more than 16.7 million background checks for a gun sale shows there is still a strong appetite for lawful firearm ownership and America values the God-given right to keep and bear arms," said NSSF's Mark Oliva to media. "Month after month, and now year after year, Americans are voting with their wallets when it comes gun rights in record numbers."
Another Industry Win as Comptroller of the Currency Nominee Withdraws
President Joe Biden's nominee for Comptroller of the Currency, Saule Omarova, has withdrawn herself from consideration to fill the nation's top banking regulator role. It's a significant victory for the firearm and ammunition industry. Prior to her announcement, NSSF sent the U.S. Senate Banking Committee a letter opposing Omarova's nomination after she refused to rule out another Operation Choke Point. Her nomination was opposed by at least five Senate Democrats, and she was grilled by senior Senate Republicans during her nomination hearing for her many controversial writings and statements about the American banking system.
NSSF Files Challenge to N.Y. 'Public Nuisance' Law
NSSF and a group of 14 firearm manufacturers, distributors and retailers filed a lawsuit and moved for a preliminary injunction in federal court challenging as unconstitutional a New York law designed to blame the industry for the criminal misuse or unlawful possession of firearms in New York no matter where they were purchased. The lawsuit challenges the New York law as preempted by the federal Protection of Lawful Commerce in Arms Act (PLCAA). It also challenges the law as unconstitutionally vague in violation of the Due Process Clause of the U.S. Constitution. The lawsuit further challenges the law as an impermissible attempt by New York State to regulate interstate commerce in violation of the Commerce Clause of the Constitution.
U.S. Gun Makers File Joint Motion to Dismiss Mexico Lawsuit
Firearm manufacturers based in the United States that are being sued by Mexico filed a joint motion to dismiss the case. The Mexican government alleges that the manufacturers facilitated illegal firearm trafficking that is spurring the out-of-control violence in Mexico and is seeing $10 billion in damages. NSSF's Larry Keane blasted the allegations as "baseless" and pointed out that Mexico is responsible for failing to enforce their own laws within their own borders. Chief Judge F. Dennis Saylor, IV accelerated the briefing schedule on the defendants' motions to dismiss and set oral arguments for Jan. 27. NSSF will continue to monitor and update.
ATF Announces eForms Upgrade
The Bureau of Alcohol, Tobacco, Firearms and Explosives (ATF) announced it is moving forward with a much-needed technology upgrade to the eForms verification form for ATF Form 4. The goal of the "modernized eForms" is to provide ATF with an infusion of technology to deliver better services to industry members and the public. The announcement comes after critical efforts by NSSF to secure funding and increased congressional direction to ATF to carry out the upgrades. No action is needed at this time by current eForms users; however, there are some required new security steps to complete after the upgrade is finished.
ATF Distribution Center Inventory Update
The ATF Distribution Center will conduct annual inventory from Jan. 10 through Jan. 15, 2022. During this time orders will be received and placed in queue, but no orders will ship out until Jan. 17, 2022. If you need products during this period, please place your orders before Jan. 5, 2022, to provide ample time to process and ship before ATF begins its inventory.
President Biden Pushes Gun Control on Sandy Hook Anniversary
President Joe Biden observed the ninth anniversary of the tragic murders at Sandy Hook Elementary in Connecticut by calling on Congress to enact more gun control. "I know our politics are frustrating and can be frustrating and it's particularly frustrating now. But we can't give up hope, we can't stop," the president remarked. The White House released a list of "accomplishments" the administration claimed, including executive actions restricting so-called "ghost guns" and stabilizing arm braces, as well as providing guidance to states on how to pass their own "red flag" laws. The president was forced to withdraw his nomination of David Chipman to lead the Bureau of Alcohol, Tobacco, Firearms and Explosives (ATF) after Chipman couldn't garner the support of even all Senate Democrats and polling shows Americans do not support more gun control
9th Circuit Mag Ban Ruling Ignores Heller
The second-class treatment of Second Amendment rights continues. The U.S. Court of Appeals for the Ninth Circuit in Duncan v. Bonta ruled en banc that California's ban on standard capacity magazines does not violate the Second Amendment, overturning a lower court decision that held the ban was unconstitutional. The Ninth Circuit ignores historical context and cherry-picks language, clings to alternatives to "allow" gun owners to possess restricted magazines and continues to use an interest-weighing test rejected by the U.S. Supreme Court in District of Columbia v. Heller.
Nevada Supreme Court Determines Claims Against Manufacturers Barred by Statute
The Nevada Supreme Court in the Parsons v. Colt case unanimously held that Nevada statute NRS 41.131(1) provides immunity from suit to the firearm industry members sued in the case arising out of the Las Vegas, Route 91 Harvest Festival murders. The Nevada statute provides that, "[n]o person has a cause of action against the manufacturer or distributor of any firearm or ammunition merely because the firearm or ammunition was capable of causing serious injury, damage or death." The court reviewed the text of the Nevada statute, recognized that it predates the Protection of Lawful Commerce in Arms Act (PLCAA) by 20 years, and cited back to the remarks of Assemblymen Robert Sadler, a member of the Judiciary Committee, who in 1985 stated, "if someone shoots a firearm and hurts somebody, you can't sue the firearms manufacturer because it shoots." NSSF filed an amicus brief in support of the industry defendants authored by Professor Victor Schwartz, America's leading authority on tort law. The case will return to federal district court which had asked the Nevada Supreme Court to opine on this Nevada question of law of first impression. The federal court is expected to now dismiss the case given the ruling by granting the defendants' pending motion to dismiss.
Annual Defense Bill Passes House, 'Red Flag' and Firearms Export Notification Provisions Stripped
The annual National Defense Authorization Act (NDAA) passed out of the U.S. House of Representatives and thanks to Rep. Richard Hudson (R-N.C.), along with Rep. Stephanie Bice (R-Okla.) and 160 House Republicans, an anti-Second Amendment "red flag" provision was stripped out before final passage. Rep. Hudson praised the final bill, saying, "I have remained determined to defend our Second Amendment rights, especially for service members. That's why I led efforts to remove red flag laws from the final NDAA." Also stripped out was the Rep. Norma Torres (D-Calif.) amendment which would reinstate Congressional notification for the export of certain firearms now under the jurisdiction of the Commerce Department. NSSF successfully advocated for its removal. The yearly defense authorization bill was approved by the Senate approval and is awaiting President Joe Biden for his signature.
NSSF Announces Governors' Forum at SHOT Show 2022
NSSF will host several governors at SHOT Show 2022 to speak about the importance of the firearm industry to their state, efforts to attract firearm and ammunition-related businesses and the benefits of firearm-related businesses to their state economies. The Governors' Forum, hosted by NSSF's Lawrence G. Keane, Senior Vice President of Government Relations and Public Affairs and General Counsel, will take place in Palazzo M – 5th Floor of the Venetian Expo from 1-2 p.m. (Pacific Time), Jan. 19, 2022. The forum is open to attendees and media and will include an opportunity for questions. "This is a unique opportunity to hear directly from several governors of the importance of the firearm industry to their state," Keane said. "NSSF has hosted governors in previous shows, but we wanted to be able to give each of the governors an opportunity to talk about why they want to bring this growing and vibrant industry to their states."
Crime and Why Americans Are Turning to the Second Amendment
NSSF's Matt Manda joined Dana Loesch to talk about how Americans have seen increased violence in their communities and turned to the Second Amendment for their security. In California, a district attorney released a convicted murderer after serving only five years of a 50-year sentence. In Chicago, a prosecutor refused to charge five suspects after police witnessed a neighborhood gun fight. In Los Angeles, law enforcement issued a press release telling robbery victims to cooperate and comply. "If Americans aren't going to see leadership and safety coming from their local elected officials, they're going to go out and they're going to buy a firearm," Manda said.
NSSF Posts Second Video on the 'Partner with a Payer®' Webpage
NSSF previously announced an initiative designed to strengthen ties between all excise tax-paying manufacturers and the state agencies that use these funds to conserve wildlife and habitats through the Wildlife and Sport Fish Restoration program of the U.S. Fish and Wildlife Service. The second video in the series was released and focuses on the wildlife management efforts put forth by the Nevada Department of Wildlife, working in this instance with Bighorn Sheep. "Our industry's contributions to this program are something we've long been proud of, and we want the employees of companies and state agencies to be also, which is why we're proud to be involved with the Partner with a Payer program," said NSSF President and CEO Joe Bartozzi. The Partner with a Payer initiative was developed to help workers in the industry, state agencies and USFWS attain a better understanding of this public-private partnership, the roles we all play and the many benefits we have available to us in return. More videos highlighting additional aspects of this unique public-private partnership will be released soon.
Giving a Firearm as a Gift? Some Reminders from NSSF
With gift-buying season upon us, it's natural for gun owners who enjoy target shooting, hunting, collecting or just plain plinking to want to share their enjoyment of firearms with others. What better way to do that than to gift a firearm to a family member, close friend or relative? The first thing to remember if you're thinking about giving someone a gun is that ownership of a firearm brings with it some serious responsibilities and legal obligations that other consumer products don't. Read more and watch the NSSF video on tips to do it the right way here.
Join the Gun Owners Care Campaign
With American gun owners increasingly the target of efforts to shame and cast aspersions simply for exercising their constitutional right to own a firearm, NSSF has launched the Gun Owners CareSM program. This initiative works to educate the public about the concern law-abiding gun owners have for their neighbors and communities. Members of the firearm-owning community deserve respect for being good, concerned citizens and proud defenders of a unique American heritage, and the Gun Owners Care initiative will emphasize those efforts and successes. We invite all industry members and firearm owners to join now and support this critical initiative.
Download NSSF's Real Solutions, Safer Communities Toolkit
NSSF's Real Solutions. Safer Communities.SM Industry Toolkit is available for members of the firearm industry for download. Industry members are encouraged to use the ready-made materials in the toolkit to share on their social media, websites and printed materials with customers, supporters, employees and stakeholders. NSSF's Real Solutions campaign is a member-supported initiative that includes several firearm safety programs that have proven effective at reducing the criminal misuse of firearms and safeguarding firearms from prohibited individuals and those who should not possess them.