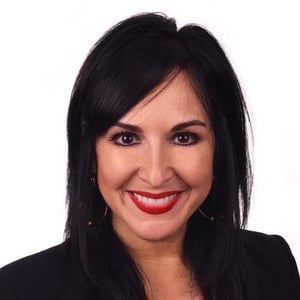 We've all learned new terms over the past several weeks that will now be in our vocabulary for some time such as social distancing and "elbumping" (heck, we aren't even doing that anymore). As I write this newsletter, I sit in my home office which I use from time to time, but never to the extent I am now. As I look around, I'm constantly reminded of the filing and the dusting that is long overdue. Honestly, I'm looking forward to cleaning it up. I've actually taken on a household project every single day. Some days the projects are more ambitious (think bathrooms and closets), but others are small. Regardless, I feel a sense of accomplishment in doing this at both my home and in my office at work. Who knew I would look forward to cooking each evening? This too shall pass…
There are numerous tasks that are still being accomplished daily by our team members and I'm forever grateful to them. We are safely shipping orders and conducting business "as usual" which is a bit of an oxymoron. It's truly amazing how quickly we turned an "all in-house" working environment to a working "remotely" operation within just a few days. I suppose this learning experience will have us prepared for upcoming hurricane seasons. We are praying that won't happen for years to come.
In my time in this industry, I've experienced a few other emergency situations. The September 11th terrorist attacks and Hurricane Katrina and Gustav are other examples. But with this COVID-19 Pandemic, we are in uncharted waters. When the Governor of Louisiana issued a statewide shelter-in-place order last week, we all tried to understand what that means for our business as well as others in our community. Meanwhile, firearms and ammo sales are skyrocketing, so we must all find a way to keep the supply chain moving. Thankfully we have allies such as the NSSF and the NAW working with politicians in Washington about this very issue. The NSSF in particular was instrumental in deeming many of our businesses as "essential." Thank goodness we have them. The distribution industry as a whole is an essential component to keeping stores stocked and needed items in the hands of the consumers, but we need to make sure we are doing so in a responsible manner and not at the expense of the health and safety of our staff.
These are truly extraordinary times and it calls for extraordinary measures. We must remember that we ALL have rising costs due to payroll and labor, inventory, supplies, etc. Our team is not passing along these additional costs to our customers and neither should anyone else. This is not the time. This too will pass so let's focus on the long term of our industry and not just focus on the next 60 days. We are all in this together. And, as Kenyon mentioned in his column earlier this month, we must face this one day at a time.
I hope that you are all taking the appropriate measures to stay safe and healthy. Our NASGW staff are already used to working remotely, as they are spread around the country, so it is operations as usual with little impact. We are also taking precautionary measures regarding the NASGW Expo scheduled for October to ensure exhibitor and attendee confidence. Let's hope that we do not need to postpone or cancel. We can assure you that we are all learning as we go and trying to make the best possible decisions along the way.
Please stay safe, stay healthy, and stay in touch. Our NASGW distributors are in this together and are here for YOU! (Time to get back to "cleaning" out the wine closet.)
With thanks,


Laurie Lipsey Aronson
President and CEO Lipsey's
NASGW Chairwoman