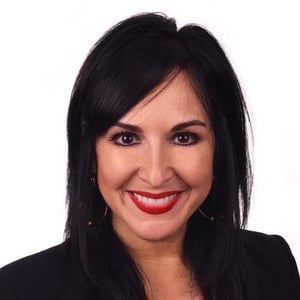 Brrrrrr, can someone turn up the heat? The last few weeks have brought record cold and devastation to the American south. The struggles with the Texas power grid were unprecedented, and it will take months for many families across the south to overcome the damage to their homes due to frozen pipes and other damage. For those states impacted, it's easy to understand just how unprepared they were to handle that type of weather. They just don't experience those types of cold spells, so they don't have the equipment, knowledge, or infrastructure to prepare for those conditions. They just weren't ready for the fight.
Sometimes you think you're prepared, but you're not. The frigid temps and ice storm blew through Louisiana as well. Shipping and receiving were not possible for a few days with FedEx being shut down in Memphis for days. It affected all of us. For me, I lost my electricity at 8am that Monday morning. No big deal because I have an automatic generator that kicks on within 45 seconds (so I thought). One minute goes by, no electricity. 5 minutes. 30 minutes. An hour. Once it became apparent that my automatic generator was not so automatic, I packed an overnight bag, grabbed my puppy, and made the treacherous two-mile drive to my parent's house. The day was not so bad. My parents never lost electricity and I was able to work from my laptop on their kitchen island. My father was busy in the kitchen making an all-day Italian red sauce for a delicious spaghetti meal that evening. Having the nice quiet day visiting with them was a nice change and one that I was grateful for.
There is a real fight brewing in our own industry though. This time, we don't have radar or meteorologists to provide us warning and the writing is on the wall. This fight won't wreak havoc on our homes, but it may wreak havoc on our ability to do business, and this fight is playing out on a national and state levels. The attacks from the Biden administration and the anti-gun leaders have begun. Whether it's creating restrictions on financial institutions, banning "assault weapons" and "high-capacity magazines," or increasing regulations on background checks, the political grandstanding has begun. Our industry is acutely aware that this fight is coming. It was the same fight we were preparing for in the 2016 election, but this time is different. After a year of turmoil from the pandemic, the civil unrest, and the election, there are many more people who value their right to protect themselves with a whopping 8 million new gun owners.
Within the industry, conversations are increasing. Articles about the anti-gun movement are starting to fill the news feeds on the NRA and the NSSF websites. Our industry leaders are aligning and preparing for battle, and we must also be ready. We must support the effort at a grassroots level through education, common-sense safety initiatives, cordial conversations with those with opposing views, anything we can do to share our voice and demonstrate that owning a firearm isn't a malicious thing. People with opposing views may just be a little more willing to listen this time around.
Now, on to the good news. Sales remain strong, mass vaccinations are rolling out across the country, and people seem ready to get back to a more normal way of life in many places. Normal may be a fairytale for a while, but hopefully, we will be back to meeting in person soon. Speaking of in-person events, I highly encourage you to attend the first-ever Shooting Sports Showcase being held next month in Talladega, AL. Our friends at POMA and SEOPA have been working hard to put together an outdoor event at the Talladega Marksman Park. Manufacturers will be on hand as well as distributors, dealers, and members of the media will be on hand to check out the latest and greatest. To learn more or register to attend, CLICK HERE.
I certainly don't mean to poke fun at the real weather events that occurred across the country these past few weeks. Many folks had a very difficult time and will be dealing with the aftermath for months. My sympathies and well wishes go out to all that were impacted. I had friends in Austin boiling snow for their drinking water. My tiny inconvenience that day turned out to be a pleasant one and it certainly improved once my electricity was back on. And the delicious dinner that evening was just the icing on the spaghetti.
Until next time,


Laurie Lipsey Aronson
President and CEO Lipsey's
NASGW Chairwoman