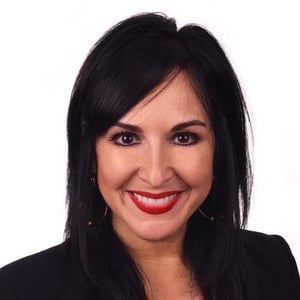 I guess you could say this is a January unlike any other. We have seen much hatred spewed in our nation's capital and politics have become messy. But there's also much ado about a man who is a constant winner and an overachiever, and that's what the people who support him like about him. Yes, he's been caught in some lies and maybe twisted the truth a little but he's still out there proving his haters wrong time after time. Some people are just jealous of someone who is successful and has money. Throw in a beautiful foreign lingerie model at his side and they hate him even more. You may or may not have wanted him in his role, but he was there and there's nothing you can do about it. I know it's possibly going to get more heated over the next few weeks, but like him or not, Tom Brady has turned things around in Tampa and now they are headed to the Super Bowl.
Usually this time of year, we would have all returned from a successful trip to Las Vegas from the SHOT Show; orders and business cards in one hand, and a box of Kleenex and cough drops in the other. Instead, we are still at home battling the pandemic and trying to keep our businesses moving forward at the pace we are now accustomed to. On the heels of a record year for our industry, the future seems bright. What will 2021 hold? Sales are still strong, ammo is still the hottest thing on the market, and there doesn't appear to be an end in sight. But, the winds of change are blowing; we just don't know how long the gusts will last.
We now have a new President and he hasn't wasted time in making changes. In his initial Executive Orders, he is already rescinding some of the decisions President Trump had in place. I'm sure that is just the beginning. He is armed with a cohort of antigun policymakers as well as senate majority, and they appear ready to set their aim on our industry. Buckle up friends, it's about to get interesting, but we're ready for the challenge.
In the midst of all of this, one of our biggest allies is in the middle of a restructuring. We've had the benefit of the NRA carrying a heavy load on behalf of us all, but it may be time that we bear more of that burden in whatever way we can. Sometimes the most influential movements are grassroots movements, and thankfully we have more than 8 million new gun owners to help us stand up for the Second Amendment, so we need to have our voices heard. We can't sit idly by any longer. The battles may have yet to begin, but rest assured they are coming.
So here's to a new year and to whatever the future may hold. I know that together we will overcome because I've seen it time and time again. Thank you all for your support of NASGW and our industry.
Until next time,


Laurie Lipsey Aronson
President and CEO Lipsey's
NASGW Chairwoman