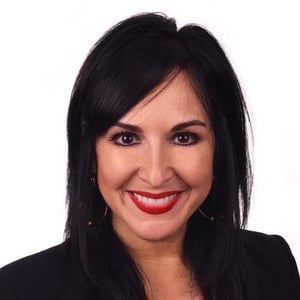 As I wrote this column, I was in Dallas wrapping up an amazing two days at the 2021 NASGW Wholesaler Summit. This was a tremendous opportunity for many of the wholesalers in our industry to meet, network, share ideas, and discuss challenges within our industry, the future of NASGW, and your association's role in supporting two-step distribution. I can't thank the wholesalers enough who attended. The communication and collaborations were inspiring and I'm truly excited for the road ahead. Then it was back to Baton Rouge to face Hurricane Ida.
While Baton Rouge was hit hard, we were spared from the disaster that trounced some of the neighboring cities just 20-30 miles from here. What we appreciated the most was the outpouring of concern, the emails and the text messages, that came from so many of you. It's times like these that make us all grateful for the friendships that have bonded us over the years in this amazing industry. Thank you.
Not only was the Wholesaler Summit great to discusses collaborative efforts amongst the wholesaler community, but it was also nice to gather as a group, safely. With the recent news that NRA had once again canceled their show, it is making the NASGW Expo even more crucial for all of our businesses. And yes, everything is still full speed ahead. We are indeed in the home stretch. The staff is hard at work pulling everything together to prepare for our gathering in Ohio. And with that, I want to remind all our exhibiting members to submit your Expo Exclusives before the October 1st deadline. Expo Exclusives offer a great incentive for our wholesale members to take advantage of during the Expo, don't miss out on this opportunity. I also want to remind you to buy your badges and Appreciation Dinner tickets early. The closer to the Expo you purchase them, the more the price goes up, so don't wait. We've got some fun new things planned for the show floor this year and the excitement is continuing to build. It's hard to believe we are only eight weeks away.
As summer begins to fade into Fall, I can't help but get excited for some LSU football and some cooler days. For us in the deep south, we won't see a true shift in the weather until duck season opens in November. Yes, the season is changing though. And with the change in season, so too is our industry. The historic pace we were on was not sustainable and we knew it was a matter of time. In times of plenty, many issues and challenges can be masked by success, so now is the time to prepare and plan for when things are leaner. Many of us have had a tremendous run over the last 18 months and have the resources to invest in people, processes, technology, innovation, and anything else that will help us make it through future challenges. With that said, there are many positives still on the horizon that may lead to additional surges in our market. Time will tell, but as we all know in this industry, change is inevitable.
I truly am looking forward to seeing familiar faces in Columbus. It has been a very long time since we've all been together and this NASGW Expo is sure to be critical to the next twelve months in our industry.
Until next time,


Laurie Lipsey Aronson
President and CEO Lipsey's
NASGW Chairwoman