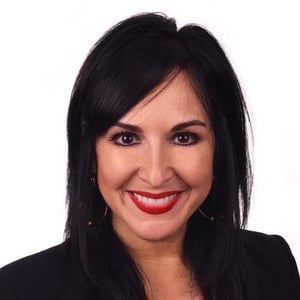 Spring is upon us, so you know what that means. Spring cleaning. While many people loathe the task of cleaning out closets or the garage, I clean out my pantry and my freezer. No more open snack food; no more uneaten cereal. If it doesn't rhyme with protein bar, it gets thrown out. As for my freezer, I use this time to evaluate the number of frozen ducks and I try to organize them in reverse date order. I must make way for a new crop of frozen birds this Fall to entire the tundra of my freezer. Occasionally I'll find a pack that has been there since before my children were born. That's an easy throw-away. But the oldest ducks must get thawed, cooked, and eaten first.
So begins my rigorous cooking schedule, although I often opt for others doing the cooking for me. Recently, I went to a friend's house who was clearly cleaning out their freezer-full too. Nothing like the aroma of smothered duck on the stove and giant knife-and-fork duck poppers on the grill topped with McIlhenny Tabasco pepper jelly.
Our industry has been cookin' too. According to wholesaler shipment numbers from SCOPE DLX, sales continue at a remarkably high pace. Getting products in the hands of our retailers has been challenging for us all. Supply is king right now and we all beg for more. With that in mind, now is the time to invest in the future of your businesses. While times are good, plan for the rainy days ahead. We all know how quickly things can change in this industry, and it's better to be prepared. Hence, investing in SCOPE is a win-win for all of us.
NASGW also recently launched a few new tools in the SCOPE Suite. One of these new tools has the potential to revolutionize how we all manage product information across the industry. SCOPE PLX is a brand-new data standardization and distribution platform that will allow manufacturers a single point of entry to manage their product specs, descriptions, categories, and photos, all while helping the entire industry maintain an accurate database of products for everyone to utilize. If you have not seen SCOPE PLX yet, I can't encourage you enough to reach out to our SCOPE team for a demo. This platform and standardization have been long overdue and will undoubtedly make all of our lives easier once each manufacturer is onboard and maintaining their product inventory.
The team at NASGW continues to press forward with preparations for this year's Expo and they've just returned from a planning trip to Columbus. If you have not already done so, please be sure to register and reserve your hotel accommodations. NASGW has set up hotel blocks at two hotels near the Greater Columbus Convention Center, and those blocks typically sell out quickly, so don't wait to take advantage of the special NASGW Expo rate. For all the manufacturers with new products launched in the last year, get ready to submit your entries for the New Product Showcase and the NASGW – POMA Caliber Awards. Submissions should open in early May. Remember, representatives from NASGW and POMA vote on entries, and opportunities are coming up to get your products in front of voters. NASGW and POMA encourage manufacturers to attend and exhibit at this year's POMA Annual Conference coming up June 15-17 in Franklin, Tennessee. This will be an excellent opportunity to get more exposure for your brand and new products you will be entering this for year's Caliber Awards. For more details, visit professionaloutdoormedia.org.
With NASGW Expo registration opening recently, there has been a buzz of engagement from members looking to exhibit this year. This has certainly been encouraging since we were unable to meet last year due to the COVID-19 pandemic. It's clear that our industry is anxious to get back together, and the Expo is the perfect opportunity for us all to convene to discuss business. On top of all this, legislators are banging the anti-gun drum louder and louder. Our need to connect has never been higher, and the NASGW Expo should provide the perfect opportunity for various reasons.
I hope you all continue to remain healthy, safe, and prosperous in 2021. If you're fully vaccinated, it's time to travel again! I'm heading out of town in a few days and plan to visit one of my favorite Asian hotspots……..I can already taste the duck spring rolls and tender Peking duck.
Until next time,


Laurie Lipsey Aronson
President and CEO Lipsey's
NASGW Chairwoman