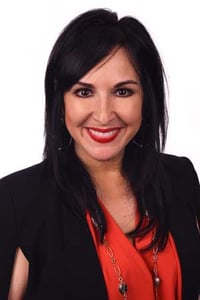 The 2019 NASGW Expo is in the books, and the foundation is laid for 2020. What an exciting week on so many levels. We hope you all had a great Expo. I want to thank everyone who joined us in Orlando. And wow! What did you think of Alison Levine? The comments we've heard have all been outstanding. The message that stood out the most was, "Just because you take a step back, doesn't' mean you're going in the wrong direction." How true!
We've got some big things in the works for NASGW and SCOPE™, which became even more apparent this past week. For those of you who were unable to attend this year or those of you who were busy all week with meetings, I wanted to recap a couple of things that happened at the Expo and what they mean for NASGW and your Business.
Wholesaler Task Force
During the annual Wholesaler Meeting, a task force was formed to identify trends within the shooting sports industry and the greater wholesale industry to help the association look ahead and develop ways to bring more value to our members and the shooting sports industry as a whole. There is no doubt that times are changing, and it is up to us to either adapt and change with it or get passed by. After our Wholesaler Summit in August, there was a unanimous appetite for collaboration amongst the wholesaler community to strengthen our position in the supply channel, but also explore new ways to add value to the services we provide to manufacturers and retailers. This is an exciting new opportunity for NASGW and our wholesaler members, and we look forward to continuing these discussions throughout 2020.
Retail Data Coming to SCOPE™
NASGW's data platform SCOPE™ continues to evolve and make waves in the shooting sports industry, and this week was no exception. On Thursday morning, Easton Kuboushek announced a new partnership with NASGW to enhance the reporting offerings by integrating point-of-sale data into the already robust SCOPE™ platform. As it stands currently, SCOPE™ represents the largest market share of sales and inventory data available anywhere, by utilizing data from over 20 NASGW wholesalers. Through this partnership, SCOPE™ will now add sales information from hundreds of retail locations adding a wealth of actionable sales data, available only to NASGW members. This is a huge addition and will set the standard across the shooting sports industry for business insights and sales trend tracking.
Both of these announcements mark the beginning of an extremely exciting time at NASGW. These developments will propel NASGW and the shooting sports industry into a new era of data-driven decisions and strengthen the value and position of two-step distribution. NASGW is proud to be at the forefront of these developments, and we look forward to helping all members grow their businesses. The NASGW Expo continues to be a crucial week for the entire shooting sports industry, and 2019 was no different. We can't wait to see what 2020 holds for our industry as we look for sales to continue to grow.
Again, thank you to all who attended the Expo, and we hope 2020 has great things in store for you all.
Until next time,

Laurie Aronson