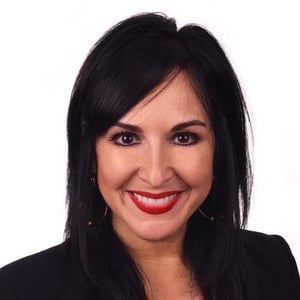 There are positive signs of 2020 starting to peak around the corner if you are looking for them. First of all, it's Fall y'all. I recently traveled back to Aspen to experience the changing of the leaves and inhale some fresh, cool mountain air. That alone was enough to re-energize the soul. Fly fishing was another. The best part was bringing my father with me as we drifted along the Roaring Fork, observing the incredible gold and red trees while catching numerous beautiful rainbow trout. Upon my return back home, even Louisiana was experiencing some cooler temps that touched the 50's at night. Another good sign.
While we should be focused on the good things that surround us and being grateful for our thriving businesses, there's no doubt that our usual rhythm is still off. No IWA, no NRA Annual Meeting, and no NASGW Expo. It's easy to feel disconnected from our usual routines, but we can't let that slow us down. This year, we must continue to stay connected for so many reasons, and the biggest is coming up on November 3rd. Yes, it has been a tremendous year for our industry, yes, the pandemic has made it difficult for us to see each other, and yes, our Second Amendment rights are coming under attack. At least some things are business as usual.
With the first round of Presidential Debates just behind us, things are about to get interesting. It's only a matter of time before "gun control" warriors start spinning facts and using terms they don't understand to paint the Second Amendment as an outdated threat to our safety. But, as with everything in 2020, some things are different. With the surge in sales, we have over 5 million first-time gun owners, according to the NSSF. That is huge. That is 5 million new Second Amendment advocates. These new gun owners may not be as familiar with policy or even terminology, but I bet they are willing to listen now more than ever. Is the government going to take away the firearm they just purchased? Not if they vote wisely. How can we reach them? How can we share the truth? How can we strengthen our Second Amendment supporters, because we will need them this year and for years to come. I encourage you to share any resources, links, information, videos or send them to websites such as GunVote.org to help them educate themselves. Support your retail partners in this effort, as many of them are on the front lines with these new gun owners. We have a great opportunity for the next month to build allies and stand up to those who oppose our way of life.
Even though I won't get to see you all next month, I want to remind you that we will still be announcing our NASGW Appreciation Award winners and our Caliber Award winners. Voting for both is still underway, but we will be announcing winners on October 20th. I feel fortunate to be in a leadership position with NASGW, and I'm proud of how all of our wholesalers have stepped up during these trying times. It is remarkable how much more you can accomplish with great partners there to support you.
Fall has officially begun. Good signs and vibes are there despite the hurricanes, tropical storms, wildfires, limited college football, minimal social events, and protests in the streets. Are the kids going to have Halloween? Please tell me that Thanksgiving won't be cancelled too.
Like I said, there are pleasant surprises all around if you are paying attention. I just witnessed an enormous Trump parade and rally in the middle of Beverly Hills over Labor Day. You just never know unless you're looking.

Until next time,


Laurie Lipsey Aronson
President and CEO Lipsey's
NASGW Chairwoman