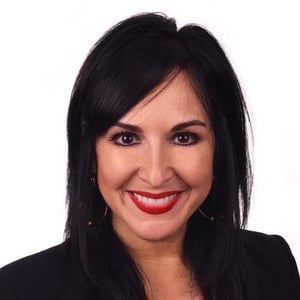 As the weeks go on, it seems like COVID is becoming a thing of the past. True, there are still some places and circumstances where restrictions still exist, but most things are opening up and we're slowly getting back to what we think is normal. That is a tremendous development which we have all been waiting for—impatiently, I might add. This leaves me wondering, exactly what IS normal in the post-pandemic era?
Culture is everything. It surrounds you in your office setting, at home, and in your social aura. Much of our past year has been spent in a "non-cultured" environment with minimal socialization and little opportunity to do anything about it. The removal of masks (for those vaccinated) was certainly the biggest obstacle that was overcome to begin socializing again. We missed the casual conversations, the smiles, the facial expressions and the laughs.
The greatest impact for each of us in the shooting sports industry is the surge in sales that began with the pandemic. There doesn't appear to be an end in sight for the ammo shortage, and the shipment data we see in SCOPE DLX continues to be very strong for firearms and optics. So when will consumer demand level out? Is this our new normal? For many of us who have been in the industry a while, there is a strong belief that demand will slow. The question is when and how quickly we can be responsive to the changes. Speed to react is the key in either scenario.
We are less than four months away from meeting in Columbus for the NASGW Expo. 2021 has been blazing by, putting 2020 further and further in the rearview mirror, and I don't think anybody will complain about that. There is much anticipation for this year's Expo. With events coming back and people now allowed to gather in larger groups, the Expo is sure to be a crucial week for our industry. If you are exhibiting this year, be sure to reach out to your wholesaler partners to schedule meetings now. The Expo is such a busy week for wholesaler buyers, and schedules fill up fast, so do not wait until the Expo week and expect to meet.
Indeed, the Expo is coming up quickly, and there is plenty to do to prepare. Have you booked your hotel yet? Rooms are filling up at the headquarter hotel so reserve your room asap. You can find all the information and links for booking on the NASGW Expo website. Other things to keep in mind: the deadline for the Caliber Awards is coming on up August 1st, and tickets for the Appreciation Dinner on Tuesday night can also be purchased now.
This summer is a crucial time for our industry. What typically has been a slower period for us has already proved to be busy due to the transition to a post-pandemic era. Despite all these unique challenges we face, I do hope you get to enjoy some downtime before things truly ramp back up this Fall. By then, many of these unknowns should be answered and we should understand exactly what this new normal will look like and we can all forge ahead starting with the NASGW Expo.
Happy 4th of July to all! I'll be attending a small-town-style parade. It will be a reverse parade where the cars and trucks are at a stand-still and the on-lookers are the ones in motion. It seems a bit ridiculous to me, but I'll go with it. I've been vaccinated and most others have too (get your vaccines before the Expo!). There won't be fireworks here due to the dry climate, but the food and the libations will be plentiful, and it's another step to getting back to normal. We'll be knee deep in BBQ ribs and homemade garlic cheese grits, all with big smiles on our faces and without masks. Enjoy your holiday!
Until next time,


Laurie Lipsey Aronson
President and CEO Lipsey's
NASGW Chairwoman