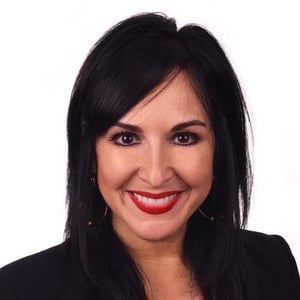 As the song says, "It's the most wonderful time of year," and I couldn't agree more, especially in 2020. This year has been a ride of a lifetime and I don't think any of you would disagree. This holiday season will hopefully be a celebration and a send-off to the year that was.
Each Thanksgiving, our family celebrates over a generous lunch accompanied by too many desserts and good wine. For this I am grateful. (NOTE: For the record, there were only seven of us at the table and there were no cooties spread during the consumption of our meal.) During our lunch, we each take a turn to go around the table and express what we are grateful for. I always look forward to this tradition and I'm often surprised and delighted by what is said. One key comment that was made was that it doesn't matter what you have been given; you should work hard to earn things for yourself and don't rely on others to do it for you. It was a lesson that everyone could appreciate.
As I reflect on the many things in my life to be grateful for, I'll share with you one of the shooting sports opportunities that I was given a few weeks ago. I was invited to participate in the Special Forces Charitable Trust sporting clays fundraiser at the end of October. While I was able to enjoy shooting alongside marksmen, green berets, snipers, and all of the special forces, I was mesmerized by the heroic stories that they shared with us about their adventures and rescue missions overseas. These are not the guys who rescue your cat when they climb up onto your roof (hey, we need them too). These are BIG missions of high importance and they risk their lives for our country every day. THAT is something to be thankful for. Some of them had lost their limbs, but not their spirits. And yes, they can shoot. Well, in fact.
No matter how your family celebrates this holiday season, and despite some of the hardships, we have experienced a tremendous amount of success and we have much to be grateful for. We've added over 5 million new gun owners to our 2nd Amendment family and now it's up to us in 2021 and beyond to keep those new gun owners engaged. We can all play a part in this effort through education, information, and participation in the shooting sports.
May all of you close out the year on a high note. Bring on 2021 and I'll take that with a side of champagne. Happy Holidays to you and yours!
All the best,


Laurie Lipsey Aronson
President and CEO Lipsey's
NASGW Chairwoman