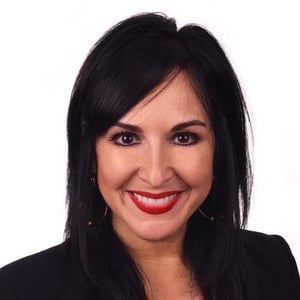 We have all had extraordinary experiences that we've learned from over the past several weeks. We all have heart-warming and heart-breaking stories to share. One of the most significant eye-opening realizations for me has been, "what are the needs vs the wants." As we begin to introduce our team back into the walls of our Baton Rouge office and warehouse, we have to ask ourselves, "What are those things that we must have that are crucial to our operations and what are those items that fall into the bucket of "well it would be nice if…?" Don't get me wrong. The "wants" are quite important too; they make up our culture and they round-out our daily lives. Just make sure the needs are met first. Right now it boils down to masks, gloves, clean air, hand sanitizer, antibacterial soap, and the list continues. Taking care of our teams is certainly on the top of everyone's list. Creating a healthy environment for everyone to return to work is paramount. We've discussed these issues on all of our NASGW task force and board calls. There is no doubt that our distributor members could not operate without our warehouse teams, and our manufacturer partners could not operate without their factories. There is no getting around it. They are needed.
As we move into the 3rd month of COVID-19 shutdowns, I want to applaud all of the efforts made to keep our industry moving forward. We've all had to learn new ways to do things we have been doing routinely for years. It hasn't been easy by any means, but we have continued to press forward with resolve, and that deserves recognition to all of you. Not only were we faced with these operational challenges, but we have seen spikes in sales, more demand on our teams to fill orders, and to ship product out to our retail partners -- all while doing our best to keep our staff safe and healthy.
The next phase of the COVID-19 crisis is the recovery. It comes with more questions than answers. How long will the spike in sales continue? Will we see additional sales growth as we near the election? Will the focus of legislators return to gun control or will they focus on the pandemic? There are many unanswered questions that we need to be prepared for. This fork in the road is taking us down a path where the roadmaps have not gone before. However, our industry has seen unstable cycles before. We've all learned valuable lessons along the way.
Now on to exciting news! The NASGW has continued the development of SCOPE CLX. On our Board of Directors call last week, we got a sneak peek of the data platform and the information that will be available to NASGW members. Adding point-of-sale data to an already robust analytics tool will provide a level of insight that will be so beneficial to all in the industry. Our big push over the next few weeks will be getting more retailers enrolled to supply data to the platform. We are counting on our wholesalers to support our efforts and encourage their retailer partners to get involved with SCOPE CLX. This is a significant endeavor for our entire industry that will help us all make smarter decisions for our businesses. The more retailers we get contributing anonymous data, the more accurate our data sample will be. So, please encourage your retail partners to visit the SCOPE website at nasgwscope.org, to learn how they can get enrolled and benefit from SCOPE CLX as well.
And if that wasn't enough, the NASGW is continuing to prepare for the Expo from October 20th - 23rd in Grapevine, TX. Despite a few more challenges than usual, we are full steam ahead with plans to open registration in early May. Texas has begun a phased recovery with Governor Abbott announcing his plan to allow their Stay-At-Home order to expire on April 30th. As things hopefully continue to improve over the next five months, we fully expect the NASGW Expo to be an industry reunion that brings us all back together for the first time since the SHOT Show. I do love a good reunion.
I'm anxiously awaiting our entire team to return to our office very soon. Although many have been working remotely, it's still not the same. One of these days we'll be able to hold company meetings back in our conference room and soon enough I'll be able to announce that our soft-serve ice cream machine is open for business. (I'm trying to figure out if the latter is a need or a want.)
Thank you again for your continued support of NASGW and our industry. I hope that you all stay safe and healthy. It will be great to see everyone at the NASGW Expo.
Until next time,


Laurie Lipsey Aronson
President and CEO Lipsey's
NASGW Chairwoman