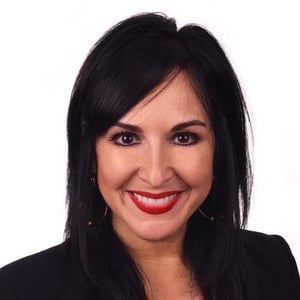 Here we go; we are doing this. That's right, the recovery is underway, and we are all trying to return to "normal" slowly. Put down the bag of chips, the beer can, and the pack of Oreos. Step away from the breakfast table. It's time to get back to your office and a "normal" routine.
(You may define "normal" as you please.)
Who could have predicted that we would have had nearly three months of exploring new ways to juggle our workloads, homeschooling, and practicing social distancing?
Most states around the country have begun their phased reopening of business after the COVID-19 pandemic. What this means for our industry is yet to be determined. We've all been reaping the benefits of increased sales while navigating the challenges that COVID-19 has brought to our businesses. We fully expect that strong sales will continue as we near the November elections. What is important is that we take what we have learned over the past few months and carry that knowledge into the remainder of the year so that we finish strong. There is certainly a light at the end of the tunnel. We're almost there.
All of us in the food chain of the shooting sports are playing vital roles in our industry's success. The manufacturers are working at top speed to continue to feed the pipeline of necessary products while managing thousands of team members and keeping them safe and healthy while they build our firearms, accessories, and ammo. Our distributor members are working at full capacity to receive goods quickly into their warehouses while fulfilling the supply chain with fast turnarounds and providing top customer service to the dealers.
Retailers expect their products to arrive on time so that they may satisfy the growing number of consumers who are entering the wonderful world of the shooting sports. None of us can do this alone. We all must continue to work at the same speed to stay on top of our game.
Most of you are wondering, "Will the NASGW Expo be ready for us in October?" The answer is YES; we will be ready. There is so much going on behind-the-scenes at the Gaylord Resort & Convention Center to ensure our safe return. With the recent opening of registration, things are moving forward as usual. The Gaylord Texan is starting to host events again, which is very promising for our event scheduled in October. There is no doubt in our minds that, over the next four months, all reopening issues will get ironed out, and the Expo will continue as it has every year. This will be an exciting event for our industry as we all come back together after the COVID-19 shutdown. The NASGW recently finalized the speaker for this year's Appreciation Dinner, which will be Chris Stirewalt, the political director from Fox News. NASGW is also accepting submissions for the New Product Showcase and the 2020 Caliber Awards.
With summer right around the corner, I hope you all have a chance to get out and enjoy some warm weather and outdoor activities. Keep working hard, but please don't become complacent and be sure to keep taking extra precautions to stay healthy. We will soon reach the light at the end of the tunnel, and life and business will return to "normal." It's OK to pick up those chips again. It's part of our new normal.
Until next time,


Laurie Lipsey Aronson
President and CEO Lipsey's
NASGW Chairwoman