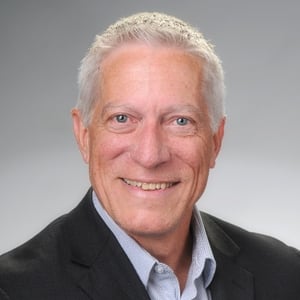 The dog days of summer are setting in around South Carolina. That means smoldering temperatures will be with us another month or two. Our city planners in Columbia weren't the most creative when they coined the phrase, "Famously Hot." Visitors to our fine city were greeted with this slogan (or warning) as they arrived via our airport. Billboards around the city reminded residents and travelers alike that there was little we could do outside unless we were at the lake or in an air-conditioned building.
As the summer daylight wanes, I'll look forward to more activities and the fall festivals that ramp up as temps get more bearable. In the mean time, as you read this, I'll probably be in North Carolina hosting our first dealer show since pre-covid times. It certainly is nice to be able to gather for business or fun without dealing with mask mandates or restrictions!
Speaking of shows…
The onset of August also means we are getting very close to the NASGW Expo, almost two months away. Where has 2022 gone? This year's Expo is shaping up very nicely with sold out exhibitor booths, a waiting list of exhibitors, almost all the hotel blocks filled, and a rapidly growing list of attendees. If you have yet to register, you better do so very quickly. By now exhibitors should have also set up meetings with the wholesalers you want to connect with, if you haven't, you better get on the phone now and line up as many meetings as you can. Expo week is always fast and furious for us wholesalers and we do our best to maximize our time with existing vendor partners and meet as many new exhibitors as we can, but we only have so much time, so plan ahead. There are other opportunities that you don't want to miss out on, including the New Product Showcase and Caliber Awards (Deadline has been extended too August 15th), sponsorships, and a limited number of large format advertising placements at the entry to the Exhibit Hall. More information on all of these can be found on the Expo website. If you are looking to grab some attention or get your name out there at the Expo, these opportunities will help. October 26th will be here before you know it so get all your ducks in a row while you still can.
Finally, I want to remind you all about the recent release of the SCOPE Q2 Report. The SCOPE team at NASGW continues to put out helpful information for SCOPE users and non-users alike. The Q2 Report is the latest update with a lot of really great tidbits from NASGW Senior Data Analyst Tom Hopper. If you have yet to download or purchase the report, go check it out today. As our market has changed over the last 12 months, SCOPE has provided a wealth of insight into what's selling and how our business has compared to industry benchmarks.
As we head into the latter stages of the summer months, I hope you've all got to enjoy some time while things have slowed down, prior to the busy rush of Q4. I know I've tried to get in as many farmer's markets, festivals, fishing and family visits as I could squeeze into the little free time I have.
Until next time,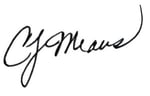 Chris Means
NASGW Chairman