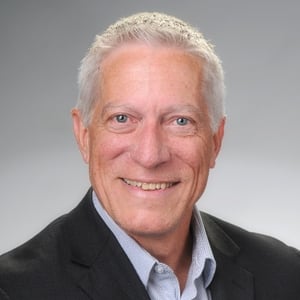 What a week in Kansas City at the NASGW Expo. I hope you all are catching up on sleep and feeling refreshed after a great week of meetings. Every year the Expo provides us an opportunity to see familiar faces, talk about our businesses, discuss industry topics, get some business done, and have a little fun. I came away from Kansas City very optimistic. There seemed to be a buzz of energy, on the show floor, in our meetings, and at the Annual Appreciation Dinner on Tuesday. Yes, there are some looming uncertainties, but that didn't seem to impact the general optimism. Yes, our sales are down compared to 2020 and 2021, but most everyone I spoke with is still in a better place than they were in 2019, pre-covid. In general, the industry is still growing. We are experiencing a new normal stronger than before the pandemic surge. I'm confident the industry is in a good place.
Besides sales and awards, some additional topics were discussed during NASGW Expo. During the dinner on Tuesday, Kenyon and I spoke about how NASGW is evolving to serve its members better. The Fortify Insurance program, in partnership with The Hummel Group, is an exciting new suite of insurance solutions geared to protect businesses in the shooting sports industry. If you are struggling to find providers that will support your business, I encourage you to explore the solutions Fortify can provide. The Hummel Group has experience in our industry and other politically polarizing industries, so you can be sure they won't drop your coverage because you work with firearms. And, Fortify is just the beginning. NASGW is also close to finalizing an insurance captive to help wholesalers insure themselves, intending to expand into additional captives for manufacturers and beyond. If we can secure our industry from within, we will not have to rely on outside political pressures disrupting how we do business.
NASGW is looking beyond insurance at other challenging services like banking, credit card processing, logistics, and more to align partners that make sense for the shooting sports industry. This organization is perfectly placed to serve the channel in both directions, from manufacturers to dealers and everyone in between. Distribution is the solution in the shooting sports industry for so many reasons. NASGW is building a future where, when challenges arise; businesses can look to wholesalers for solutions beyond just distribution. Your partnership with your distributor will help secure your business now and for years to come. This is an exciting transition for NASGW and the shooting sports industry. We look forward to sharing more with you in the months to come.
For those of you who attended the Expo in Kansas City, thank you! It was really good to see the many friends I only get to see a couple of times a year. For those I didn't get to visit with, I hope we cross paths at SHOT! Thank you for a great week, for supporting two-step distribution, and for your membership with NASGW. We can't wait to do it all again next year in Columbus.
Until Next Time,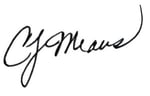 Chris Means
NASGW Chairman