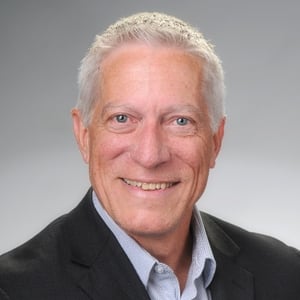 Yes folks, it is Expo time. I'm sure you are all putting the final touches on your plans for Kansas City, crossing all your Ts and dotting all your Is. We will kick off the Expo with our annual Appreciation Dinner in a few short weeks, and I'm incredibly excited. The Expo has always been the most efficient week of the year for me. I get to meet with all my vendors and get down to business. I'm not fighting big crowds or navigating a massive show floor. I get to see all the key contacts in a short amount of time, all in one place. It's truly the most productive week.
The benefits of the Expo are nothing new for you seasoned veterans who've been attending the Expo for years. This is precisely why we keep coming back year in and year out. This is the most significant value we get through our NASGW membership. But that value is changing and expanding, and NASGW's role in the industry is also. SCOPE is becoming a bigger part of how we talk about results in our regular conversations and the meetings we will have on the show floor. Data is helping us make better decisions in production, buying, and selling. Each year, our conversations continue to include more references to SCOPE data. That value wasn't there ten years ago, even five years ago. It's clear SCOPE is here to stay, and it will continue to become ingrained in how we conduct business, especially with the expansion into CLX and retail data.
We've been saying all year that the NASGW of old continues to evolve, and it doesn't end with SCOPE. NASGW is looking at bigger issues in our industry and bringing together partners to stand in the void to keep our businesses moving forward. Data is only one area, but there is more. Along with data, we are exploring solutions in insurance, banking, payment processing, credit cards, logistics and all sorts of ways that we can be of benefit to our members. We'll be announcing in the coming weeks a new program to help our members find some better solutions to the continuing evolution and changes in the insurance market. A few years ago, Kenyon stated that we would do big things, which we have with SCOPE's success. But we aren't done doing big things. Stay tuned for more information to follow.
If you can't tell, I'm excited. I'm excited to see everyone. I'm excited to line our business for 2023. And I'm excited to share the vision of where your organization, NASGW, is headed. So Kansas City, Here I come, ready or not.
See you all soon,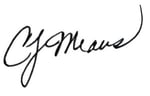 Chris Means
NASGW Chairman