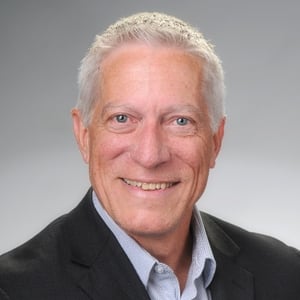 "Change" is a word we hear frequently these days. Change is inevitable. Change is necessary to remain relevant. Our economy changes with a word from the right person. Change can be good or bad, but regardless of the outcome, we need to be ready to roll with whatever it brings and be at the forefront of the changing world.
That's one of the reasons I was eager to take a role as a member on the board of NASGW. I wanted to be involved in an organization that will bring lasting positive change to our industry. We'll do that with SCOPE data, among other things. We are in a digital age and today's NASGW is much more than a trade show organizer. Distributor sell-through of firearms, ammunition and optics can signal the time for manufacturers to dial back in a slowing trend, or possibly add a shift when sales indicate an uptick in demand. NASGW President, Kenyon Gleason, and our SCOPE gurus, Easton Kuboushek and Tom Hopper recently presented an update on SCOPE analytics at the Firearms Industry Conference hosted by Orchid Advisors. It was a broad audience from across the industry but the insight from SCOPE was clearly a hit. Our industry is really beginning to embrace the power of data. This concept has been a much bigger challenge to SCOPE than you may think. More and more successful companies now see that having the right information is the key to future growth, and they can rely on NASGW to bring that information to them.
Data utilization is not the only change impacting our industry. NASGW is looking to bring even greater change that will help to protect our businesses from companies that choose not to insure us, or process our credit card transactions, or even be our banks. We have a lot of work to do behind the scenes to bring this all to fruition but know that working to bring change that will help keep our industry strong, safe and relevant for years to come.
I'll close with a request for all of you. Find a way to change someone's perspective on firearms. With the "change of season" every spring, I put on a beginner fun-shoot with my men's group at church. Twice a year, we bring people unfamiliar with firearms out to a farm and spend a couple hours teaching them how to bust clays, shoot a handgun for the first time, or show parents how their children can hit a baseball on a string at 100 yds with a rimfire rifle every time and get big smiles on their faces. We all have friends who don't know much or anything about guns. Many of those people bought their first firearm in the last 2 years. Help them learn to enjoy it!
I always look forward to crossing paths with you at shows or other events and sharing a story or a good craft brew. Until then, enjoy the remainder of spring and have a safe and fun summer!
Until next time,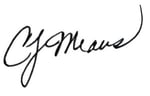 Chris Means
NASGW Chairman