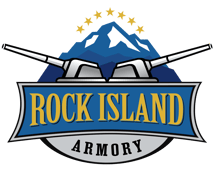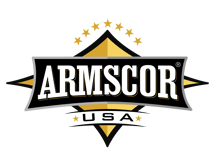 The National Association of Sporting Goods Wholesalers (NASGW), the association representing shooting sports wholesalers, manufacturers and their trade partners, is pleased to announce that Armscor will be sponsoring an NASGW Expo Happy Hour on Thursday, October 28th in Columbus, Ohio.
"We can't wait to celebrate with our partners at this year's Expo after a crazy year, and our Happy Hours are going to play a big role in this industry-wide celebration," said NASGW President Kenyon Gleason. "I truly appreciate all of our sponsors for stepping up to help make this Expo the best one yet. That includes Armscor, a partner with a deep history of manufacturing firearms, ammo and more, both in the U.S. and internationally."
"First, we're excited to be back at NASGW in person this year," said Martin Tuason, Armscor President and CEO. "Being a sponsor is a great honor for us and the exposure couldn't come at a better time given our long list of product innovations this past year along with the launch of RIA-USA."
Armscor has undergone many changes during 2021, including the launch of its RIA-USA division, which will be home to a growing line of American-made firearms. The facility is located in Cedar City, UT. 2021 also saw a record number of new product releases, including the popular VR82 and a new line of AL Revolvers from RIA Imports, along with the new striker-fired STK100 from Rock Island Armory, and the new VRF14 from RIA-USA.
"It's been a great year," added Tuason. "Being a sponsor at NASGW is our way of giving back and saying thank you for all the support we've been given by our industry."
The NASGW Expo will be held on October 27 - October 29 at the GCCC (Greater Columbus Convention Center) in Columbus, Ohio. The Expo is the premier event for shooting sports wholesalers and manufacturers to review current market conditions, forecast future sales, and plan for the upcoming year. After a year without any large industry gatherings due to COVID-19, this will be the first opportunity for manufacturers to introduce new products to their wholesale partners and lay the groundwork for the upcoming sales cycle and beyond. It is a closed event for NASGW Members only which creates a very productive business environment for Expo attendees. If you would like to learn more about NASGW or the NASGW Expo, please visit www.nasgwexpo.org.
About NASGW
The National Association of Sporting Goods Wholesalers is comprised of wholesalers, manufacturers, independent sales reps, media and service providers - both national and international - all of whom are primarily focused on shooting sports equipment and accessories. As a trade association representing the business interests of its members, NASGW's mission is to bring shooting sports buyers and sellers together. For more information about the NASGW, visit the association's website at www.nasgw.org.
About Armscor / Rock Island Armory / RIA Imports / RIA-USA
Armscor and Rock Island Armory is a leading global manufacturer of ammunition and firearms, as well as one of the largest producers of 1911 pistols in the world. RIA Imports brings quality firearms from around the world to consumers at an attractive price point and are covered by the same Limited Lifetime Warranty as company-made products. RIA-USA is the company's U.S.-based manufacturing facility. With an unprecedented focus on customer service and satisfaction, Armscor has become a driving force in the American and worldwide firearms industry, exporting to over 50 countries on 6 continents.