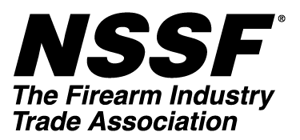 In Washington, D.C., gun control has all but stalled out in the U.S. Senate, forcing President Joe Biden to announce several executive orders to take action around the edges. The political calculus in the nation's capital has changed as the blistering pace of firearm sales in 2020 hasn't slowed down through the first quarter of 2021, including millions more first-time buyers in addition to last year's more than 8.4 million.
Several state legislatures are nearing the finish line of their respective legislative sessions and NSSF's Government Relations team has dedicated its time and resources to supporting policies beneficial to our industry and fighting those bills that infringe on our rights to legally conduct business and compromise everyone's Second Amendment rights. Team members have attended dozens of legislative hearings on the federal, state and local levels year-round across the country, keeping their finger on the pulse of those issues affecting the firearm industry.
A thorough snapshot of federal and state-level news is below and we'll continue to keep tabs on various states as legislative sessions progress and wrap up.
Here's April's round-up of what NASGW members should keep on their radar:
Around the States
California
California's General Assembly Public Safety Committee advanced AB 1223 and AB 311 on party line votes. NSSF's Government Relations team was the lead witness in opposition and argued these bills would have little to no impact on public safety, but given the political makeup of the committee, they were all but destined to pass. AB 1223 would impose a new $25 excise tax on the sale of handguns, semiautomatic rifles and an undisclosed excise tax on ammunition as supplemental funding for the California Violence Intervention and Prevention Grant Program (CalVIP). AB 311 if passed would, "prohibit a vendor at a gun show or event from possessing, displaying, offering to sell, selling, or transferring any firearm precursor parts." The California Department of Justice was supposed to "provide written guidance and pictorial diagrams demonstrating each category of firearm precursor part." To date, the Calif. DOJ has not provided guidance on the subject. Without a definition of what a "precursor part" entails, if passed, AB 311 would create confusion and potentially make criminals out of law-abiding citizens.
Colorado
Colorado's Democrat-controlled legislature and Democratic Gov. Jared Polis passed and signed bills to penalize private individuals for failing to "safely store" firearms or to report them as lost or stolen. Coloradans who own guns will be required to store their firearms in a gun safe or with a trigger or cable lock if they "should reasonably know that a juvenile or a resident who is ineligible to possess a firearm can gain access to the firearm." The state law mirrors federal requirements for locks to be sold with guns. Dealers who don't provide a locking device or post a required notice can be fined up to $500. The second new Colorado law creates a $25 fine for failure to report a lost or stolen gun.
Delaware
Delaware's state Senate approved two gun control bills that make it more difficult for citizens to exercise their gun rights. Senators approved Senate Bill 3, which would require handgun permits and training prior to purchasing a handgun and Senate Bill 6, which would ban magazines capable of holding more than 17 rounds. A similar effort for both bills failed to get a vote in 2019. Delaware's attorney general and Democratic Gov. Jay Carney support both bills, which are now being considered in the state House of Representatives. The so-called "large-capacity" magazine bill, SB 6, has already passed out of the Delaware House Judiciary Committee.
Georgia
Unfortunately, the Georgia General Assembly adjourned Sine Die for this year without giving final approval to House Bill 218. Among other things, HB 218 would have prevented future governors and administrations from ceasing or limiting the manufacture, sale or transfer of any firearm, ammunition or components during a declared state of emergency. Additionally, HB 218 would have ensured shooting ranges and businesses engaged in the lawful sale and service of firearms, ammunition and components could remain open during a state of emergency.
Hawaii
It's good news, bad news from the Aloha State. First, Senate Bill 301, which would have banned 10-round magazines, and Senate Bill 307, which would prohibit any firearm capable of shooting a 50-caliber round, both failed to receive hearings by the legislative deadline and are likely dead this session. Unfortunately, though, House Bill 1366, which expands the definition of so-called "ghost" guns while banning kits for individuals who aren't federally licensed manufacturers, was sent to the governor for a signature. House Bill 31 was also sent to the governor and this bill increases the penalties for non-compliance of mandatory firearm storage in homes with minors.
Indiana
NSSF strongly criticized the City of Gary, Ind., effort to revive its lawsuit against firearm manufacturers that seeks to hold members of the firearm industry legally responsible for the harm caused to the city by the actions of criminals who misuse firearms. The City of Gary, Ind., first filed its claims in 1999, after 40 big-city mayors conspired through the U.S. Conference of Mayors with gun control activist lawyers for claims of public nuisance and other crime-related injuries. "The decision by elected officials in the City of Gary to try to breathe life back into this junk lawsuit after failing for two decades to litigate its case is unfathomable," said NSSF's Larry Keane.
Iowa
Iowa House File 621, which will bring Protection of Lawful Commerce in Arms Act (PLCAA) type protections to the Iowa firearm industry at the state level, was signed by Republican Gov. Kim Reynolds. Additionally, Gov. Reynolds signed House File 756, which will implement permitless carry and repeal the permit to purchase requirement.
Kansas
The Sunflower State is closer to offering firearm safety education to high school students after the state's Senate passed a bill allowing local school boards to provide the programs. Under the provisions of the bill, the Kansas State Board of Education will establish course curriculum guidelines allowing students to opt into the class. One aspect of the course would include firearm safety and accident prevention. A previous version passed the state's House of Representatives, but the Senate made changes, requiring a House vote again to accept the revised legislation.
Maryland
The Maryland General Assembly adjourned Sine Die on April 12, without passing any new bills that would have a negative impact on the firearm industry or law-abiding gun owners. Bills of interest that were defeated include House Bill 175, which would have implemented California-style background checks on ammunition purchases and requiring firearm retailers and "ammunition vendors" to conduct a NICS background check at the point-of-sale for all ammunition sales and transfers; Senate Bill 479 and House Bill 200, which would have created "one-size-fits-all" storage requirements for law-abiding gun owners; as well as other bills dealing with the practice of self-built firearms.
Massachusetts
Massachusetts Democratic lawmakers introduced a bill to ban the production of Modern Sporting Rifles (MSRs) and standard magazines unless it's for the purpose of selling to law enforcement or military agencies, according to Boston.com. It is already illegal to sell MSRs, or what the state terms "assault weapons." This legislation would jeopardize the state's relationship with Smith & Wesson, based in Springfield, and Savage Arms, based in Westfield. Both companies manufacture MSRs. NSSF's Larry Keane told The Boston Globe that the firearm industry employs 7,800 people in Massachusetts and generates $4.6 million in state and federal tax revenue. Smith & Wesson reported $257.6 million in sales in the first quarter of 2021, double what it reported for the same period last year.
Minnesota
NSSF submitted opposition to the Minn. House Environment and Natural Resources Finance Omnibus Bill because of a provision in the bill that would ban the use of traditional lead ammunition in wildlife management areas in the farmland zone. This bill, House File 1076 was approved by the Democrat (Democratic-Farmer-Labor Party)-controlled House Environment and Natural Resources Finance and Policy Committee and was re-referred to the House Ways and Means Committee. The Republican-controlled Senate version of this bill does not contain the anti-traditional ammunition provision.
Missouri
This week, the Senate General Laws Committee voted 5-2 to advance SB 492 to the full Senate for a floor vote. SB 492 prohibits companies that engage in discrimination against members of the firearm industry from contracting with any government entity in the state. They will not be allowed to benefit from taxpayer dollars. Also, HB 1068 ensures that no future business closure directives issued by state or local governments will "prohibit, restrict, or reduce the operation of firearm businesses." A committee vote on the bill is expected soon. Hunters in the Show-Me-State will also now have the opportunity to tag a bruin after the Missouri Department of Conservation announced the first-ever black bear hunting season. The announced bear hunting season will last for 10 days this fall, is only available to Missouri residents and only offered in designated zones in the southern half of the state. The state's current bear population is about 800 bears and is growing at a rate of just under 10 percent each year.
Montana
The Montana Legislature passed SB 278, which eliminates the state government from allowing and supporting frivolous lawsuits against firearm and ammunition manufacturers. That provides state-level protections similar to the federal Protection of Lawful Commerce in Arms Act (PLCAA). The bill joins other pro-industry legislation this session from Montana that eliminated gun free zones, allowed campus carry, permitless carry and preemption.
Nevada
As previously reported, AB 286, which bans home-built firearms and vastly expands "safe zones" in the Battle Born State, passed out of the Assembly Judicial Committee on a 9-6 party line vote. More recently, the assembly amended the bill excluding the safe zone language from the floor and passed the committee of the whole again on a party line vote. Even though the teeth of the bill have been taken out, the "ghost gun" language remains. This a great step in the right direction and is something NSSF's Government Relations team has been fighting for the past few months. The bill now heads to the state Senate for deliberation.
New Jersey
New Jersey's Democratic Gov. Phil Murphy proposed a sweeping package of gun control laws that infringe of the rights of the law-abiding because of concerns of criminal activity. Gov. Murphy proposes to ban all .50-caliber firearms in the state, mandating the same unworkable microstamping requirements as California, requiring gun owners who move into New Jersey to register their legally-owned firearms, instituting age-based gun bans, requiring training certification to exercise Second Amendment rights, require unproven so-called "smart guns" to be sold at firearm retailers and requiring electronic ammunition purchase registrations. The governor would also give away $12 million in taxpayer funds to higher education for gun control programs and organize regional state gun control cartels.
New York
New York approved a rule included in the state's 2022 budget that lowers the minimum hunting age for junior hunters two years to age 12. The move had been expected and brings the hunting age more in line with most states' age requirement across the country. Starting in June 2021, junior hunters between 12 and 13 will be allowed to hunt big game such as bears and deer with shotguns, rifles, muzzleloaders and crossbows in eligible areas as long as they have a licensed parent or legal guardian who is at least 21-years-old with them.
North Carolina
The North Carolina House Judiciary Committee approved House Bill 398. Initially, HB 398 would have allowed someone to apply for a pistol purchase permit from a neighboring county's sheriff but was amended in committee to outright repeal North Carolina's antiquated scheme requiring a law-abiding citizen to apply for a "pistol purchase permit." Law-abiding citizens should be able to lawfully purchase a handgun from a firearm retailer without first having to receive permission from an elected official. HB 398 now heads to the House Rules Committee for consideration. Also, North Carolina Republican Lt. Gov. Mark Robinson's first experience with firearms came in high school while enrolled in JROTC. He joined the Rifle Team and would take .22-caliber target rifles to the National Guard armory shooting range, where they'd also learn firearm safety principles and basic rifle marksmanship skills. Today, he believes the biggest challenge to the future of gun rights is the continuing false narratives and misinformation by leftist politicians and mass media. "It's up to us to push back," Lt. Gov. Robinson said. Read Lt. Gov. Mark Robinson's full NSSF profile Q & A here.
Oregon
In a surprise development, the Oregon House of Representatives combined multiple concepts from different anti-firearms bills in the hopes of pushing an omnibus-like gun control package. HB 2510, which would impose mandatory storage, HB 3005, which would have dramatically repealed preemption in Oregon and SB 554 which allows public buildings to prohibit concealed carry are the concepts being combined. SB 554, in all likelihood, has become the vehicle for these ban concepts. NSSF's Government Relations team will be the lead witness in opposition during what will likely be a contentious hearing.
Pennsylvania
Pittsburgh city officials are backing a fellow Pennsylvania city's attempt to overturn the state law that denies municipalities the ability to create their own gun laws. The lawsuit against the state challenges the constitutionality of the state law, which was already once upheld by the Pennsylvania Supreme Court. Pittsburgh and Philadelphia accuse the Pennsylvania General Assembly of perpetuating violence in the state through its restrictions on local-level gun laws. Pittsburgh passed their own restrictive gun control laws, only to have those placed on hold through a court injunction. The gun control group Everytown for Gun Safety is backing the lawsuit.
Texas
The Texas State Senate gave final approval to two bills critical to the future of the firearm industry. SB 18 passed by a vote of 24-6 and protects firearm industry members from mandated closures during declared emergencies and disasters. SB 19 passed by a vote of 18-12. This bill is similar to FIND Act legislation in other states and is intended to stop financial institutions and other companies from discriminating against the firearm industry by making them ineligible to contract with state or local government entities if they have discriminatory policies. Companies that work to erode the constitutional rights of Texans should not be allowed to also benefit from their tax dollars.
West Virginia
West Virginia's Republican Gov. Jim Justice has now signed another pro-firearm industry bill in Senate Bill 458. Gov. Justice recently signed HB 2499, which creates tax credits for firearm industry businesses and removes small arms and ammunition from the state's sales and use tax. SB 458, which takes effect July 8, 2021, prevents state agencies, municipalities and elected or appointed officials or employees from prohibiting or restricting the lawful sale, possession, use, carrying, transfer, transportation, etc. of any firearm, ammunition or components during a federally or state declared state of emergency. Additionally, SB 458 will prohibit the government agencies or officials from closing shooting ranges during federally or state declared emergencies.
Wyoming
Wyoming Republican Gov. Mark Gordon signed three important pro-gun bills into law saying, "I will continue to relentlessly defend our Second Amendment and the Wyoming businesses involved in the firearm industry." Gov. Gordon signed legislation that ensures the firearm industry is recognized as essential during emergencies, extended permitless carry in Wyoming to all law-abiding Americans and signed Wyoming's Firearm Industry Non-Discrimination (FIND) Act into law, ensuring fair access to financial services for Second Amendment-related businesses in the Cowboy State.
Federal Happenings
Gun Control Executive Actions Announced
President Joe Biden finally made known his gun control executive actions. President Biden made his statement from the White House Rose Garden and listed his actions, saying criminal misuse of guns is an "epidemic and international embarrassment." The president named six actions, including regulating so-called "ghost guns," tightening restrictions on pistol-stabilizing arm braces, calling for expanded background checks and closing the falsely-termed "gun show loophole," and publishing "red flag" law guidelines for states to use as frameworks to pass their own laws. The president charged the Department of Justice with promulgating new rules that would regulate the sale of home-built firearm kits and reclassifying AR pistols under the 1934 National Firearms Act.
President Biden Lies about PLCAA to Decimate Gun Makers
NBC News reported on President Joe Biden's desire to roll back the Protection of Lawful Commerce in Arms Act (PLCAA), through divine intervention if needed, and correctly noted that his claims about the law are false. President Biden was wrong, NBC reported. NSSF's Mark Oliva and fact checkers noted, in saying the firearm industry alone can't be sued. "He wants to drive us out of business," Oliva added. "So it's a very scary proposition, and we take it very seriously." Cheryl Chumley wrote for The Washington Times, "So Biden is wrong. Or maybe misinformed. Or maybe lying. At the least, Biden is using deceptive hyperbole as a means of cutting down a crucial protection for gun manufacturers — and the Second Amendment. PLCAA is only common sense."
Here's Why David Chipman is a Terrible Choice for ATF Director
It's hard to think of a worse possible nominee than David Chipman to run the Bureau of Alcohol, Tobacco, Firearms and Explosives (ATF). The nomination of Chipman is a troubling reversal of years of pro-active safety cooperation between ATF and our industry. It is an undeniable targeting of a Constitutionally protected industry by President Biden who called us "the enemy." It is also a reckless betrayal of the brave men and women of the ATF who have a difficult enough job without the politicization of the ATF. Under Chipman, ATF will pivot from enforcing the laws enacted by Congress to political activism. Chipman is wholly unqualified to lead the men and women of the ATF.
Bills Introduced to Repeal PLCAA
U.S. Sen. Richard Blumenthal (D-Conn.) and U.S. Rep. Adam Schiff (D-Calif.) introduced the Equal Access to Justice for Victims of Gun Violence Act in both the Senate and House of Representatives. The bill is an attempt to repeal the Protection of Lawful Commerce in Arms Act (PLCAA) and would allow frivolous lawsuits by activist lawyers to clog the courts and are intended only to bankrupt firearm manufacturers. Both Sen. Blumenthal and Rep. Schiff wildly mischaracterize PLCAA to justify their judicial end-run attempt on Congress. "The PLCAA keeps activist lawyers from placing the blame on manufacturers and retailers for the criminal misuse of legal, non-defective firearms that are lawfully sold," NSSF's Mark Oliva told Guns.com.
Senate Dems Seek Export Reform Rollbacks
U.S. Sens. Bob Menendez (D-N.J.), Patrick Leahy (D-Vt.) and Dianne Feinstein (D-Calif.) wrote a letter to President Joe Biden demanding he undo 11 years of work and reverse the U.S. Munitions List Transfer to the Commerce Control List (USML-CCL) transition that was finished by the Trump Administration. The senators demanded that oversight be immediately given back to the U.S. State Department from the Commerce Department to regulate rifles, shotguns and ammunition the same way fighter jets, tanks and missiles are controlled. The senators invoked so-called "assault weapons," ignoring that the reforms do nothing to change gun control laws in other countries and any of those rifles would be included in a Defense Department sale.
MAPLand Act to Digitize Public Land Information
U.S. Sen. Jim Risch (R-Idaho) introduced S. 904, the Modernizing Access to Our Public Lands Act, or MAPLand Act, in order to update and digitize geographic information relating to public lands and waters. The bill aims to make information and maps more easily accessible and navigable for the public who take part in recreational activities like hunting, fishing and other outdoor activities. In a statement announcing his bill, Sen. Risch said, "Digitizing America's public land records and making them available online is not only commonsense and overdue, it will make recreating on our public lands infinitely easier. With the MAPLand Act, hunters, anglers, and outdoorsmen and women can fully enjoy the best of what Idaho's vast public lands have to offer."
Sen. Daines Bemoans Conservation Politicization
Townhall.com columnist Gabriella Hoffman wrote that U.S. Sen. Steve Daines (R-Mont.) rejects the stereotype that conservative Republicans can't also be conservationists. The senator, who hunts, owns guns and fishes, sponsored the Great American Outdoors Act, which was signed into law last year, and believes that all goes hand-in-hand with being a good steward of natural resources. "I think it's unfortunate that conservation has gotten so politicized," the senator observed. "That somehow if you are conservative—if you're Republican—you can't be pro-environment, pro-outdoors, pro-public lands. Because I am."
Rep. Stewart Elicits Commitment from Interior Secretary to Expanded Outdoor Recreation Access
U.S. Rep. Chris Stewart (R-Utah) drew a commitment from Interior Dept. Sec. Deb Haaland to continue to honor promises made to outdoorsmen and women to pursue hunting, recreational shooting and other activities on public lands. Congressman Stewart asked the secretary to explain how President Joe Biden's proposed budget demonstrates a commitment to open and expanded outdoor public lands access. "We are absolutely in support of outdoor recreation of that nature," Sec. Haaland said. She turned to Rachel Taylor, Principal Deputy Assistant Secretary of Policy, Management and Budget, who added the Interior Department must balance multiple equities including recreation access for hunters and anglers.
House Members Call on Senators to Reject ATF Director Nomination
Members of the U.S. House of Representatives are telling U.S. Senators to hold the line and reject President Joe Biden's nominee for director of the Bureau of Alcohol, Tobacco, Firearms and Explosives (ATF), David Chipman. A letter led by Rep. Andy Biggs (R-Ariz.) detailed the lawmakers' opposition. "Mr. Chipman has a long history of advocating against Americans' Second Amendment rights," the lawmakers wrote, according to The Hill. The House Members reiterated that Chipman's work lobbying for gun control advocacy groups disqualifies him from being in a position of public trust to regulate the firearm industry. NSSF opposes Chipman's nomination on the strongest terms.
News from NSSF
Firearm Industry Keeping Safety Top Priority as Families Begin Reuniting
The firearm industry, and the businesses that provide the means of exercising the Second Amendment, are working hard to ensure new firearm owners are welcomed, educated, and encouraged to practice safe storage and handling of their new purchases. It is critical to remind firearm owners to keep unattended firearms safely stored and inaccessible to those who shouldn't possess them. The great news is that local firearm retailers are doing their part to reinforce safe storage principles. Read NSSF President and CEO Joe Bartozzi's article about how the industry is doing our part with several proven initiatives to reduce firearm accidents.
Encouraging New Data, But Staying Vigilant to Prevent Suicide
There is light at the end of the tunnel and some new data is worthy of solemn celebration. The Journal of the American Medical Association (JAMA) released new figures showing the number of Americans who died by suicide in 2020 remained lower than in each of the previous four years. That's good news. After a year of coronavirus despair, government lockdowns causing increased economic anxiety and uncertainty, and increases in community violence, good signs are emerging as Americans have sensed a slow but steady return to normalcy. NSSF has gone "all in" before and we're not stopping any time soon. Read Joe Bartozzi's article explaining the firearm industry's commitment.
March 2021 NSSF Adjusted Background Checks Top 2 Million
Over 2 million background checks were conducted last month for the sale of a firearm. That's the second strongest March on record, topped only by the record 2.3 million checks for gun sales in March 2020. "It is clear that firearm sales in March were driven by gun control calls from politicians to ban entire classes of firearms and enact onerous gun laws," NSSF's Mark Oliva told reporters. "Americans continue to vote with their wallets when it comes to lawful firearm ownership. Over 2 million chose to exercise their right to keep and bear arms last month. March's background checks figure shows President Biden's demand to enact a ban on AR-15s and the push by Democrats to enact laws that would deny Americans their rights is out of step with Main Street, U.S.A." The first three months also closed out the strongest quarter on record for background checks for a firearm sale.
Gun Ownership Among Black Americans Soars
Gun ownership among Black Americans jumped by over 58 percent in 2020 compared to 2019, numbers that caused membership in the National African American Gun Association to rise by 2,000 each day at some points through the year. "In times of uncertainty people want to be able to have the means to defend themselves," Robert Cottrol, a law professor at George Washington University told The Guardian. More than 21 million background checks for the sale of a firearm were processed in 2020 and more than 8.4 million Americans made a purchase as a first-time buyer.
The Political Calculus on The Gun Issue Has Changed
The past 15 months have been extraordinary for gun ownership in America. The first quarter of 2021 continued the pace reaching a new quarterly record. More than 8.4 million Americans are new gun owners, including those who may have previously supported gun control. It has led to new political calculus considerations for politicians scheming to enact more gun control. Bill Schneider writes in The Hill how issue intensity is what matters and that Second Amendment voters are among the most intense in their belief in the right to keep and bear arms. "Gun owners may be a minority, but many see gun control as a threat to their Second Amendment rights. It drives their votes. They make sure politicians know it."
Student Athletes, Young Hunter Numbers Up
Hunting license sales are up all over and a big reason behind that increase is more youth hunters are getting time afield, according to a Guns.com report. Young adults and women were the fastest-growing demographic for Maine's hunters. New York lowered the minimum hunting age to 12 for deer and bear and Minnesota's youth hunting licenses jumped 59 percent in 2020. The USA Clay Target League told us last week that they will have a record 27,577 student-athletes representing 1,308 high school and college teams in 34 states participating in the league's programs this spring, supported by 7,800 volunteers serving as coaches, range officers, and staff.
U.S. District Court Dismisses Traditional Ammo Case Against U.S. Forestry Service
The U.S. District Court in Arizona dismissed a lawsuit brought by an antihunting group that sought to ban the use of traditional ammunition on federal land administered by the U.S. Forest Service (USFS). The Court decided on a motion to dismiss, tossing Center for Biological Diversity's lawsuit invoking the Resource Conservation and Recovery Act (RCRA) against the USFS over the use of traditional ammunition by hunters on a national forest in Arizona. NSSF had intervened in the case to protect the industry's interests.
Local News Coverage of Bald Eagles Misses Successes by Shaming Hunters
The Department of the Interior announced America's bald eagles are soaring back. Outdoorsmen and women have celebrated this trend for decades, but local news reporting is missing the picture. Instead they push a deceptive narrative with a goal to shame America's hunters and push counterintuitive bans on traditional lead-based ammunition. Most don't bother with the facts. DOI released a 2020 U.S. Fish and Wildlife Service (USFWS) report celebrating the 71,400 nesting pairs in the lower 48 states, and more than 316,000 individual birds. The bald eagle population has quadrupled since 2009. Read Larry Keane's article pointing out more egregious reporting errors.
Tips to Keep from Being Scammed When Buying Ammo
Outdoor Life's David Maccar explored a few tips to keep gun owners from getting ripped off by online scammers looking to make a quick buck selling ammunition. It's no secret ammunition is tough to come by and it is attracting its own share of schemers looking to take advantage. NSSF's Mark Oliva said that even while some Members of Congress introduce bills to end online ammunition sales, it isn't time to get worried. Bigger gun control bills are stalled. Still, Oliva offered tips to buyers to ensure they're getting a fair deal. "Try to exercise a little patience and work with those people who are there when the times are good and continue to work with them," Oliva said. "The big guys are the big guys for a reason. They've built a reputation of quality service by being able to deliver exactly what they say they will at that price."
Outdoor Sportsman Group Donates Over $100,000 to Project ChildSafe
The Outdoor Sportsman Group donated $102,271 to NSSF's Project ChildSafe® firearm safety education initiative. Outdoor Sportsman Group includes three multichannel networks, including the Outdoor Channel, the Sportsman Channel and the World Fishing Network, as well as 16 well-known outdoor magazines. The media group recently concluded its first annual SHOT Show® New Product Premiere in place of this year's in-person NSSF SHOT Show. OSG Publishing Chief Operating Officer Michael Carney praised the firearm safety education effort, saying, "Project ChildSafe has proven to deliver meaningful scale and impact, and Outdoor Sportsman Group is proud to be able to present the NSSF with a check for $102,271 as a demonstration of our commitment to help promote and fund this critical program NSSF has pioneered and been so successful with."
Join the Gun Owners Care Campaign
With American gun owners increasingly the target of efforts to shame and cast aspersions simply for exercising their constitutional right to own a firearm, NSSF has launched the Gun Owners CareSM program. This initiative works to educate the public about the concern law-abiding gun owners have for their neighbors and communities. Members of the firearm-owning community deserve respect for being good, concerned citizens and proud defenders of a unique American heritage, and the Gun Owners Care initiative will emphasize those efforts and successes. We invite all industry members and firearm owners to join now and support this critical initiative.
Download NSSF's Real Solutions, Safer Communities Toolkit
NSSF's Real Solutions. Safer Communities.SM Industry Toolkit is available for members of the firearm industry for download. Industry members are encouraged to use the ready-made materials in the toolkit to share on their social media, websites and printed materials with customers, supporters, employees and stakeholders. NSSF's Real Solutions campaign is a member-supported initiative that includes several firearm safety programs that have proven effective at reducing the criminal misuse of firearms and safeguarding firearms from prohibited individuals and those who should not possess them.