Join Us for the Official SCOPE™ Launch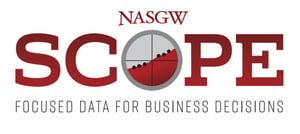 Never before has the shooting sports industry had access to this type of sales and inventory data and it will all begin at this year's NASGW Expo. Our team has been working on this data initiative project for over a year and we couldn't be more excited to share this great new tool that will help the shooting sports industry manufacturers make informed decisions for their business.
To RSVP to attend this event, please fill out the form on this page. Space is limited so don't miss this opportunity to see what SCOPE™ can do for your business.
Event Details
Location: Auditorium #406 - David L. Lawrence Convention Center
Date: Thursday, October 18th
Time: 7:30 - 8:30 AM

A light breakfast will be served during the event.