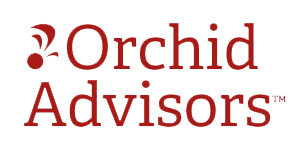 2018 has seen a steady stream of legislation passed in individual states that continues to further reduce products available for sale and purchase by firearms owners. This summer, two more states have prohibited not only bump stocks, trigger cranks, and the like, but also binary triggers as well which have been widely distributed to date.

Hawaii – Effective July 9, in the State of Hawaii it is unlawful to own any "bump fire stock" (defined as "a butt stock designed to be attached to a semiautomatic firearm and designed, made, or altered to increase the rate of fire achievable with such firearm by using energy from the recoil of the firearm to generate a reciprocating action that facilitates repeated activation of the trigger"), "multiburst trigger activator" (defined as "a device that simulates automatic gunfire by allowing standard function of a semiautomatic firearm with a static positioned trigger finger or a device that fires multiple shots with the pull and release of the trigger; or a manual or power-driven trigger activating device constructed and designed so that when attached to a semiautomatic firearm it simulates automatic gunfire"), or "trigger crank" (defined as "any device to be attached to a semiautomatic firearm that repeatedly activates the trigger of the firearm through the use of a lever or other part that is turned in a circular motion, but does not include any firearm initially designed and manufactured to fire through the use of a crank or lever").

Rhode Island – Effective August 30, Rhode Island bans "bump fire stocks" (defined as "any device which replaces a semi-automatic weapon's standard stock and is designed to slide back and forth rapidly, harnessing the weapon's recoil to rapidly fire the weapon"), "binary triggers" (defined as "a device which replaces a standard trigger on a semi-automatic weapon and is designed to fire one round on the pull of the trigger and another round upon release of the trigger"), "trigger cranks" (defined as "a trigger actuator that attaches to the trigger of a semi-automatic weapon and causes the weapon to fire by turning the crank handle"), and "any other device that when attached to a semi-automatic weapon allows full automatic fire."

A new enforcement regime of a non-firearm specific regulation that nevertheless impacts the industry goes into effect at the end of this month. California's Prop 65, the "Safe Drinking Water and Toxic Enforcement Act of 1986" is being "updated" once again. Manufacturers, distributors, and retailers selling products into the State of California should pay particular attention to the new regulations. The updates provide new options for those entities selling products into California on how to provide warnings to California consumers. Those new requirements go into effect August 30, 2018, so there is still time to be proactive with your California Prop 65 compliance!